Planning to buy a new launch property in Malaysia? Here's a 12-step checklist where we include the latest housing schemes and government incentives, home financing updates, as well buying tips to help you make the best purchasing decision.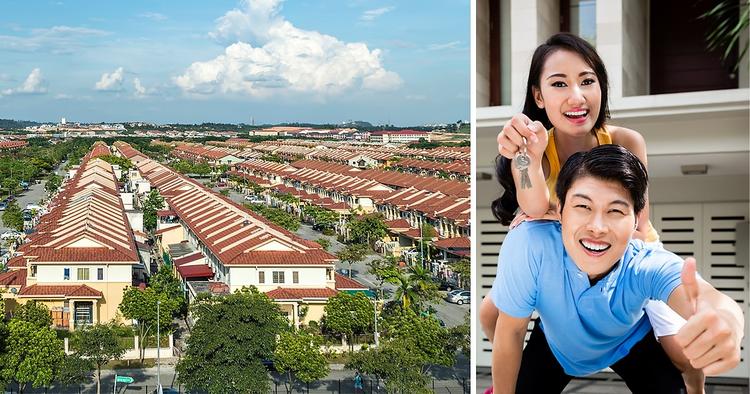 © Getty Images
Sure you have always thought about buying a house but the whole journey just seems long and daunting. I mean, where do you even start and how does one research for a property to buy anyway? After all, real estate is a big-ticket item involving various processes – hence, it is crucial for you to purchase the right product the first time around.
We can't just "test" one out to see whether it fits our requirements and needs or not – consumers do not have the same luxury as they do with other goods such as shoes, makeup, and even handphones.
In this article, we explore the steps leading up to purchasing a new launch property in Malaysia so that you won't make unnecessary mistakes or face unseen hurdles.
1. Read up on basic property knowledge
You may be well informed about the Malaysian property market scene by your family and friends. But before jumping into uncharted waters, you should gain some firsthand knowledge of the property market. Ideally, it would be best if you understood the basics of residential property in Malaysia such as the various types of housing in Malaysia, what buyers should know about the Sale and Purchase Agreement (SPA), other costs of buying a house as well as how to spot a good property developer.
2. Determine your budget for a new home
As you familiarise yourself with the property market, the next thing you will want to do is calculate your property affordability level. Most financial experts will advise that your monthly instalments should not exceed one-third of your household income. Hence say you have a total combined income (if you have a spouse) of RM9,000; the monthly instalment of your first home must not be more than RM3,000.
You will also want to get your finances in order. Ensure that you are up-to-date on your credit card repayments and your other loan repayments such as a car loan and study loan (PTPTN) if you have them. You will also need a minimum of 3 months' salary slip if you are on fixed pay, and a minimum of 6 months' salary slip if you are on fixed plus commission pay. For a more in-depth on home loan capabilities, check out How much home loan can I get from my salary in Malaysia?
You can also use our home loan eligibility tool, LoanCare to find out what is your maximum home loan eligibility, and compare your loan eligibility among up to 17 Malaysian banks.
3. Determine the neighbourhood you would like to live in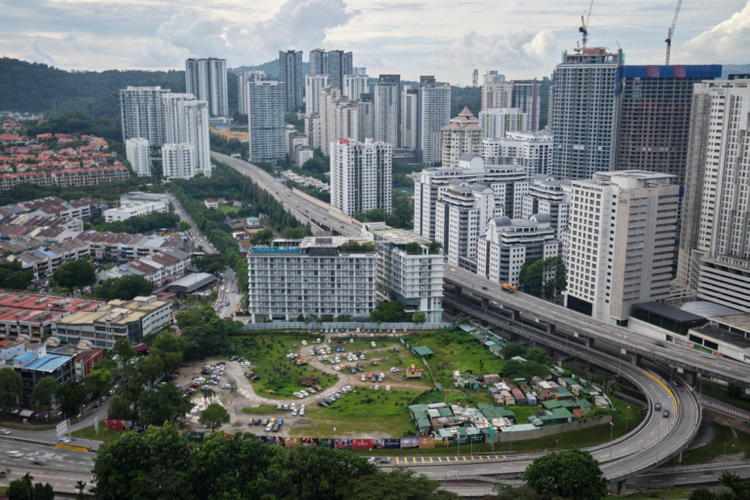 Now that you have an idea of how much you can afford, you can begin scouting for your preferred neighbourhoods. There are abundant choices out there from the popular, family-friendly suburbs like SS2 in Petaling Jaya, Cheras, and Puchong to the pricey yet green upscale townships of Desa ParkCity and Mont Kiara.
You will want to visit the area first and scope out the accessibility, surrounding infrastructure, and amenities. Due diligence is vital in ensuring you purchase the right home in the right neighbourhood that fits all your requirements.
TIP: Be especially diligent when it comes to newly-launched properties, you have to remember that all that glitters is not gold! Do not be swayed by glossy brochures and the promise of free gifts – remember the mantra: Research, research, research. You might want to check this list of blacklisted property developers before buying a new launch property too.
MORE: 10 qualities of a good neighbourhood
4. Begin your property search
The next step will be to begin your house-buying process. What shall it be? Condominium, apartment, terrace house, semi-detached house or bungalow? You can use the iProperty.com.my filter to search for new launch properties in the areas you are interested in, as well as adjust your budget range. You can even customise your search according to the number of bedrooms, built-up sizes and property types.
Different types of homes in Malaysia
This section will help you to make better-informed decisions when purchasing your first home. In deciding what type of property you will be buying, do go through the following:
The property research doesn't end there though. You should also consider the land title type, as this will affect homeownership costs and rights in the long run:
Finally, an often overlooked factor when buying a new launch house in Malaysia is plot ratio – which affects the development density or the amount of development in a certain area. Typically, a higher plot ratio means there are more units or "habitable space" in a development. From a buyer's perspective, a lower plot ratio will mean that the buyer might end up paying more for a new property. Check out what the plot ratio is all about and how to calculate it.
5. (Optional) Hire a real estate agent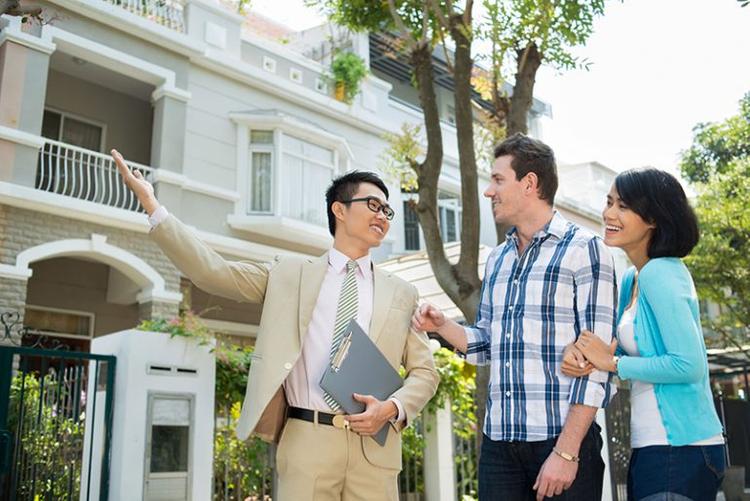 If you start to find the entire process tedious, time-consuming, and a major headache all around, you can opt to engage a real estate agent to help you out with your home-purchasing journey. All you need to do is be forthcoming with your requirements such as your preferred location, type of home, unit size, loan tenure, land tenure, and estimated budget.
For their services, you will only need to pay a moderate fee. According to the Seventh Schedule (Rule 48) of Valuers, Appraisers, and Estate Agents Act 1981, the maximum commission fee for real estate agents for the sale or purchase of land and buildings is 3%. However, the real estate agent fees are subject to a minimum fee of RM1,000 per property.
KNOW THIS: What is the difference between property agents and real estate negotiators?
6. Do you have enough for a home down payment?
Once you have found your ideal home, you will next need to ensure that you have enough for the down payment. Whether you are purchasing a brand new or a subsale property, home buyers will typically need to fork out 10% of the home purchase price to serve as a down payment while the rest of the property price is financed via a bank loan. Hence if your target home costs RM400,000, you will have to put down RM40,000 as the initial down payment.
Although the industry standard is 90% financing for first-time home buyers, the margin of financing varies according to the type of property purchased and your financial credibility then.
TIP: For newly-launched properties, many developers are offering rebates between 2%-5% while some only require you to pay the initial 1-2% booking fee (to register genuine interest), which then goes towards paying for the down payment.
Aside from that, you can also consider financing your home with your EPF.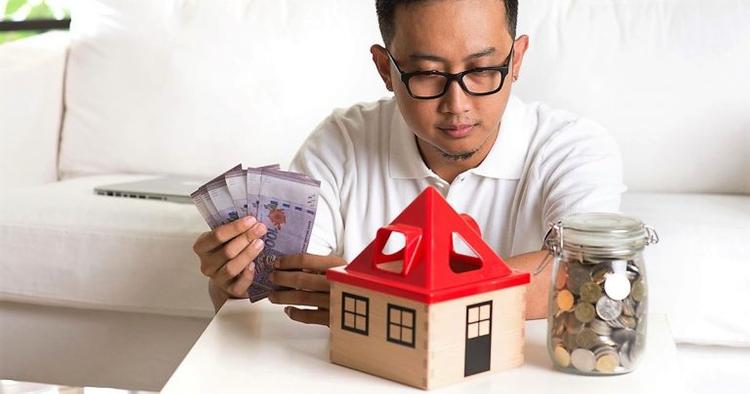 7. Take into account the other costs involved!
Many homebuyers do not anticipate the additional fees involved when buying a house in Malaysia aside from the 10% down payment. The rule of thumb is to set aside another 10% of the property purchase price to pay for the lawyer fees, stamp duties, Sale and Purchase Agreement (SPA) fees, and property valuation fees. If you are purchasing a property from a new development, some developers will absorb the legal and SPA fees, and MOT fees as well, but buyers will have to pay the rest themselves.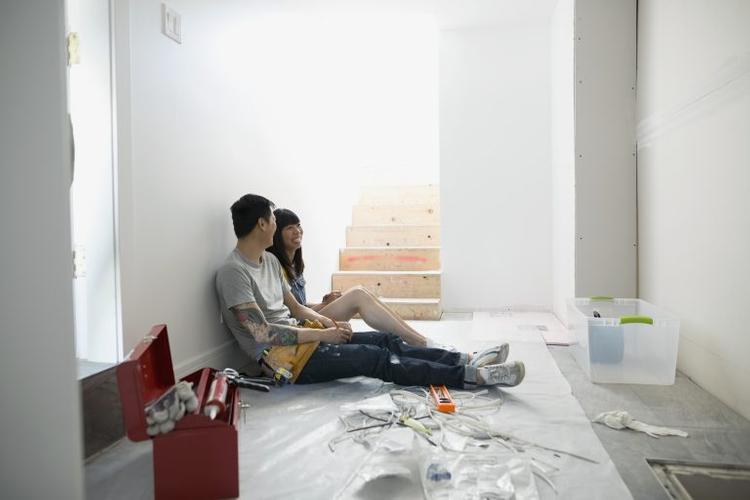 TIP: Do stash aside some money for home renovations and purchase furniture, fittings, and whatnots. A good benchmark will be 10-15% of your property price.
8. Shop for home loans
Upon paying a booking fee or your earnest deposit, you will need to start sourcing for a good home loan. There are many banks out there offering different home loan products including term and semi-Flexi loans.
One of the most important aspects of home loans is the interest rate – this could either be fixed or floating. The former means that the interest rate is fixed throughout your loan term whereas the latter will have an interest rate that is pegged to the Overnight Policy Rate (OPR), which is controlled by Bank Negara Malaysia (BNM).
The OPR, which is set by BNM is a rate a borrower bank has to pay to a lending bank for the funds borrowed. Malaysia's Overnight Policy Rate was maintained at a historical low of 1.75% since it was reduced from 3% in 2020 due to the Covid-19 outbreak. However, in 2022 BNM increased the OPR a whopping four times to its current 2.75%. This demonstrates the fluctuating nature of a home loan with a floating interest rate.
UPDATE: The SBR is the latest Reference Rate Framework and will apply to all new retail floating-rate loans in the country effective 1 August 2022. It replaces the Base Rate (BR), a reference rate that was introduced in 2015. The BR itself was introduced to replace another reference rate, the Base Lending Rate (BLR).
Previously, each bank was allowed to set its own BR and therefore it was not standardised across banks. This made lending rates less transparent to consumers. The SBR is designed to overcome this ambiguity by setting a single reference rate that is driven only by the OPR. A consumer can now easily compare effective lending rates across banks and determine which banks are charging lower or higher spreads.
Since the OPR has a direct influence on the SBR, a change in the OPR will create a domino effect on the home loan's floating interest rate. A higher OPR will translate into a higher interest rate and increase the cost of borrowing and vice versa. Generally, a fixed-rate loan has a higher interest rate compared to a floating-rate loan. However, it is more suitable for the risk-averse as it guarantees certainty.
You will want to research the current packages and go for one that best suits your repayment profile. 
SEE WHAT OTHERS ARE READING:

What is the Standardised Base Rate and how does it affect your loans

BNM increased OPR to 2.75% – How will it affect your home loan?
9. How to qualify for a home loan
Calculate your Debt Service Ratio 
Your credit score is one of the most important factors in qualifying for a home loan. Banks will measure your repayment capability via the Debt to Service Ratio (DSR), a calculation that shows the proportion of your debt over your total income.
DSR = (Total Commitment ÷ Nett Income) × 100
Each bank has a maximum DSR cap that they impose on a borrower to approve his/her loan application. Ideally, your DSR number should not be greater than 70%.
STUDY THIS: 4 Things you should consider before applying for a joint property loan
Check your CCRIS and CTOS report
Your Central Credit Reference Information System (CCRIS) report, which is available online displays all of your total credits, interest charges, and other outstanding charges for all loans that you have with any banks in Malaysia – everything from personal loans and credit cards to hire purchases and overdrafts.
Delay in repayments for any obligation will show up in your report and is recorded as "1". Lending guidelines differ across banks, but most will require mainly zeroes as it shows that you are a good paymaster.
One plus point is that the CCRIS only shows information from the latest 12 months. Hence, if you have a less-than-stellar report at the moment, you could strive to improve and 'correct' it in the coming 12 months to increase your chances of obtaining a home loan.
Meanwhile, Credit Tip Of System (CTOS) collates information for summons and bankruptcy on individuals and companies from various sources found in the public domain. Banks will examine the information provided by CTOS and decide if it is material to your application. It is important to keep track of your CTOS report to ensure there is no incriminating information that would negate your chances of securing a loan. Loan applicants can check their credit status online for free instead of having to go to BNM.
 For a full list of the documents required, visit the guide for first-time homebuyer applicants in Malaysia.
 For self-employed or freelancers, you can check out the non-standard documents you need to prepare.
10. Explore other home financing options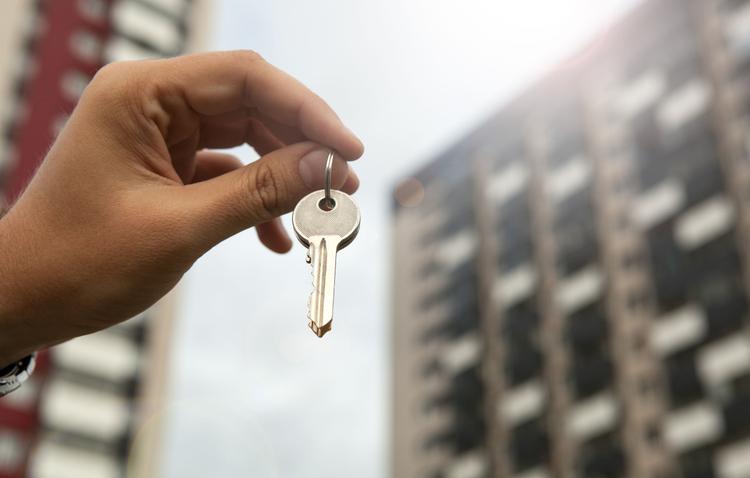 As part of the government's efforts to facilitate housing loans to the M40 and B40 low-income groups, the Ministry of Housing and Local Government (KPKT) and the Ministry of Finance (MoF) launched the i-Biaya initiative in April 2022.
The i-Biaya initiative was launched to align and improve on three existing home ownership schemes:
1. Housing Credit Guarantee Scheme (HCGS) through Syarikat Jaminan Kredit Perumahan Bhd (SJKP) 
SKJP is offered to non-fixed income earners to help them obtain financing facilities from financial institutions regardless of their occupation. This scheme offer financing up to RM400,000.00, including principal financing amount, MRTA/ MRTT, LTHO, solicitor's fee and valuation fee. It also offers a 100% guarantee of total financing obtained from participating Financial Institutions. During the recently tabled Budget 2023, it was announced that HCGS will guarantee home financing up to RM5 billion in 2023 for applicants who have irregular incomes.
2. My First Home Scheme (SRP) by Cagamas SRP Bhd
My First Home was created to assist first-time house buyers earning a gross monthly household income of up to RM10,000 (subject to RM5,000 per applicant) to purchase their first home. This scheme allows eligible buyers to obtain up to 110% financing from participating financial institutions, enabling home ownership without having to pay a down payment.
UPDATE: It was announced on 22 March 2023, that the SRP will cease to exist beginning 1 April 2023. Those who have questions regarding SRP may contact Cagamas at 03-2262 1800.
3. PR1MA Rent-to-Own (RTO) Scheme by PR1MA Corporation Malaysia (PR1MA)
The PR1MA scheme is catered specifically to first-time homebuyers and will involve 5,000 units of PR1MA homes in the country with a total value of more than RM1 billion.
Other than the RTO scheme offered by PR1MA, you can also check out other RTO schemes available in Malaysia and evaluate if it's something you can consider.
Besides i-Biaya, aspiring homebuyers can check out the following:
BSN Housing Schemes
Bank Simpanan Nasional (BSN) has an array of housing schemes meant for assisting Malaysians with financing their first home. This includes:
Housing schemes in the Klang Valley
Another affordable housing scheme you can consider is Residensi Wilayah Keluarga Malaysia (RUMAWIP). It is a housing project initiative which delivers affordable housing across the Federal Territories of Malaysia with a 100% loan.
For those who plan to purchase a home in Selangor, you can apply for the Rumah Selangorku (RSKU) scheme.  This is a people-centric housing scheme to assist middle-income groups in purchasing affordable houses in key urban centres within the state of Selangor.
2023 Stamp Duty Exemption For First-Time Home Buyers
In March 2023, the Government announced that first-time homebuyers will get a stamp duty exemption on the instrument of transfer and loan agreement. The stamp duty exemption rate is as the following:
100% exemption for homes valued at RM500,000 (Until December 2025)
750% exemption for properties priced over RM500,000 to RM1mil (until December 2023)
Rumah Selangorku (RSKU) – 8 Things You Need To Know
Residensi Wilayah (RUMAWIP): 9 things you should know
11. Engage a lawyer
Even if your developer is offering to cover the legal fees for the home you intend to purchase, it is recommended to get your lawyer to draft and sign the SPA and loan agreements. A lawyer who represents two different parties in the same transaction cannot be impartial. You can then proceed to secure a bank loan after this step. 
12. Make an offer and close the deal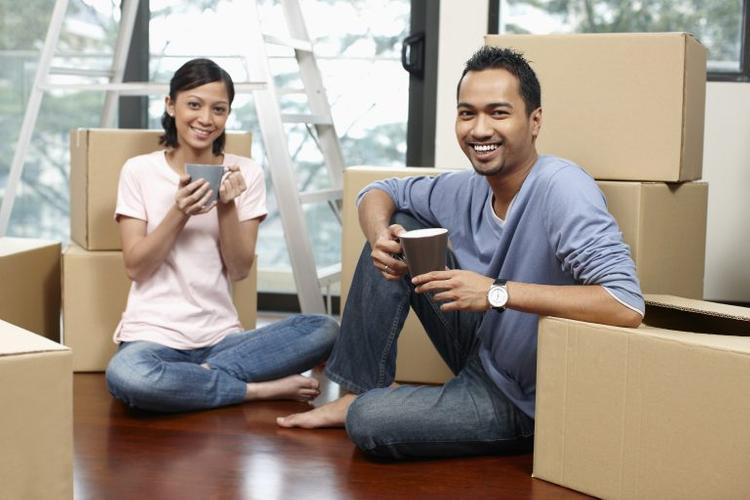 After you have made your decision on which new property to buy, you will need to prepare a Letter of Intent to Purchase (LOI). This is a document that you give to the property seller stating your intention to purchase the property. It also sets out the initial conditions of the offer and purchase.
The LOI is usually combined with an earnest deposit, which is an upfront payment for 2% of the total cost of the property and counts towards your overall 10% down payment requirements. If for whatever reason, the sale falls through and you wish to claim reimbursement on your earnest deposit, you can include this as one of the conditions in the document. Financing details are not outlined in an LOI, instead, it is worked out separately with the lender.
The seller will request a formal offer if they agree to the terms in the LOI. Here, you can send over a formal offer, which will be in the form of a Letter of Offer (LOA). This is an official document which is more extensive than an LOI as it includes a lot of binding legal language that protects both buyer and seller. The LOA will contain the following details – names of seller and buyer, property address, agreed-upon price, deposit amount, and any items such as fittings included in the sale. The LOA also will stipulate the date before which the SPA must be signed, usually, it is within 14 days.
Upon this, your lawyer will prepare the SPA and get both parties to sign them accordingly. You will then have to pay the remaining 7-8% of your down payment as well as your stamp duty fees. Your lawyer will also draft out the loan agreement to be signed by both you and your bank, where the bank may ask you to take out an insurance policy. A loan agreement is a legal document which sets out the terms and conditions of your home loan. Although a loan agreement mostly follows the existing standard procedures of a bank, your lawyer will make sure everything is in place.
GUIDE: Which mortgage life insurance to pick – MRTA or MLTA?
In the case of properties with either a Strata Title or an Individual Title, you will need to sign a Memorandum of Transfer (MOT).  This is part of the documentary package you must sign in order to transfer the ownership of the property from the developer to you.
Then, you will have to wait 2-4 years for the home or project to be completed before vacant possession and securing the keys to your home. Once your lawyer has completed all the necessary paperwork, you can then collect the keys to your new home from the seller. The property handover has to be within the number of days specified in the SPA. At this point, your home loan kicks in and the remaining 90% of your property cost (minus a 10% down payment) must be paid according to the fees schedule (displayed at the back of the SPA).
After which, you can pack up your stuff, move in and begin planning for a housewarming party!
TOP ARTICLES JUST FOR YOU:
🚪 Which is better for you? Subsale or a new house?
🧾 Learn about the taxes that you've to pay as a property owner.