Are you looking to buy or sell a house in Malaysia, but you find it challenging to determine the asking price or selling price of a property? If the answer is 'yes', then this comprehensive guide to property valuation is what you need.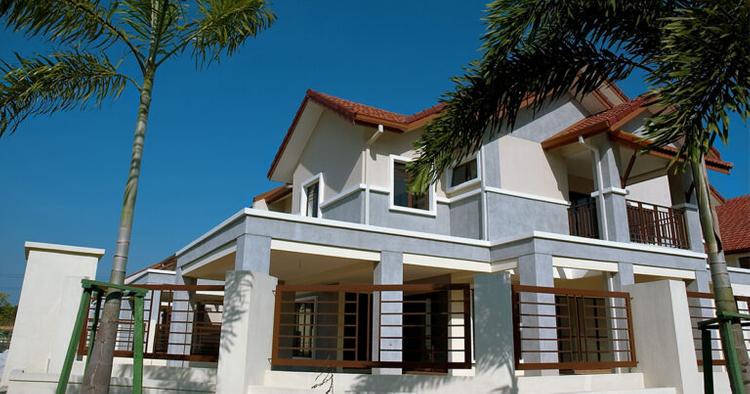 One of the primary issues consumers face when researching properties to buy or sell is ascertaining a property's current asking price or selling price. This has resulted in concerns of overspending on or underselling a particular property, making consumers less likely to follow through with their purchasing or selling decisions.
Performing a property value check in Malaysia is no simple feat, especially for first-time homebuyers. To help you on your property journey, this article will delve into the basics of property valuation, its importance, and how you can conduct your own diligence to determine what is a fair asking/selling price.
What is property valuation?
Property valuation is the process of determining the prevailing value of real estate by an independent and unbiased professional based on the asset's location, condition, and various other factors.
In Malaysia, property valuation is conducted by professionals registered with the Board of Valuers, Appraisers and Estate Agents & Property Managers (BOVAEP). These professionals are given such power under the Valuers, Appraisers, and Estate Agent Rules of 1986. The property valuation report produced by these professionals can be relied on for legal matters (i.e. can be used in court).
When do I need to request for a property valuation?
When purchasing a subsale home
A property valuation is required when you plan to buy a subsale property in the secondary residential property market and you intend to take out a housing loan from a bank to fund the purchase. For instance, you have signed into a sale and purchase agreement (SPA) to buy a residential property for RM500,000. You have applied for a mortgage from a bank, which will then appoint one of its panel valuers to value your target property and prepare a written valuation Banks may be financial providers but they do not have the authority to value your property. Let's say the property valuation report states that the house is valued at RM480,000 instead of RM500,000. In that case, the would-be home buyer can only obtain a loan-to-value of 90% based on the lower amount.
Home loan refinancing
A property valuation is also needed if you intend to refinance your home. Some consumers opt to refinance their housing loan to unlock extra cash if their property value appreciates considerably after a few years, while others refinance to take advantage of current lower interest rates.
When selling your property
A property valuation is optional but helpful if you are considering selling off your property or when you have received an unsolicited offer for your home. This will give you an idea of your home's market value and not get lowballed by a potential buyer.
What does a property valuer do?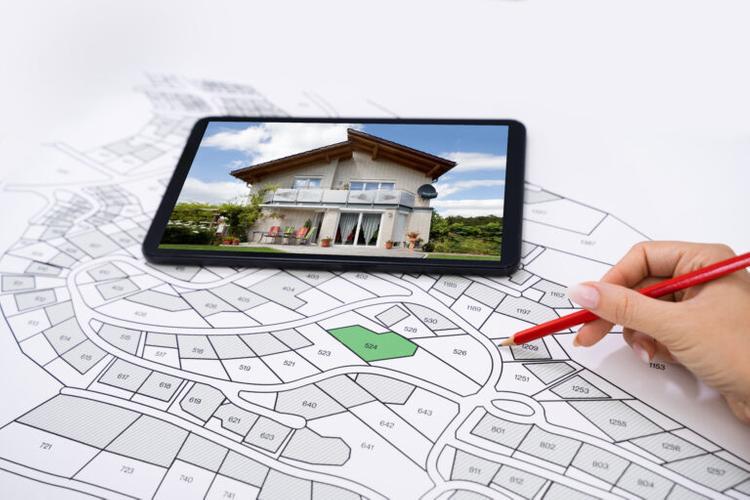 In a nutshell, property valuers dispense professional advice and provide a property valuation report to individuals and businesses considering buying or divesting a piece of real estate. This is to help buyers and sellers determine the current market value of a property. Such professionals are also engaged by banks so that they would only grant an appropriate amount for a housing loan or refinancing.
In Malaysia, certified property valuers generally use the comparison method to appraise a home's market value. Notably, they use recent transacted home prices published by the government's Valuation and Property Services Department (JPPH). Consequently, this is the basis of the Malaysian valuation standard for residential property.
But they will still adjust the market value based on the property's condition and other factors, including nearby amenities and added value from any home improvement. As such, homes located in the same location will not necessarily have the same value.
Property valuation fees in Malaysia
Under the Seventh Schedule of the Valuers, Appraisers and Estate Agent Rules of 1986, below are the fees charged by licensed property valuers. The fees are typically shouldered by the property buyer:
0.25% of the first RM100,000 of the property's market value.
0.20% of the next RM2 million of the property's market value.
0.167% of the next RM7 million
0.125% of the next RM15 million
0.10% of the next RM50 million
0.067% of the next RM200 million
0.05% of the next RM500 million
0.04% of the amount in excess of RM500 million
If you know the property value, you can use this free online valuation fee calculator to obtain an estimate of how much you need to pay the real estate valuer.
 All licensed property valuers in Malaysia must be registered with the Board of Valuers, Appraisers, Estate Agents and Property Managers or LPPEH. You can check if a property valuation company is registered with LPPEH here
Different methods of property valuation in Malaysia
When a property valuer carries out a property valuation, they will take into account various factors, including location, the property's age, size, storage space, condition, room configuration, amenities, wear and tear, and other elements. They will also check house valuations of similar properties in the vicinity and consider the state of the market (i.e. is the property market hot or sluggish?).
In Malaysia, there are six methods of assessing the market value of a property, but only a few are typically used for residential properties.
1. Comparison Method
Also known as the market data approach and sales comparison approach, this is the most widely-used property valuation method in the country and is utilised for various kinds of real estate, like homes, shops, offices, and industrial assets.
In the comparison method, you compare a property that is being appraised with other comparable properties in the same area or close to it, with similar conditions, size, and features to determine a median price or a price range. Given that each property is unique, you should take into account as many features as possible, including the number of rooms and bathrooms, as well as the last time the property changed hands.
2. Residual Method
This is the method favoured by property developers when they transform vacant land into buildings or redevelop existing structures. Under this, they look at a project's gross development value (GDV), which is equal to land price + building costs + related fees + developer's net profit.
Simply put the GDV is the final capital value of a completed project when it is eventually disposed of. These figures also give developers an idea of how much they should spend on the land and building costs to make the investment profitable. In short, the residual method helps developers determine if undertaking a development – whether housing, office buildings, malls, or mixed-use projects – would be worth it or not.
3. Profit Method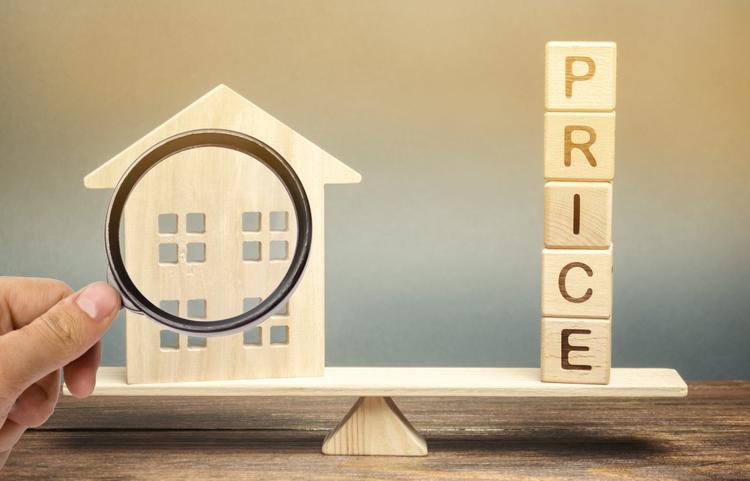 This is usually utilised to determine the market value of commercial properties, like shops, bars, hotels, and restaurants, in addition to real estate with zero comparable sales or rental deals.
Notably, this method looks at two things – gross profit and net profit. The former is equal to gross earnings minus purchase costs, while the latter is equal to gross profit minus working expenses, which include all costs necessary to operate the commercial property,
This requires looking at the audited accounting books of a business and the figures will help a would-be investor determine if buying a commercial property would be profitable or not.
4. Investment Method
Also known as the income capitalisation approach, this method is more oriented towards determining the potential return on investment (ROI) of a property by looking at its ongoing income. It's especially well-suited for buy-to-rent assets or particular kinds of commercial properties
The investment method evaluates the market rental rate of a property as compared to its capitalisation rate, which is the ratio between the rental income generated by a property per year and its prevailing market value. The formula is an asset's annual net operating income divided by its property value. For example, an RM500,000 worth home generates a net rental income of RM50,000 per annum. Hence, its capitalisation rate is 10%.
READ: How to sell a house in Malaysia: A 14-step guide
5. Costing Method
This is the go-to valuation method for developments that are built but are rarely divested, such as religious buildings, government structures, schools, and hospitals. However, this method is not utilised for commercial or residential assets.
Under this method, the price is based on the property's overall construction cost, combined with the market value of the land. In a nutshell, a buyer of such property should not spend significantly more than the building cost plus the land price.
6. Contractors' Method
This is somewhat similar to the costing method but is used for unique commercial properties, repurposed, or rarely becomes available on the market. Examples include buildings with historical significance, landmark property, or an office building being converted into a residential project.
Under this valuation method, which is also known as the summation method, the market value of a property is equal to the cost of land that the building stands on plus its building cost. The building depreciation and obsolescence will then be subtracted at a certain percentage.
 You may also refer to the property valuation approaches as explained by LPPEH here.
Discover properties for sale
Factors that affect a home's property value or market value
As mentioned above, a licensed property valuer looks at certain elements to determine the market value of a piece of real estate. Of the different factors, four elements have a considerable impact on your dwelling's property value:
Location
This is considered the most important factor that affects the value of your property and it's highlighted by the real estate sector's golden rule – "Location, location, location."
In a nutshell, residential properties strategically located near the city centre are highly sought-after and tend to be more expensive. For instance, in Malaysia, landed homes close to downtown Kuala Lumpur are pricier than those located farther away.
However, buyers also tend to avoid homes in undesirable places, like those situated near a garbage dump, a sewage treatment plant, or a cemetery. Moreover, residences facing a T-junction have weaker demand due to higher traffic accident risks, likewise for homes facing east or west due to thermal issues.
Proximity to amenities and major roads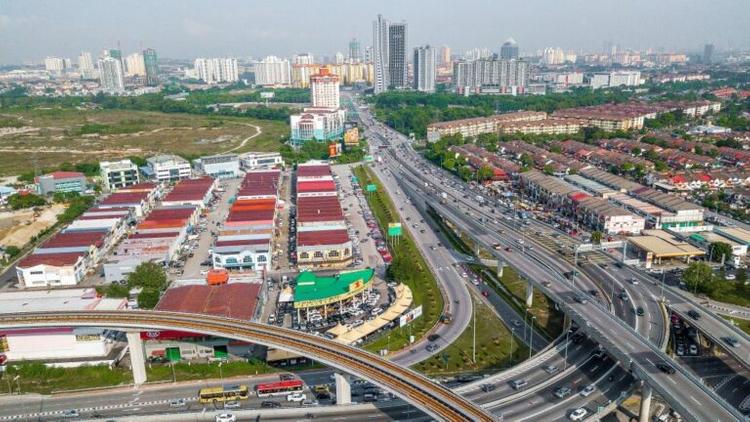 Homes located nearby major highways and public transport like the MRT and LRT often fetch a premium compared to those which are farther away.
Many city dwellers would not wish to spend a long time on the road when commuting to work or shopping for essentials. Homes close to good hospitals and prestigious schools are highly coveted as well, likewise for those near shopping centres, eateries, and banks.
Property's age and condition
As a home gets older, its market value tends to depreciate, as older properties are pricier and more difficult to maintain. Meanwhile, a well-maintained home will likely command a better market value than one that is neglected.
An expert shared that real estate valuers consider renovation works done that improve a home's liveability and aesthetic appeal. These include flooring, grills, approved extension, built-in kitchen cabinets and wardrobes, plaster ceilings, as well as alarm systems and auto gate systems.
Workmanship and quality
A home with "good bones" – one that is built with impeccable workmanship and high-quality construction materials sees robust demand as these tend to stand the test of time. Signs of good quality homes include a strong foundation, issue-free roofing with superb drainage, and durable skeletal structure.
For example, the decades-old terrace houses in Taman Tun Dr Ismail (TTDI) and Bangsar are highly sought-after due to their good quality and excellent workmanship. At present, most of the residential properties in these two neighbourhoods are selling upwards of RM1.5 million – RM2 million.
SEE WHAT OTHERS ARE READING:

 How to conduct a land title search in Malaysia?

Residential projects close to MRT Putrajaya Line Phase 1
How to conduct due diligence to determine a fair asking/selling price?
If you are looking for a property valuation calculator for Malaysian residential properties, unfortunately, there isn't any reliable online tool that can do all of the computations for homebuyers or property sellers.
Nonetheless, you can look to transaction data to help you make that buying or selling decision. Accurate transaction data not only provides consumers with a gauge of the right price to buy or sell, but it also empowers consumers to become more confident when negotiating with property agents, buyers, or sellers.
Here are three ways you can conduct your own due diligence.
1. Ask a banker
This is the easiest way to find out the if the property has a fair asking price is to go to a bank and apply for a housing loan to buy a subsale home. The bank will then engage one of its panel valuers to appraise your target property and prepare a written valuation report. However, the downsides are it's not free and can be a time-consuming affair. It is also not practical to go to a bank if you just need a ballpark figure or a rough estimate if a property is within your budget.
This is the go-to website for house hunters as it uses official JPPH data. Although it involves a bit of browsing, comparing, and listing down figures, it is not as time-consuming as going to a bank. So, how does one go about it?
Step 1: Go to www.brickz.my
Step 2: Input property details.
Type in the property's particulars in the search bar, such as the name of the development and its address. The search bar will then showcase project names, and you can select the correct one. Kindly note that new developments (new launch property) may not be in the database.
Step 3: Get the median price
After keying the property details, the website will reveal the lowest, average, and highest price per square foot (PSF) for a particular residential development. You can already use those figures to determine a price range by multiplying the PSF price with the unit's build-up area. You can also use the price range or median price during negotiations to buy a property. But if you want to be more thorough, use the comparison method. Look at the latest transactions shown and list down comparable units (e.g. homes with similar sizes). Use the latest selling prices of at least five comparable units to arrive at a median and a price range.
Find out: How to invest in a rental property in Malaysia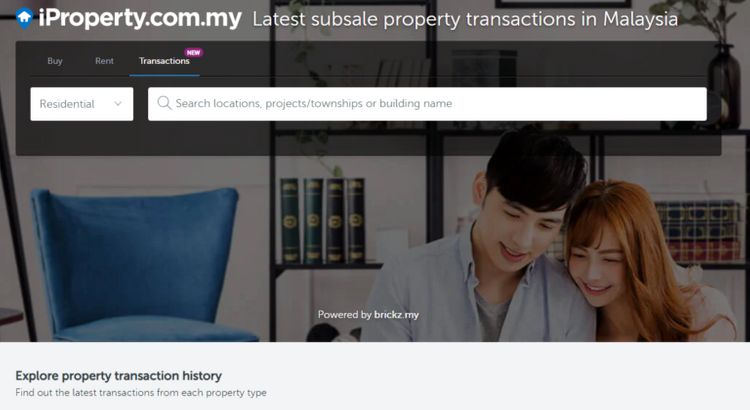 An easier and more convenient way of obtaining a gauge on properties asking prices is via iProperty's Transactions Section, which shows the up-to-date transaction data for Malaysia's subsale residential, commercial, industrial, and agricultural properties. It is accurate as it's powered by brickz.my, and allows consumers to view the latest transaction data of a particular property in the past 12 months. So, how does it work?
Step 2: Input property details.
Type in the category of real estate. Then, you have the option of inputting a location (e.g. state, city, or township), as the name of the development or building. Thereafter, the website will show you a list of developments that fit your criteria, or the pricing details of a particular project.
Step 3: List down properties that fit your requirements
One cool feature is that you can search properties across states and townships, and then sort the list to find properties that fit your budget and requirements. With this, you can pinpoint homes whose asking price is within your means.
In addition, you can view property listings for sale and rent on iProperty.com.my, making it easy for them to read property descriptions, check transaction data, and consider the available properties on one platform. With this, you compare various subsale property asking prices advertised on property listings with the latest transacted prices to give you an idea of how fair or wise a property purchase price is.
Importance of knowing a property's asking/selling price
Determining a property's prevailing asking/selling price is one of the top problems faced by would-be home buyers and sellers. Let's be honest – no one wants to overspend when buying a home, and no seller wants to get lowballed. Below are some of the crucial reasons for knowing the latest property price data and the advantages it confers:
You can cross out homes that are either too pricey or the seller's asking price exceeds the current market value when you are house-hunting.
During negotiations, sellers that know the market value of their residence can easily reject low-ball offers, recognise good offers, and are in a better position to negotiate a reasonable selling price.
Home buyers can easily compute the amount they need to loan from a bank and how much they need to pay for the monthly instalment. In turn, knowing these figures help the would-be buyer decide if they can afford the property or not.
Lastly, having a gauge on a property's asking price allows a potential home buyer to estimate their related costs. These include the downpayment, property valuation fee, and stamp duties, along with the lawyer fees for the loan contract as well as the sale and purchase agreement (SPA).
To find out more about the costs of buying a house, read: 2023 Stamp duty, legal fees and 5 other costs when buying a house in Malaysia
Disclaimer: The information is provided for general information only. iProperty.com Malaysia Sdn Bhd makes no representations or warranties in relation to the information, including but not limited to any representation or warranty as to the fitness for any particular purpose of the information to the fullest extent permitted by law. While every effort has been made to ensure that the information provided in this article is accurate, reliable, and complete as of the time of writing, the information provided in this article should not be relied upon to make any financial, investment, real estate or legal decisions. Additionally, the information should not substitute advice from a trained professional who can take into account your personal facts and circumstances, and we accept no liability if you use the information to form decisions.