Despite what many people think, applying for a house loan can be an easy and seamless process if you've prepared all the necessary documents. We've made it even easier for you by summarising the essentials of the loan application.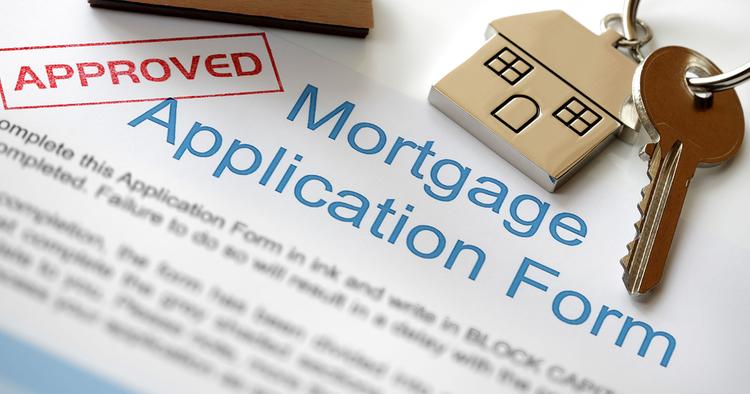 At some point in a person's life, he's likely uttered "I'm ready to own my first home!". If this happens to be you right now, then congratulations! As a first-time homebuyer, you probably have a lot of questions on your mind.
Among the typical points to ponder on include: What's the housing loan interest rate in Malaysia? Is the loan application complicated? Is home loan eligibility the same for an employed and self-employed person?
This article will focus on the loan application process for an employed or salaried person (full-time job). The requirements for the self-employed will be explored in a separate article. We will try to cover the basics of the housing loan process in Malaysia, starting with one of the most important for you to prepare – the documents!
READ: (Part 2) Housing loan checklist: 4 documents you need to prepare if you're a self-employed person
What are the documents required for a housing loan?
If you're someone who's under regular employment, the process of applying for a house loan is relatively easier compared to someone self-employed or a freelancer in Malaysia. For starters, there are not as many documents involved. However, here are the ones that you need to prepare to ensure a smooth loan application process:
1. Payslips
Your payslip is one of the most important documents in proving your home loan eligibility. Other than basic pay, a salary usually includes allowances, which can be a fixed or variable amount. An example of a fixed allowance is a mobile allowance or parking allowance which remains the same each month.
A variable allowance will fluctuate according to various factors such as overtime pay or sales commission. Sometimes the amount will be zero for a particular month. In terms of a house loan, banks are more likely to approve those with more consistent incomes. If your salary has high fluctuations from month to month, it's less likely for you to get approval.
2. EPF statements
Next on the list of documents that you'll need to submit is your latest Employees Provident Fund's (EPF) statement. This shows the monthly contribution from you and your employer in both Account 1 and 2. An EPF statement is a great way to prove the level and stability of your income.
EPF employee contributions used to be fixed at 11% until late 2020. However, beginning 2021, the rates would be reduced to 9%. It's not uncommon for companies to be behind on EPF payments, not pay, or pay incorrect amounts. Your EPF statement allows you to check the accuracy of contributions made by your company. Be sure to have everything sorted out before you submit your loan application.
3. Bank statements
Your bank statement is often proof that you are indeed being paid your salary. There are cases when your salary is being paid under a different company name (for example, the name of a parent company). In this scenario, be sure to ask your HR for a letter to clarify the matter. You can also submit your company's website as proof that these two companies are under the same group of companies.
There also might be a scenario where the payments for your allowances, commissions, and claims are separate from your monthly salary. Make sure the company issues you with a copy of proof of payment in the form of a voucher or slip.
4. Copy of MyKad
This really shouldn't come as a surprise. A copy of your MyKad (IC) is required for almost any loan application as a Malaysian citizen. Make sure the particulars have been updated, and the copy includes clear images of MyKad's front and back.
READ: BSN MyHome (Program Perumahan Rakyat) 2021: Everything you need to know
How to apply for a housing loan in Malaysia?
You will first need to decide on a mortgage range with monthly repayments you can afford. Thereafter, you can figure out the maximum house loan amount you can borrow based on your income and existing debts. You can do this by using our housing loan calculator Malaysia.
The next step is determining the best type of home loan that best fits your unique financial needs. In Malaysia, there are five common home loans, each with different benefits. They are:
Not as flexible as other loans. You won't be able to reduce the loan period — and subsequently, the loan interest — by making advance payments.
You can use any extra cash you have to pay more in a certain month. This not only reduces the period of your loan but also the overall housing loan interest rate.
Similar to Semi-Flexi Loans, but with the added benefit of being able to withdraw any advance payments at any time with no extra charges.
Works based on interest-free transactions and follows the Murabaha/ Murabahah concept under Shariah Principles.
This has a fixed interest rate throughout the whole loan tenure.
For a more detailed guide, be sure to check our article Housing loan: How to apply as a first-time homebuyer in Malaysia.
The home loan approval process in Malaysia
We're pretty sure you're curious to know how long does it take for a house loan to be approved in Malaysia? Well, on average, it's about one to two weeks for your loan application to be approved from the time you supply full documentation.
If the bank is concerned about your ability to repay or another aspect of your application, they may request additional documents from you. This will further delay the home loan approval process. 
If your application gets rejected, you'll have to wait 3 – 6 months before submitting another application. There are many reasons that your loan application could be rejected, and you can read 9 Reasons why banks reject your home loan and what are the 4 common mistakes Malaysians make when applying for a home loan/financing to get more details. 
Housing loan interest rate in Malaysia 
In Malaysia, a housing loan interest rate is tied to banks' Base Rate (BR). This is an internally derived interest rate that the bank refers to before deciding on the interest rate to apply to your home loan amount. It's conceived based on how much it will cost the bank to lend you the money.
Your housing loan interest rate will depend on the type of home loan that you apply for, as detailed earlier in the article. For example, a Fixed Rate Loan will have the same interest rate throughout the whole home loan tenure. The Semi-Flexi and Full-Flexi Loans, on the other hand,  allows you to use any extra cash you have to pay more in a certain month. This not only reduces the period of your loan but also the overall housing loan interest rate.
With Islamic Loans, instead of interest rates (Riba), there are profit rates. The bank buys something on the borrower's behalf and sells it back to the borrower at a profit. The idea behind this is financial justice, intending to create a balance for the net profit or loss between the lender and the beneficiary.
We advise you to shop around for the best home loan deals on offer. But by having all the necessary documents ready, you can apply straight after you've found the one that fits you the most! If you're on the fence about which bank will approve your application, there's a lot of housing loan calculators in Malaysia to help you find out your home loan eligibility.
At iProperty.com.my, we have LoanCare, a home loan eligibility indicator to calculate and compare your options with up to 17 banks! Why wait? Make smarter decisions now! 
READ: Freehold vs Leasehold title in Malaysia: What property buyers should know
Edited by Rebecca Hani Romeli