The purchase of auction properties can be complicated. It's important to fully understand the rewards and the risks. While you could chance upon a hidden gem, you should also be aware of any possible hidden fees, direct and double transfer, cost of outstanding bills, existing tenants, and so on. Let's delve into this below.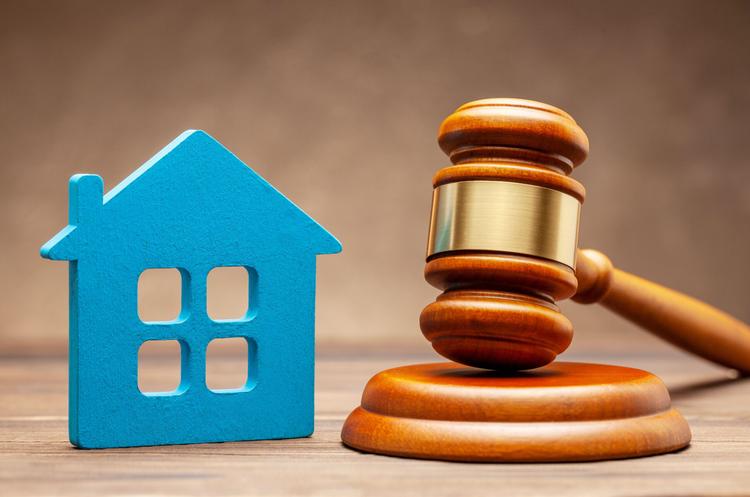 The lockdowns have made many of us more comfortable with online purchases, including online bidding for auction properties.
This, together with the relatively low interest rate and increasing cost of building materials and construction costs have pushed many to look at the auction property market.
According to auctioneer Ng Chan Mau & Co Sdn Bhd, the demand for residential properties such as apartments, condominiums and SOHOs in bank auctions increased during the pandemic.
There has been a fluctuating trend for commercial property auctions such as factories and warehouses, and they saw a high supply in offices being put up for auction.
In the first eight months of 2022, the number of auction properties in Malaysia is 12% higher than the 20,285 auctions in the whole of 2021, and it has not returned to pre-pandemic years.
During this eight-month period, the auction volume reached an average of about 2,840 per month, compared to the average of 1,690 per month in 2021. It surged 68%, the biggest gain in five years, according to data from LelongTips.com.my.
From 2017 to 2019, the auction volume increased year by year. 2019 was the peak, with an average of 3,249 properties being auctioned each month that year.
What Is An Auction Property?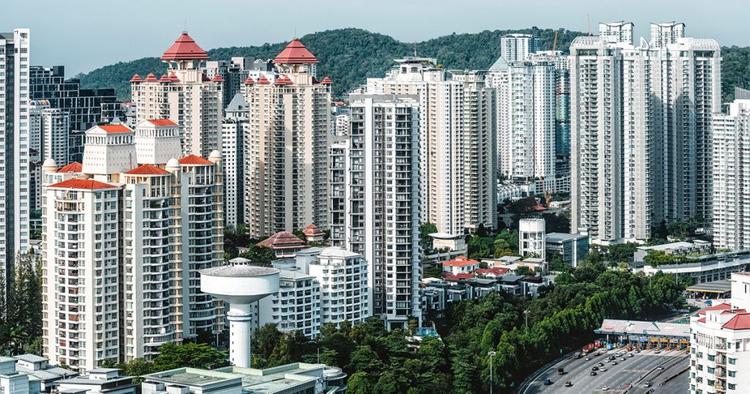 A property is usually put up for auction when the property owner defaults on loan payments, which then leads to foreclosure by the bank.
There are two types of property auctions in Malaysia, namely:
1) Loan Agreement Cum Assignment (LACA) auction – For properties without individual or strata title, also known as "master title properties" that are auctioned by banks or a licensed auctioneer appointed by the bank.
2) Non-LACA auction – For properties that have obtained their individual or strata title. The auction will be conducted by authorities such as the High Court and Land Office.
In general, a non-LACA auction property has fewer problems than a LACA auction property, according to Dr Peter Yee, author, property investor, and founder of SuperMind Gym Club.
READ: Strata title vs master title vs individual title: Know the differences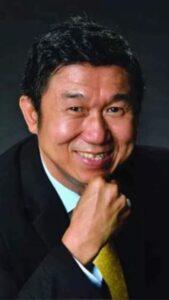 What Happens If A Property Is Unsold At Auction?
During an auction, the public can place bids on the property and the highest bidder wins. You're eligible to purchase an auction property as long as you are 18 and above and of sound mind.
But what happens if the property is not sold during the auction? In that case, the reserve price will usually be 10% lesser than the reserve price in the previous round and there will be a subsequent auction after approximately a month.
For example, if an auction property is priced at RM200,000 during the first auction round, the property price would drop by 10% to RM180,000 during the second round. This process is repeated until the property is sold.
8 Hidden Costs And Issues When Buying An Auction Property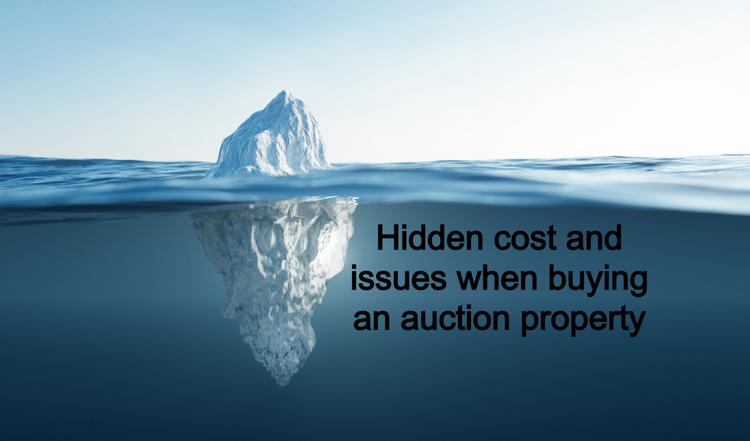 The auction property market is usually dominated by seasoned investors. If you're new to the auction property market, take care to perform the necessary due diligence to spot all possible red flags.
That could include difficult tenants, too-good-to-be-true deals, encumbrances and dilapidated properties.
Always factor in the outstanding fees and charges, to ensure that the purchase of the auction property still makes financial sense.
Here's 8 possible hidden costs and issues that makes buying a foreclosed property risky in Malaysia:
1) Penalty for the extension of settlement period
A LACA property requires a 5% deposit and the balance of the purchase price is normally settled within 90 days.
Meanwhile, a non-LACA property requires 10% of the reserve price and the balance of the purchase price is normally settled within 120 days after a successful bid.
Any extension granted may come with a penalty.
Apart from that, bidders must be prepared to top up the difference between the required deposit percentage and deposit percentage of the final selling price immediately after the auction.
For example, prepare a bank draft that is 10% of the value of the reserve price, and top up difference between that amount and 10% of the final selling price.
So, if the reserve price is RM100,000 and the final bid price is RM120,000. Then, the successful bidder needs to top up RM2,000.
READ: 6 tips for an easier housing loan application process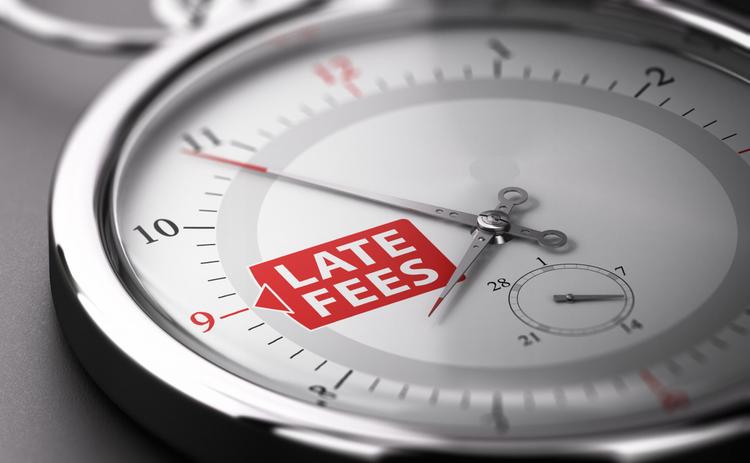 2) Forfeiture of deposit
Notably, there's also a risk of losing your deposit if the balance is not settled within the stipulated settlement period of 90 days or 120 days.
Before purchasing an auction property, it is safer to have cash and/or overdraft (OD) facilities that is more than the reserved price of the auction property, according to Yee.
"If you can't get a loan within the stipulated duration, you can use your cash and/or OD to avoid your deposit being forfeited," he explained.
READ: Buying a house with cash vs taking on a loan
3) Title transfers – direct transfer and double transfer
For LACA properties, the title transfer can be done via direct transfer (with consent from the developer) or double transfer.
For direct transfer, developers do not usually grant their consent unless all outstanding service charges have been settled.
If the developer doesn't grant a direct transfer, you'll need to do a double transfer, which will incur additional stamp duty and legal fees and delay the process and you may not be able to meet the settlement deadline.
READ: Land title transfer in Malaysia: Procedures, documents and costs involved
When the settlement deadline is not met, the deposit will be forfeited and the property will be placed for auction again.
To avoid forfeiture of the deposit, you'll need to purchase the auction property with cash first. You may choose to refinance it once the property has been registered under your name.
For a double transfer, you'll need to pay the stamp duties for the instrument of transfer twice. This could be costly, depending on the purchase price of the property. 
For example, if you're the successful bidder of a RM250,000 auction property*:
10% deposit: RM25,000
Stamping fees: RM100
Legal fees for loan agreement: RM2,300
Valuation fees: RM1,300
Stamp duty for loan: RM1,125
Legal fees for title transfer: RM2,700
Stamp duty for instrument of transfer (second transfer): RM4,000
Stamp duty for instrument of transfer (first transfer) based on original SPA: RM7,000
Total cash required: RM43,535
*Note: This is purely an example, which excludes other fees such as outstanding fees that you might need to pay first, and so on. Legal fees could also vary.
READ: 2022 Stamp duty, legal fees and 5 other costs when buying a house in Malaysia
4) Outstanding utility fees and other charges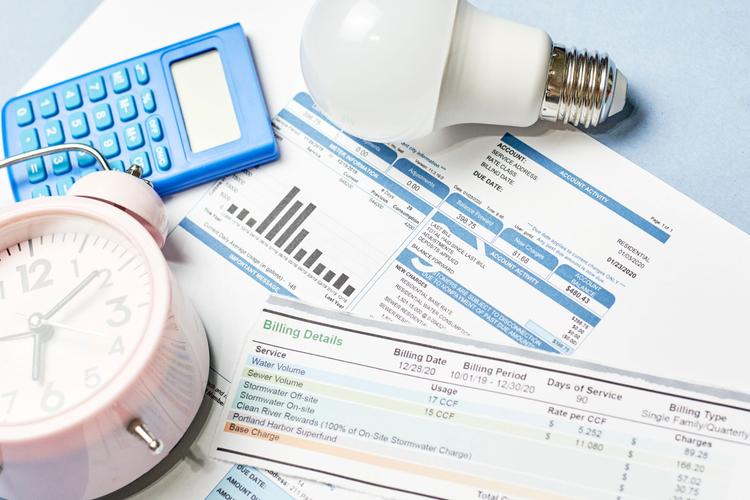 This includes electricity, water and sewerage bill and maintenance fees, sinking fund, quit rent, assessment tax, insurance premium, late charges.
So, don't forget to check the Proclamation of Sale* on who will bear these fees – the defaulting borrower's bank, or the successful bidder, or shared by both.
*Note: What is a Proclamation of Sale (POS)? A POS is a document with details of the property and the terms and conditions of the auction
Before the auction, you should visit the relevant utility offices, such as Tenaga Nasional Berhad, Syabas, and the property management office, with a copy of the POS to check on the outstanding bills.
This allows you to calculate the real cost to decide if it will be a worthwhile purchase, or the maximum auction price you should bid for.
You should also check the POS and Condition of Sale (COS) whether you can claim back the fees.
Even if the POS states that the bank will bear the outstanding fees and charges, the successful bidder will need to pay for them first and be reimbursed by the bank later.
5) Limitations
Pay attention to the details such as lot type (e.g. Bumiputera lot where you may not be able to transfer the property to your name if you are not a Bumiputera), remaining tenure of a leasehold property (some banks do not finance properties with 20 years left on the lease), intended property usage, height restrictions, plot ratio, accessory parcel, and so on.
READ: Bumi Lot and Malay Reserve Land: What you need to know
6) Caveats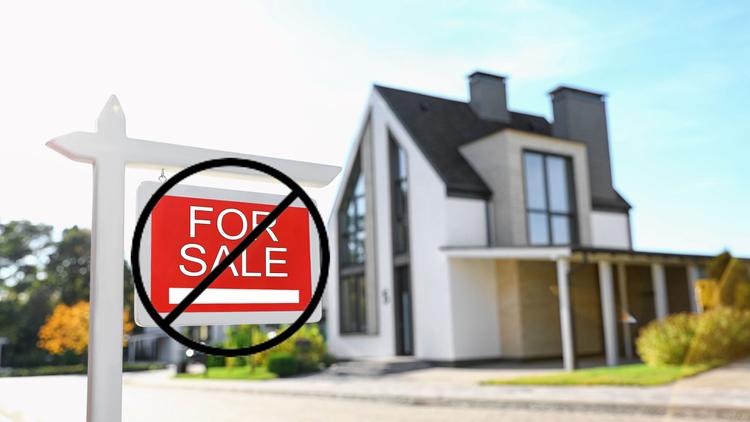 A caveat is a legal notice to stop or suspend a property sale. For example, if the auctioned property is co-owned by two individuals, one of the owners may put a caveat on the property.
Another example could be where the previous owner has agreed with another party to use the property as collateral.
If there are caveats on the property, some banks will not release financing, and that means having to pay for the property in cash.
7) Stubborn tenants
If the auction property has existing tenants, it is the purchaser's responsibility to evict them.
You could visit the premises to inform the tenants that you're the successful bidder and either suggest signing a new tenancy agreement or ask them to vacate within a reasonable timeframe.
If the property is occupied by the previous owner, communicate with the owner nicely.
If they don't cooperate, you'll need to appoint a lawyer to obtain vacant possession. Legal proceedings could take months, and that could result in further costs and losses to you.
READ: Tenant eviction: Don't get rid of your tenant before you do these 9 things!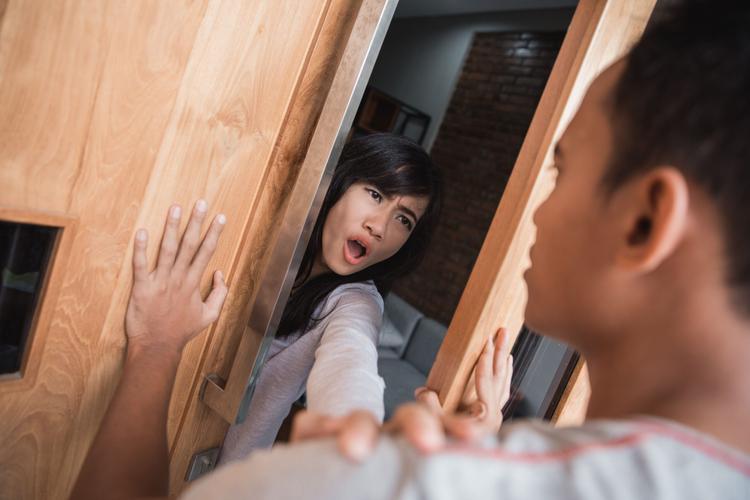 8) External and internal condition of the property
When the price of an auction property seems too good to be true, it could be because it is saddled with encumbrances.
Auction properties can only be viewed from the outside, and any defects would only be known once the sale has been finalised.
Additionally, most auction properties have been left vacant for some time and that could entail a significant amount of refurbishment cost.
READ: The complete guide to planning your house renovation
4 Most Common Mistakes When Purchasing Auction Properties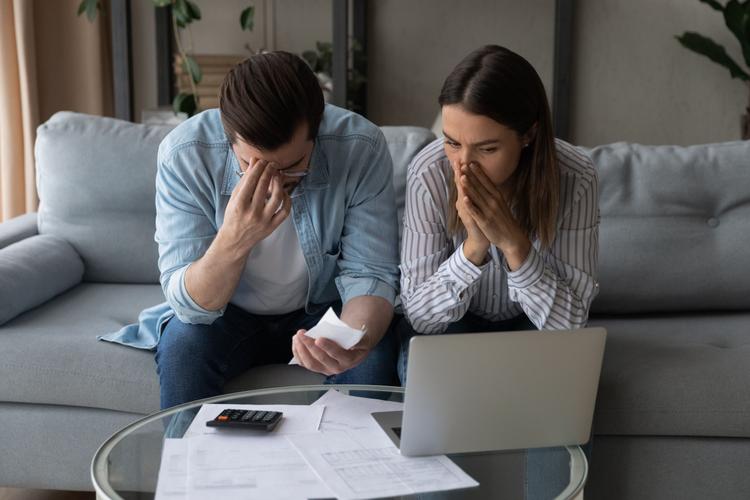 Here are the 4 common mistakes when buying an auction property in Malaysia, as pointed out by Yee.
1) Overbid the reserved price when becoming too emotionally involved or wanting to win due to ego.
2) Can't get a loan within the stipulated duration of 90 days or 120 days when the auction property comes with caveats. As such, the 5% or 10% deposit will be forfeited.
3) Underestimated the repair costs as auction properties are sold on an "as is where is basis" or sold in its current condition, where the purchaser is responsible for it.
4) Additional eviction costs if the owner or tenants are living in the property.
Yee added, "The auction processes of residential and commercial property are the same. Residential auction property has more eviction issues. Commercial auction property has higher outstanding electricity bills and hidden costs."
Is It Good To Buy Auction Property In Malaysia?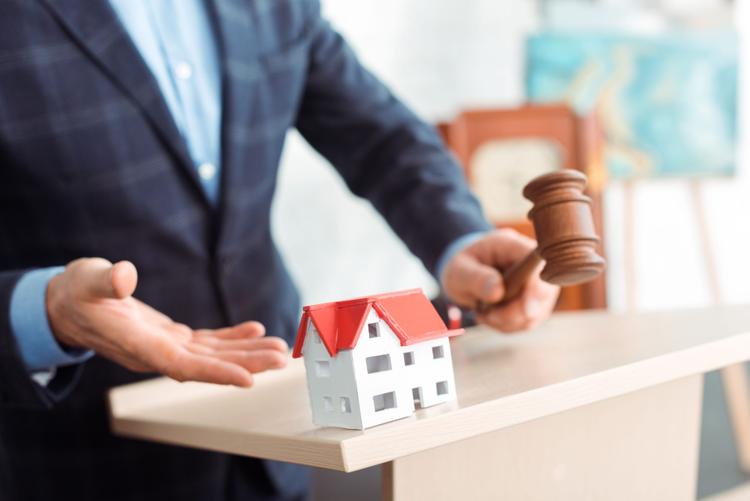 While prices of auction properties are much lower than those in the primary and secondary markets, they come with their share of risk.
As always, it's always important to weigh the pros and cons, understand the entire process and the cost, and know where to find auction properties (physical auctions and online auctions).
"Purchase of auction property is not advisable for first-time homebuyers as there are many complications and hidden costs, compared to sub-sale properties, which are free from encumbrances and vacant possession," said Yee.
Ng Chan Mau & Co also shared, "Buying auction is no different to buying a sub-sale or developer unit, except that you are buying the property as is, and normally without vacant possession. Therefore due diligence must be done before you participate in a bid."
READ MORE
Disclaimer: ​​All the information provided on this website is provided on an "as is" and "as available" basis and you agree that you use such information entirely at your own risk.
Information provided is for educational purposes only, and does not constitute legal or financial advice. iProperty Malaysia reserves the right to change any part without any notice. Whilst every effort has been made to ensure that the information provided is accurate, individuals must not solely rely on the information to make a legal or investment decision. Before making any decision, consult a professional to take into account your particular situation and individual needs.
Under no circumstances will iProperty Malaysia and its employees be held responsible or liable in any way for any claims, damages, losses, expenses, costs or liabilities whatsoever (including, without limitation, any direct or indirect damages for loss of profits, business interruption or loss of information) resulting or arising directly or indirectly from your use of or inability to use this website or any websites linked to it, or from your reliance on the information and material on this website, even if iProperty Malaysia has been advised of the possibility of such damages in advance.
Disclaimer: The information is provided for general information only. iProperty.com Malaysia Sdn Bhd makes no representations or warranties in relation to the information, including but not limited to any representation or warranty as to the fitness for any particular purpose of the information to the fullest extent permitted by law. While every effort has been made to ensure that the information provided in this article is accurate, reliable, and complete as of the time of writing, the information provided in this article should not be relied upon to make any financial, investment, real estate or legal decisions. Additionally, the information should not substitute advice from a trained professional who can take into account your personal facts and circumstances, and we accept no liability if you use the information to form decisions.