*This article was updated on 14 July 2021.
Dr. Badrul, affectionately known as Dr.Bad is the author of 'Anak Muda Bebas Hutang' and has been investing in auction properties for more than 20 years now with huge success. Here, he spills the beans on exactly how he does it.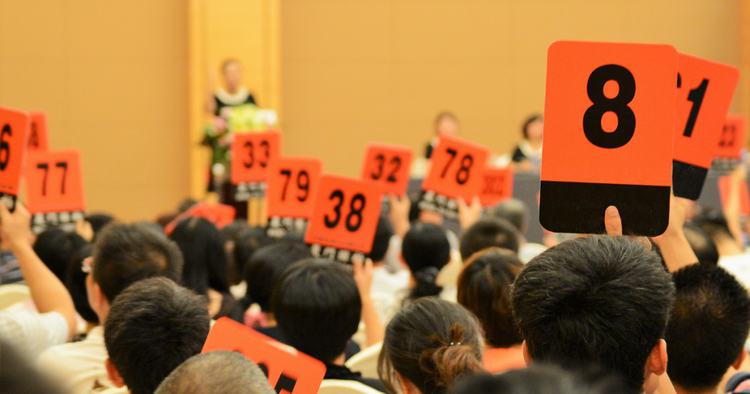 In this post, I'm going to give you as much information as possible with examples from Dr Bad's personal portfolio to give you an edge if you want to invest in auction properties. However, bear in mind that no written text is a substitute for experience.
You will see below that Dr. Bad has put in a lot of effort and energy to build a competitive advantage. It did not happen overnight and it certainly did not happen by accident. It was a deliberate, sustained effort – which is the key to success in anything.
There are 2,000 properties on auction every month – more than enough pie for everyone -Dr. Bad-
Why do you concentrate mainly on auction properties?
It was mainly because there were so many developers with financial problems and poor products in 1999 and 2000 that I felt scared to venture into under-construction purchases.
Second, it is because I was uncertain whether developers could complete their projects within the stipulated time frame. Auction properties, on the other hand, are already complete and tangible. This is important, you only need to know how to handle the acquisition process and refurbishment, thereafter.
To provide some backstory: When I first began my property investment journey in 1997,  I bought a unit from a developer in Putra Perdana, Puchong. I was only 23 then, and didn't have any property investment knowledge. That first property was a disaster. When I got the keys from the developer, there were quite a few defects, so I took the initiative to fix and renovate it. 
I was unable to find a tenant for the property. However, 2 years on, I managed to sell it off for a RM40,000 profit. This gave me the start-up capital I needed to begin investing in auction properties.
The first auction property I bought was at Puchong Utama Court. I did some renovations to it and was able to rent it out at RM600. My monthly instalment was RM320, which meant I had a surplus of RM280. At that time, this was good money. From then on, I have been an avid buyer of auction properties. 90% of all the properties I own have been acquired through auctions.
My game now is flipping, where I buy a property, renovate it, complete it with furnishing and interior design works – before I sell it off. Some of the better properties near MRT or LRT stations, I keep for rental income. These are low- to medium-cost properties that can give me up to 200% of my monthly instalment to the bank. In some cases, even more.
Isn't there a restriction to buying low-cost properties?
In Selangor, you cannot buy a low-cost property either from the developer or a private seller if you already have one property.
However, if you are buying an auctioned property in Selangor or Kuala Lumpur, then you are not restricted. Restrictions only apply when you are purchasing from the developer or subsale market, not when you are buying through an auction.
If you are looking to buy a secondary property read our guide on how to buy a subsale home in 7 steps.
What is your strategy when buying an auction property?
Whenever I am looking to buy, it's always location, location, location. Looking at the properties I have in hand now, most of them are very close to universities, private colleges and public transportation – MRT, Komuter and LRT stations. You can easily get a tenant in such locations.
If you look at the current market situation, Gen Y's don't want to buy a house, they prefer to rent instead. Many aim to slash their monthly commitments, so they don't even buy a car. Therefore, investors should buy properties in strategic locations and it must be very near to public transportation.
I have condominiums at Jalan Gurney, Palladium, which I have partitioned from 3 rooms to 5 and 7 rooms respectively. My net surplus is a tidy sum, where it is equivalent to the average monthly salary.
Aside from that, I also own a low cost flat in Putra Ria Bangsar, which is very near to LRT Bangsar and Mid Valley. My net return here is better than most mid-end properties in the market, as I rent out these units by the room.
MORE: Malaysia's Top 7 High-Rise Properties with the Highest Rental Yield in 2019
How do you find these auction properties?
There are many auction houses which have online listings. These include Ng Chan Mau, Ehsan Auctioneers, Arena Auctioneers, JTR Auction House and Property Auction House
However, searching for a good deal online takes a fair amount of time. You should also network with lawyers. Some of them can supply you with information on Non-Performing Loans (NPLs) which can lead you to properties that are up for auction.
You can also filter through iProperty.com.my's auction property section – Here are 5 auction properties in Mont Kiara below RM800,000.
Can you walk me through the details or procedure of an auction in Malaysia?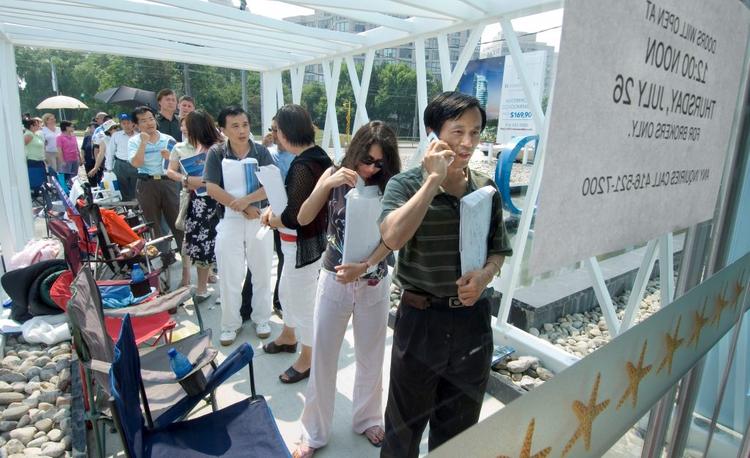 Once you've gone through auction websites and found a property that is suitable, the first thing you should do is check if you need to pay off the balance purchase price within 90 days or 120 days.
This will help you to prepare ahead, if you're buying it with a bank loan. You must ensure disbursement takes place within this time frame otherwise, whatever you've paid to the auctioneer will be forfeited.
If your current commitment is high or if a pre-check with your bankers shows that you will have a hard time getting approval for loan, it is better not to proceed.
Unless if you can afford to buy it in cash.
The next due diligence to carry out is to check the outstanding bills on the property with the building management office (if it's a strata-titled property). These include water, electricity and maintenance bills, quit rent and even assessments that have not been settled previously. From the proclamation of sale (POS), it will be stated whether this outstanding amount will be paid by the bank or the purchaser.
If the outstanding is too high (and you have to bear the cost) it will affect the reserve price and your budget. If the total price is well below market value, I will personally go ahead with buying the property. If it is above the market value, you may as well go for a sub-sale property instead.
You must have at least 10% of the reserve price prepared in a bank draft and you have to submit the bank draft on the day of the auction to the auctioneer before you can be one of the bidders. So if the reserve price is RM200,000 then you have to prepare a bank draft for RM20,000.
Not only that, you have to do a search on the property with the Land Office to find out if there is a caveat on the property. If you're buying the property in KL for example, you should check with DBKL if there's any outstanding on the assessment tax and if the auctioneer (or the bank they represent) will pay this outstanding amount.
You'll also have to prepare some cash that amounts to 10% of the difference between the reserve price and the final sale price.
If you're buying the property under your name, you have to bring your NRIC. If you are registering only on the auction day, you should arrive at least 1 hour before the auction starts to register.
When it comes to bidding, it really depends on the location of the property. Some bids can get intense. If the bidding exceeds a certain price that I have already determined, I will not proceed. This happens to me, 10% of the time.
Besides location, what makes an auction property attractive to you?
Definitely the property discount. For example, I bought an auction unit in Kampung Pandan for RM70,000, which was 50-70% below the market price! I "touched-up" the house and furnished it fully at a modest cost. I was able to make a net gain that many investors would be envious of.
CHECK OUT: How to buy a house from property auctions in Malaysia
Can such auction deals be found consistently?
Yes!! You only have to search patiently.
In another case, I bought a medium-cost, 762 sq ft apartment in Kajang. It was in a walk-up building, on the top floor. I sold this unit after 2 years and my net gain was way better than any legitimate investment instrument in the market.
You can still find deals like this now. I recently bought a property in Pandan Indah for RM183,000 with a current market value that gives me a gross paper gain of over 100%. Of course, I bought this to flip and I'm targeting to sell it within 3 to 4 months from now.
One of the biggest setbacks to buying auction properties is that you cannot view its interior. How do you overcome this problem?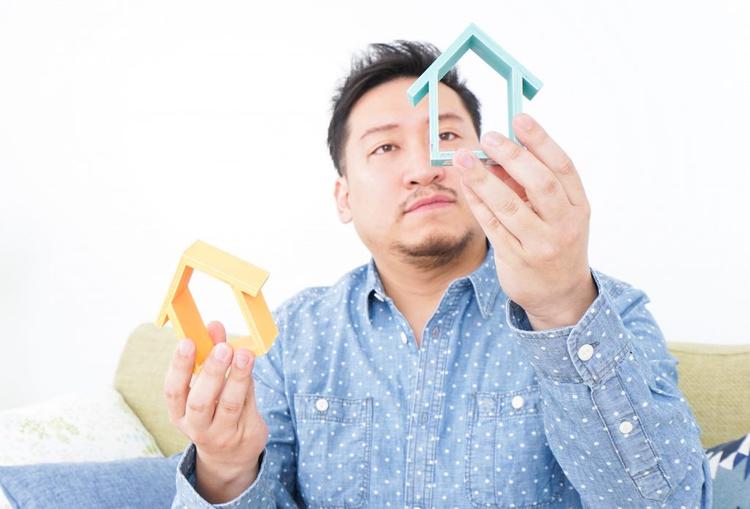 If there's a current occupant in the unit, I will try to speak to them, be it the owner or tenant. I will try my best to obtain more information and this helps me decide if I should invest in it or not
Also, if I am certain of the area's potential, I would proceed with purchasing as the benefits gained outweigh the initial problem of not being able to inspect the property beforehand.
For instance, I bought a property in Sri Penara way back in 2011. It is a hotspot area because it is close to a secondary and primary school, next to a mosque, and only 3-4 minutes walking distance to an LRT station.
I bought it for RM56,000 and my monthly instalment was only RM288. I rented it out on a room basis for a good gross profit, I knew the area was a tenantable one. Regardless of the condition of the house, I would still purchase the unit as I am certain that I can easily secure a tenant or a buyer in the long-term. I recently sold that unit for a good capital gain.
Another due diligence which I do is to check property portals such as iProperty to see how properties in a certain area are transacting.
Financial Tip: If I want to buy something like a car, it's best to first ensure that I can create an income stream from a property to pay for it. I don't want to burden myself with debt repayments. In the case of my latest car purchase, I bought 2 low-cost properties to ensure the monthly instalments for the car was paid for via rental income from said properties.
How do you get financing for so many properties? 
For flipping properties, I buy in cash. I know I will be selling off the property within a year and I don't want the home loan interest to affect my profit. It will also be easier to sell the property in a few months (banks have lock-in periods for mortgages). A lot of cost is saved if you buy a property with cash.
For rental properties however, I get financing from the bank. I have to come up with 30% of the property value because as the Loan-to-value (LTV) ratio for the 3rd house onwards is 70%.
The calculation is very simple for me. If the rental income is more than 8% per annum, it's a go for me. 8% is more than the dividend earnings from Amanah Saham Bumiputera (ASB). But my rental yield is often much more than 8%, hence financing is not an issue.
I don't go for high-end properties that are above RM500,000. Instead, I target units that have a reserve price of not more than RM200,000. I've never paid more than RM300,000 through an auction.
When you buy to sell, what is your preferred turnaround time?
For flipping properties, it is less than a year. I must make sure I can sell it in under a year. For some of the properties I have bought I was able to sell within 3 months. I will begin on its renovation works upon purchasing and get it up on the market as soon as possible.
Have you ever had trouble getting an owner or tenant to move out from an auction property?
So far, I had only dealt with a few cases – usually, I share with them all the necessary documents and I also make it clear that if they do not vacate the house within a certain timeframe, I will bring this matter up to court. This usually frightens them and I've been lucky to not have to push any matters further.
In the 20 years I've been doing this, there is only one case where I had to get a court order for the previous owner to vacate. I got the order in 6 months.
READ: HOC extended until December 2021! Here's what homebuyers should know
Do you have a team to help you with refurbishments?
I have a G3 license (registered contractor) from Construction Industry Development Board (CIDB) Malaysia and I do have some Interior Design staff and labour workers who carry out improvement and designing works for my properties. If I do not use my own workers, my renovation cost will be much higher.
If you want to get into this business, you must have a team of workers or contractors. If you appoint an external contractor, your cost could be more than 80% higher than if you were to do it on your own.
Taking my Kampung Pandan property as an example, its renovation works alone without the furniture and electrical appliances cost roughly RM18,000. Had I appointed a contractor, I would have to fork out about RM35,000.
I actually do my own research before asking my workers to start a job –  by asking a few external contractors to provide me with quotes, just to gauge the costs. In one case, external contractors quoted me RM15,000 and RM18,000, respectively for a job. With my in-house workers, it was done with only RM7,000.
Nevertheless, building your own team will take some time. Getting workers, especially foreign workers nowadays, is not easy. The biggest challenge is having to fulfill immigration requirements and comply with numerous regulations to ensure your workers' legality. The end result, however, is worth it. I started out by finding one good Indonesian labourer. This was 15 years ago and he's still with me. Through his contacts, I slowly built a bigger team – I now have 5 men with me.
If you are looking for ID inspiration, check out Wet and dry kitchen design ideas to inspire you
*This article was repurposed from "The Art of Investing in Auction Properties" first published on LivingSpace.