You are now the proud owner of an auction property, but you may find that you have 'inherited' the property's occupants as well.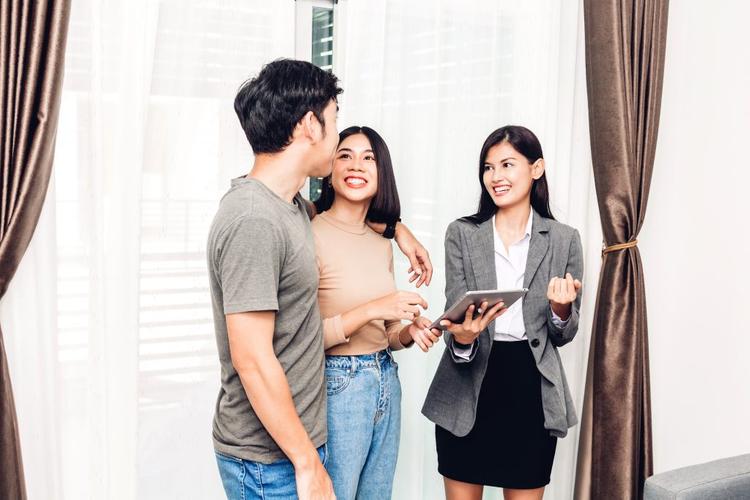 Property speaker and author, Alan Poon shares his tips for new owners on how to best deal with distressed tenants/occupants and the whole eviction issue.
Some tenants have no idea that their unit is being taken under foreclosure as it was their landlords who defaulted on the property's repayments. What are the new owner's rights when it comes to claiming the property they have bid for?
Any tenant's covenant is governed by the tenancy agreement that was signed with the (defaulting)owner, which makes it a legal binding contract. In the case of a foreclosure and where tenants are not informed by their landlord, they still have the right to occupy the said unit up to the end of the stipulated period in their tenancy agreement.
Section 7 of the Specific Relief Act 1950 clearly provides that upon the expiry of a real estate unit in Malaysia, a person entitled to possession of the property is not at liberty to evict the tenant who continues to occupy the premises otherwise than by proceedings in Court.
It is pursuant to this provision that owners/landlords cannot resort to force or self-help measures such as changing the locks, issuing threats, etc. This condition applies even when the tenancy period has expired as the premise is still being lawfully occupied by the tenant.
It is best to consult a lawyer first on how to best manage the removal of existing tenants. Only as a last resort should new owners apply for a court order as eviction proceedings take considerable to process and it could altogether be a costly affair.
Who is in charge of the property maintenance throughout the foreclosure period and which party gets to pocket the rent?
The foreclosure process may take weeks or even months. For strata properties, any accrued maintenance charges by the defaulting owner have to be settled first by the new owner.
However, the unit's unsuspecting tenant may still be paying rent to the distressed owner, who will pocket it regardless of having lost the property. It will be best for successful bidders to pay the unit and its tenants a visit as soon as he/she closes the auction deal to prevent such a scenario from happening.
Does it make more sense to evict existing tenants or to continue leasing to them?
Both ways are plausible but I have always preferred to find a new tenant to occupy the property, especially if the existing tenants were also the defaulting owner. The fact that the tenant-owner is unable to meet his/her monthly financial obligations does not bode well for the new landlord. Potential problems include late rental payments or even absconding.
The new owner can also obtain a higher rental sum should he/she refurbish and renovate the said property to secure a higher-quality tenant.
Nevertheless, investors who are financially constrained or are pressed for time can opt to continue renting to the existing tenants until they have established a better cash flow.
What is the eviction procedure like? How can the new owner and tenant/ old owner keep it amicable?
Successful bidders are to abide by the Proclamation of Sale (POS) which grants them 90 days or 120 days to settle the balance payment of the auction property's price. In order to facilitate a smooth eviction, (should there be an existing occupant) the best route for new owners to take is to just sit down and hash things out with the existing tenants/owners.
Having bought quite a few auction properties myself, I have had my fair share of eviction experiences but I would not say they were messy affairs. Nevertheless, you have to remember that the occupants being evicted are the same people who had stayed in the property for quite some time, years in most cases. Hence, there is a chance that some might express their frustration over being suddenly turned out by damaging the property or even looting any moveable property or fixtures and fittings.
Adopting a gentle approach is the optimal way to go about the sticky eviction issue. Whether dealing with the unit's occupants personally or through a proxy (usually a negotiator), both parties should have a frank discussion and settle on the best course of action or if possible, to reach a win-win agreement. You do not want to offend or disgruntle the occupants as egos could easily be bruised and matters will spin out of control, otherwise. It may take a few rounds of persuasion and negotiation to reach an understanding.
A heavy dose of patience is key here coupled with a degree of empathy. All it takes is some compassion and most occupants will reciprocate in kind. However, do expect some delays should the negotiation drag on. Therefore, it is wise to also chummy up with the management office personnel as they will be able to assist new owners with a smoother vacant possession process. The 'human touch' is undoubtedly important, but when presented with 'nightmare' occupants, you will have no choice other than to file a court order and allow the legal process to take its own course.
"In order to facilitate a smooth eviction, the best route for new owners to take is to just sit down and hash things out with the existing tenants/ owners."
Disclaimer: The information is provided for general information only. iProperty.com Malaysia Sdn Bhd makes no representations or warranties in relation to the information, including but not limited to any representation or warranty as to the fitness for any particular purpose of the information to the fullest extent permitted by law. While every effort has been made to ensure that the information provided in this article is accurate, reliable, and complete as of the time of writing, the information provided in this article should not be relied upon to make any financial, investment, real estate or legal decisions. Additionally, the information should not substitute advice from a trained professional who can take into account your personal facts and circumstances, and we accept no liability if you use the information to form decisions.