In this article, we explain the types of property auctions, how to purchase auction homes or rumah lelong as it is popularly known, where to find the latest auction listings and offer some valuable buying tips.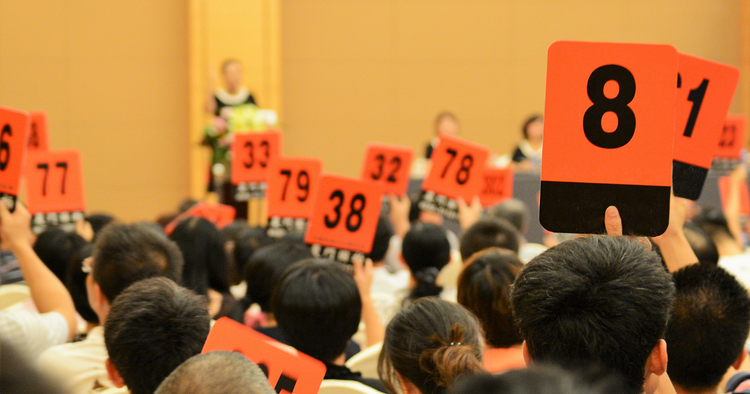 This article was translated from "Cara beli rumah lelong in Malaysia" by Khairul Khalid.
Auction houses are sold by licensed banks or individuals during transactions such as bank or LPPSA auctions. Auction homes are often sold at cheap prices. Many Malaysian home buyers may get the impression that auctioned properties are less valuable than newly launched homes or secondary properties. They may perceive that these houses could have serious problems such as structural damages.
The most apparent benefit of buying a house at property auctions is that it could be purchased at a much lower price than a comparative property listed on the subsale market. Savings to be had has been seen to reach as much as 400% of a bank's market value of a property at auction!
Actually, right now could be the best time to buy a house in the auction market. Buyers of newly launched homes who can no longer afford their monthly instalments have been increasing in the last 1-2 years. The COVID-19 pandemic has worsened financial difficulties among home buyers. This may open up opportunities in the auction market.
SEE WHAT OTHERS ARE READING:
💡 Investing in auction properties: Tips and tricks.
✋ Read this first before buying auction properties.
However, before making any purchases it is important to compare the advantages and disadvantages of the auction market:
Advantages of a property auction house
• Lower prices than the subsale market.
• You may buy houses that had prior restrictions, such as low-cost houses. When they are auctioned off, these properties are usually sold without any restrictions.
• Various housing neighbourhoods to choose from such as Mont Kiara, Puncak Alam, Bandar Saujana Putra and even Bukit Mertajam
• Higher rental yields compared to subsale houses.
• Various pricing options to fit your budget.
Disadvantages of a property auction house
• Losing the auction or if the unit is called off. The unit owner may settle the unit's outstanding payments and the bank may cancel the auction. This may occur even on the auction day.
• Winning an auction at above market price. This may happen if you do not conduct a proper market research on property prices.
• Rejection of housing loans.
• Units that are severely damaged.
• Outstanding utility payments by previous owners.
• Refusal of previous owners to leave the unit, making vacant possession a tough process
READ: What is delivery of Vacant Possession (VP) for residential properties in Malaysia?
Types of auctions for confiscated properties in Malaysia
Auction loan agreement as Loan Agreement Cum Assignment (LACA)
This type of auction is for properties without individual or strata titles. Usually, a bid deposit of 5% is required. The auction is conducted by the bank and is commonly known as a bank house auction. All properties are auctioned-off by the decision of respective banks with the approval of the high court and land office, where the auctions are only conducted by licensed auctioneers. There is transparency in the entire process, from the listing-off to the ability to bid for it at auction. There are no grey areas to question the sale of a property, for a consumer market dictates the sale price of a property at auction.
Non-LACA auctions
This type of auction is conducted by the High Court for properties that have individual or strata titles. The required bid deposit is 10% of the reserve price. 
READ: Buying An Auction Property In Malaysia – What Are The Hidden Costs?
How to buy a property auction house
There are two ways to purchase auction houses.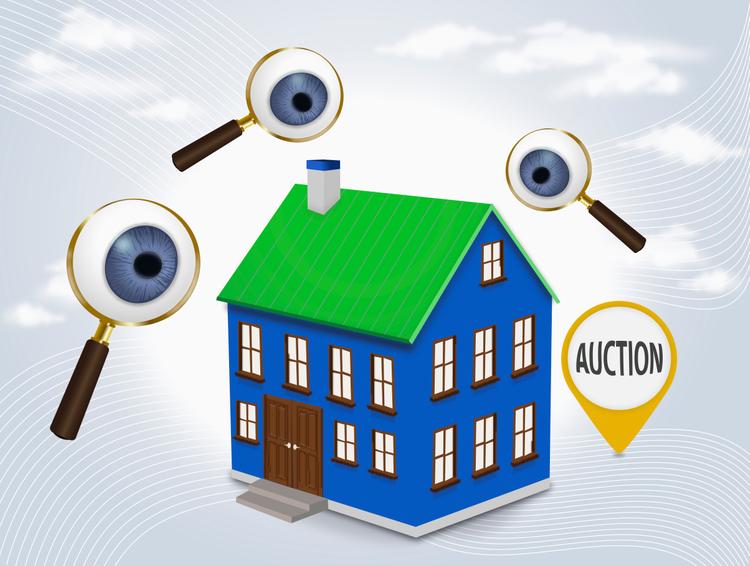 Physical auctions
You need to attend the bid or auction session. You may do the bidding yourself or delegate it to an auction agent.  Looking for easier access to the latest listings of auction homes? Browse our auction property list here for quick and easy access.
Online auctions
Technological convenience means that you can bid for auction homes online! A number of local websites and companies list these properties on a daily basis. By just spending some time on them, you will discover numerous attractive deals up for grabs:
Disclaimer: The list of websites above is only intended as reference. We are not responsible for any dealings with the respective companies/organisations. Readers are advised to do their own research thoroughly before conducting any transactions.
Before the property auction
1. Check on your loan eligibility
This is one of the most important steps in any property purchase to prevent the loss of deposit. Check on your loan eligibility in advance at any nearby banks. Find out how much financing can be approved by the bank.
Why should you check on loan eligibility first? By knowing how much financing can be approved by the bank, you will be able to avoid paying for something you cannot afford.
If you rush and do not check on your loan eligibility in advance, you may lose your deposit. Even if you win the auction, if the loan is not approved your deposit will not be refunded!
2. Comprehensive research on location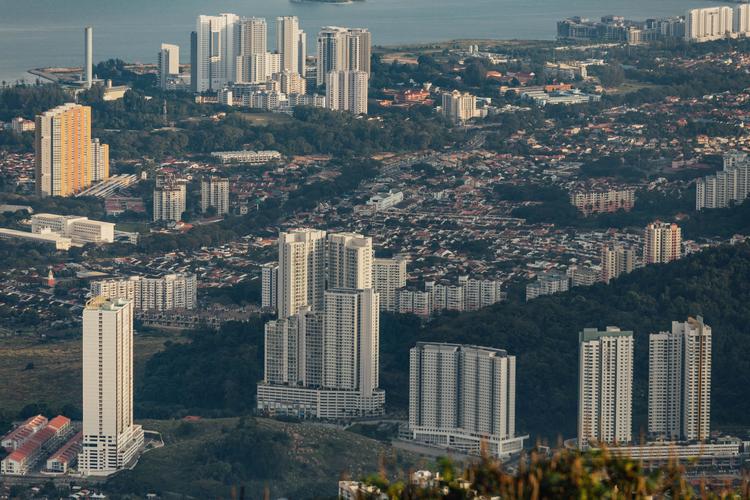 Conduct thorough research on the location of the house that you would like to bid for. Regardless of whether the unit is for your own residence or investment purposes, you should do research on facilities and amenities within the area.
Among the important factors that require research are location, facilities, public transport as well as safety. Based on this research, you may make a comparison with your own objectives of owning the auction property.
For example, if you want this property auction house to be close to your work, location and safety could be decisive factors. On the other hand, you may want to rent this unit to students. In this case, transport facilities such as LRT and MRT, as well as proximity to education institutions could be major factors in your consideration.
Some popular auction listings on iProperty.commy include Arte, Denai Alam, M City, BSP Skypark, Taman Melawati, Karisma @ Eco Majestic and Alam Impian.
3. Check on market prices
To ensure that you do not exceed your budget or make a bad purchase, study the market prices of the house you want to purchase. You can use brickz.my which is the only property portal in Malaysia that provides the latest information on sales value for subsale properties. Be careful in your calculations. Set the maximum price for your bid so that your transaction is worth it.
There's no point in winning the auction at above market prices. In the long run, the transaction could be a losing proposition.
4. Site visit
For reference on properties that you plan to purchase, get a copy of the Proclamation of Sale (POS) and Condition of Sale (COS). Both documents will contain details of declaration and condition of the property that is being auctioned.
You can actually request to physically view the property beforehand if there is an existing tenant (with a tenancy agreement) occupying the premises. Many property investors or purchasers forgo this step as they expect owners/ tenants to refuse. Try your luck anyway – some owners welcome the chance of obtaining a higher bidding price and some tenants would want to continue renting from the new owner.
For further examination of the auctioned unit:
View the surrounding areas of the unit.

View surrounding units.

Check outstanding maintenance and utility bills.
MORE: Latest stamp duty charges, RPGT, legal fees & 4 other costs to consider before buying a house
5. Set aside deposit and extra cash
You need to bring the following compulsory items on auction day:
Copy of identity card.

10% deposit based on the price of the auction house. You may pay via bank draft or banker's cheque at selected banks (refer to POS).

Additional funds in case the 10% deposit is insufficient for registration.
Other additional documents may also be required. Make sure that these documents are complete.
During the auction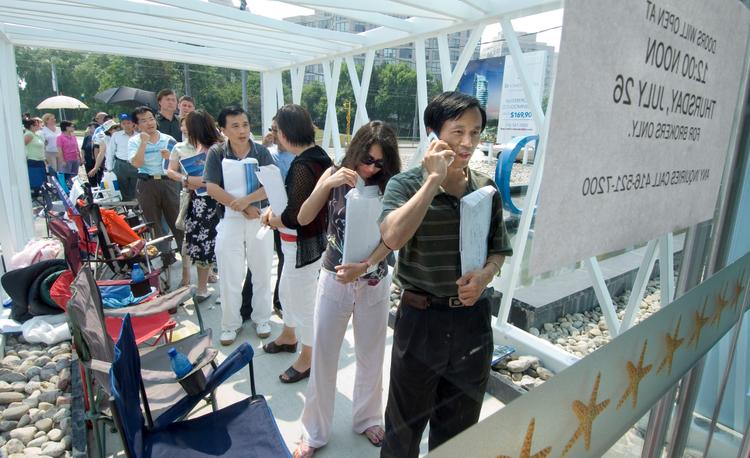 1. Arrive early on auction day
Arrive early to ensure a smooth auction. If you are late, you may miss the bid and lose the opportunity of a lifetime. If you arrive early, this will facilitate the submission of bids and registration documents. This will also keep you calm.
To ensure that the bid goes without a hitch, prepare the required documents before stepping into the auction hall.
2. Get a bid card from auction staff
The bid card will be used during the auction. Only individuals with a bid card will be allowed into the auction.
Raise the card if you want to bid for a unit. Units will be sold to the highest bidder. The highest bid will be called out 3 times before the auction gavel is knocked down.
Post-auction
If you win the auction:
Sign the COS form and pay the difference if the auction price increases.

You will be given 90-120 days to settle the remaining 90% of the house price. Refer to the auction POS.

Apply for home financing from a bank immediately.
Don't worry if you lose the auction. Your deposit will be refunded. You can try your luck with another auction unit.
Buying a property auction house can be an emotionally and financially rewarding experience. Most importantly, make sure that you have firm knowledge before entering this market. Hopefully, this article will help with your purchase. We wish you all the best!
If you enjoyed this guide, read this next: Housing loan: How to apply as a first-time homebuyer in Malaysia
POPULAR READS:
🏘️ Is it better to rent or to buy a house in Malaysia?
💰 The major costs involved when buying a house in Malaysia.
🤑 Flipping a house for profit in Malaysia: How to do it?
Disclaimer: The information is provided for general information only. iProperty.com Malaysia Sdn Bhd makes no representations or warranties in relation to the information, including but not limited to any representation or warranty as to the fitness for any particular purpose of the information to the fullest extent permitted by law. While every effort has been made to ensure that the information provided in this article is accurate, reliable, and complete as of the time of writing, the information provided in this article should not be relied upon to make any financial, investment, real estate or legal decisions. Additionally, the information should not substitute advice from a trained professional who can take into account your personal facts and circumstances, and we accept no liability if you use the information to form decisions.