Housing and Local Government (KPKT) Minister Zuraida Kamaruddin recently announced a law to tackle racial discrimination in the rental market will be tabled in Parliament in early 2021. It will be part of the new Residential Tenancy Act (RTA), which will include other laws to protect both tenants and owners. In this article, we discuss potential pitfalls and several factors KPKT should consider in drafting the RTA.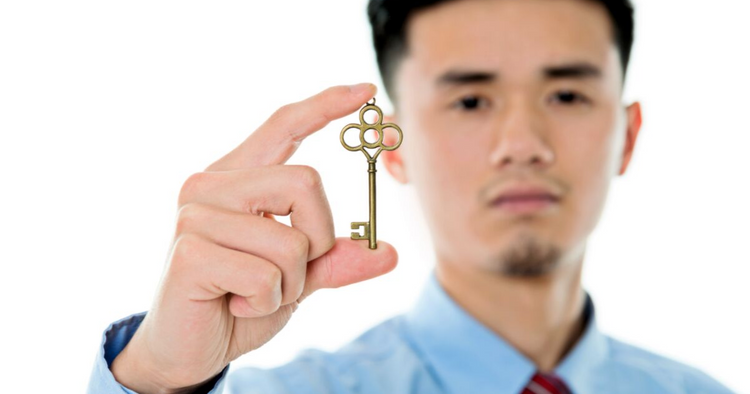 HBA is cognisant of an attempt by Housing and Local Government (KPKT) Minister Zuraida Kamaruddin to table a law to regulate matters between landlords and tenants via the Residential Tenancy Act (RTA) which will have a special focus on curbing 'racist' practices by certain landlords. Nevertheless, we believe the new law could open a new can of worms. Here, we list our concerns:
Will the new law be able to address racial preference?
The relationship between a landlord and tenant is at its heart purely contractual. It should not be violated by terms and conditions that are detrimental to either party that is imposed by a third party, including the RTA and KPKT. Renting a house, a condominium unit or any form of accommodation is markedly different from purchasing a house from a property developer or an individual owner.
First of all, what is Racial Discrimination in the rental property market?
Direct racial discrimination takes place if someone treats you less favourably than they would another person because of your race. For example, a landlord or Housing Council only rents accommodation to a specific person or ethnicity. Meanwhile, indirect racial discrimination is when a Landlord or a Council introduces a rule or policy that discriminates against people from a particular racial group without being able to show that the rule or policy is justified.
How will the RTA define racism and manage aggrieved landlords?
Regardless of the duration of the tenancy, whether short or long term, the legal ownership sits with the landlord. Any damage to the house or any criminal activity conducted by the tenant such as running a drug operation or a brothel will bring serious repercussions to the landlord.
Should the RTA include terms which restrict the landlord's rights to reject a potential tenant or evict an existing tenant who is carrying out criminal activities under the banner of 'non-discrimination', is the Housing Ministry ready to be legally responsible to the affected landlord?
The reason we are asking is there have been instances of criminal activities carried out by tenants of local properties. Such activities are carried out by both local and foreign tenants and usually only become apparent after the tenants have secured the premises for rent. If a local landlord finds out that his foreign tenant is running a brothel in the rented house and evicts such tenant, would this landlord be considered 'racist'? How does the Ministry intend to determine such a subjective matter?
This is a case of the landlord's words against the tenant's. The landlord as the legal owner of the house has every legal and human right to rent out his/her property to whomever he/she deems fit.
Does the Housing Ministry have the manpower to enforce compliance?
In considering this new law, the following must be thought through:
How does the Ministry plan to determine whether a potential tenant is rejected based on skin colour?
Will the Ministry only rely on complaints by disgruntled potential tenants?
Will the Minister and those under her charge accompany potential tenants to meet potential landlords to ensure that the landlords do not practice discrimination?
Will the Ministry compensate landlords who are forced to rent to a tenant against their better judgments simply to avoid being charged a racist under the RTA if the tenants default in monthly rent payments, absconds with the landlords' furniture or fixtures, refuse entry to the landlords with no good reason although the landlords have the legal right to evict, or carry out illegal activities in the house?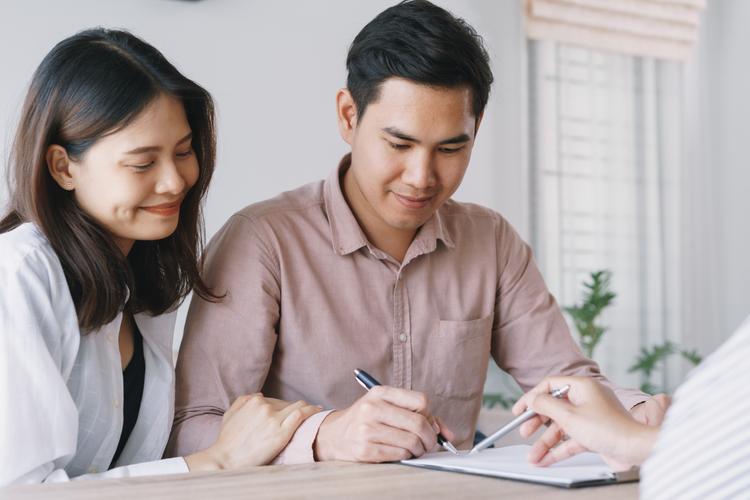 In recent years, housing loan providers have inserted a clause in housing loan agreements stipulating that the borrower shall not use the house for illegal or criminal activities. A landlord who carefully screens a tenant is abiding by this term in the loan agreement. Would the Ministry deem such a landlord 'racist' when the landlord is only acting to ensure his/her property is rented to responsible tenants and not criminals?
READ: Everything you should know about landlord rights and obligations in Malaysia
Is it not fair to balance tenants' needs with landlords'  financial aspiration?
Landlords are a practical lot. Most rent out their homes to earn a living. There are also those who rely on the rental income to service their housing loans. Landlords therefore pick tenants who can best support their financial aspirations. Landlords, at least private landlords, are not running a charity for the homeless. Their choice of tenants is for the most part based economic viability after profiling potential tenants.
Also, no landlord would want to incur additional expenses to fix a damaged property as the current rent deposit of two months and utility deposit of half a month are inadequate in most cases. Therefore, most landlords would then screen potential tenants to ensure that the house is rented to responsible and trustworthy persons.
Most landlords would refuse to rent out their houses to be turned into a workers' hostel if there is a possibility of the house being devalued in the long run. This is especially true in stratified properties, where poor choice of tenants could devalue the property by turning it into a crime-infested urban slum area. A devalued property is not a viable asset for landlords.
The Ministry, too, would not want to turn any residential area into an urban slum where crime is rampant. Tenants want peace of mind that comes with a quiet rental house. Landlords in turn want peace of mind that comes with regular rental income from a property that is relatively intact for future rental or sale. Where then is the element of racial discrimination?
Is the Residential Tenancy Act addressing the right problem for low-cost housing?
The KPKT Minister mentioned that the RTA would address racist practices, especially at low-cost housings. The question is whether low-cost houses should be rented out in the first place. Low-cost houses are built for owner occupancy, not for rental. The people entitled to purchase low-cost houses are those from within a certain low-income bracket.
If a low-cost house is being rented, it means the owner has another house to live in, is not from a low-income group and therefore, not eligible to purchase it in the first place. It means there is systemic failure in ensuring only eligible low-income earners can purchase low-cost houses. The authorities should instead look into ensuring sale of low-cost houses is only to low-income earners and only for own occupancy.
If low-cost housing schemes are managed by the state or local authority as the landlord, we do not foresee any discrimination problem as the criterion for tenancy will be income eligibility. The RTA could then be targeted only for low-income tenants and social landlords, not private landlords.
What legislation should KPKT consider instead?
Most people would look at renting until they can afford to buy a house. Rather than impose unreasonable terms that restrict a landlord's legal and human rights to deal with his property as he/she saw fit, the RTA should strengthen the rights and remedies for landlords such as an additional two or three months security deposit on top of the currently practiced two and a half month rental deposit to preempt unpaid rent as well as a right to evict errant or criminal tenants. Stronger rights and remedies should also be made available to tenants, for example by making it a landlord's duty to upkeep the property and repair leaks and wiring issues. Finally, the KPKT should look into a tribunal to address grievances by landlords and tenants alike.
Last but not least, if there is indeed seriousness in proceeding with the RTA, we suggest creating a system to identify and monitor errant landlords and wayward tenants and making such information available to other landlords and potential tenants. Have a rating system to assist landlords and tenants in their decision making prior to striking a tenancy agreement. The question is, is the Ministry capable of undertaking these additional tasks?
Proposal to include standardised terms & conditions in Tenancy Agreements and a Residential Tenancy Tribunal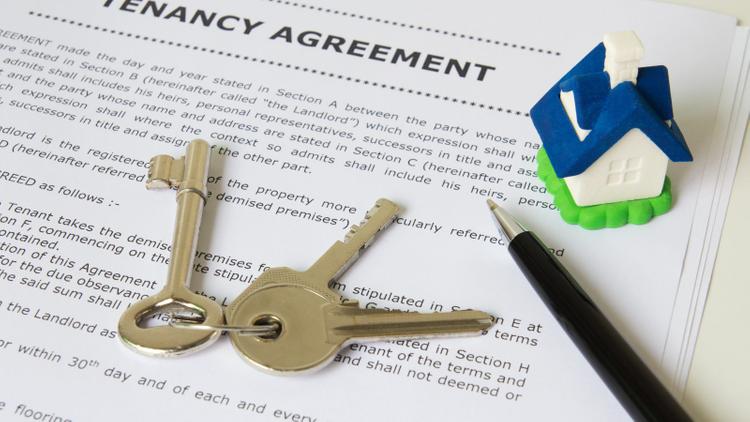 For years, the practice has been to enter into a tenancy agreement that lays down the rights, obligations and remedies of the landlord and the tenant. This agreement covers the basics such as length of tenancy, rent, security deposit, termination, tenant's right to peaceful living and landlord's right to be compensated for any damages to the house.
HBA would suggest that the RTA incorporate existing tenancy terms that are already in use with additions to ensure a better balance and safeguard of the rights, duties and remedies of landlords and tenants.
Prudent landlords and tenants would ensure that a tenancy agreement is expressed in writing rather than just a handshake. However, no agreement, whether written or verbal, is perfect. There are bound to be disputes between the two parties. Under normal circumstances, the terms of a tenancy agreement will include recourse or remedy but there could be instances where a tenancy agreement lacks this recourse or the parties refuse to abide by the terms of the agreement.
Therefore, HBA is supportive of the RTA if it enhances recourse for both landlords and tenant by way of the setting up of a Residential Tenancy Tribunal to settle disputes, as going to court will be more expensive.
READ: What are the terms that should be in a Tenancy Agreement for a rental property?
What other housing issues should the Ministry focus on?
We at HBA urge the Minister to address the real issues affecting housing in this country especially in urban areas, namely:
1) Expensive houses. Even the so-called affordable houses are expensive. The Ministry is aware of this but actions have been slow, if any;
2) Construction cost that is levied heavily on house buyers instead of developers. We at HBA urge the Minister to make the build-then-sell (BTS) 10:90 model compulsory at least for the affordable homes segment. We propose a 'phase-in' period starting 2021;
3) Another major problem is abandoned projects. According to the Minister's recent Parliamentary statement, there have been 281 private licensed housing developments certified as abandoned projects from 2009 to June 30, 2020. This is equivalent to 73,959 housing units which in turn affect 48,810 house buyers; and
4) What about those 175 unlicensed housing developers littering Malaysia?
Shouldn't the Minister be focusing on these problems that are afflicting housing in Malaysia?
This article is written by a Legal Advisor and volunteer (of Malay ethnicity) with the National House Buyers Association (HBA), a non-governmental, non-political and not-for-profit organisation manned purely by volunteers.
If you enjoyed this guide, read this next: Is it better to rent or buy a house in Malaysia?
Disclaimer: The information is provided for general information only. iProperty.com Malaysia Sdn Bhd makes no representations or warranties in relation to the information, including but not limited to any representation or warranty as to the fitness for any particular purpose of the information to the fullest extent permitted by law. While every effort has been made to ensure that the information provided in this article is accurate, reliable, and complete as of the time of writing, the information provided in this article should not be relied upon to make any financial, investment, real estate or legal decisions. Additionally, the information should not substitute advice from a trained professional who can take into account your personal facts and circumstances, and we accept no liability if you use the information to form decisions.