*This article was updated on 8 November.
The property overhang situation in Malaysia isn't getting any better. Apparently, unsold Bumiputera properties is a major contributor to the overhang situation, which begs the question – What can we do to improve the current situation? We also look at the development potential of Malay Reserve Land and Waqf land.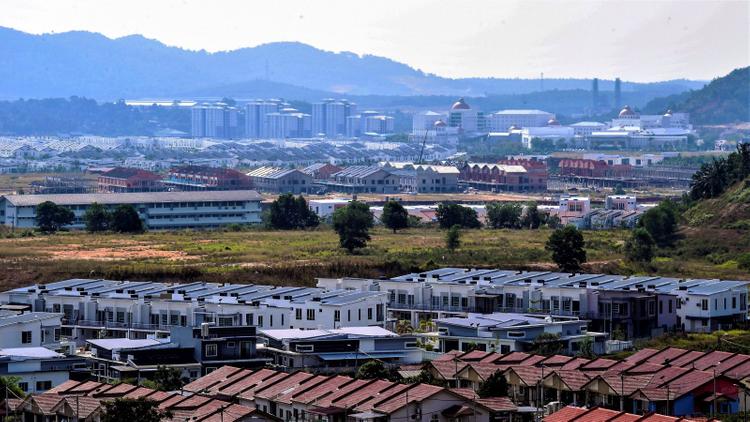 Online media platforms were recently agog with the property market sharings presented by National Property Information Centre (NAPIC) – The dire unsold property figures continue to climb rapidly in H1 2020. As shown by NAPICS H1 2020 Property Market Status Report, the number of unsold residential properties rose by 3.25% in volume and 6.4% in value to 31,661 units worth RM20.03 billion.
The same report stated that Johor retained the highest number and value of residential overhang in the country with 6,166 units worth RM4.74 billion (19.5% and 23.7% respectively of Malaysia's total). The overhang in the serviced apartment subsector continued to rise as well – It forms the bulk of commercial property overhang, recording a total of 21,683 units valued at RM18.64 billion, up by 26.5% in volume and 24% in value against H2 2019!
According to the President of Malaysia's Real Estate & Housing Developers' Association (REHDA),  many completed housing stock in certain states were unsold because the state governments do not want to release the Bumiputera lots.
The unreleased Bumiputera lots contribute to roughly 40% – 50% of the country's property overhang numbers. Many completed houses in certain states were unsold because the state governments do not want to release the Bumiputera lots,"
-REHDA President Datuk Soam Heng Choon at the Home Ownership Campaign—Malaysia Property Expo Press conference in October 2020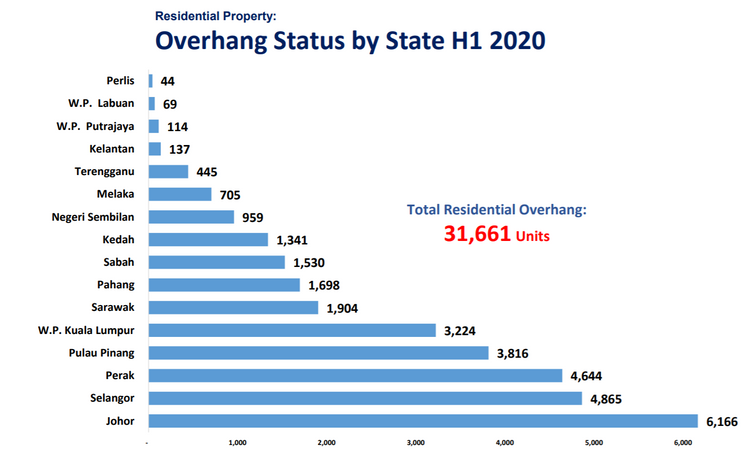 What is a Bumi lot?
 A Bumi Lot is open for sale or lease only to Bumiputeras, namely Malays, Sabahans, Sarawakians and non-Malay Muslims. This property type is present in every new property development –  Under the New Economic Policy (NEP), property developers are required to reserve a certain number of units of the project at a minimum of 30% for only Bumiputera buyers to purchase. This Bumiputera quota differs from State to State and ranges between 30% to 50%.
SEE WHAT OTHERS ARE READING:
🏘️ What caused Malaysia's residential property overhang. Will it get better?
💰 [COMPARED] Returns between investing in residential properties and stock exchange.
Other states should follow Perak's proactive measures for timely release of Bumi lots
In that vein, the National House Buyers Association (HBA) believes the move by the Perak State government to allow for the faster release of Bumiputera lots is a step in the right direction and will ultimately benefit all in the long run.
Effective 1.4.2019, the Perak State government allowed housing developers to apply for properties under the Bumiputera quota to be released to other buyers if the properties were unsold by the Perak Housing & Property Board after six months.
It was reported that 50% of the Bumiputera quota in Perak can be released to other non-Bumiputera buyers with these conditions:
The physical construction has achieved 30%
That 60% of the non-Bumi lots have been sold.
The remaining half can be released with the following conditions:
After physical construction has reached 80%
That 90% of the non-Bumi lots have been sold
The 'Dasar Kerajaan Perak' (Perak government policy) vis-à-vis Bumiputera release mechanism is still subsisting. Obviously, housing developers who sell Bumiputera lots to non-Bumiputera buyers without the state's prior approval would be subjected to fines or double the levy payment. Such proactive initiatives should be emulated by other states in Peninsular Malaysia. With this step, developers will be able to reduce 'holding costs' and thus bring down house prices provided they do not conveniently 'up their profit margin'.
READ: Freehold vs leasehold and Bumi Lot: Which land title is better?
Why unsold Bumi property lots is damaging to developers?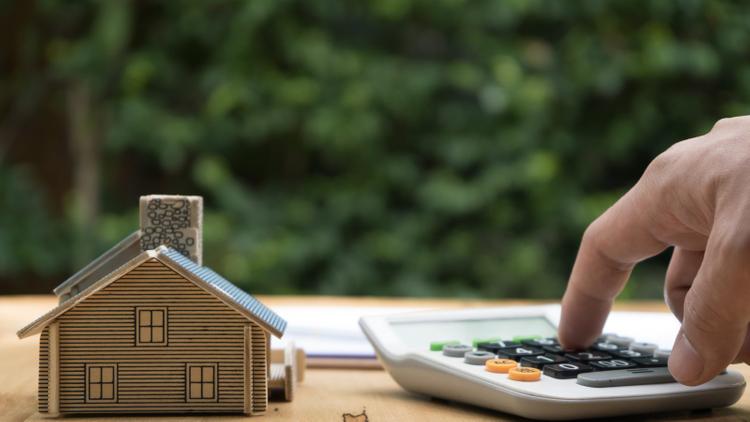 There are many costs incurred in building a house that common buyers can relate to such as the costs of the land and the construction including labour and building materials. However, an important cost factor that many people may overlook is time — the longer the housing developer or the building contractor takes to finish building a project or to sell off their properties, the higher the cost incurred.
On top of the 30%-50% Bumiputera housing lots reserved for Bumi buyers in each state in Malaysia, these Bumiputera lots are to be offered at a discount ranging from 5% to 15%. For housing developers, it would be quite mind-boggling to understand and meet the various States' policies with regards to this issue. They are after all, not charitable organisations and any additional cost incurred by developers will be passed on to buyers.
What happens if the developer is unable to find sufficient Bumi buyers for the Bumiputera lots? What if the State Housing Board is unable to find qualified Bumiputera buyers? The longer it takes to sell the Bumiputera lots, the higher the cost for developers as their capital is locked down in those unsold units. The holding cost will eventually be transferred to future home buyers via the property selling price. Most developers will factor in their budget the anticipated 'holding cost' for a period of three years since the current mechanism dictates so.
Developers have been lamenting for years that the release mechanism of Bumiputera lots is not transparent, not consistent, and differs from State to State. HBA had previously called for more transparent and consistent policies for the automatic release of Bumiputera lots and the move by the Perak State government is indeed a step in the right direction. Such policies that will benefit the rakyat and bring down developer's compliance cost must be heralded.
MORE: How rising Compliance Cost is impacting Housing Affordability in Malaysia
Malay reserve land: Enormous potential for property development
'Tanah Rezab Melayu' or Malay Reserve Lands (MRLs) are different compared to Bumi lots. MRLs are lands which can only be owned and held by Malay ethnic owners. Compared to Bumiputera quotas, MRLs are virtually impossible to be legally 'released' to non-Malays. Furthermore, there are several other characteristics that distinguish MRLs from Bumi lots.
The following are the features of Malay Reserve Land:
All property built on the MRLs are to be exclusively sold to Malays only
Malay owners are not allowed to rent out properties built on MRLs or the lands to non-Malays
All businesses that operate on MRLs must be owned by Malays.
There is great potential in the development of these MRLs especially reserve land located in urban and suburban areas. It is the product that is developed on the land that will ultimately determine the economic value of the land. The reasons Malay Reserve Land lagged behind in development was the failure of their owners to view these lands as a strategic economic asset.
Why don't they see its potential and let it remain idle?
The government has to look into this as part of its agenda to uplift the economic development of the Malays. Looking at the huge potential of Malay Reserve Land much more has to be done to make the property development sector more popular among the Malays. Once developed into housing schemes, they can be utilised exclusively for the Malays' wellbeing and shelter for their families.
Recently there have been quite a few housing projects built on MRLs being marketed and sold exclusively for the Malays. You can find these new property launches through Facebook like the recent one at Kota Kemuning @ Shah Alam – freehold 2-storey terrace houses at RM498,000. There are various other advertisements across property portals for launches in locations such as Desa Sri Hartamas, Segambut, Taman Melawati, Sungei Long, Taman Pelangi, Sentul and a host of many others.
A more concentrated effort in developing and marketing Malay Reserve land is of utmost importance – It could play a part in mitigating the homeownership issue among the younger generation.
UPDATE: It is promising to note that the government made the following announcement during the tabling of Budget 2021 – RM750 million will be allocated to Pelaburan Hartanah Berhad (PHB) to increase the value of Bumiputra reserve land (Malay Reserve land) through property development. We eagerly await further details on how PHB plan to utilise these monies to the best advantage of the Bumiputera folk.
Why aren't we developing Waqf lands as well?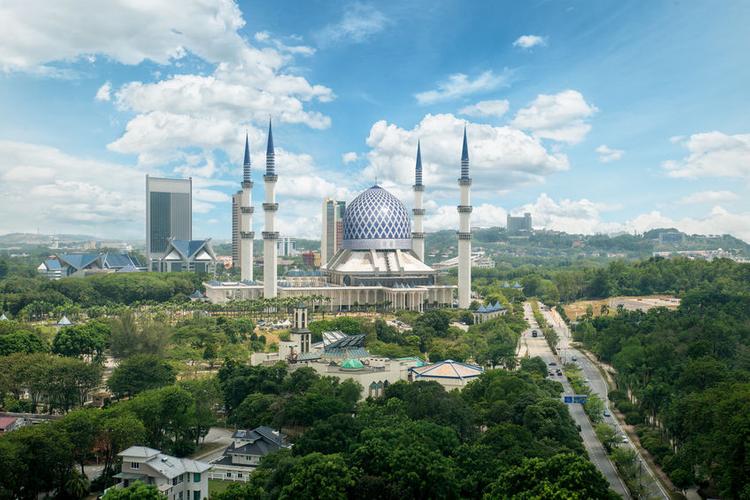 WAQF land or land endowments made by Muslims has vast potential for development as not enough people have thought about doing this. In Malaysia, more than 88% of waqf land, amounting to about 30,000 hectares, is left underutilised or idle! If the potential of the waqf land is unlocked, it can help improve the socio-economic status of some Muslims, both owners who will get development profits and buyers who can get a discounted price for the property.
It will achieve our government aspiration to provide affordable housing for all who are deserving. It was reported in 2017 that there were more than 10,120 hectares of waqf land in the country that can be developed into commercial and residential projects. We suggest that the relevant authorities help unlock the value since there is a high demand for homes within certain urban areas. Some of the waqf lands are in high-value areas, facilitating profitable development.
Most of the residential property overhang in Malaysia was due to a lack of emphasis on market studies related to less strategic locations and it is timely to undertake the development of waqf lands. Priority must be given to the formulation of a Waqf Land Act. Our aspiration is for a house currently costing RM400,000 be 'sold' or rather 'let on long lease' for half the price in a waqf land scheme.
After all, isn't it just the construction price and compliance costs that one has to bear? Of course, this is a subject for another discussion.
Conclusion
HBA humbly propose, vis-a-vis the Bumiputera quota (and please bear in mind that this is not exclusively for the Malays but also covers the other ethnicities which falls under the category of 'Bumiputera') for the State and Federal authorities through the National Land Council to device a standardised and transparent system for unlocking the Bumiputera quota for overhang properties in the footsteps of the Perak state government. Perhaps, they could initiate a working group committee to study the 'nuts and bolts' for such objective calling in the expertise from the authorities, academia, civil society, REHDA and all other stakeholders.
If you enjoyed this guide, read this next: What is delivery of Vacant Possession (VP) for residential properties in Malaysia?
TOP ARTICLES JUST FOR YOU: 
🏘️ Here's how you can buy a house in 2020 and save money.  
🛡️ How the Malaysian law protects home buyers.

 Not many people are aware about this new building inspection guidelines. 
Disclaimer: The information is provided for general information only. iProperty.com Malaysia Sdn Bhd makes no representations or warranties in relation to the information, including but not limited to any representation or warranty as to the fitness for any particular purpose of the information to the fullest extent permitted by law. While every effort has been made to ensure that the information provided in this article is accurate, reliable, and complete as of the time of writing, the information provided in this article should not be relied upon to make any financial, investment, real estate or legal decisions. Additionally, the information should not substitute advice from a trained professional who can take into account your personal facts and circumstances, and we accept no liability if you use the information to form decisions.