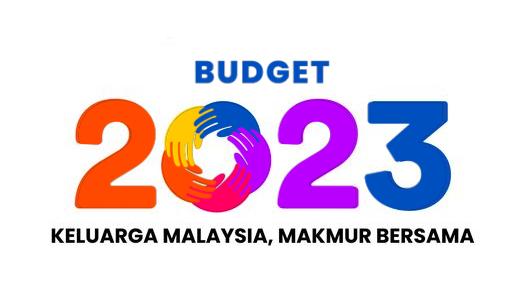 The Supply (Budget) Bill 2023 was tabled by Finance Minister Tengku Datuk Seri Zafrul Tengku Abdul Aziz at 4 pm on Oct 7, and this is the last federal budget before the 15th Malaysian general election. Budget 2023 is themed "Strengthening Recovery, Facilitating Reforms Towards Sustainable Socio-Economic Resilience of Keluarga Malaysia".
The three priority areas of Budget 2023 are as follows:
Reinforcing the momentum of economic recovery by ensuring it is not just recovery in GDP terms but also a job and income recovery for Malaysians and businesses.
Strengthening economic resilience against future shocks through reforms towards better social protection, especially for the vulnerable segments of society, a stronger public health system, a more sustainable fiscal position to provide buffers against future shocks and undertaking more targeted forms of subsidies and assistance.
Implementing comprehensive reforms in the economic and social aspects for businesses, priority sectors and the nation to emerge more competitive globally while advancing its sustainable development agenda.
Budget 2023 objectives
Responsive
Responsible
Reformist
Budget 2023 allocations
The government will allocate RM372.3 billion for Budget 2023, lower than Budget 2022's allocation of RM385.3 billion.
Of the allocation for Budget 2023, about RM272.3 billion has been allocated for operational expenditure and RM95 billion for development.
Economic Growth And Fiscal Targets
The government revised its 2022 gross domestic product (GDP) growth forecast upward to 6.5% to 7%, from a previous range of 5.3% to 6.3%, but expected growth to slow to the range of 4% to 5% in 2023.
The fiscal deficit for 2023 is forecasted at 5.5% of GDP vs 5.8% in 2022
Budget 2023 Highlights
These are the list of incentives under Budget 2023:
Housing
The stamp duty discount on the instruments of transfer and loan agreements for residential property worth between RM500,000 and RM1 million will be increased from 50% to 75% until end-2023.
Stamp duty will be set at RM10 for properties transferred between family members.
RM367 million has been allocated to build People's Housing Projects (PPRs) in urban areas, including new projects in Marang, Terengganu, and Arau, Perlis, which is set to benefit 12,400 people.
Some 4,250 housing units worth RM358 million will be built under the Rumah Mesra Rakyat programme.
RM3 billion has been set aside for Housing Credit Guarantee Scheme (HCGS or Skim Jaminan Kredit Perumahan, SJKP).
READ: SJKP: Cara memohon Skim Jaminan Kredit Perumahan dan syarat kelayakan
Cash aid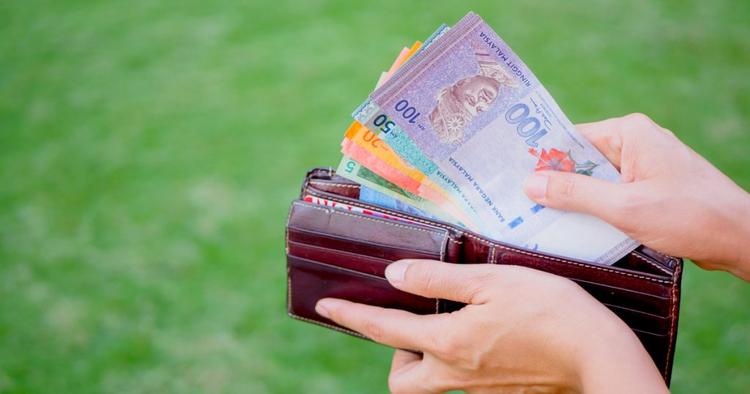 Bantuan Keluarga Malaysia (BKM) aid: Up to RM2,500 aid for households with five or more children and earning less than RM2,500 per month; RM3,000 aid for single parents; and up to RM1250 BKM aid for singles.
M40 ePemula Initiative: eWallet credit worth RM100 for the M40 income group with an annual income below RM100,000, benefiting eight million individuals.
Those aged between 18 and 20 and full-time students above 21 years old will receive RM200 eWallet credit allocation via the ePemula initiative.
One-off RM500 incentive for female Bantuan Keluarga Malaysia (BKM) recipients who give birth in 2023.
RM10 million in e-hailing vouchers for the disabled.
Tax
Personal income tax will be reduced by 2%:
– For those with taxable income of between RM50,001 and RM70,000, the personal income tax rate will be lowered from 13% to 11%
– For those with taxable income between RM70,001 and RM100,000, the personal income tax rate will be lowered from 21% to 19%
Those in RM250,000 to RM400,000 income tax range together with the RM400,000 to RM600,000 range will be subject to a 25% tax rate.
Tax exemptions of up to RM3,000 for kindergarten and daycare fees.
Infrastructure And Public Transport
RM16.5 billion out of the RM95 billion allocated for development expenditure in the Budget 2023 has been provided for the transport sector through major infrastructure projects, especially the Pan Borneo Highway, the Gemas-Johor Bahru Electrified Double Track project, East Coast Rail Link (ECRL), RTS Link and Central Spine Road.
The government is committed to completing the Kuala Lumpur rail network with a 50.8km-long line under the MRT3 Circle Line project. MRT3 Phase 1 is expected to complete in 2028 while Phase 2 in 2030. This project involves a cost of RM50.2 billion with a projected expenditure of RM3.3 billion ringgit in 2023.
Phase 2 of the Mass Rapid Transit (MRT) 2 project involving the Kampung Batu station to Putrajaya Sentral is almost complete and is expected to start operating in January 2023 for the benefit of the people of the Klang Valley.
RM11.4 billion for maintenance and repair of existing government buildings.
The Pan Borneo Highway project in Sarawak is expected to be fully completed soon, while the highway project in Sabah will be completed by 2024.
RM20 million to develop a drag race circuit
RM16.5 billion for major transport infrastructure projects.
RM472 million to improve rural electric infrastructure.
RM2.55 billion for Sabah and Sarawak.
RM1.5 billion to improve transport infrastructure in Sabah and Sarawak.
RM150 million for the maintenance and repairs of educational facilities under Jakim.
RM500 million on G1-G4 infrastructure projects.
RM3.7 billion for small and medium projects across the nation.
READ: Residential projects close to MRT Putrajaya Line Phase 1
Flood mitigation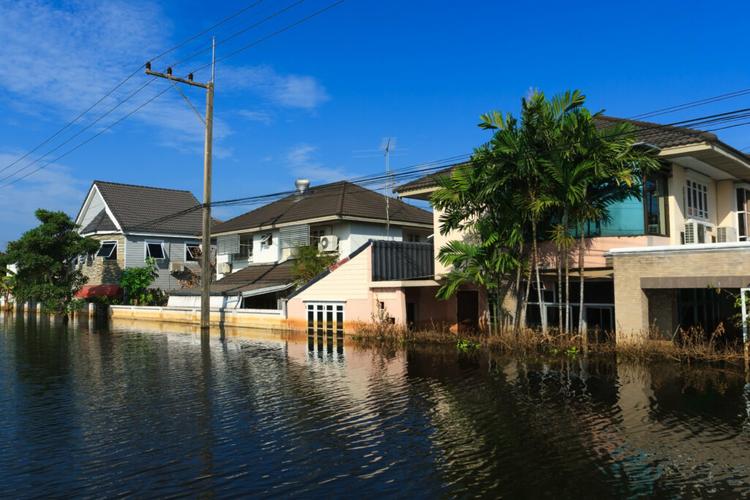 Federal Territories
RM100 million will be allocated for the Jualan Murah Keluarga Malaysia programme, where groceries and daily necessities will be sold at 20% cheaper compared to the normal retail price in 600 DUN and 13 Federal Territories Parliament constituencies.
RM10 million was allocated to Think City for the Kuala Lumpur rejuvenation initiative to transform Kuala Lumpur into a creative and cultural hub.
Job Opportunities
Social Security Organization (SOCSO) will provide incentives for employers to hire jobless youths.
The government will bear the costs of e-hailing, taxi, and motorcycle licenses for youths.
The government has allocated RM305mil for youths under BSN and Mara to take loans of up to RM50,000 to start businesses. Over 10,000 youth are expected to benefit.
RM50 million for the young trader scheme under Bank Simpanan Nasional (BSN).
SOCSO to provide incentives for employers to hire the disabled, Orang Asli, ex-convicts and women returning to work. The incentive worth to RM750 a month will be given for three months per employee. It will involve RM150 million and is expected to benefit 70,000 job-seekers.
The MyStep programme will provide 50,000 jobs including 15,000 in the public sector and 35,000 in government-linked companies (GLCs).
RM750 million to upskill 800,000 workers.
The limit for voluntary EPF contributions will be raised from RM60,000 to RM100,000 a year.
RM30 million will be spent to improve EPF's i-Saraan programme which will benefit 100,000 people.
RM120 million for the Kasih Suri Keluarga Malaysia programme, benefiting 200,000 housewives.
Women
Income tax exemptions for five years (from 2023 to 2028) for women who return to the workforce after taking a "career break".
RM235 million funds to help women build, upgrade and market their businesses.
Breast and Cervical Cancer – RM11 million for subsidies for screening (mammogram/pap smears).
Securities Commission Malaysia to offer training programmes to increase the number of women on boards/leadership.
Family
RM188 million has been allocated to increase early childhood education programmes for children. 10 more Taska under Kemas will be built. This will also help mothers get back into the workforce. Allowances for Taska staff will also be upped.
Food Security
A total of RM55 billion has been allocated for government subsidies, aids and incentives.
RM200 million has been allocated to subsidise logistics costs for the distribution of essential goods.
The Malaysian government will hold Keluarga Malaysia sales offering essential items at more affordable prices.
Education And Higher Education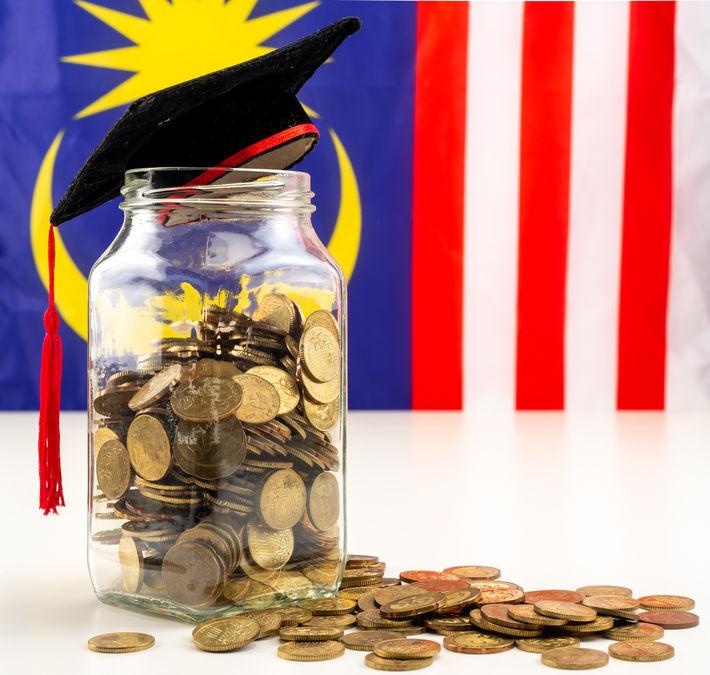 Ministry of Education receives the biggest allocation of RM55.6 billion, the biggest allocation in the budget for a ministry.
RM825 million for aid for students. All students will receive RM150 in education aid regardless of their parent's incomes.
RM2.3 billion to ensure students have a conducive and safe learning environment.
RM777 million for supplementary food programme (RMT), benefiting 800,000 students and 7,300 canteen operators.
RM1.2 billion allocations to upgrade dilapidated school buildings and infrastructure, especially in Sabah and Sarawak.
Ministry of Higher Education gets RM15.1 billion, up from RM14.5 billion in 2022.
15% to 20% discounts for PTPTN repayments from 1 November 2023 to 30 April 2023.
RM3.8 billion was allocated for scholarship and education loans; RM6.7 billion was allocated for various TVET initiatives, with RM180 million and 12,000 trainers allocated for the TVET training fund (Program Persijilan Kemahiran Malaysia).
Tourism
RM200 million has been allocated to the tourism sector to promote tourism recovery.
RM90 million allocations to boost tourism and tourism activities including chartered flight services, especially from the Middle East and East Asia.
RM20 million for Malaysia Healthcare Travel Council to promote Malaysia as a premier healthcare travel destination.
RM500 million in tourism financing from Bank Negara Malaysia (BNM).
RM25 million for domestic tourism which includes discounts, vouchers and rebates of up to RM100.
RM10 million to promote eco-tourism.
Transport
The government to continue with the My50 monthly pass that will benefit some 180,000 commuters.
RM209 million has been allocated for air transport subsidies in rural Sabah and Sarawak.
RM180 million has been set aside for city buses (bas henti-henti) to add more routes in Melaka, Kota Kinabalu and Kuching; and replace 18 MARA buses in Kedah.
The government will improve the infrastructure at seven airports in Sabah and Sarawak by building the wheelchair ramp, benefitting 2,300 community members who use a wheelchair with MASwings, the regional airline operating the Rural Air Services in East Malaysia.
RM90 million for JKR Sipitang, Kelantan to replace the 34-year-old ferry between Tak Bai, Narathiwat Province in Thailand and Pengkalan Kubor, Tumpat District, Kelantan for some 30,000 residents in Tumpat. 
Excise duty and sales tax exemption expanded from only individual taxi owners who change ownership or dispose of their taxis to include owners of exclusive taxis and airport taxis.
Read the full speech about Budget 2023 here, or check out our guide to buying, renting, selling, home financing and property investment here!