iProperty.com.my spoke to personal finance YouTuber, Suyin Ong to obtain some advice for our readers who are considering their first home purchase. Here are her top tips to help aspiring home buyers determine if they are financially ready.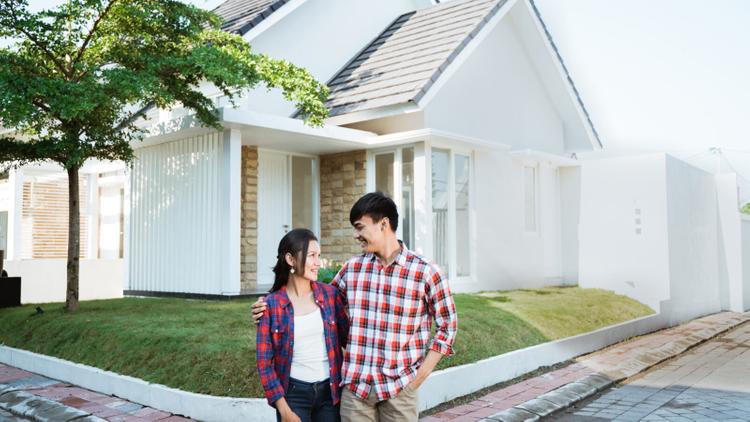 Purchasing a home is not only a lifelong commitment but it is probably one of the biggest decisions you will ever make in your life. This is why having a plan and budgeting for it is crucial. So, what exactly are the foundations to determine if you are financially capable to be a homeowner? 
First off, you should not be caught off-guard by any additional expenses that come with homeownership. This often delays your purchase or causes further trouble down the road. Thus, before you make the jump to apply for a housing loan, here are five things you need to know before buying your first home: 
1. U
tilise
a trusted system for budget planning (like The Bucket System)
Suyin recommends, "It's best to adopt a budget system that works best for you before buying your first home. One of the best there is the Bucket System. Popularised by Scott Pape, the author of The Barefoot Investor, this money management system requires you to divide all your income earned into these three major Buckets: Blow, Grow, and Mojo.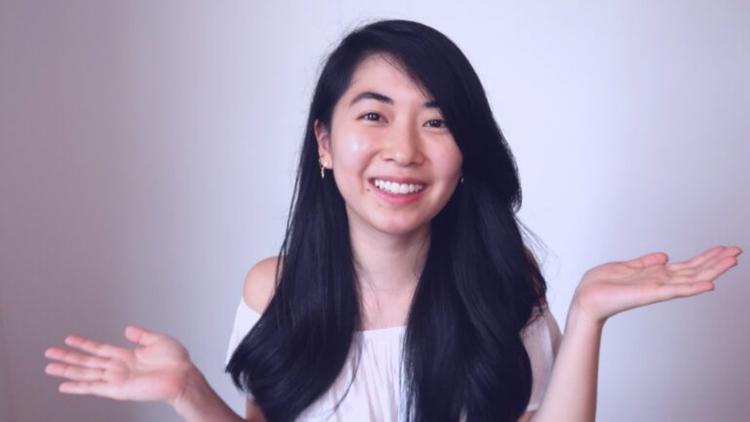 The first bucket, the Blow bucket, is for your daily (monthly) expenses including groceries, bills, debt, rent, insurance, holidays, and big purchases. The second, the Mojo Bucket, is for your emergency fund; this covers the unexpected payments of family health emergencies or funds to tide over periods of unexpected unemployment. Finally, the Grow bucket is for the building of long-term wealth through investments. 
Utilising the bucket system is easy! Simply start by deciding on your saving goals and utilise some bank accounts to help you achieve them (most bank accounts allow you to create financial goals like a 'tabung fund'). The key is to dedicate percentages of your income each month into the respective buckets the moment your salary enters your hands or bank account. 
Though similar to the popular 50/30/20 budgeting rule, the bucket system offers more freedom, where you decide the exact percentage to allocate for each bucket and what the purposes of the buckets are. 
Here's an example: 
Blow:

Daily Expenditure (30%), Splurge (10%), Vacation (10%), Gifts (5%), Home Fund (15%)

Grow:

Investments (20%)

Mojo:

Emergency Fund (10%)
When it comes to an emergency fund (under the Mojo Bucket), most financial experts advise having savings that could cover three to six months of your monthly expenses. The more you save, the more well-equipped you will be to weather sudden emergencies.  
As such, it's important for you to know what those numbers are. Calculate your monthly expenses and set aside at least 10% of your monthly earnings to build up your emergency fund. Keep in mind that owning a home and servicing the mortgage is a huge burden if you suddenly lose your income. If you don't have a target amount yet for your emergency fund, begin with RM1,500 and gradually build your fund by adding to it each month. 
2. Prepar
e for 'closing costs'
When buying your first home, Suyin also says that it is wise to prepare another fund (a separate bucket) for closing costs. Many of us tend to overlook these additional costs when budgeting for a home purchase, it is always a good idea to prepare some extra cash. Closing costs may include, but aren't limited to, stamp duties on the Sale and Purchase Agreements (SPA), the Memorandum of Transfer (MOT) and home loan agreement, the legal fees for the preparation of the SPA, legal fees for the transfer of Strata title, property valuation fees, and mortgage insurance (MRTA/MLTA).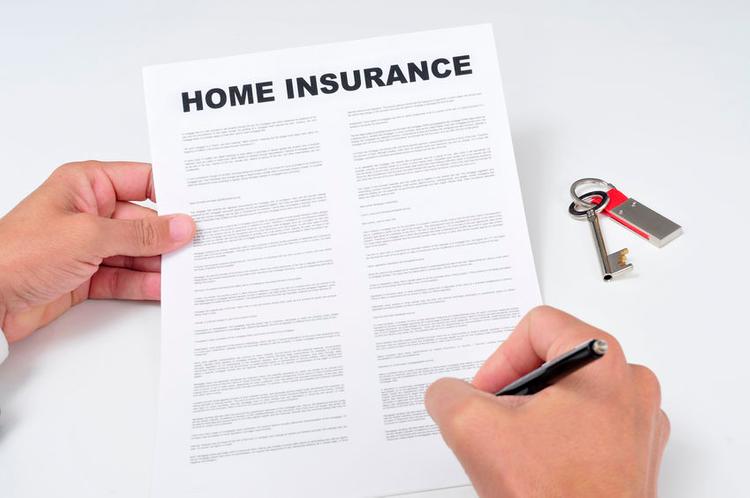 Let's take a closer look at mortgage insurance as it is a vital part of the homeownership experience. In the event of something terrible like your death or total permanent disability (knock on wood!), a mortgage insurance plan will be the one paying off your mortgage instalments. Here is what is commonly available to Malaysian homeowners: 
Mortgage Reducing Term Assurance (MRTA)
MRTA is typically packaged as an option when applying for a home loan at a bank, where the bank is the policy's beneficiary. It helps pay off your outstanding house loan in the case of your death or total permanent disability and its 'reducing term' means your insured coverage will reduce in line with your outstanding loan, reaching zero at the end of the tenure. 
Mortgage Level Term Assurance (MLTA)
Offering repayment for your outstanding home loan and a guaranteed cash value back once the scheme ends, MLTA best resembles the life insurance policies we are familiar with. They help keep your family afloat in the event of your death or total permanent disability and are transferable to other properties, so you can use it to insure new property loans too. 
iProperty Transactions: Get the latest subsale property transaction data for FREE to help you make the best-informed property decisions. No sign-ups required! 
3. Know your creditworthiness
Once your budget system is set up and your emergency fund funded, Suyin states that it's important to determine your creditworthiness. This refers to your eligibility in receiving financial credit from banks. Your creditworthiness is based on your reliability and track record in paying off debt or loans in the past, including your credit card payment history.  
Suppose you have an excellent financial track record, in that case, you will be in favour of many banks as they will be more likely to approve your home loan application. So, make sure you have a healthy credit score, ranging from 650 to 850. You can also check your credit report/score in advance from one of these credit reporting agencies in Malaysia: CTOS, CCRIS, or Experian. Go the extra mile and ask your bankers how much you are eligible to take out as a loan on your current income before you start shopping for your first home. 
4. Calculate your Debt Service Ratio (DSR)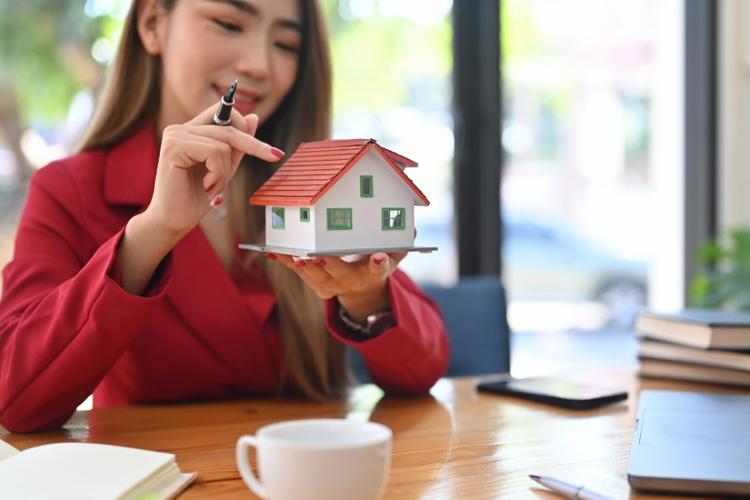 Debt Service Ratio (DSR) is the ratio of your total debt to your household income, so it measures your ability to settle your debt obligations. Your DSR is one of the three main components of your risk profile, so having a good DSR score increases your chances of loan approval. Since different banks have varying DSR thresholds, it's best to do some research first to avoid getting rejected. A loan rejection can set you back 3-6 months before you can apply for another. 
Aside from considering your monthly commitments and ensuring that the mortgage instalment shouldn't exceed 30% of your take-home pay, knowing how to calculate your DSR could come in handy. Start by calculating your net income and then divide it by your total monthly commitments and financial obligations. Finally, multiply the result by 100 to obtain your DSR percentage. Here's the formula: 
DSR = Debt/Net Income x 100 
Most banks in Malaysia accept a maximum DSR of around 65-70%, so make sure you calculate your DSR before you make a loan application. Alternatively, you may also use iProperty's tool called LoanCare. The tool is tailored to help you determine your home loan eligibility and compare them with up to 17 banks in Malaysia. 
5. Be aware of the additional costs of homeownership (there is always more!)
When it comes to homeownership, surprises tend to be bad for your finances, says Suyin. Not to scare you off, but in addition to the down payment, there are also more costs to consider post-purchase. This includes maintenance fees, sinking funds, assessment tax, and utility bills such as water, electricity, sewage, internet and gas. 
Additionally, you will require money for home renovation and furnishing to turn your place into a home. A good benchmark is roughly 10-15% of your property price, but there is always a tendency to overspend! Make sure to conduct your due diligence beforehand as many first time homeowners get carried away with beautifying their property.  
CHECK OUT: How much does a home renovation cost in Malaysia?  
Securing your first residential property can be a complex process. Keep in mind that you will be living in this house for a number of years, so take your time to conduct the necessary research and first get your finances in order. Learning everything you can about the financial aspects of homeownership can be daunting – we recommend reading these property guides to familiarise yourself with home financing in Malaysia.  
 Suyin Ong started a YouTube channel in 2019 to advocate for normalising money conversations and investing. Currently, Suyin is working on All Gifted Malaysia, a digital school that provides access to quality international school education that is fully online.
Disclaimer: The information is provided for general information only. iProperty.com Malaysia Sdn Bhd makes no representations or warranties in relation to the information, including but not limited to any representation or warranty as to the fitness for any particular purpose of the information to the fullest extent permitted by law. While every effort has been made to ensure that the information provided in this article is accurate, reliable, and complete as of the time of writing, the information provided in this article should not be relied upon to make any financial, investment, real estate or legal decisions. Additionally, the information should not substitute advice from a trained professional who can take into account your personal facts and circumstances, and we accept no liability if you use the information to form decisions.