Whether it is a condominium, apartment or flat, we look at the ten most important things to consider when buying a highrise property.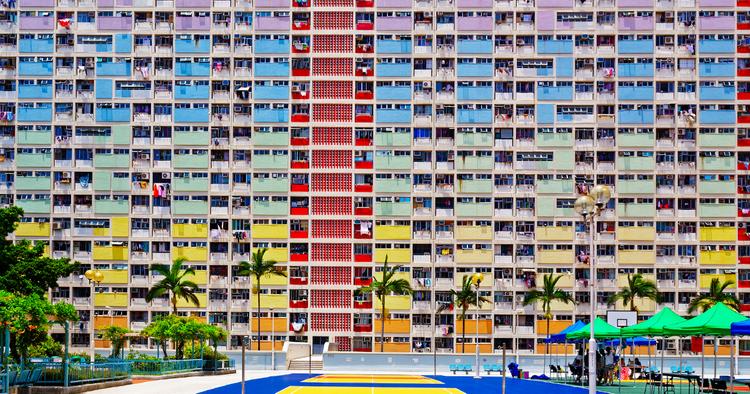 Many home buyers are opting for highrise properties because they are cheaper than landed properties and offer facilities and round-the-clock security. On top of that, highrises are also favoured by buyers and renters due to their modern architecture, a stunning view of the skyline and even rooftop pools for luxury residences. Nevertheless, these are all the plus points when looking for the right property. There are essential components for homebuyers to consider when looking to purchase a highrise unit.
Let us share with you the ten things to look out for when buying a highrise property.
1. Location
Location is one of the most crucial things to consider when buying any property. Families with children would most probably want a good school nearby while working adults may want a home near public transportation, like an MRT or LRT station. Those who drive might want to consider access to major roads and highways for ease of travelling.
The location of a highrise within a neighbourhood is also important. Some people want the convenience of living near a busy commercial area or even on top of a shopping mall, while others may want a quieter residential area. Properties in exclusive areas like Bangsar or Mont Kiara brings with it a certain prestige but also comes with a heftier price tag.
Buyers should also consider the location of a unit within the building itself. If there is an elderly person within the family, units on the lower levels would be ideal in case of emergencies or faulty elevators. If a unit is facing or located near public areas like the swimming pool, playground or barbeque area, expect a bit of noise when other residents use these facilities.
2. Unit size
How many rooms do I need? How much living space do I want? Is a big kitchen a must? Is there a place to dry my clothes? These are some of the questions that home buyers should be asking when choosing a highrise property. Unlike landed property where owners have the option of renovating their homes, there is less flexibility when it comes to highrise units. So, it is better to choose a unit that best suits your needs.
3. Facilities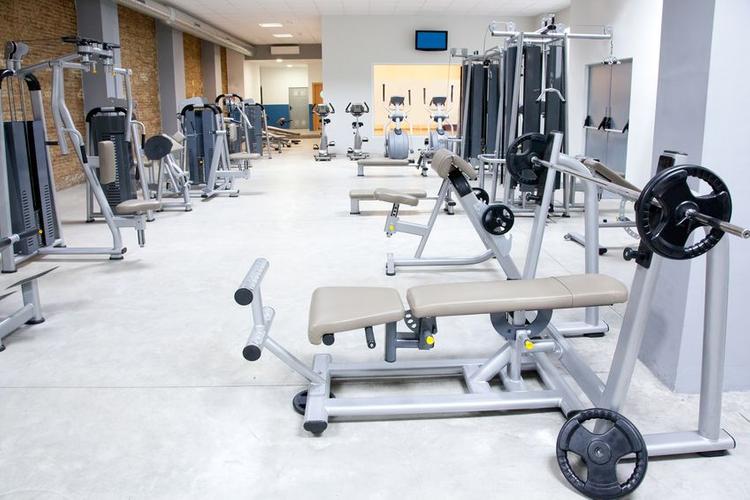 Most condominiums come with standard with a swimming pool, gymnasium, and a community hall but if you want something more like badminton or tennis courts, you would have to shop around for the right property. Those who enjoy hosting parties might want a barbeque area that is available for residents to use while parents might want a spacious playground where their children can safely play in. A small convenience store within the property can also be very practical for when you need to buy everyday items like groceries.
If the property is not new, it is a good idea to visit the facilities to check that they are well equipped and maintained. Amenities like swimming pools and gymnasiums that are not properly maintained are not only frustrating but also pose a threat to the safety of users.
4. Parking
Most households have at least two cars but it is quite common for some to own more than that especially if they have older children living with them. Therefore, it is quite crucial to check the number of parking spaces attached to the unit being purchased. Some people might think that they can get away with parking that extra car outside on the main road but do bear in mind that many other residents could also have the same idea.
This not only leads to an unsightly mess of haphazardly parked cars but also increases the risk of your car being damaged or stolen. Even if they only have one car, buyers need to think about whether to get another one soon. Some properties offer the option of renting a parking space for a monthly fee.
The other thing to look out for is whether the parking lots allocated to each unit is an assigned space or provided on a first-come, first-served basis. Having an assigned space will save the trouble of driving around looking for an empty spot (and remembering where you last parked your car!). Besides that, check to see the number of parking spots available for visitors. If there are not many, guests or residents will end up having to park outside the property and this is not ideal.
5. Security 
Most highrise developments include 24-hour security, with guards manning the entrance and exit points. Residents have access cards while guests are also usually required to register before entering the building. It is also worth checking if there are additional security features put in places like surveillance cameras, restricted access to individual floors (usually with elevators that require an access card), regular patrolling and a high perimeter fencing.
Besides the premise itself, it is also important to check the safety of the neighbourhood and surrounding areas. Frequent incidences of break-ins or snatch thefts mean that the area is not very safe, to begin with, and would also impact residents living in highrise buildings.
6. View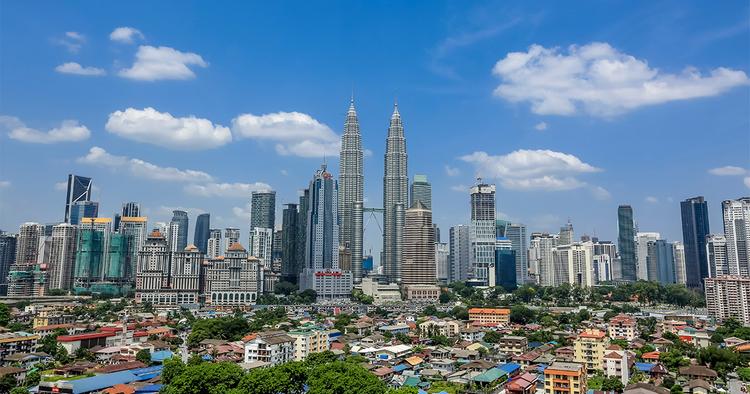 Undeniably, one of the advantages of living in a highrise building is the views, especially on higher floors with better ventilation. The cooling breeze also means that there will be less dependent on air-conditioning. Those who like to enjoy the view might also want to consider a unit with a spacious balcony where there is space for a comfortable set of outdoor furniture.
It is advisable to check if there are any empty plots of land near the condominium or apartment you are planning to buy. It might be a site for future development and the last thing you want is for another highrise to be built next to your building and blocking the view.
7. Density
The total number of units within a development will affect the density of the building. More people living in the building could lead to longer waiting time for the lifts, insufficient parking spaces and traffic congestion at the entrance and exit points.
This could be especially annoying when you are trying to leave for work in the morning. A higher density also affects the maintenance and upkeep of the facilities and shared areas. If there are many units within a building, make sure that there are enough lifts to service the high number of residents living there.
Low-density developments can be more expensive but if you are looking for peace of mind, it will be money well spent.
8. Land status
When purchasing a highrise unit, always check the land status of the property as some condominiums and serviced apartments were built on commercial land. This means that owners would have to fork out more money for assessment rates and utilities like water and electricity. SoHo (Small Office Home Office) units will most likely come with a commercial title.
9. Maintenance fees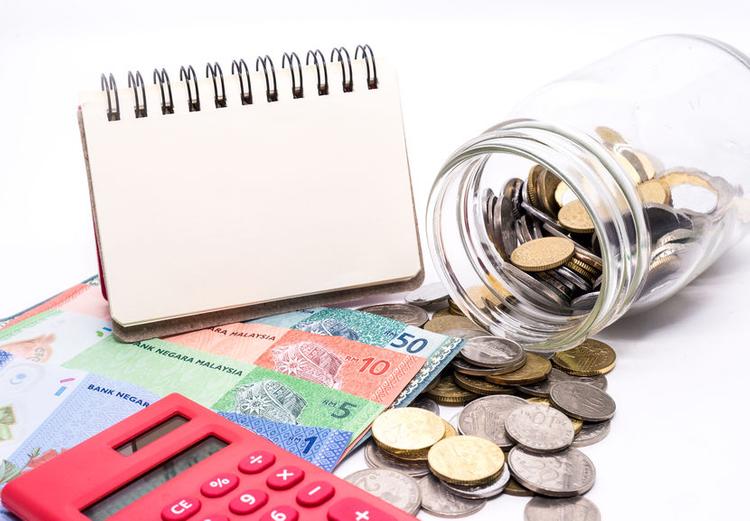 Owners of highrise property are usually charged two fees – maintenance fee and sinking fund. Maintenance fees are used to cover the general upkeep of the property like cleaning, garbage collection, security, gardening and repair works. The amount charged depends on the size of your property and the types of facilities available. For example, the maintenance fees for a condominium with swimming pool, gymnasium and playground will cost more than an apartment with no facilities. A sinking fund is collected to cover future expenses such as painting and refurbishment work.
Under the Strata Management Act 2013, owners of strata property are obliged to pay the maintenance fees and the Joint Management Body (JMB) or Management Corporation (MC) of the property can take action against those who fail to do so. To ensure that there is no mishandling of funds, owners have the right to view the accounts of the management and question any decisions made by them.
10. Building management 
A highrise property is initially managed by the developer or a company appointed by the developer. Within 12 months of the delivery of vacant possession, a Joint Management Body (JMB) is formed after an annual general meeting (AGM) is convened. The JMB will manage the property until strata titles are issued, when a Management Corporation (MC) will be formed, also after an AGM is convened.
The main responsibility of a management body is to ensure that the property and its facilities are clean, secure and well-maintained. To do that, they collect and manage the maintenance fees. Therefore, it is important to find out about the management of a highrise property you are planning to buy. Have a chat with people already living there or ask for a copy of their AGM minutes to get a feel of how the building is managed and some of the issues affecting the residents.
There is a lot to think about before buying a highrise property. Besides the physical appearance of the building and the facilities available, it is a good idea to take a look at the surrounding area to see if you can be comfortable living there. Compared to landed property, a highrise property comes with the commitment of monthly charges and a property that is well managed and maintained will ensure that you are getting your money's worth.
Edited by Rebecca Hani Romeli
Disclaimer: The information is provided for general information only. iProperty.com Malaysia Sdn Bhd makes no representations or warranties in relation to the information, including but not limited to any representation or warranty as to the fitness for any particular purpose of the information to the fullest extent permitted by law. While every effort has been made to ensure that the information provided in this article is accurate, reliable, and complete as of the time of writing, the information provided in this article should not be relied upon to make any financial, investment, real estate or legal decisions. Additionally, the information should not substitute advice from a trained professional who can take into account your personal facts and circumstances, and we accept no liability if you use the information to form decisions.