Still unsure whether to refinance your home? Before deciding, how about taking a look at the pros and cons of home refinancing in this article.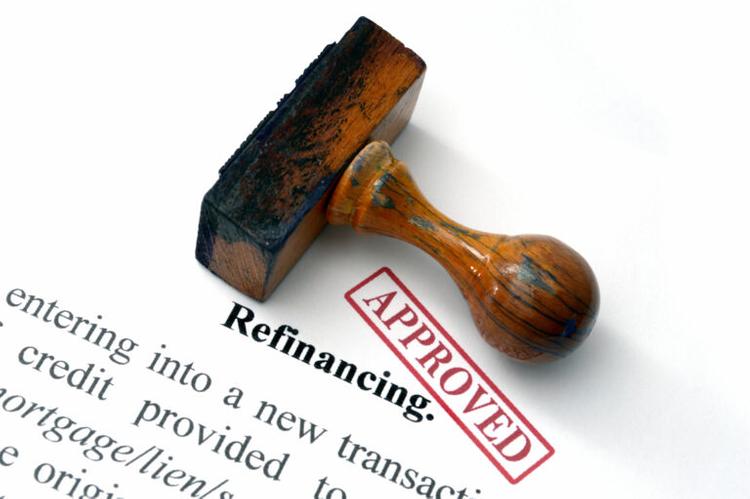 This article was originally published as Kebaikan dan keburukan dalam membiayai semula rumah anda by Nur Sabihah.
When you were buying your house and making a home loan, you researched and learnt about home loans to identify one that best suited your requirements before proceeding with the purchase. The same goes with refinancing; you will need to research and compare in order to arrive at a wise decision.
Before, we have shared with you things you should know about home refinancing and why some people choose to refinance their homes. This time, we dwell on the pros and cons of home refinancing. Read on!
What is home refinancing?
A short definition of home refinancing: to take on another loan or financing on a house that you still currently owe on the mortgage.
This new loan will be used to settle your old loan and will be based on the current value of the house. Thereafter, you will only pay the monthly instalment of the new loan.
The pros of home refinancing
Home refinancing offers a number of advantages to a homeowner, including:
1.   You can reduce monthly commitment by extending loan tenure
With a new loan, you are given a new amount of time to pay off your debt. In some circumstances, a longer loan tenure and lower interest rate will reduce the monthly instalment payable to the bank.
One of the pros of refinancing we have shared in a previous article is the opportunity to cash out the value appreciation of your property. This fund that you raised can be utilised to pay off other debts and reduce your monthly commitments.
Say for example you have personal and auto loans. With cash-out refinancing, you can settle all these debts and reduce your monthly commitment, thereby having extra cash that you can save up.
A sample situation and calculation:
Ali is servicing a home loan, car loan and personal loan. The following are his monthly commitment:
Current home monthly instalment: RM1,100
Personal loan monthly instalment: RM300
Car loan monthly instalment: RM500
Total monthly commitment: RM1,900
At the point of taking the home loan five years ago, the price of his house was RM238,000. Ali decided to refinance his house after it appreciated in value to RM400,000.
By taking a new loan with a 3.1% interest rate and 90% financing margin on a 35-year tenure, Ali is able to settle his debts and only has to pay a new monthly instalment of RM1,700, reducing his monthly commitment by RM200! This technique is also known as debt consolidation.
Disclaimer: The sample calculation shown here does not involve exact amounts. The amounts shown are only approximations for easy understanding. Refer to the rates offered by banks.
 2.   Getting a rebate or discount on early repayment
If you know how to take advantage of opportunities, there are banks that offer rebates and discounts on early repayment of home loans. You can save money!
This however does not apply to all home loans. Be careful because some have lock-in periods.
A lock-in period means you will be penalised for settling your loan earlier than what's stipulated. That's right – you may be saddled with even more debt! Therefore check the type of home loan you have taken.
3.    You can switch to a different bank
Say for example you do not agree with the policies of Bank A. With refinancing, you can just switch to a different bank. That's not all. Did you know that those in the public sector can utilise this home refinancing technique to convert a Public Sector Home Financing Board (LPPSA) loan into a bank loan? In fact, in some situations, it can be beneficial to the borrower.
4.   You can switch from conventional to Islamic financing
Some Muslims prefer Islamic financing. If your original loan is a conventional one, refinancing allows you to switch.
Some benefits of Islamic financing versus conventional loans:
There is a ceiling for the profit rates which is the maximum that can be imposed under a financing that is based on the sale of the property. The profit from the loan is based on a floating rate (Base Financing Rate or BFR). It can be adjusted based on market conditions but cannot exceed the predetermined ceiling. 

Profit is charged based on the outstanding principal with no elements of compound. With no compounding interest, the amount of profit payable for this financing is much lower compared to conventional loans. This also means late repayments will incur lower penalties.
READ: A beginner's guide to Islamic home financing in Malaysia
5.   You can take your name out of a joint home loan
A joint home loan is an attractive prospect as you can strengthen your case for a home loan by pooling resources with another person.
If you and your spouse are financially stable and intend to take on a new loan for a third house, for example, usually the margin of financing given to you and your spouse is only 70%.
You can leverage on refinancing to convert the joint loan to a single name, just your name, for example. Your spouse will then have access to another 90% financing margin!
This is perfectly legal and can save you a lot of money in the process of buying the house.
The cons of home refinancing
Nothing is perfect, not even refinancing. The following are some of the downsides:
1.   The fees involved
In order to refinance, you will have to go through the same process as buying a house including paying for property valuation.
Other costs that you might incur before receiving your cash back from refinancing your home include:
 bank processing fee

 legal fee

 stamp duty

 Sales and Purchase Agreement fee

 Mortgage Reducing Term Assurance (MRTA), a type of home loan insurance
These necessary costs add up and if they become more than what you get from cash-out refinancing, you might want to reconsider your decision to refinance your home. 
2.   Having to pay a higher instalment as a result of a shorter loan tenure
While a shorter loan tenure can be one of the benefits of refinancing your home, if you are unable to afford the higher monthly instalment or don't have a stable income, it may do more harm than good.
Therefore, do not be hasty to refinance your home just for the shorter loan tenure, even if you do have the income now. Consider your risks in the long run. 
3.   Having to secure a higher loan in tandem with current house price
Refinancing takes into account the current value of a house. No doubt you will enjoy the extra cash. However, your loan would also have to be increased in tandem with the current price of your house.
4.   Refinancing may take some time
If you are in desperate need for some extra cash, refinancing may not be your best bet as the process is similar to buying a new house. It takes a long time.
In general, refinancing takes between three to five months with everything going smoothly. If there is a hiccup, it may take longer.
5.   There is a risk of getting penalised if your loan has a lock-in period
As mentioned earlier, you may be penalised if your current loan has a lock-in period. So be sure that this is not the case and do not be hasty in wanting to refinance your home.
So, does refinancing bring benefits or losses? There is no straight answer as it depends a lot on your finances. As the saying goes, one man's meat is another man's poison. We wish you all the best in making a wise decision for yourself!
Disclaimer: The information is provided for general information only. iProperty.com Malaysia Sdn Bhd makes no representations or warranties in relation to the information, including but not limited to any representation or warranty as to the fitness for any particular purpose of the information to the fullest extent permitted by law. While every effort has been made to ensure that the information provided in this article is accurate, reliable, and complete as of the time of writing, the information provided in this article should not be relied upon to make any financial, investment, real estate or legal decisions. Additionally, the information should not substitute advice from a trained professional who can take into account your personal facts and circumstances, and we accept no liability if you use the information to form decisions.