What used to be "too far away" from Kuala Lumpur is now a self-sustaining, newly declared city in the Klang Valley. With a myriad of shopping malls like Subang Parade, Empire Subang and Sunway Pyramid,  food havens like SS15 and Taipan and a theme park, Sunway Lagoon nearby, it's no wonder people are flocking to move here. Find out what is it like living in this bustling city.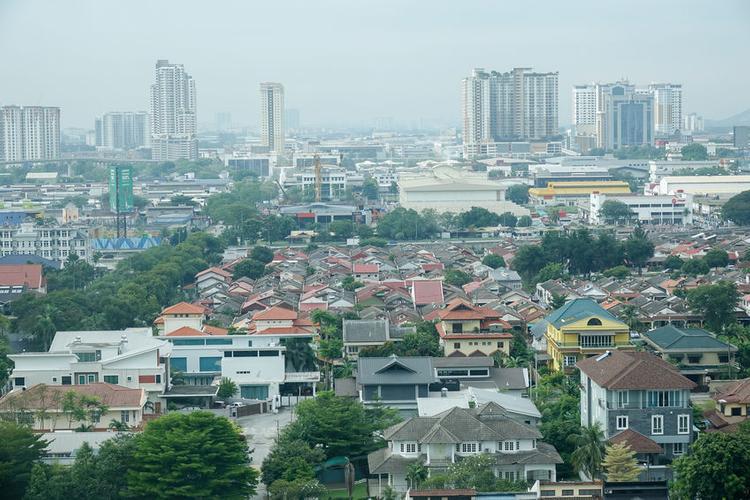 Subang Jaya has it all. From shopping malls, various amenities, higher education institutions, plus food and beverage options more than you can imagine, this newly declared city is self-sufficient, with everything a potential homeowner needs. Did we mention there's an airport too, the Sultan Abdul Aziz Shah Airport for domestic flights. Don't buy into what people say about Subang Jaya's traffic jam woes or distance from the city. It is only under 30 minutes to get to Kuala Lumpur city centre from Subang Jaya, plus which city or township in the Klang Valley doesn't have its fair share of traffic jams anyway?
Where is it located?
Subang Jaya is located between Petaling Jaya and Shah Alam, easily accessible via the Federal Highway. You can't miss it, as there are three exits that connect the Federal Highway to Subang Jaya. It takes about 25 minutes to head to Kuala Lumpur city centre from Subang Jaya. Other major highways near Subang Jaya include the New Klang Valley Expressway (NKVE), New Pantai Expressway (NPE), Lebuhraya Damansara Puchong (LDP), Konsortium Expressway Shah Alam Selangor (KESAS), and the North South Expressway, which makes the city close to the rest of Klang Valley, Damansara Utama, Bandar Utama, Kota Damansara, and Mutiara Damansara.
History of Subang Jaya
Before 1974, the area was known as the Seafield Estate rubber plantation. Sime UEP Properties Bhd, formerly known as United Estates Projects Bhd before it was bought by the Sime Darby Group, developed the first project in Subang Jaya in 1976. The first development was the housing estates of what is now SS12 to SS19. After it was completed in 1988, Sime UEP began development for nearby USJ and Putra Heights.
SEE WHAT OTHERS ARE READING:
? Find out if your neighbourhood made it to the top searched neighbourhood in 2020.
? Check out the most expensive homes in Malaysia for 2020. You wouldn't believe how much they cost.
What is Subang Jaya known for?
The city is best known for shopping malls galore and delicious Subang food choices. There's Subang Parade, Empire Subang, SS15 Courtyard, AEON Big Subang Jaya, as well as Sunway Pyramid, the latter of which has the water theme park Sunway Lagoon. Don't forget the malls in USJ too, like The Summit and Da Men Mall. Meanwhile, you can find restaurants and cafes serving food and beverage from all around the world at the SS15 commercial district. Your kids might be furthering their studies here too, with many higher education institutions based in the area.
Fun facts:
Subang Jaya was only declared a city on October 20, 2020 by Selangor ruler Sultan Sharafuddin Idris Shah, with the council renamed from Majlis Perbandaran Subang Jaya (MPSJ) to Majlis Bandaraya Subang Jaya (MBSJ).
Joe Flizzow, our local hip-hop artist has a song titled "Budak Subang Jaya". Check out his Budak Subang Jaya 360 music video. He owns Joe's Barber Shop at SS 15/8B.
Subang Jaya was once known as boba central, with more than 40 boba shops at SS15 like The Alley, DABOBA, Xing Fu Tang and Black Whale. But it looks like the

bubble has burst

after the MCO with many no longer in business.
What is it like living in Subang Jaya?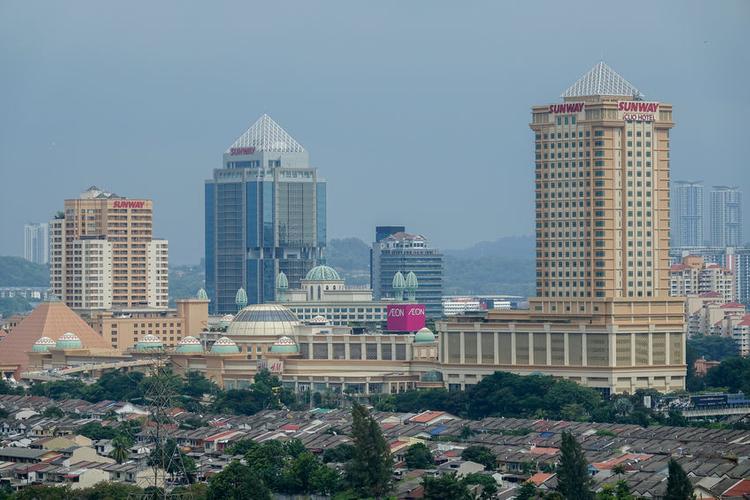 You could stay for months in Subang Jaya and never leave, with everything you need only a short walk or ride away.
For shopaholics, there's Subang Parade, Empire Subang, SS15 Courtyard, AEON Big Subang Jaya, and Sunway Pyramid in the main Subang Jaya city centre. Nearby USJ has plenty more shopping malls, like Da Men, Main Place, One City, The Summit USJ, and The 19 USJ City Mall, with Giant and Mydin close by for your hypermarket needs.
The SS15 commercial district serves as the go-to spot for business and entertainment in the city. You can get your banking done, visit the doctor at a private clinic, and find a good meal all in one spot. USJ Taipan is a similar commercial area with just as many amenities available, plus the Majlis Bandaraya Subang Jaya (MBSJ) headquarters close by. There are smaller commercial spots located near housing areas too.
For family fun, the Sunway Lagoon water theme park is a landmark of the Klang Valley. Enjoy various water-themed rides and even a mini zoo at their Wildlife Park. Besides Sunway Lagoon, there's Subang Ria park, the biggest recreation park in the city. Go for a jog, bring your bicycle, or picnic by the lake with your loved ones at this park stretching 72.6 acres wide. The park has an open-air theatre too, which hosts small events. Other recreational activities such as a petting zoo, art gallery, and library can be found at Kompleks 3C MPSJ in SS13.
Active families can choose to rent between the many indoor soccer, badminton, tennis and squash courts that can be found throughout the city. There's also the Subang Racquet and Golf Club, Subang National Golf Club Glenmarie Golf & Country Club, and Saujana Golf and Country Club nearby for golfing enthusiasts.
Education wise, Subang Jaya has more than 30 primary and secondary schools, from the government to private and international schools like Kingsley International School, Sunway International School, Sri Kuala Lumpur, USCI International School and Sri Emas International School. But the city is best known for its many higher education institutions, like INTI Subang, Taylor's University, SEGi College, Monash University, and Sunway University, dotted across the city.
For your family's healthcare needs, Subang Jaya boasts two well-known private hospitals – the with Sunway Medical Centre in Bandar Sunway and Sime Darby Medical Centre Subang Jaya, formerly known as Subang Jaya Medical Centre (SJMC). A 1Malaysia public health clinic is located at the Taman Subang Mewah area, USJ 1.
While getting around by car is always best, Subang Jaya has great public transportation options. Between the 10 LRT stations (LRT Subang Jaya, Lembah Subang, SS15, SS18, USJ 7, Taipan, Wawasan, USJ 21, Subang Alam, Alam Megah and Putra Heights) that pass by the city through USJ, the KTM Komuter station, and BRT line, as well as feeder buses that connect housing areas to these public transport hubs, you can make your way around Subang Jaya only by foot.
Read more: 5 stops in Subang Jaya you need to check out on the Kelana Jaya LRT line extension
Subang Jaya is also home to the Sultan Abdul Aziz Shah Airport, where you can fly domestic on Firefly, Malindo Air, and Berjaya Air.
What to do in Subang Jaya?
1. Sunway Lagoon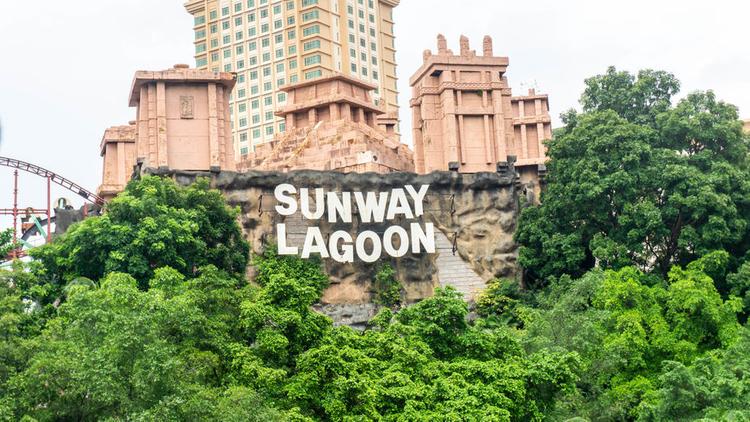 Bring your family for an entire day of water-filled fun here at Sunway Lagoon. There are water slides, a surf beach and even a 360° revolving pirate ship! Plus, there's more than the water theme park. Sunway Lagoon also has a Wildlife Park, Extreme Park and a Scream Park for those who want to face their fears.
2. Sim Flight KL
Take to the skies, virtually! Sim Flight KL in SkyPark Subang Terminal, Sultan Abdul Aziz Shah Airport is a virtual flight simulation centre for those who dream to be pilots. Even at absolute beginner can try their hand at flying to and from the most famous airports around the world. It's as real as you can get to being a pilot without actually being up in the air.
3. Play futsal or badminton with friends
Got kaki to play futsal or badminton? If you're based in the Klang Valley, you'll most likely be renting a place to play at one of the many sports centres in Subang Jaya. For indoor soccer, there's Ferro Futsal at Subang Industrial Park and Sportsplant at SS13. Badminton players can head to Dewan MPSJ SS15, Elements Badminton Centre at UEP Industrial Park, EnerZ Indoor Extreme Park, USJ 1, Ritz Badminton Court, Jaya Square, SS17, the Subang Racquet and Golf Club or Supercourts Badminton Centre, USJ 19, the latter with 28 badminton courts to rent. The 3K Sports Complex and MPSJ Sports Complex also has many sporting facilities available for rent too.
What to eat in Subang Jaya?
Good eats are aplenty in Subang Jaya, so much so that we are bound to offend some Subangites if we miss out on their favourite Subang food and beverage. Here's only a slight taste of what Subang Jaya has to offer.
1. Ah Lye Fish Head Curry
This place has been around for years. Expect a large crowd here to savour their curry, which is spicy, thick, and filled with flavour. A medium-sized pot is covered to the brim with ingredients, but you choose if you prefer fish slices over the fish head. Of course, opt for the fish head if you can as it's so much more delicious.
Address: 28, Jalan SS 19/1G, SS19, 47500 Subang Jaya, Selangor, Malaysia
Opening Hours: Daily 12 PM – 3 PM; 5:30 PM – 9 PM
2. Ooi Noodle House
You must try the pork noodles here at Ooi Noodle House. The place is extremely generous with their ingredients, with plenty of pig spare parts. You can just smell the sweet pork bone and meat taste from the soup. Come early to avoid the long queues.
Address: 78, Jalan SS 15/4B, SS15, 47500 Subang Jaya, Selangor, Malaysia
Opening Hours: Daily 7:45 AM – 4 PM
3. Uncle Soon Fried Rice
Come to the Uncle Soon Fried Rice stall in Restaurant Foh Foh, and all you'll see are tables of fried rice. Each plate of delicious golden fried rice here comes with char siew, prawns, and a sunny side up egg. The fried rice is packed with wok hei and tastes even better with their sambal chilli.
Address: 95, Jalan SS 15/4B, SS15, 47500 Subang Jaya, Selangor, Malaysia
Opening Hours: Daily 10:30 AM – 3 PM; 4:30 PM – 8:30 PM
4. Lim's Fried Chicken
Before it becomes a restaurant chain, Lim's Fried Chicken (Subangnites may call it the Wong Soon Kee fried chicken) was just a stall in SS14's Wong Soon Kee's coffee shop. Back then you have to queue before you get to taste the famed fried chicken. After making its move from the coffee shop to their own outlet in SS15 after 32 years, business started booming and the rest, they say, is history. Today, they have a total of 6 outlets across Klang Valley.
Address: 47, Jalan SS 15/4, Ss 15, 47500 Subang Jaya, Selangor
Opening Hour: Tuesday – Sunday 10 AM – 9 PM
How to get around Subang Jaya?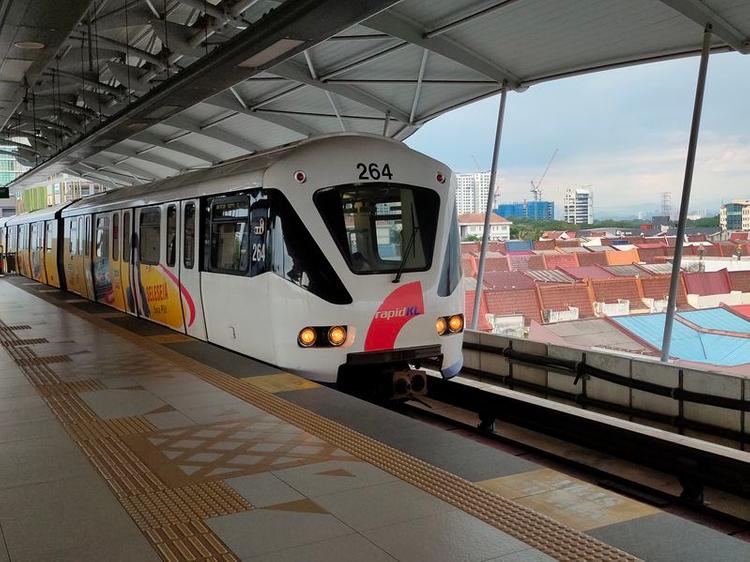 Like with most places in the Klang Valley, getting around by car is the fastest and easiest way. But in Subang Jaya, you might have trouble searching for parking space.
However, the city boasts an extensive public transportation system. First, there's the extended LRT stations that connect Subang Jaya with Petaling Jaya and Kuala Lumpur city centre. Counting USJ and Putra Heights, there are 10 LRT stations altogether: Subang Jaya, SS15, SS18, USJ 7, Taipan, Wawasan, USJ 21, Alam Megah, Subang Alam, and Putra Heights. Putra Heights is an interchange station with the Sri Petaling line to head to Puchong, while you can connect to the KTM Komuter and the Skypark direct line to the Sultan Abdul Aziz Shah Airport at the Subang Jaya station.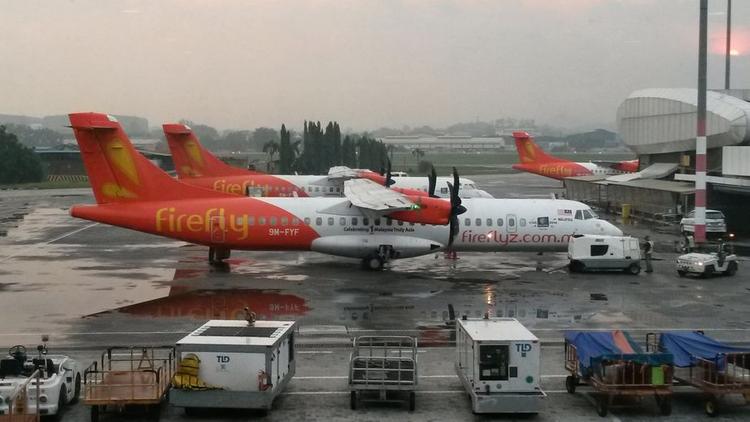 Many buses from RapidKL and Metrobus do ply their routes in Subang Jaya city, and it hosts the only Bus Rapid Transit (BRT) line in the country connecting the USJ7 LRT station with the Setia Jaya KTM Komuter station. The BRT Sunway line is on an elevated guideway with seven stops.
Properties for sale in Subang Jaya
The median house price here in Subang Jaya is RM600,000. For that price, you can get a 1,300 sq ft house in USJ 12. On the lower end, there's a house in SS19, 720 sq ft going for RM375,000. Going steadily higher, a single storey 3,250 sq ft terrace house at SS14 will set you back RM 880,000, to a large corner two storey 3,392 sq ft landed property in SS17 at RM1.35mil. There's also a 5,000 sq ft semi-detached home in SS14 going for RM2.5mil.
As for high rise properties, you can find a tiny 180 sq ft studio apartment at U Reka for RM139,000, a 615 sq ft unit at Main Place Residence for RM338,000, or a unit at The Grand Subang Jaya SS13, 563 sq ft for RM489,000. On the more higher end of the market, there's a1,300 sq ft condominium unit in Paisley @ Tropicana Metropark going for RM911,000, 3,260 sq ft unit in Isola Subang Jaya for RM2.78mil and another at Saujana Residency, 2,421 sq ft at RM1.8mil.
For a matured city, Subang Jaya still has new upcoming developments. New landed developments include The Glades: The Encore at Putra Heights, 4,930 – 6,276 sq ft from RM 2,943,100 and The Glades: The Ensemble in the same area, 4,435 –  5,167 sq ft from RM 2,572,000 – RM 3,224,000. Both are developed by Sime Darby Property.
For upcoming high-rise properties, there's Residences (South) Tropicana Metropark, 500 – 700 sq ft from RM377,000 – RM655,000, Paisley Serviced Residences, Tropicana Metropark, 601 – 1,491 sq ft from RM500,000, Aurora at Subang Jaya City Centre SJCC, 788 – 1,158 sq ft from RM756,000, and Lot 15 at Subang Jaya City Centre SJCC, 624 – 1,001 sq ft from RM612,888 – RM1,061,888.
Read more: (UPDATED) 5 auction properties in Subang Jaya below RM800,000
Properties for rent in Subang Jaya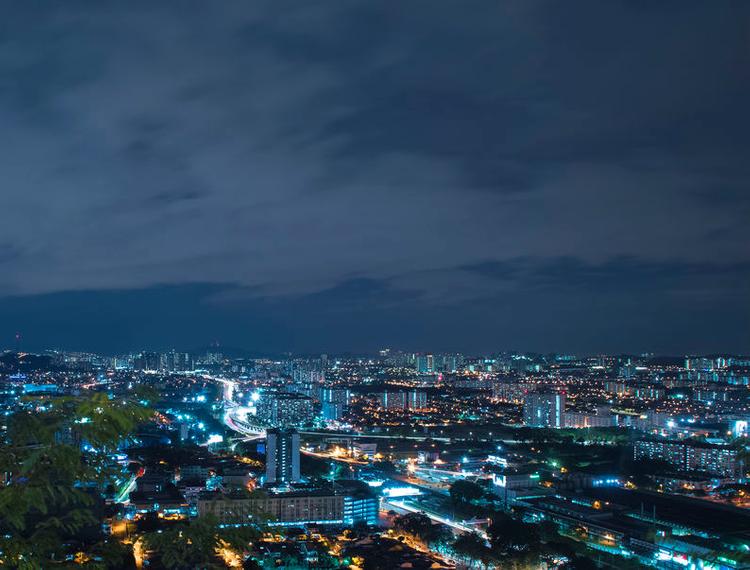 Being an area with many higher education institutions, Subang Jaya city has many rooms and homes for rent, with the median rent price being RM1,800. For that price, you can rent a 1,700 sq ft house in SS19 at RM1,800 per month. On the cheaper end, there's another home in SS19, 900 sq ft going at RM1,250 monthly. Moving up the price range, a 1,600 sq ft house in SS17 rents at RM2,300 per month, while on the high side a 3,200 sq ft house at The Glades is asking RM4,500 per month.
Looking through high rise rental properties, you have choices as low as Main Place, 619 sq ft for RM1,000 per month, all the way to Isola, 2,043 sq ft for RM6,000 monthly. In between, you can rent a 530 sq ft unit in First Subang SS15 Courtyard, RM1,750 per month, or a 1,267 sq ft unit in Subang Parkhomes for RM3,000 monthly.
What's nearby?
The many highways connected and close to Subang Jaya make it easily accessible to the rest of the Klang Valley.
Petaling Jaya
Shah Alam
Klang
Bangsar
Living in a self-sufficient city like Subang Jaya means you don't have to venture far to get what you need. From household needs to food, shopping malls (Empire Subang, Subang Parade and The Summit USJ), education (Taylor's University, Sunway University and Monash University), healthcare (Subang Jaya Medical Centre and Sunway Medical Centre, recreational fun (Sunway Lagoon), and a domestic airport in the Sultan Abdul Aziz Shah Airport, everything can be found within Subang Jaya.
TOP ARTICLES JUST FOR YOU:
? Learn how to buy a house from a property auction in Malaysia.
? Here are the top 10 most searched area in Malaysia.
? Looking to get house insurance? We compare both MRTT and MLTT so you don't have to.
Disclaimer: The information is provided for general information only. iProperty.com Malaysia Sdn Bhd makes no representations or warranties in relation to the information, including but not limited to any representation or warranty as to the fitness for any particular purpose of the information to the fullest extent permitted by law. While every effort has been made to ensure that the information provided in this article is accurate, reliable, and complete as of the time of writing, the information provided in this article should not be relied upon to make any financial, investment, real estate or legal decisions. Additionally, the information should not substitute advice from a trained professional who can take into account your personal facts and circumstances, and we accept no liability if you use the information to form decisions.