This article was originally published on 21st November 2019 and has been updated for accuracy and comprehensiveness. 
Rumah Selangorku (RSKU) is a people-centric housing scheme to assist middle-income groups in purchasing affordable houses in key urban centres within the state of Selangor.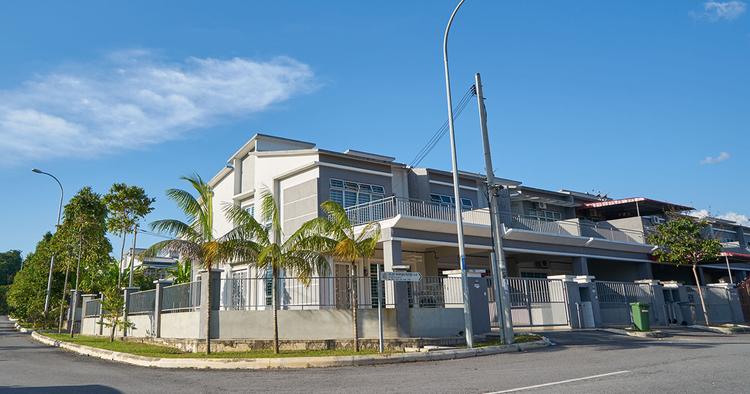 Selangor is one of Malaysia's most populated states and many properties in this area are selling at skyrocketing prices. Many families, youth and first-time homebuyers are having a hard time finding the 'perfect home' that fits all of these criteria – affordable, spacious and based at a strategic location.
With Rumah Selangorku (RSKU), the dream of owning your first home sweet home will finally be closer to reality.
First introduced in 2014, RSKU is designed to encourage and support developers in producing affordable houses. RSKU strives to make it imperative for developers to construct a certain amount of reasonably-priced housing units as part of their overall project.
The initiative is spearheaded by Lembaga Perumahan dan Hartanah Selangor (LPHS), in line with the Ministry of Housing and Local Government's (KPKT) policy of achieving one million affordable homes by 2028.
Are you interested? Let's start by checking out these key facts about RSKU and the applicants' criteria before you apply:
1) What is Rumah Selangorku (RSKU)? 
Rumah Selangorku (RSKU) is an entirely different scheme compared to previous ones offered by the state government. It is compulsory statutory housing for developers, depending on the project's district (mukim) and sub-district (daerah).
If, for example, a developer has developed more than 10 acres of a project in a local government or Pihak Berkuasa Tempatan (PBT) area, it would have to dedicate a certain percentage of the development to build several units of affordable houses.
2) Who can apply for Rumah Selangorku (RSKU)?
As Rumah Selangorku (RSKU) is a housing scheme focused on supporting low-income and middle-income citizens of Selangor, certain criteria have to be met, which are as follows:
Applicants must be at least 18 years old
He or she must be a Malaysian citizen and a resident of Selangor
RSKU is for first-time homebuyers only, the applicants must not own a home in Selangor
For the applicants of RSKU Homes Type A, their household income must not exceed RM3,000 per month
The maximum household income for the applicants of RSKU Homes Type B, C, D and E must not exceed RM10,000
The husband or wife may apply for RSKU together. However, only one offer will be given to each household
3) Can I apply for Rumah Selangorku (RSKU)? Am I eligible?
Rumah Selangorku (RSKU) provides a variety of unit types catered specifically to the applicants' preferences and income levels.
Under the RSKU scheme, the houses are categorised into five types A, B, C, D, and E with different eligibility criteria depending on the applicant's monthly household income. Applicants are allowed to choose only one type of house:
Maximum RM3,000 per month (household income)
RSKU Homes Type B, C, D, E
Maximum RM3,001 to RM10,000 per month (household income)
Type A RSKU houses are selling at RM42,000 per unit while Type B, C, D, and E are selling from RM100,000 to RM250,000. Pricing is subject to approval by Majlis Mesyuarat Kerajaan Negeri Selangor (MMKN).
You may also check the Lembaga Perumahan dan Hartanah Selangor (LPHS) official portal for the latest RSKU projects and RSKU locations.
4) What type of properties are offered under the Rumah Selangorku (RSKU) scheme?
There are two types of properties available under the RSKU scheme, namely highrise and landed homes, according to info obtained from the Lembaga Perumahan dan Hartanah Selangor:
RSKU Highrise (apartment/condominium)
Type A

Built-up: 700 sq ft
Price: RM42,000

Type B

Built-up: 750 sq ft
Price: RM100,000

Type C

Built-up: 800 sq ft
Price: RM150,000

Type D

Built-up: 900 sq ft
Price: RM200,000

Type E

Built-up: 900 sq ft
Price: RM250,000
RSKU Landed Properties (townhouse and terrace)
Type A

Built-up: 700 sq ft (townhouse)
Price: RM42,000

Type B

Built-up: 750 sq ft (townhouse)
Price: RM100,000

Type C

Built-up: 1,000 sq ft (townhouse)
Price: RM200,000

Type D

Built-up: 900 sq ft (terrace 20'x60')
Price: RM250,000
5) How do I apply for Rumah Selangorku (RSKU)?
The Rumah Selangorku (RSKU) application is free and must be made only online at Sistem Pendaftaran Permohonan Hartanah Negeri Selangor website.
You need to set up an account on the website and then you are required to provide documentation to confirm your eligibility.
The LPHS never appointed a third party (an individual, organisation, association, or a company) as an agent for RSKU application. Action will be taken by LPHS by not granting strata title on homes found to be owned or purchased without their approval.
The compulsory documents to apply for RSKU are as follows:
Copies of the applicants' NRIC
Birth certificates of children/dependents (if applicable)
Copy of marriage certificate or similar documentation (if applicable)
Confirmation letter from employer or Commissioner of Oaths for single, self-employed applicants (if applicable)
Payslips, bank statements, or income verification from Commissioner of Oaths (if applicable)
Statutory declaration from Commissioner of Oaths of an unemployed spouse (if applicable)
EPF statement (if applicable)
Copy of utility bill
Credit reports from the Central Credit Reference Information System (CCRIS) and/or from the Credit Tip-Off Service (CTOS)
Applicants for RSKU are assessed based on a merit system, comparing their eligibility criteria and potential merits.
After you've submitted all the necessary documents, you have to be a teensy-weensy bit patient and wait for the confirmation. However, only successful applicants will be contacted by letter or email to confirm that they have been selected.
6)  What are the rules that I need to adhere to when applying for Rumah Selangorku (RSKU) homes? 
As the housing scheme is designed for the lower and middle-income (B40s) in Selangor, there are some ground rules that potential buyers need to adhere to:
The property cannot be sold within five years of purchase
The owners are not allowed to rent out the property
Applications are active for two years
After two years, if not successful, applicants may apply again
7) What happens if I turn down a successful Rumah Selangorku (RSKU) application? 
Applicants who rejected a successful RSKU home application will be made INACTIVE for two years. A new application can be made after that period ends.
8) What are Rumah Selangorku (RSKU) restrictions?
Buyers will have to adhere to a moratorium period of five years. This means that you can't sell an RSKU property until after the five years have passed.
The terms of the moratorium are included in the offer letter to the buyer, Sale and Purchase Agreement and land title document (subject to restrictions of interest).
The moratorium period is effective from the point (date) that the Sale and Purchase Agreement is signed.
The guideline also states that after the moratorium period has ended, you may sell your property but with required approval from the state government.
ALSO READ: 9 townships in the Klang Valley with the easiest access to LRT and MRT lines
What are you waiting for? If you are eligible, don't miss out on this prime opportunity to own your very first residential property in Selangor, under the RSKU 2.0 scheme. 
Also, you may check Rumah Mampu Milik Johor (RMMJ), RUMAWIP, MyHome and BSN MyHome (Youth Housing Scheme) for more first home options.
On top of that, Selangor State Development Corporation/ Perbadanan Kemajuan Negeri Selangor (PKNS) also offers a few projects such as Rumah Selangorku – Selangor Cyber Valley. 
Lastly, don't forget to check your DSR and use LoanCare to increase your chances of getting a home loan approval from up to 17 banks. Good luck!
Edited by Rebecca Hani Romeli