Companies need to transform the way their work space will suit employees that both work in the office and at home. Plus, how you can create your ideal home office space for maximum productivity.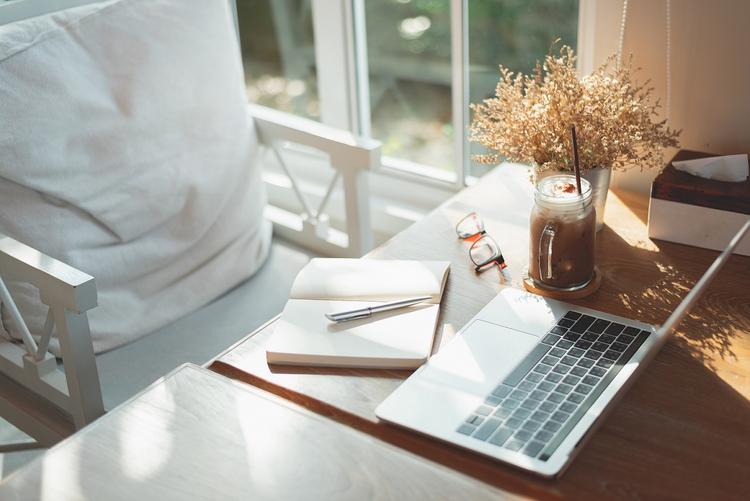 COVID-19 has completely changed the way we work. As countries implemented lockdowns to curb the spread of the pandemic, many of us were forced to work from home. Although we didn't have time to properly transition, most companies today have realised that remote working is the future. Major companies such as Facebook, Dropbox, Microsoft, Spotify, and Twitter are allowing employees to either work from home permanently or to arrange flexible home and office schedules.
However, remote working has been a growing trend in Malaysia, even before the MCO was implemented. The 2013 Regus Global Economic Indicator found that 53% of Malaysian workers surveyed worked remotely for half the week or more. A 2019 IWG Global Workforce Survey cited by James Buckley, Executive Director of Capital Markets in Knight Frank Malaysia found that across 15,000 businesses in 80 countries, half of the global workforce has been working away from the office at least 2.5 days a week, 62% of businesses have a flexible working policy while 85% of respondents say productivity has increased due to greater flexibility.
Even though more workers are heading back to the daily grind, it's important for companies to reimagine the work space for a post-COVID-19 new normal. We take a look at how the future of work is affecting the design of an office work space, plus how you can create the best home office work space for maximum productivity.
What is a commercial office?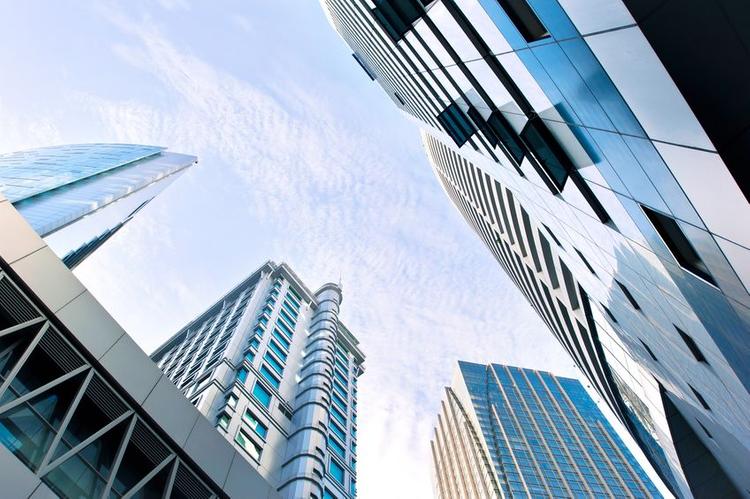 A commercial office or officially "Purpose Built Offices" (PBOs) by the Jabatan Penilaian dan Perkhidmatan Harta are buildings that are constructed for office-use, with office-use being not less than 75% of net-lettable area. These are usually within large multi-storey buildings and skyscrapers.
All companies registered in Malaysia must have a registered office for notices and communications to be addressed to, and this must be confirmed within 14 days after the company is registered. It is possible for companies to use a "virtual office", by leasing an office address service to meet this requirement.
There are a few commercial office buildings with the highest Grade A (Class A) classifications in Malaysia, and they are all within the Klang Valley. These are the Petronas Twin Tower, Menara 3, The Intermark, Axiata Tower, the KYM Tower in Mutiara Damansara, and the upcoming Merdeka 118 Tower.
Rental rates for a Grade A commercial office work space range between RM6 to RM11 per sqft. For an office space with a lower grade/class, rents range between RM5 to RM7 per sqft.
We speak plenty about Grade / Class A commercial offices, but there are actually no defined specifications in Malaysia of what makes an office Grade A or below. However, in other countries, a Grade A office has the following features:
Location, good accessibility/transport options
Prospect for rental and capital growth
High-quality construction and finishes
Best facilities with modern systems for the work space
SEE WHAT OTHERS ARE READING:
? Want to be more productive when working from home? Read our tips here.
? Here's how to boost work productivity with feng shui. 
How will the future of work affect commercial office work space and design?
Organisations large and small have had to adjust their business models to the new normal, and this also extends to a commercial office work space and design. While there are those who prefer working from home, there are others who thrive in an work space with colleagues.
Imagine your typical office setup: a mix of cubicles and private offices for senior staff, meeting room(s), a pantry, and shared amenities. But these can be completely rethought of.
For example, meeting rooms can be converted into collaboration rooms to accommodate small groups that need to meet for certain projects both remotely and in the office. Virtual whiteboards like Trello and Asana will move projects and tasks online. Gone are cubicles—office lobbies can be expanded into an amenity work space equipped with comfy chairs, power outlets, and small office desks with walls in warm colors and soft textures that are more welcoming to employees.
However, the COVID-19 pandemic may also give rise to the number digital nomads and fully remote workers. This makes the importance of having a properly set up home office even more crucial than ever as a poorly set up one can cause more than lower productivity – it may also bring you health problems.
What is a home office?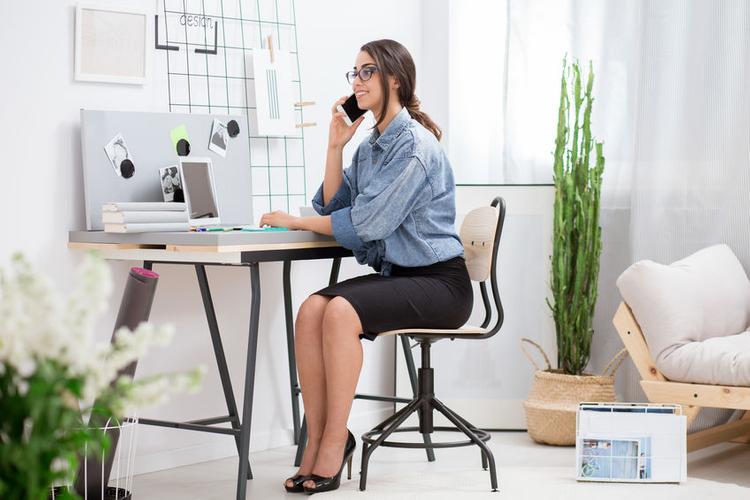 A home office is a space in your house that you've chosen to do work in. The concept of a home office is nothing new—in fact, they were a thing since the early 19th century!
As working from home becomes part and parcel of everyday life, it's important that you carve out the perfect home office setup to reach peak productivity. All the elements in your environment can affect your mood and health, so even the smallest of changes can make a difference.
Let's take a look at the latest home office designs in 2021.
Home office design ideas 2021
Setting up a dedicated home office work space is important to reduce distractions and improve productivity. The work space doesn't even need to be an extra room—just a small work space that you have "reserved" as a home office. All your home office-related stuff can be in one place so you're more organised, plus it's easier to "switch off"– just walk away from your work space when you're done with work and want to spend time with your family.
Once your work space is set up, you'll need a right-sized office desk and the perfect chair that you can comfortably spend the day in your home office. The right desk-chair combo for your work space is crucial as you'll be at your home office for long hours, and you'd want to minimise discomfort and stress posture issues. It should also help with reducing fatigue and muscle tension problems you might have at your home office.
How do I make my home office space look fun professionally?
A well-designed home office space improves your mood and productivity, so it's important to strike a balance between professional and fun.
It's time to accessorise, but be smart about it. Go for a proper office desk set and shelving so you can minimise clutter. Next, take your office setup one step further by customising your lighting for your home office space. For close-up work you can get a task light, then switch to lamps to provide an ambient lighting mood. The feel of a good carpet or rug underfoot can also be a mood booster, in addition to a small speaker for music.
Everyone has different likes and needs for a perfect home office space, so there's no one-size-fits-all option. Take things one at a time so you don't feel overwhelmed by it all.
Small home office ideas 
Even if you don't have a dedicated space to turn into a home office, you can still make do with what you have, for instance, excess space in the bedroom. If you have only a small space to set up your home office, try to make the space as comfortable as possible. From the type of table you're working on to the paint colour you use, these things can make a big difference.
What type of table/desk/adjustable table to use?
Before you identify the right office table/office desk to buy, think about the chosen work space in your home where you're going to place your office table/office desk. You don't want to buy too big a desk if you're going to be working under your stairs, or the space you have reserved is quite small. Also, consider if you're going to be getting an adjustable office desk that can be converted into a standing desk. Standing while working does have plenty of health benefits such as reducing back pain and improving productivity. Check out FlexiSpot for some good options.
What type of ergonomic chair/office chair to use?
It can be painful to sit all day at home. Getting a comfy, ergonomic chair might help—but there's no universally perfect model because everyone is different. If you have the cash to splash, a gaming chair like the ones from Secret Lab provide maximum comfort for your office setup and is durable too. But you might be content with a plastic chair or an office chair without a handle—try them all to see which suits you best for your work space. It's more important to take frequent breaks and walk about a little so you can stay productive.
What type of paint colour to pick?
Don't underestimate the impact of the right wall colour for your home office work space. Some paint colours are known to bring positive psychological effects. If you're looking to maximise your focus, consider beige-gray. A warm white paint is easy on the eyes and gives your home office a "clean" look. For a more calm, relaxing feel that's also not distracting, try earthy green. For creatives looking for bright ideas and new inspirations, use a bold, playful shade of peach or coral pink.
What is a good Internet speed? 
You'll want clear Zoom calls for productive meetings with clients and colleagues. If you're staying in a double-storey house, opt for mesh WiFi for maximum WiFi coverage all around the home. Good mesh WiFi devices include the Linksys Velop Mesh WiFi and TP-Link Deco P9. There's no "best" router per se but look out for a router that best supports your current internet plan (300Mbps, 500Mbps, or 800Mbps).
What is the right AC temperature?
Living in Malaysia is like experiencing summer all year round, but it gets worse in the afternoon. A study by Middle Eastern cooling company Taqeef found that 22°C to 25°C is the best air-con setting for working from home, with 22°C being the optimum temperature for maximum production output. Just be sure to keep track of your electricity bill. Check out this article on how to lower your electricity consumption at home. 
Should you get an air purifier?
Air purifiers not only work to increase air circulation at your home office, but also to improve your household air quality by reducing dirt, dust, pollen, pet dander, and other airborne particles. You only need a humidifier if you suffer from irritations caused by dry air conditions like dry skin or sinus issues as all it does is add moisture into the air. The white noise produced by air purifiers could also help those in the creative field like artists and graphic designers. If air purifiers are too expensive, how about some all-natural air purifying plants instead for your work space?
Modern home office ideas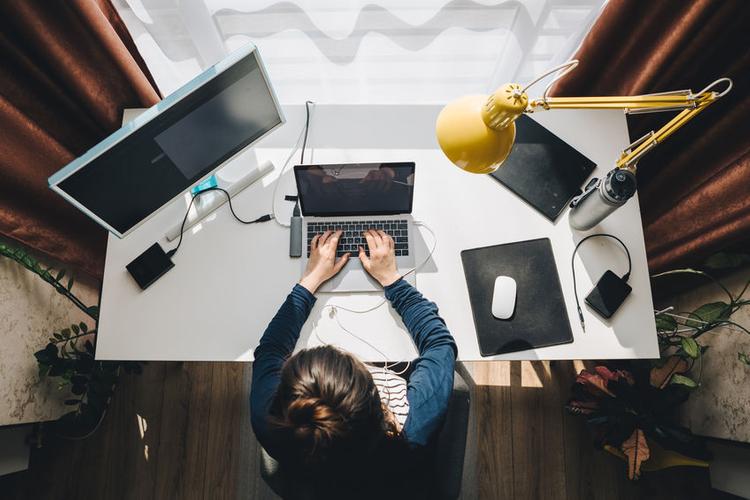 A modern home office requires the essentials for a productive workday. Here are some must-have items—you can't set up a home office without these:
1. Stationeries and organisers
Client calls and you need to take notes on the fly? Always have a full set of stationery and an organiser by your side for emergencies or for those eureka moments when you come up with a great idea.
2. Laptop riser
Here's the sort of thing that doesn't seem necessary in your home office, but trust us when we say that having a laptop riser or computer stand will make it so much easier to work productively and comfortably without straining your neck.
3. Headphones
WFH means constant video calls with clients and colleagues, so you're going to need a pair of headphones with a decent microphone so both sides can hear each other loud and clear. Look for a pair with active noise cancellation that fits your ears perfectly.
4. Table lamp
Perfect for those late hours when you need to rush a project. We suggest you search for an LED desk lamp as they are gentler on the eyes. Some table lamps may also have a charging dock for your phone too.
5. House plants
Some say the simple act of introducing more greenery into the home can boost productivity. Look out for these indoor air purifying plants that not only add a splash of colour to your home office, but also purify the surrounding air in your work space. Check out these articles on what kind of indoor plants to grow at home.
6. Coffee and snacks
No office setup is complete without coffee and snacks. Stock up on coffee and snacks to help get you through the workday. For coffee lovers, we suggest buying a temperature control mug to help keep your coffee warm.
7. And more…
Other things you should consider for a perfect home office setup include a good pair of Bluetooth speakers if you're one to listen to music while working, some scented candles to brighten up the mood, and good file cabinets/storage spaces to keep your home office space clutter-free.
Home office decor
With a little bit of creativity and some elbow grease, you can create the home office setup of your dreams. Maybe you prefer a minimalist look, or you may be into rustic décor. Perhaps a bohemian themed home office or something with a monochrome style. Here are some modern home office styles you can incorporate into your home:
1. Minimalist home office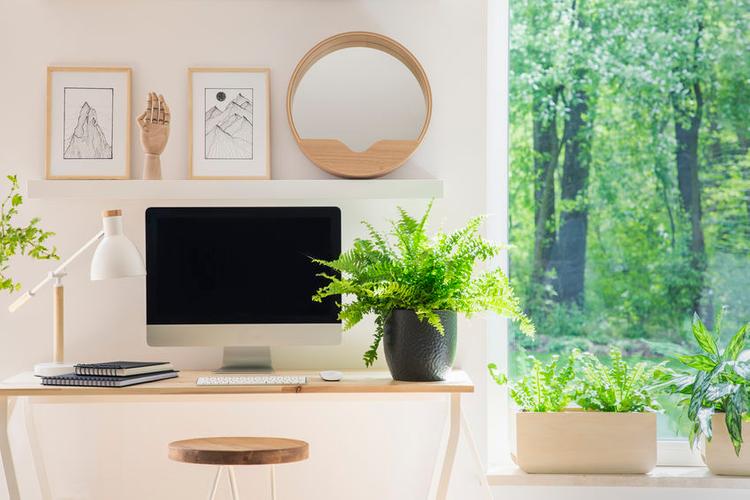 Leverage on simplicity to create a productive work space free from distraction to amp up your productivity. Use a desk bureau to hide your office away when not in use. Even a shelf can double as an office desk. Even though white is usually the minimalist palette of choice, splashing another second colour into the mix is not against the rules for a minimalist home office setup.
2. Couple Work Station
Living with your beau? With some planning and plenty of compromises, the both of you can create a couple work station that meets both your daily needs. Whether it's a back-to-back office desk, face-to-face office desk or one long shared office table, the important thing is that both of you should be equipped with everything you need within an arm's reach. You can be creative with space dividers to give each other some private space using shelving or lighting fixtures.
3. Bohemian themed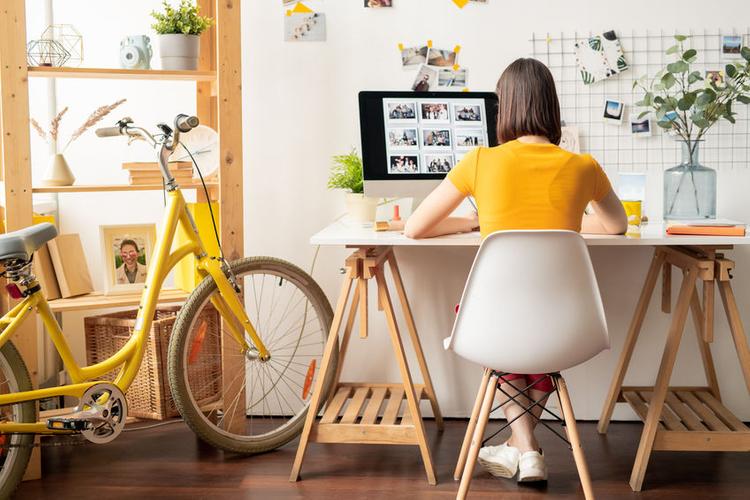 The boho style is eclectic and free-spirited, using rattan, wood, and plenty of accessories to decorate the home office to your style. But it's important to keep your colour choices to monochrome, all-neutrals, or with some added bold touches so you can stay concentrated. Use the office desk as your centrepiece and build your work space around it.
Check out this article for more home office design ideas and inspirations. Also, see Timothy Tiah's 5 tips for creating the perfect home office.
TOP ARTICLES JUST FOR YOU:
? Explore these handy tips on how to work from home with your family.
? Here are some ways to make your home office more eco-friendly today.
? Let us guide you to create a sanity-saving home office space.
Disclaimer: The information is provided for general information only. iProperty.com Malaysia Sdn Bhd makes no representations or warranties in relation to the information, including but not limited to any representation or warranty as to the fitness for any particular purpose of the information to the fullest extent permitted by law. While every effort has been made to ensure that the information provided in this article is accurate, reliable, and complete as of the time of writing, the information provided in this article should not be relied upon to make any financial, investment, real estate or legal decisions. Additionally, the information should not substitute advice from a trained professional who can take into account your personal facts and circumstances, and we accept no liability if you use the information to form decisions.