We spoke to some people to understand their experience from opting for the bank moratorium and provide some suggestions on your next step of action now that the loan repayment assistance period has ended.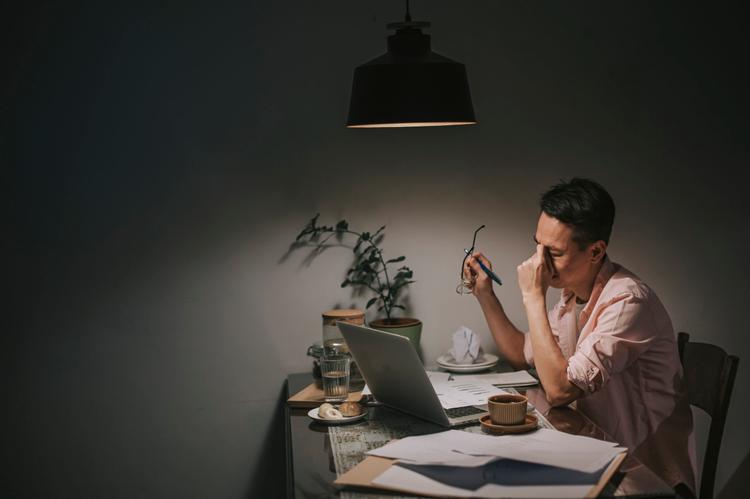 ✉️ Subscribe to us on Telegram for the latest property insights and updates.
2021 was a challenging year for many Malaysians, especially for those who applied for the 6-month loan moratorium in July 2021
This means that starting from as early as January 2022, they would have to go back to paying their bank loans. Based on Bank Negara Malaysia's report, between 1 June 2021 and 29 October 2021, more than 2.7 million individual borrowers and 93,000 SME borrowers had obtained some form of loan repayment assistance from their banks. While we hope that those of you who did apply for the moratorium has found some avenues in the last 6-months to improve your financial outlook, it is also important to know what your options are moving forwards.
We spoke to some Malaysians to get an idea of what they have done in the last 6-months during the moratorium and what are the available alternatives for those who still struggle to pay their loans in 2022.
What was the 2021 loan moratorium anyway?
If you are not familiar with the term, a loan moratorium basically means a loan deferment/holiday. The one introduced by the Malaysian government dubbed Pakej Perlindungan Rakyat dan Pemulihan Ekonomi (PEMULIH) Moratorium in April 2020 was intended to stem the financial impact on individuals and small businesses during the Covid-19 pandemic. The loan deferment would assist those who are in a financial bind due to loss in income, where the freed-up money could be used to purchase necessities such as food and essential household items.
It is open to all Malaysian citizens who are either individual borrowers or own SMEs. The moratorium is without conditions, with no submission of documents needed. Under the scheme, people who take up the offer have two options:
A six-month moratorium on your loan, which means are not needed to make any payments for 6-months but will defer/postpone making payments until after the period ends; or
A 50 % reduction in monthly loan instalments for six months.
For more information on what the PEMULIH Moratorium entails, read What you need to know about the unconditional 6-month moratorium.
What were some benefits from taking the option of the loan moratorium?
This may seem obvious but there are other benefits from taking the option besides not having to service the loan during the period. Property owner Keith took the option of the moratorium because he saw it as an opportunity to reinvest that money into alternate investments:
It's true that the moratorium is not a gift and that it needs to be repaid but given how low interest rates are if you have alternate options to re-invest the money, why not take it as a loan to grow your money into more than what you owe your bank during the 6-months?"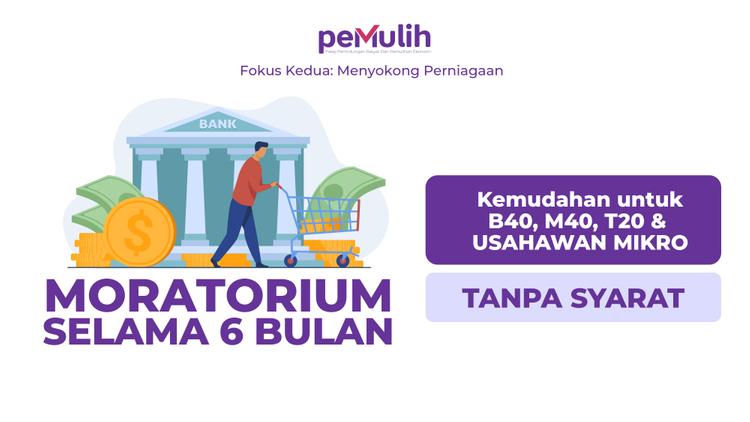 Fair if you have taken the option on the front foot as Keith has done, but what if you were doing it because you were trying to stay afloat? Katy, who is a partner in an F&B establishment shared,
I opted for the loan moratorium because my business was not allowed to run much in the past year and I had overhead costs I needed to pay off. The loan holiday allowed me to keep my business afloat during the MCO."
Katy feels a little more assured about the future now that business sectors are allowed to open more and people have taken to dining out more often after being couped up at home for the best part of the year.
NOTE: Repayment Assistance selections made in 2021 will not affect your CCRIS records.
What happens after the Moratorium 2021 ends?
The reality is that the loan deferment was always going to be temporary. The loans still have to be paid eventually and for those who opted for the moratorium, the repayments will return next year with a slight vengeance as the amount in January 2022 will be adjusted to factor in the payments that were skipped during the moratorium, although Keith stated that the adjustment may be just minor as interest rates are currently low.
SEE WHAT OTHERS ARE READING:

 Moratorium Malaysia disadvantages: What you should know before applying

PEMULIH loan moratorium: Is there really no interest on interest?
Is there an option for me to extend the moratorium or defer my loans to 2022?
Those who still require financial assistance in 2022 can look at:
1. URUS Assistance Scheme for individual borrowers
If you are wondering if you can extend your bank moratorium into 2022, the answer is a yes for people from the B50 income segment. This is defined as individuals with a gross household income of RM5,880 or lower and who has experienced either loss of employment or at least a 50% reduction in income.
The Financial Management and Resilience Programme or 'URUS' is a comprehensive financial aid initiative which is on an opt-in basis, in collaboration with Agensi Kaunseling & Pengurusan Kredit (AKPK). This package is offered by most major banks such as Maybank, CIMB, Hong Leong, Public Bank and more.
The options available under the URUS scheme are:
Option 1: 3-months waiver on interest/ profit; OR
Option 2: 3 months waiver on interest/profit AND up to 2 years reduced instalments. For this option,

your existing payment assistance programme will cease immediately once this scheme starts.
Individual customers who fulfil the criteria can apply for URUS through one of their banks starting from 15 November 2021 until 31 January 2022.
How to apply for URUS under AKPK
STEP 1: If you have one loan facility – apply directly to the bank. But if you have financing with multiple banks, apply to any one bank where your performing loan facility is under existing repayment assistance.
STEP 2: Complete the application form with your bank and list all your loan/financing facilities.
STEP 3: Provide the following supporting documentation, showing income reduction of at least 50% or unemployment status (latest version):
EPF statement OR
Bank statement OR
Income Tax form OR
Salary slip
Letter of termination from the previous employer
STEP 4: AKPK will inform you of your application status via email within 10 business days from the date your bank acknowledged the application. For motor vehicle loans/hire purchases, your bank will inform you directly.
STEP 5: Successful applicants will receive a Personalised Financial Plan (PFP) that sets out a monthly debt repayment amount and schedule for a period of up to 24 months.
For the full list of banks that offers URUS, go here.
2. AKPK Financial Resilience Support Scheme (FIRST) for SMEs
AKPK is also offering a package through banks dubbed the AKPK Financial Resilience Support Scheme (FIRST) that runs from 15 November 2021 to 30 June 2022 for microenterprises that have lost less than 25% of their income at the point of application, whose loan/financing is performing (i.e. less than 90 days past due) at the time of application; or who has applied for PEMULIH and are not eligible or not agreeable with the assistance offered. Successful applicants would receive:
Reduced instalments of up to 2 years based on borrowers'/customers' affordability. Do note that the period may be shorter depending on borrowers'/customers' affordability assessment.
Any other arrangement required will reflect repayments/payments that a borrower/customer can afford in order to reduce overall borrowing/financing costs to the borrowers/customers.
Currently, only CIMB seem to be offering AKPK's FIRST scheme. Alternatively, you can contact AKPK directly to get onto the FIRST assistance scheme.
Katy feels that more should be done to help everyone recover, not just people who are from the B50 or own microenterprises, "Yes, I understand that the focus has to be on groups who may be struggling more but I do personally know many people in the M40 category who are still struggling. What would be the options for them then?", she shared.
Brian, another property owner, said that Malaysians from all walks of life would need more time to get back on their feet, "What happened in the last 18-months has affected people from all walks of life. Even though I have not lost my job, my wife who runs a small business has lost a lot of income which puts a burden on the overall family's financial health. We have had to eat into some of our savings."
Tips for borrowers who are not able to pay off their loans without the moratorium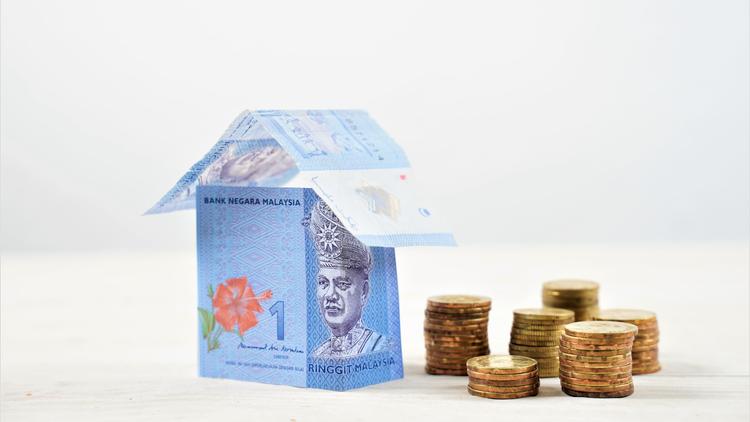 Debt management service by AKPK
Assuming you do not fall within the B50 segment, the hard reality is that you are going to have to face up to your loan repayments as early as January 2022. If you are still expecting to continue to struggle to settle your monthly loan repayments when moratorium Malaysia ends, you can always reach out to APKP and opt for their debt management services to help you restructure your loans so you can afford to repay your loans affordably. For more information, go here.
Loan refinancing
You could also see if you are able to refinance your loan (depending on certain conditions being met) although this means you are actually borrowing more money to cover your existing loan but newer and lower interest rates may give you a slight upturn on the amount you would have to fork out on a monthly basis.
For more details, read: What is home loan refinancing & how can I do it?
Lengthen the number of loan tenure years
Talking to your bank and seeing if it's possible to extend your loan tenure could also be an option. This entails adding more years to your loan so that your monthly instalments can be reduced. While doing this will increase your total interest cost in the long run, it may be an option worth exploring for now if it helps increase the affordability of your monthly instalments.
Try talking to your bank
You can also try a more out-of-the-box option and negotiate for a little more time and some leeway on your loan repayments but success on this front have been patchy as far as Brian said,
I did try to ask my bank if there are other options available to me in 2022 assuming if I can't afford to service my loans, but they suggested I talk to AKPK.
As of now, the Malaysian government have not made any commitment to extend the loan moratorium incentive in 2022. Check out the recent Tax reliefs, RPGT Exemption, PTPTN Discounts and 8 other financial incentives under Budget 2022.
Disclaimer: The information is provided for general information only. iProperty.com Malaysia Sdn Bhd makes no representations or warranties in relation to the information, including but not limited to any representation or warranty as to the fitness for any particular purpose of the information to the fullest extent permitted by law. While every effort has been made to ensure that the information provided in this article is accurate, reliable, and complete as of the time of writing, the information provided in this article should not be relied upon to make any financial, investment, real estate or legal decisions. Additionally, the information should not substitute advice from a trained professional who can take into account your personal facts and circumstances, and we accept no liability if you use the information to form decisions.