These garden ideas and pictures will inspire you to transform your outdoor space into a beautiful escape! In this article, we take a look at landscapes types and garden landscape ideas you can try on your own front yard or backyard.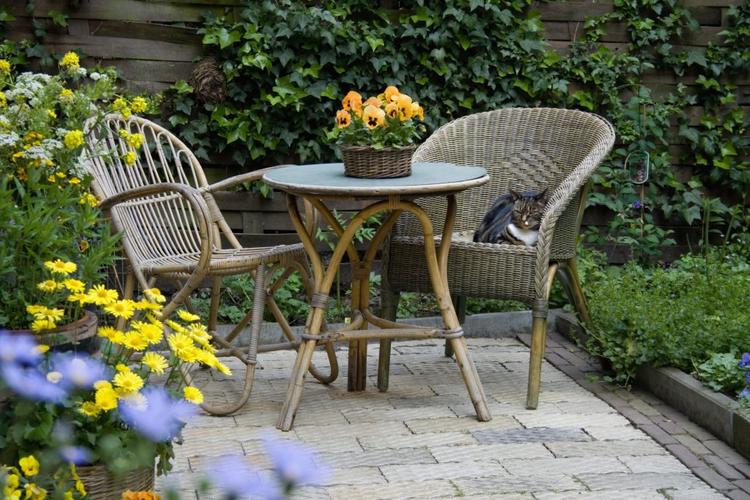 ✉️ Subscribe to us on Telegram to see more content like this.

If you are a nature lover, just looking at a beautiful garden landscape is therapy for your mind. Also, did you know that the human eye can see green better than any other colour? Luxuriating in your garden will offer some respite for sore eyes after a long workday, especially now that we are stuck at home due to the nationwide FMCO.
Landscaping a garden at your house does not necessarily require an expensive budget. You can still achieve great results without breaking the bank (or your back) with a little bit of creativity and time to spare.
Before we delve into garden landscaping ideas, you should get to know the elements you will usually find in any home landscaping. These are the two elements of landscape, you can use either one or combine both:
Softscape
Softscape uses natural elements such as plants and water. Using this element will create a fresh and calm environment for your garden.
Softscaping elements include all the plants in your landscape design, and water elements usually incorporate natural ponds, fish ponds, water lines and small rivers to the landscape design.
Hardscape
Hardscape refers to all of the non-living elements in landscaping and is usually combined with natural elements. Examples include:
Gazebo as a place to relax
Pergola
Pedestrian walkway
Water fountain/mini waterfall
Garden light
Next, we share some ideas for garden landscaping that are commonly found in Malaysia.
Types of garden landscapes
Simple landscape
For those who are looking to dip their toes into gardening/landscaping, something low-maintenance will be best. Here are some ideas that you can try:
Using artificial grass that does not need to be cut or cared for.
If you want to use outdoor plants, grow some shrubs at the edge of the fence – flowering shrubs that are easy to care for that grow abundantly include Jasmine, Hibiscus and Bougainvillea.
Bougainvillea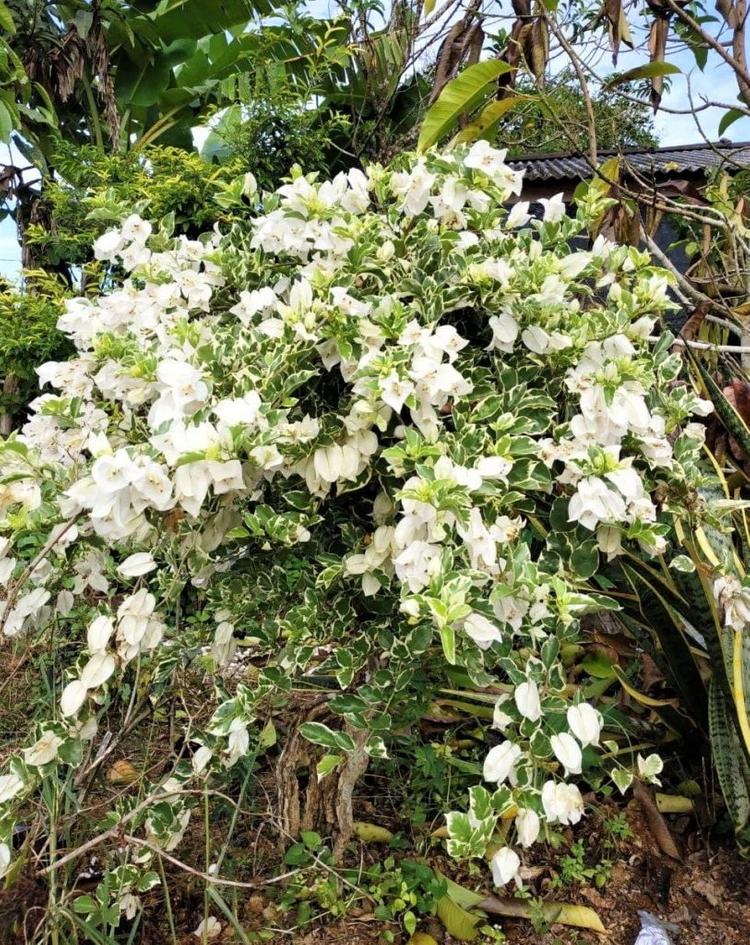 Mini Garden landscape
Not everyone is blessed with a big backyard. Worry not, you can still use every inch of your space to create a beautiful garden landscape starting with the corner of your balcony. Those who have space restrictions can opt to create a miniature garden. In fact, you can create a mini garden in a large pot or by using waste materials such as broken pots and bottles. Here are some tips you can practice to build your first miniature garden:
Step 1: Find some recycled containers/materials such as broken bottles or vases.
Step 2: Place the soil in a pot or container that will be used as a base.
Step 3: Choose a plant that will be the primary tree. For example, you can choose mini muraya, a small cactus that resembles grass. After that, place small stones and sand and decorations around the vase.
Step 4: You can place mini decorations such as small swings, mini bikes, small fences, small wooden stumps or small river stones and any other things that you like according to your creativity.
Here are some examples of a mini garden landscape using broken pots, stones and small decorations such as a toy house: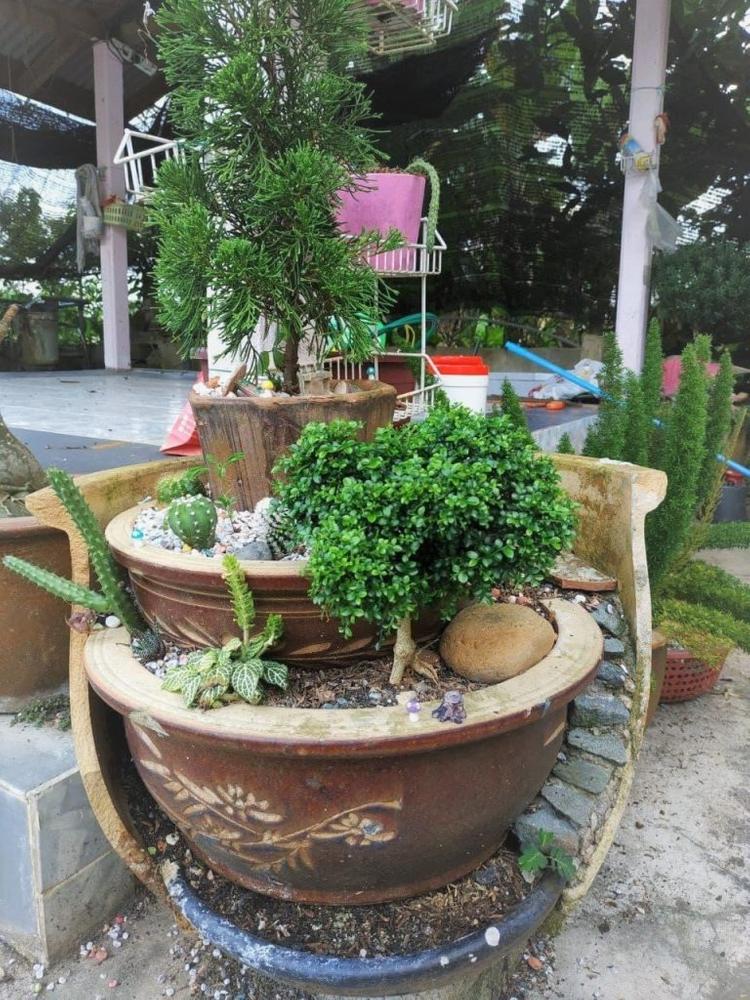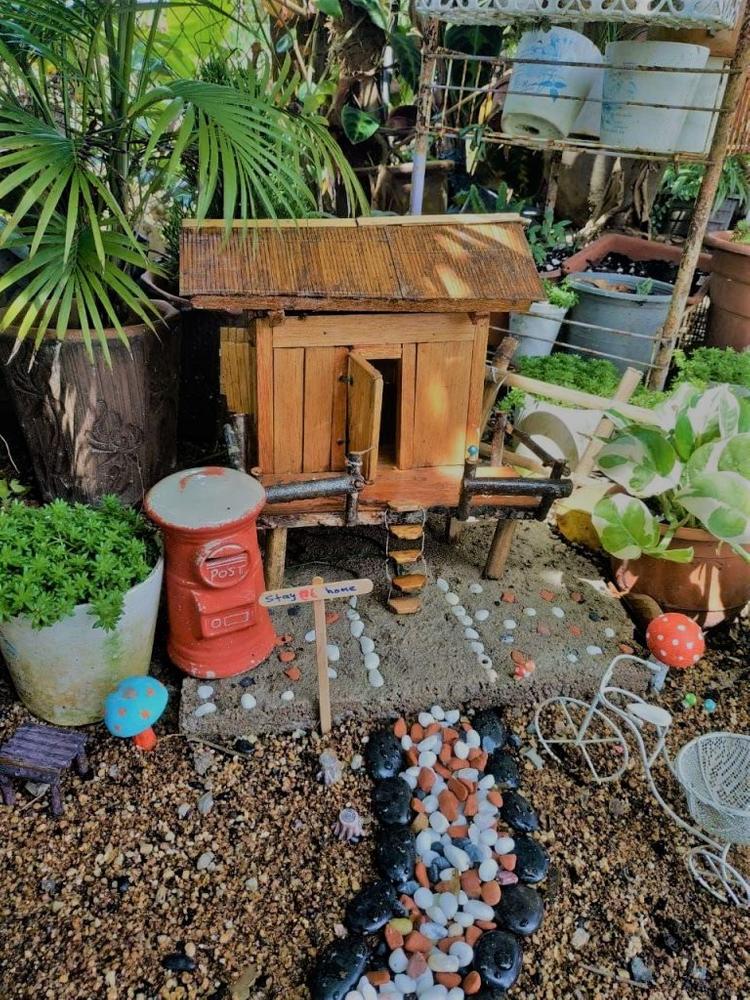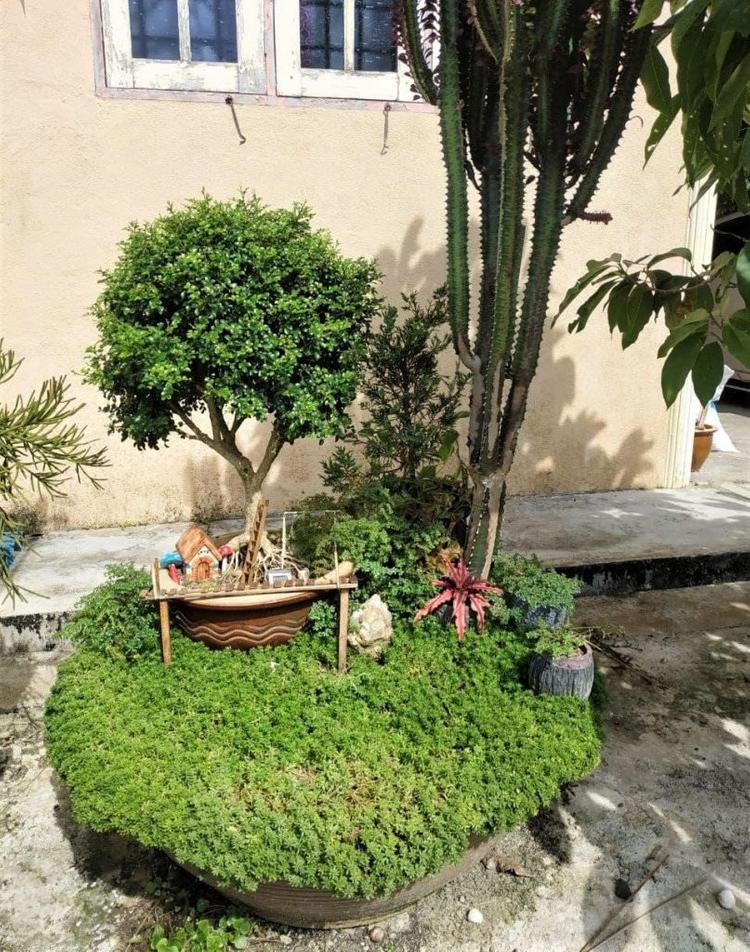 Vegetable garden landscape
Contrary to what you might think, you don't need a large space for a veggie garden. Yes, you will have more space and design options to play around with a large yard, but it is better to be proud of a small garden than to be overwhelmed by a big one!
How to make your vegetable gardens visually attractive? Give some colours to your vegetable garden using bright plants such as cherry tomatoes, bell peppers, Bunga Telang and so on. You can even utilise used tyres and recycled containers as pots, which will add a personal touch to your garden.
Besides having a beautiful landscape,  growing your own vegetables can be a very rewarding experience. You can harvest and consume your vegetables or sell them as a side business. Not only will you be saving money on groceries, but you could potentially have some passive income too.
Here are some vegetable suggestions that can give your garden a nice pop of shapes and colours: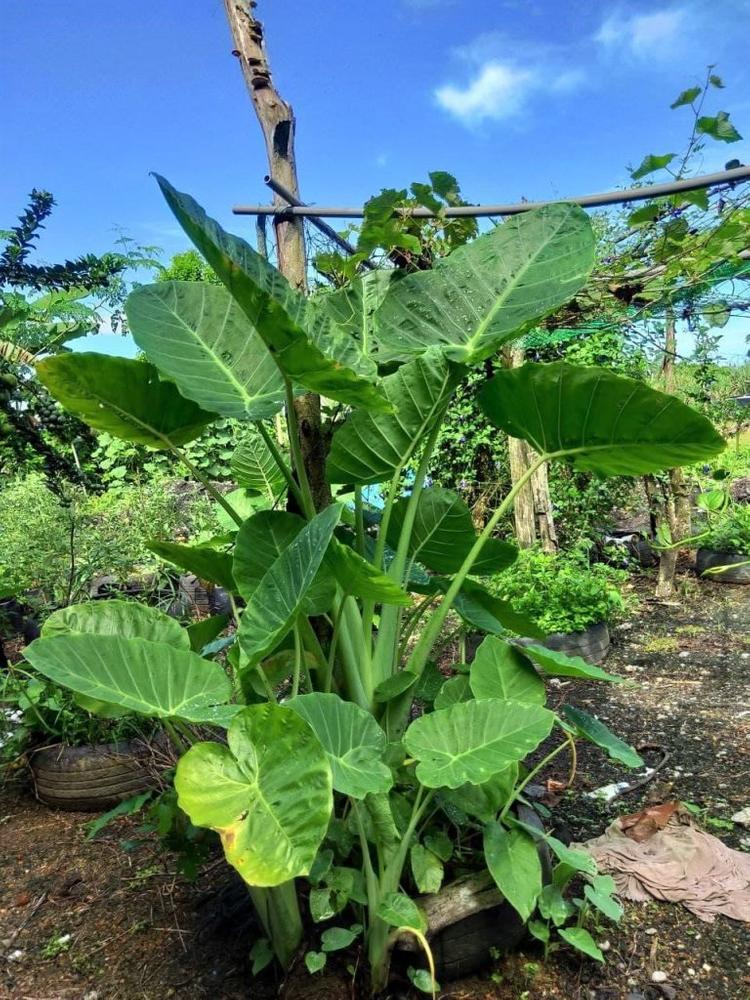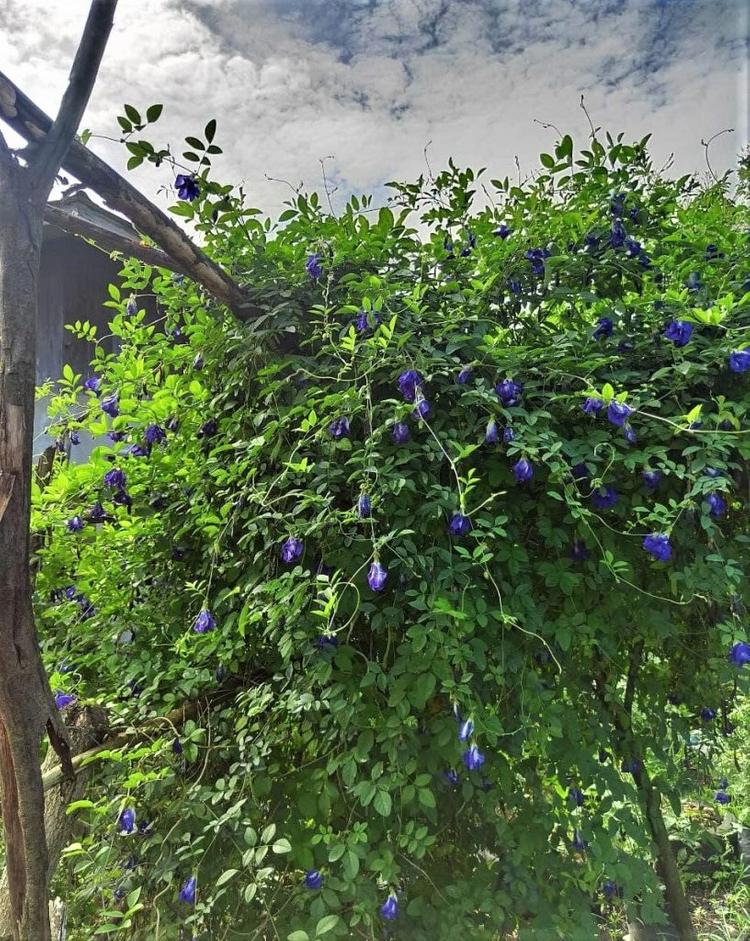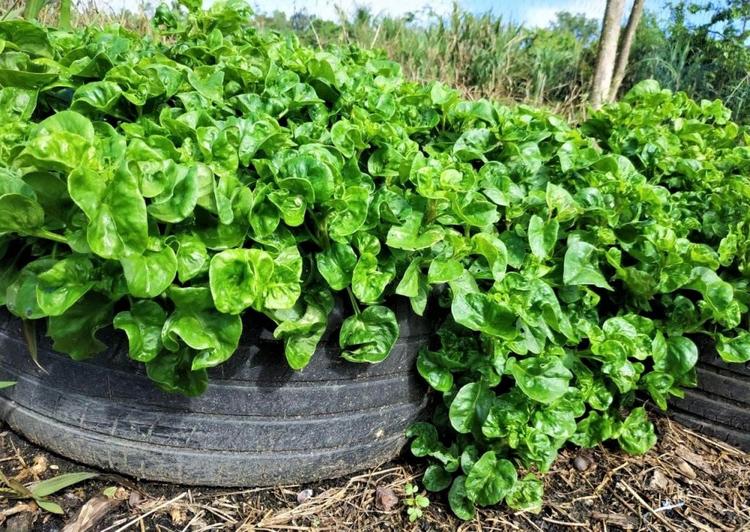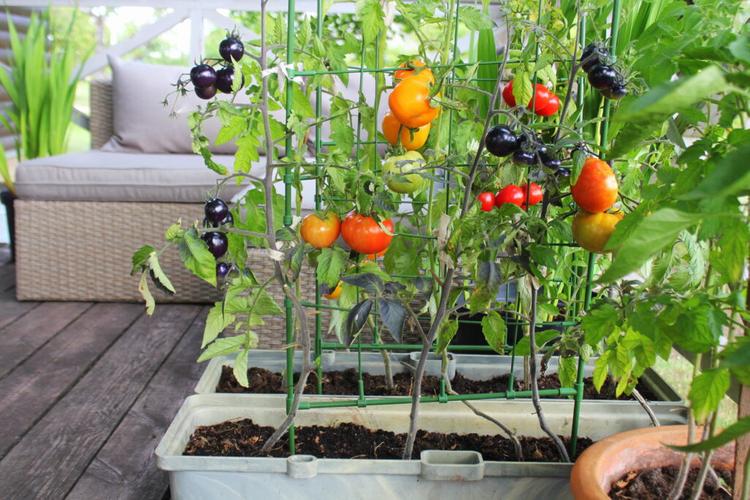 READ: 6 types of vegetables that can be grown only with water and sunlight
Garden landscape ideas for bigger spaces
For those who have a large yard or corner lot house, you are blessed with the advantage space. Hence, there are various landscaping ideas to create the garden of your dreams. Let's check out the garden landscaping ideas you can incorporate for your home:
1. Lawn grass
Lawn grasses are the main element that gives your lawn a beautiful landscape surface. You can use these lawn grasses all over the garden or in certain areas only, such as walkways and other regions.
These are the types of lawn grasses that are commonly used:
Japanese carpet grass
Philippine carpet grass
Cow grass
Pearl grass
If you want to use landscape grass, make sure it is cut and well maintained. If you have trouble caring for it, you can opt for artificial grass.
Fun Fact: Did you know that there are Cat Grass plants that can help your furball's digestive system? It can be grown in pots and is easy to care for. Cat owners can try planting Cat Grass for their beloved kitty!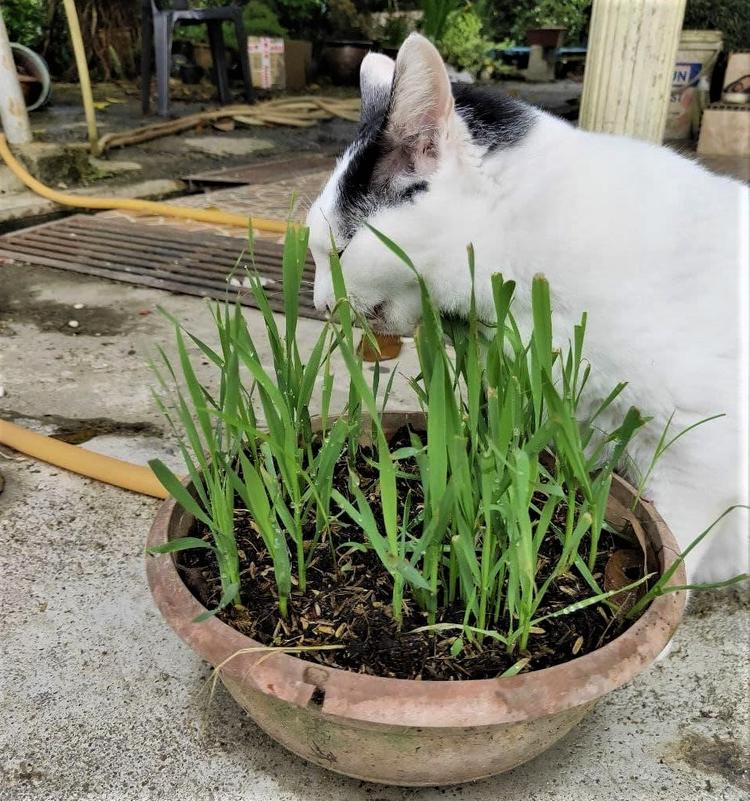 2. Shrubs
Next, we have shrubs, an excellent option as they are easy to care for and can live for a long time. It is perfect as decoration plants outside the fence or on the edge of the house.
Here are examples of shrubs that you can easily find and care for in Malaysia:
Siamese Jasmine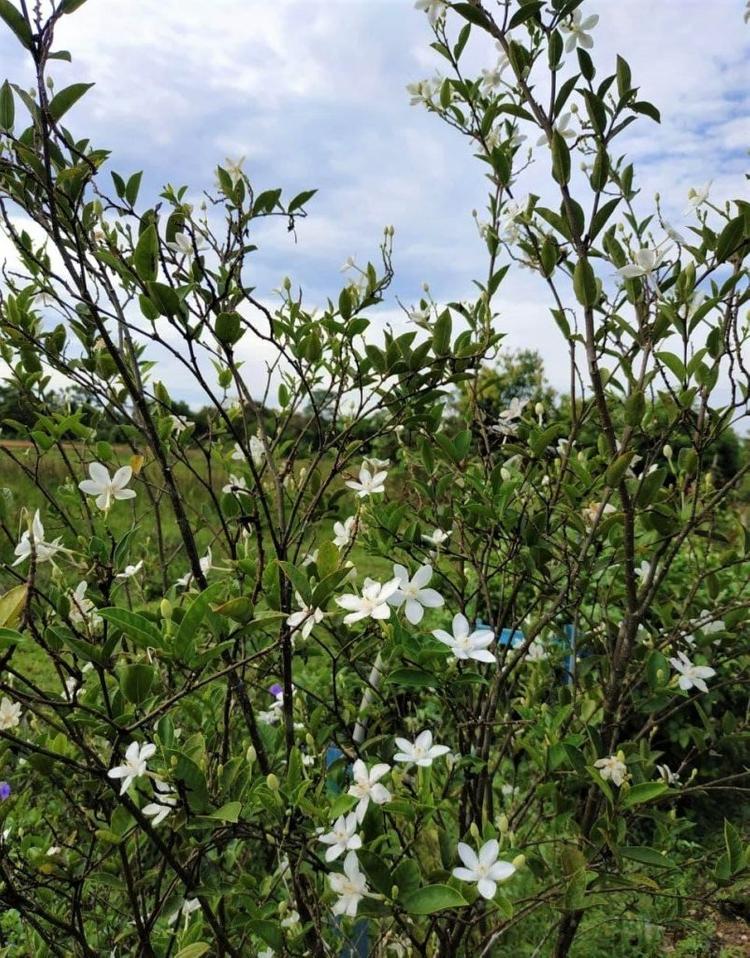 Moonflower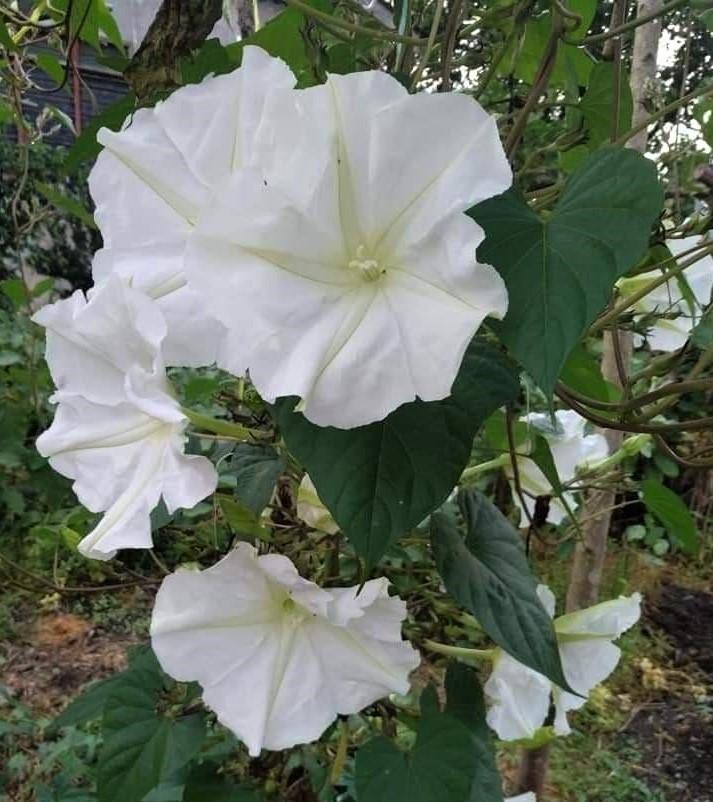 Croton Plants (Pokok Puding)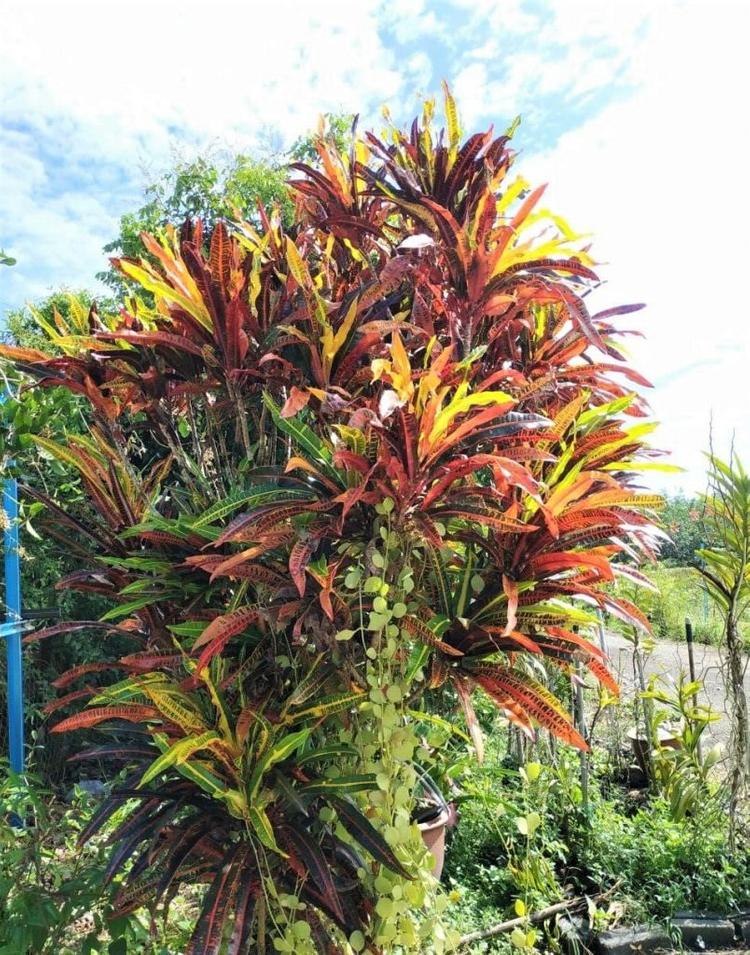 MORE: 9 best plant nurseries in Malaysia for all your indoor plant needs
3. Pond design Ideas
Did you know that watching fish swim can enhance your mood? If you have a suitable space, try landscaping a mini fish pond. Typically, you will see this water-themed landscape in a Japanese themed garden.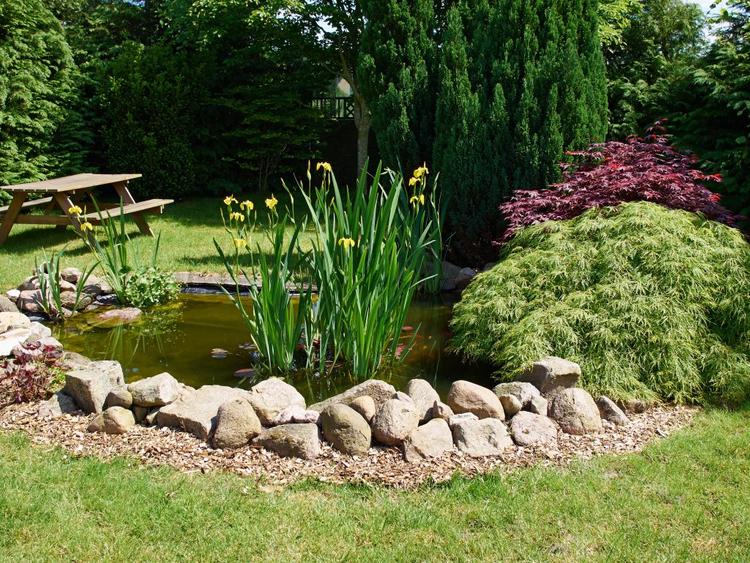 To make it more attractive, you can combine your pond with a mini waterfall landscape. You can create this waterfall yourself by using water sources, bamboo and river rocks.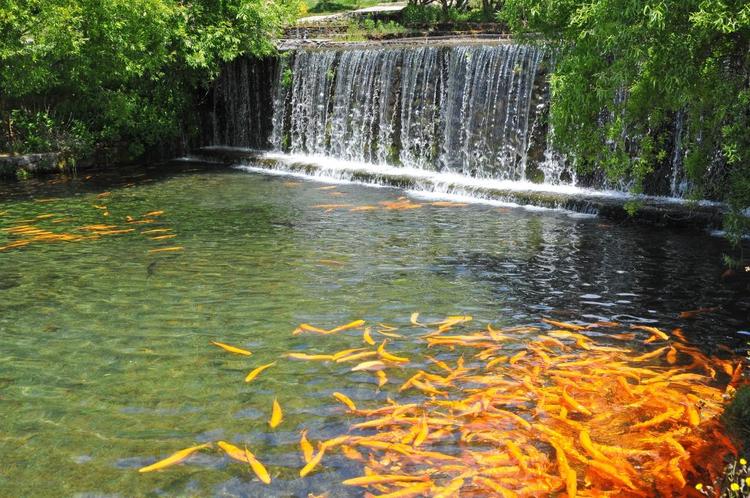 Don't forget to revitalize your pond with plants grown in the water. This plant will help provide shade to the fish and help balance the PH of the water of your pond. Here are some plants that can be propagated and grown in water:
Water Snowflake Lily
Lotus
Duckweed
These are some crucial factors to consider if you choose to build a mini fish pond:
Water temperature
Water pH
Pond cleanliness
4. Landscaping of walkways
These garden paths act as the foundation of landscape design, providing a sense of structure and order. Nothing adds a touch of elegance to your landscape like a beautiful walkway. You have a variety of options that can be used to create walkways. Here are some examples of walkway landscaping materials:
Cement
It lasts longer than wood
Easy to get in a nursery, or you can make it yourself
Available in a variety of ready-made shapes and designs
Stepping Stones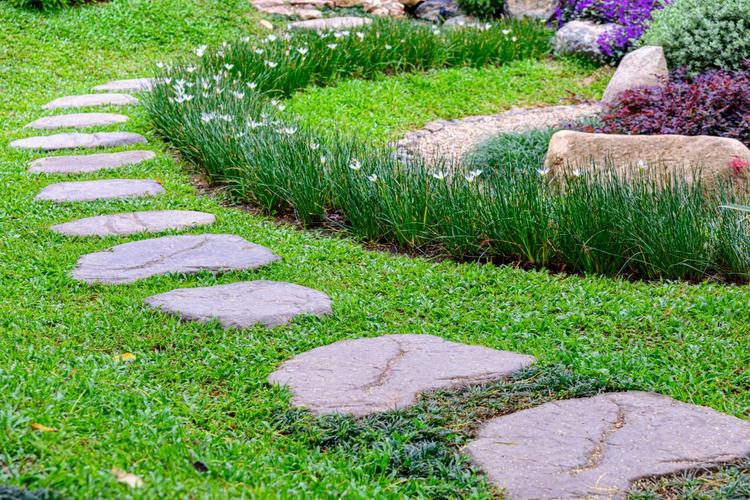 Examples of stone options that are often used are brick, pebble stone or small stone.
You can also use river stones as a walking route and, at the same time, can serve as a reflexology route.
Wood
Wood materials can be combined with other elements as well such as stone, to build walkways.
Wooden sticks cut into pieces can also be used as a beautiful walkway landscape.
5. Gazebo designs
For those who have a large yard, building a gazebo or a small wakaf will not only add variety to the landscape but is a highly functional structure too. For example, in a traditional Malay house or rumah kampung, a Gazebo can act as a place to rest, host picnics or serve as the backdrop for a wedding.
If you live in a corner lot house, building a small gazebo is a great idea. You will have a nice private space to relax and have a cup of tea with friends and family members.
Check out these stunning and unique gazebo designs:
Simple wooden gazebo design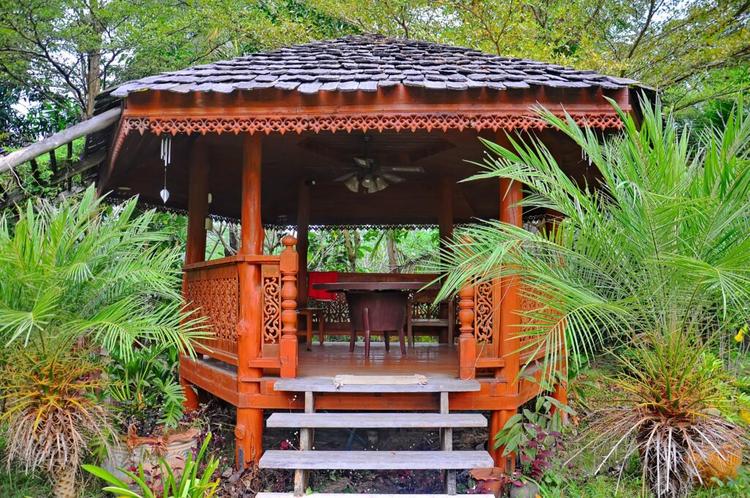 Gazebo by the pond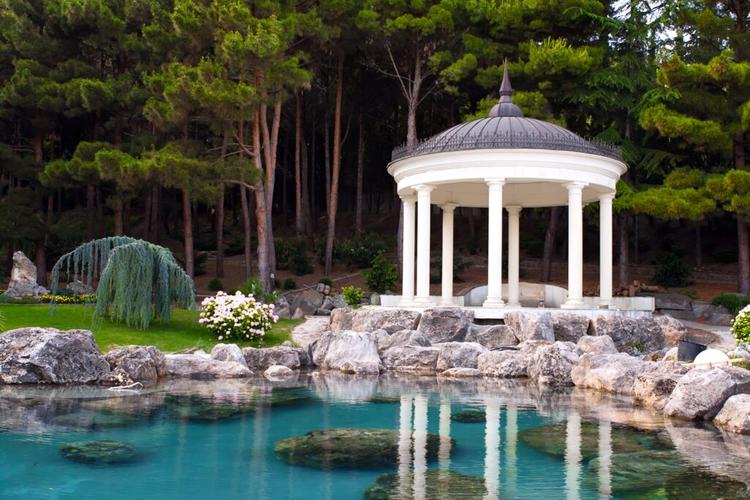 Modern Gazebo design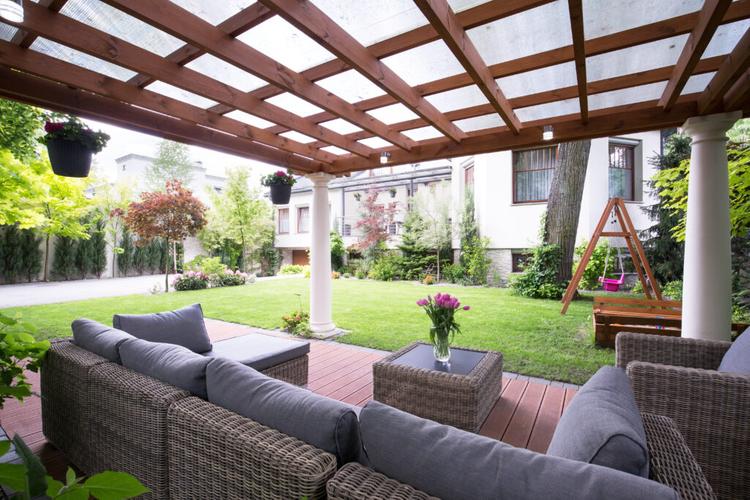 6. Pergola Designs
Pergola is an outdoor garden feature that can be used as your main entrance or a framework for climbing plants such as morning glory, nong nooch plant, cascade rose and more. Building a simple pergola is easy. You can pick any material that is durable such as iron, wood or bamboo as the framework. Then, all you need to do is furnish the pergola with any type of hanging or climbing plants.
Pergola landscaping is ideal for a traditional Malay house backyard or for any spacious backyard. A path covered with a pergola can help create a sense of romance or journey in the garden.
The main difference between a gazebo and a pergola design is the function of the roof. A gazebo provides full coverage from the sun while a pergola provides partial shelter and shade over a garden, pathway, or patio.
Here are some examples of pergola designs:
Wooden Pergola with swing set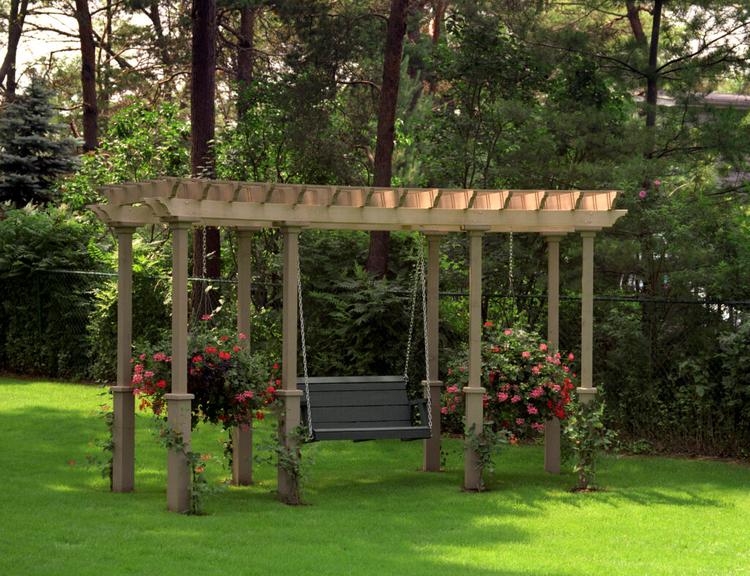 DIY Pergola made out of iron and wood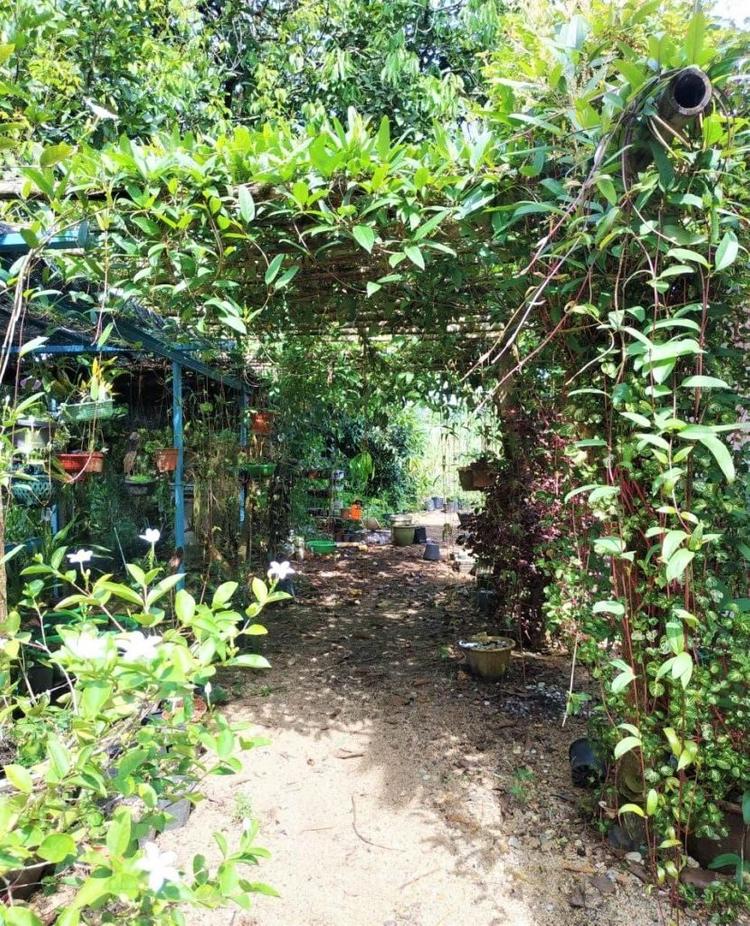 Pergola tunnel in a vegetable garden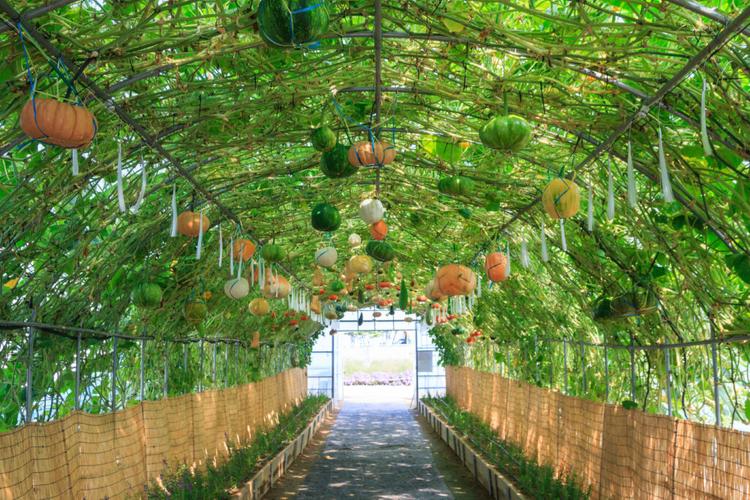 Pergola with garden furniture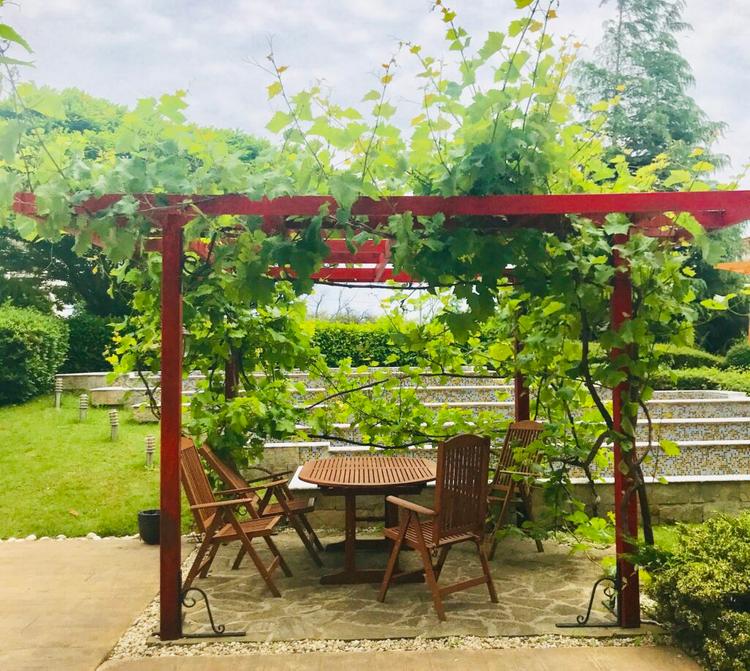 Discover some of the best plants to grow up on a pergola below:
Morning Glory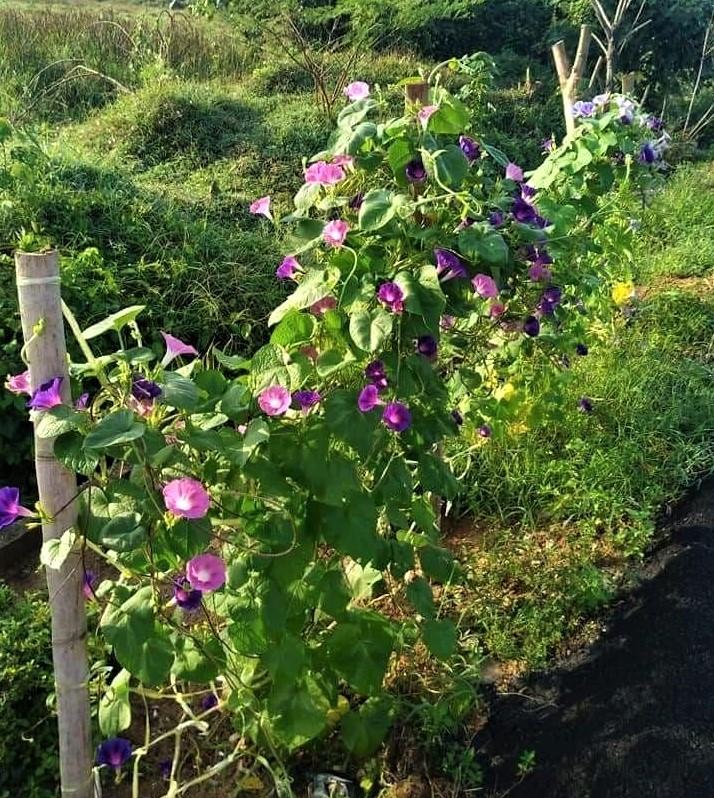 Nong Nooch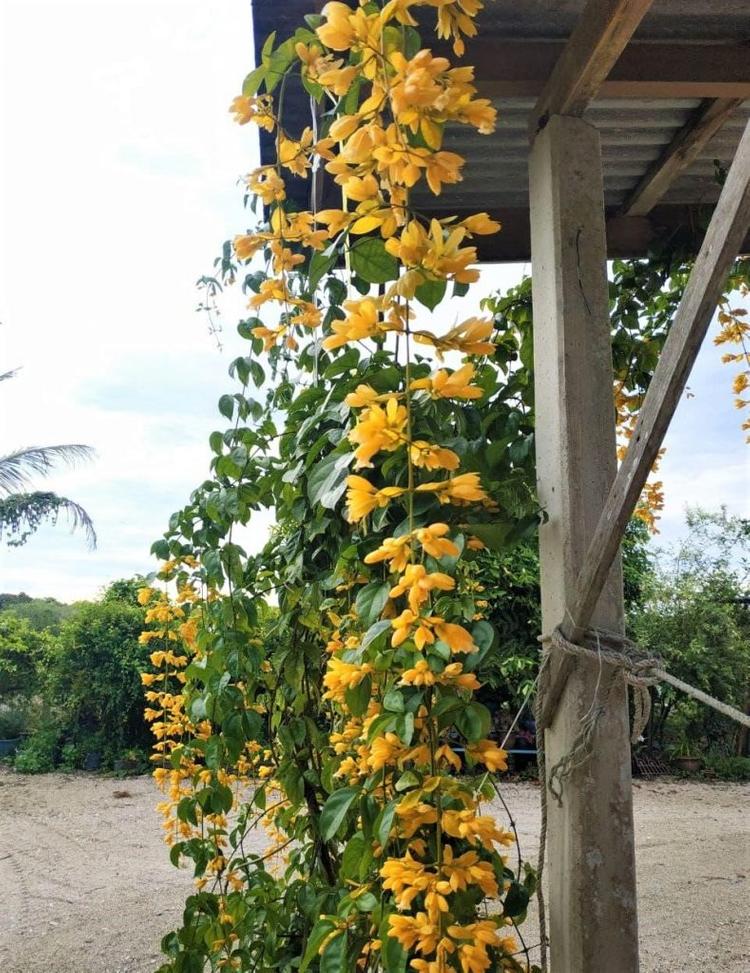 Madagascar Jasmine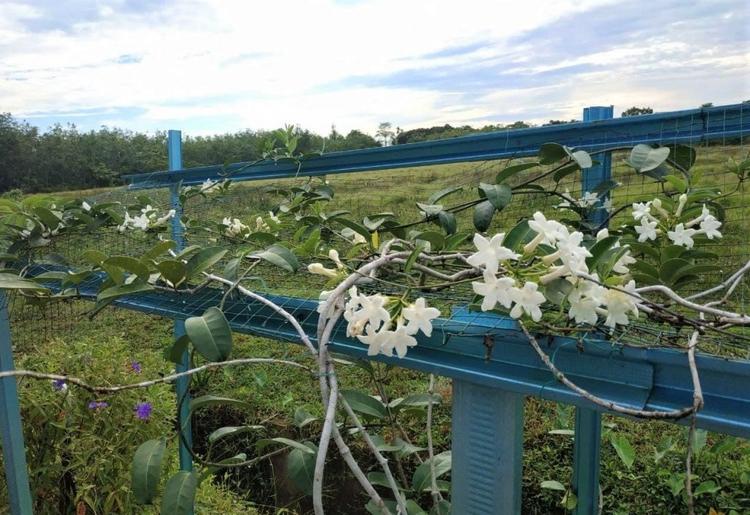 FIND OUT: 11 simple ways to get rid of snails and slugs in the garden
7. Planter box
Planter boxes are small boxes that are used to cultivate herbs and vegetables on patios, decks, balconies, windows and other outdoor spaces. They are an easy way to add some dimension to the aesthetics of your outdoor garden.
Benefits of a planter box
Raised planter boxes provide a better drainage system and enough space for your plants to breathe in wet conditions.
Easy to move the planters to any other location if you want to redesign your landscape
A great choice for gardening in small spaces as you can stack planter boxes on top of each other
Raised planters can help keep out garden slugs and crawling pests.
Types of planter box
Here are a few examples of planter boxes that are commonly used in any landscaping design:
Planter box for vegetables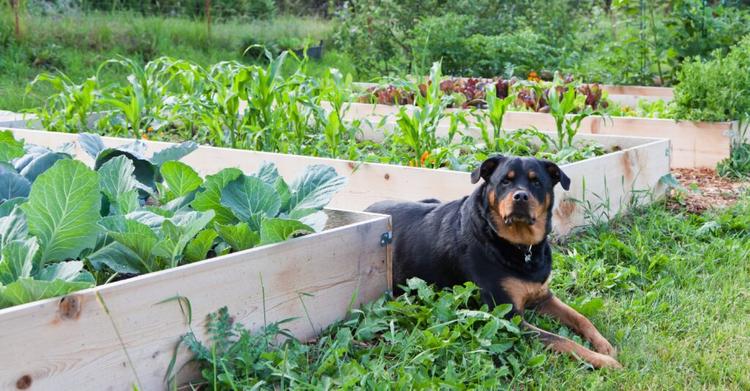 Wooden planter box (pallet planter box, cedar planter box)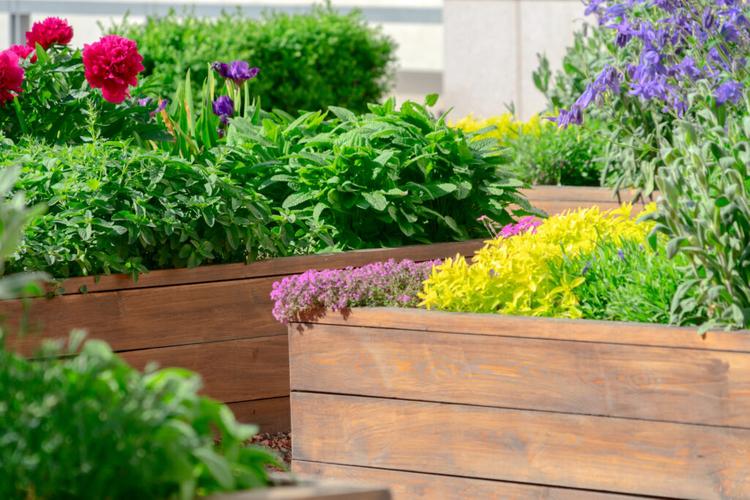 Plastic planter box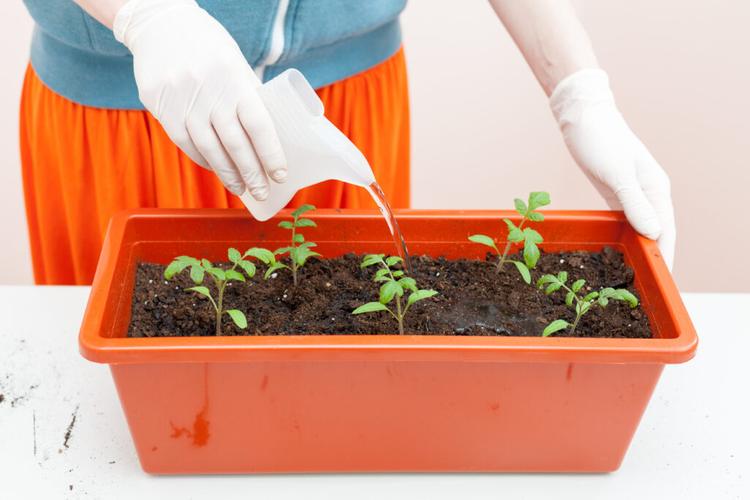 Finally, let's take a look at some lovely plant options that will take care of themselves. Outdoor plants will add beautiful colours to your garden and give structure to the landscape design. Should you wish to also decorate the interior of your house with plants, do check out our suggestions for indoor plants below!
Outdoor Plants
These outdoor plants will thrive in a garden with full sunlight and can be used as edging plants to provide a well-defined border between features in your garden. Use these attractive, easy-to-grow border plants to define your lawn and landscape edges naturally:
Bougainvillaea
This plant will bloom all year round and has a wide selection of colours such as red, yellow, white, purple and many more attractive colour options that will surely brighten up your garden landscape.
Hibiscus
Our national flower has a wide selection of colours and hibiscus tea also has a variety of health benefits!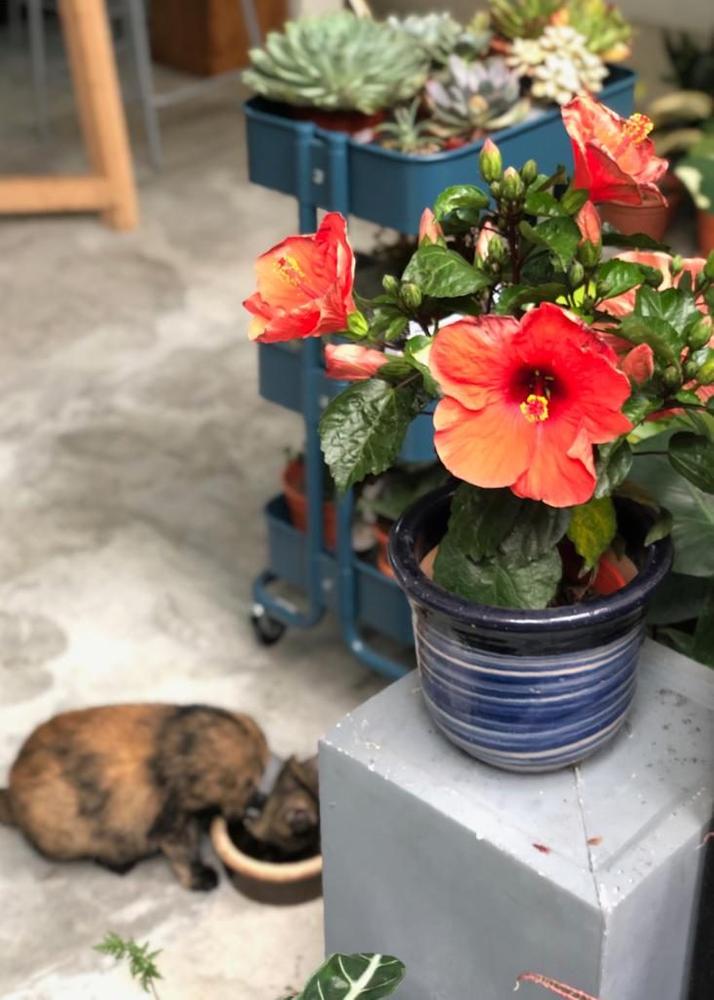 Jasmine flowers
Jasmine plants are easy to care for and have a fragrant smell. The flowers are also used as hair decoration accessories among Indian women, especially on special occasions.
White Aster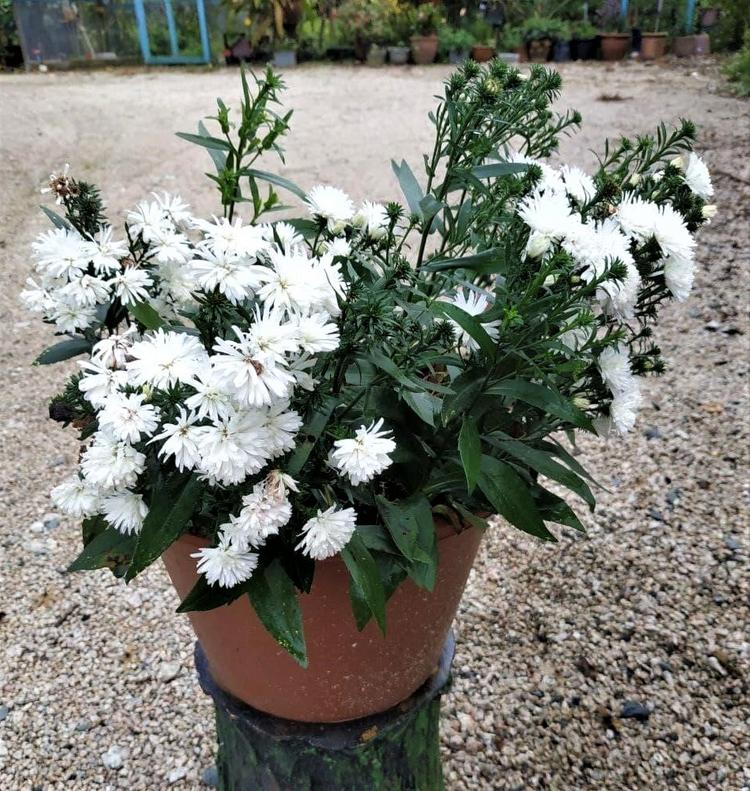 Indoor plants
To choose an indoor plant, you need to consider whether the plant requires shade or indirect sunlight because it will be placed inside the house. An added plus of indoor plants is that they will help to purify the air in your home.
Calathea
This indoor plant is easy to grow in shady places. What makes it more attractive, the leaves have interesting geometric patterns. You can choose from a wide variety of Calathea species, from easy-to-care options to those that require extensive care.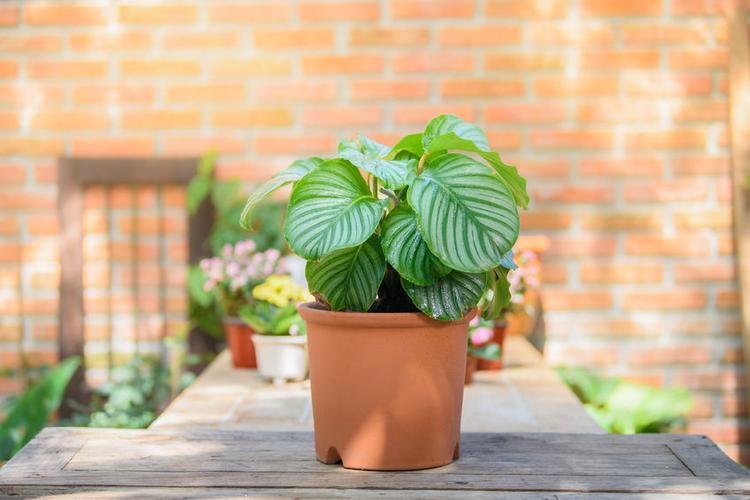 Ficus lyrata
Also known as fiddle leaf-fig, ficus lyrata is one of the most popular indoor plants on Instagram and can easily be recognised by its beautiful violin-shaped leaves. This plant thrives in warm and very wet conditions, perfect for the topical weather in Malaysia.
Snake plant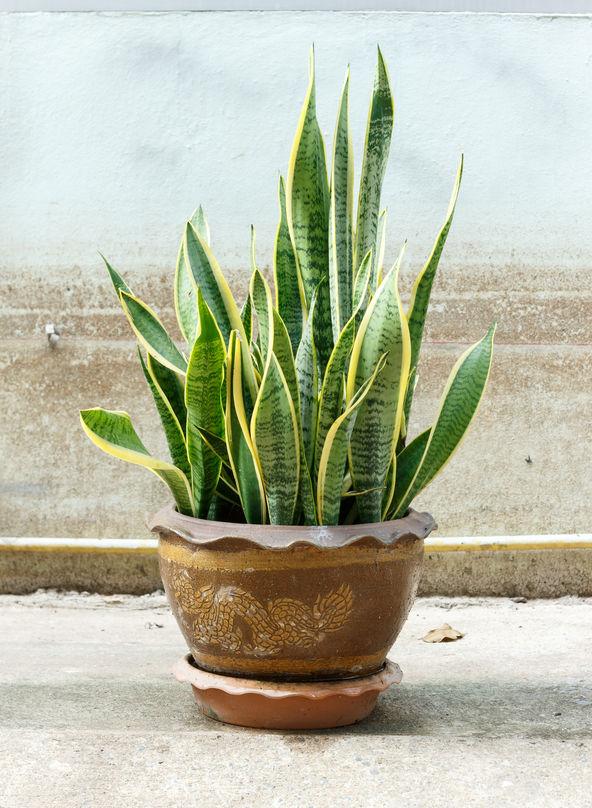 Next, the snake plant is back in trend as an indoor plant that is very tough and easy to care for. However, it is slightly toxic and not suitable if you have small children or pets. No worries, you still have other options to try.
CHECK OUT: Top indoor plants to look out for in 2021
We hope these garden landscape ideas will give you some inspiration to get started on transforming your outdoor space. For gardening beginners, we recommend starting with something simple – you can opt for a mini garden or get started with a few planter boxes on your balcony. Good luck!
Disclaimer: The information is provided for general information only. iProperty.com Malaysia Sdn Bhd makes no representations or warranties in relation to the information, including but not limited to any representation or warranty as to the fitness for any particular purpose of the information to the fullest extent permitted by law. While every effort has been made to ensure that the information provided in this article is accurate, reliable, and complete as of the time of writing, the information provided in this article should not be relied upon to make any financial, investment, real estate or legal decisions. Additionally, the information should not substitute advice from a trained professional who can take into account your personal facts and circumstances, and we accept no liability if you use the information to form decisions.