With more parents working from home, many are starting to realise just how important it is for their homes to be safe, fun and stimulating to keep the children entertained. In this celebrity series, Careen Tan shares her tips and priorities for designing a safe and fun kid-friendly home.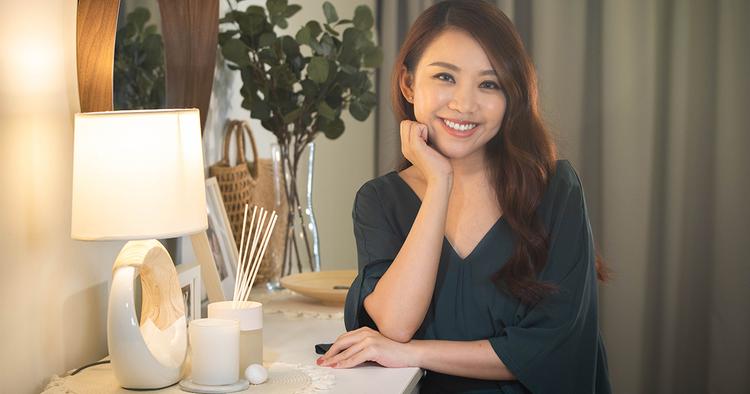 For parents who are looking for tips on how to design a safe and fun space, Careen Tan, founder of The White Atelier and co-founder of Wishful has some wonderful tips to share. Introducing herself as a very simple person, family to Tan is her everything, and making them happy is her priority.
"I am an open book. I strive to be as real and as genuine as I can be, and I love the honesty and sincerity in people. Inner peace and the simple joys in life matter more to me than anything.
"I also love all things beautiful, which was how I got into the wedding designing industry (custom designing wedding gowns and shoes at The White Atelier), and the gifting industry (designing personalised gifting at WISHFUL Curated Gifting).
"If I had more time in my hands, I would venture into the makeup industry or interior designing. If only we have 72 hours in a day and four pairs of hands! Too many interests, too little time!", Tan said passionately.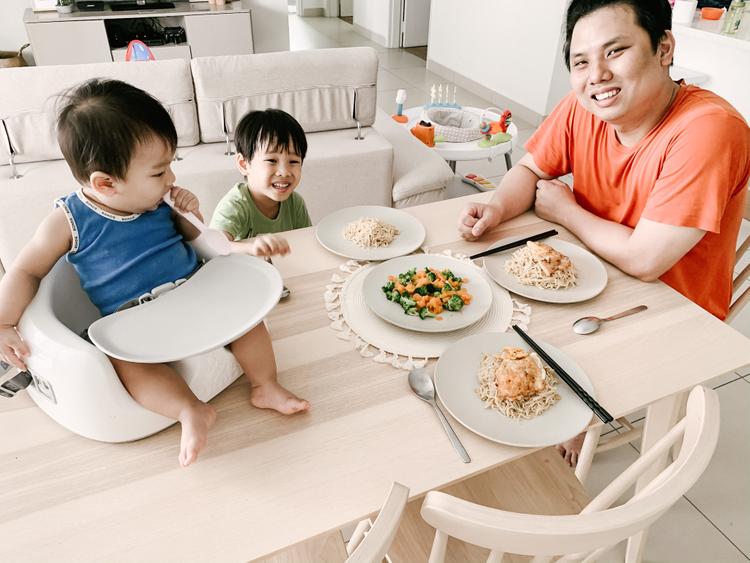 Tan and her family recently moved into a 1,500 sq ft condominium about five months ago, after staying in a 1,000 sq ft condominium for seven years. Her favourite part of living in a condominium is the multi-level security that comes with it. Whereas the dining area is her favourite part of her home because that's where her family bonds over meals and enjoys quality conversations.
With two adorable boys, Tyler,  four and Lucas, nine months old – creating a safe and fun space for them has also become Tan's priority. She shares her top tips with us.
Watch the fourth episode of the Waking Up in Malaysia: Waking Up in Ara Damansara with Careen Tan here.
1. Having their room or space will teach a child to take ownership of his room and things – thereby giving him a sense of belonging
In Tan's view, parents are encouraged to let their children have a room of their own if there are extra rooms.
"When kids have their rooms, they can have a safe space to explore and be creative," she said.
"Apart from the fact that your home will be ten times neater as all the toys will be in one room and not all over the house, having their room will teach a child to take ownership of his room and things, and also gives him a sense of belonging – that there is a space just for him.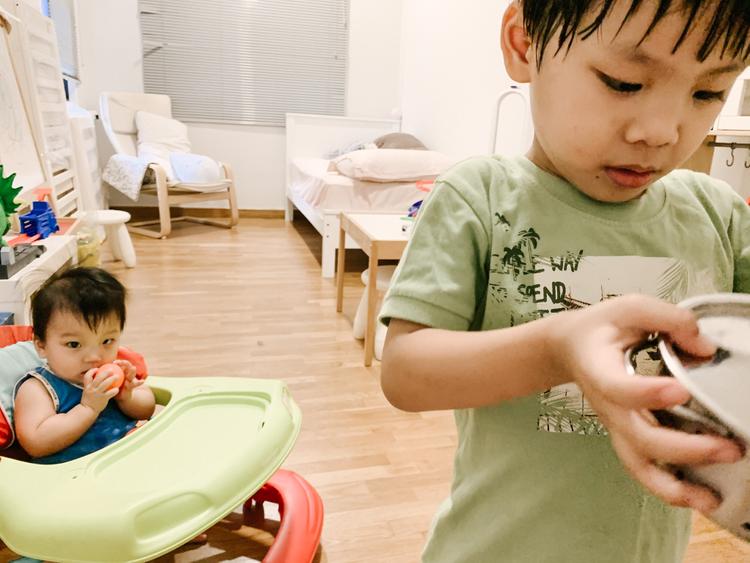 "Tyler didn't have his own playroom/bedroom back at our old place due to space constraint, so when we moved into our new home, he was so thrilled and proud to have his room, where he would now sleep in at night.
"Whenever we have guests over, he would proudly show them his room. That never fails to warm my heart, knowing just how much he takes ownership of his room and this home," she added.
2. A kid-friendly home is designed with the safety of a child in mind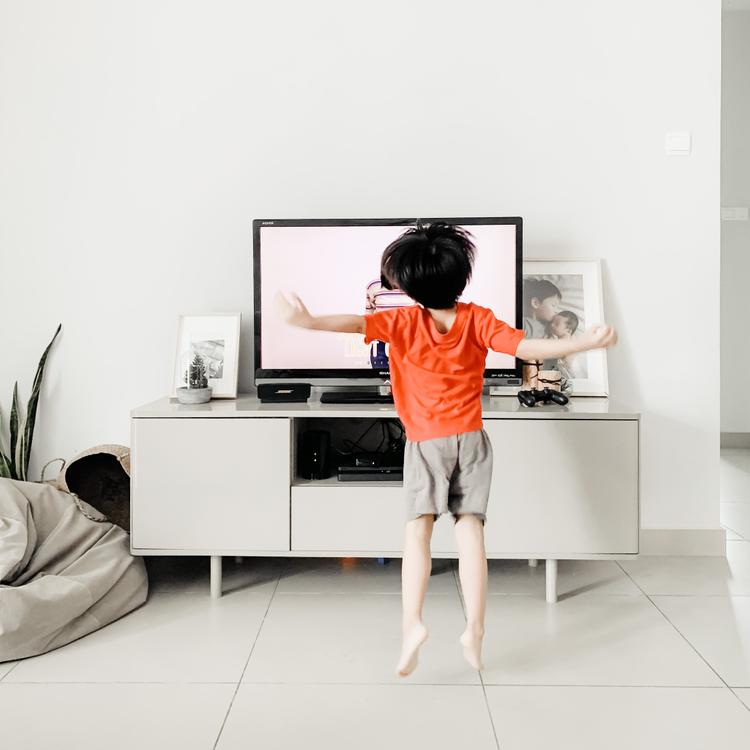 According to Tan, a kid-friendly home is designed with the safety of a child in mind. Kids are curious little beings on a search for discovery and adventure, who are oblivious to the dangers around them.
"Therefore, it is our responsibility as parents to ensure that no matter what happens, they will not be at risk of hurting themselves with what we bring into the home. This doesn't mean we need to have only children-friendly furniture at home, but some things that we can be mindful about are ensuring that the edges of the furniture are not too sharp that may potentially hurt the kids when they knock into them, placing electronic items like chargers, electrical appliances and hazardous items like knives and scissors at high designated places, securing furniture and ensuring that they won't potentially fall on the kids if they climb on them, and so on," she explained.
3. Start by creating a childproofing checklist
With so many things to keep in mind, it's best to come up with a childproofing checklist so you won't miss out on anything important.
"As much as possible, we get furniture that has rounded edges, and we try to minimise little trinkets lying around the house that could potentially be a choking hazard.
"Teaching our children the dangers of standing too close to the windows and balcony, and to never open the door for strangers is also an important part of childproofing our home!"
4. When it comes to home design, it should be based on the homeowner's personal preferences instead of following the latest trends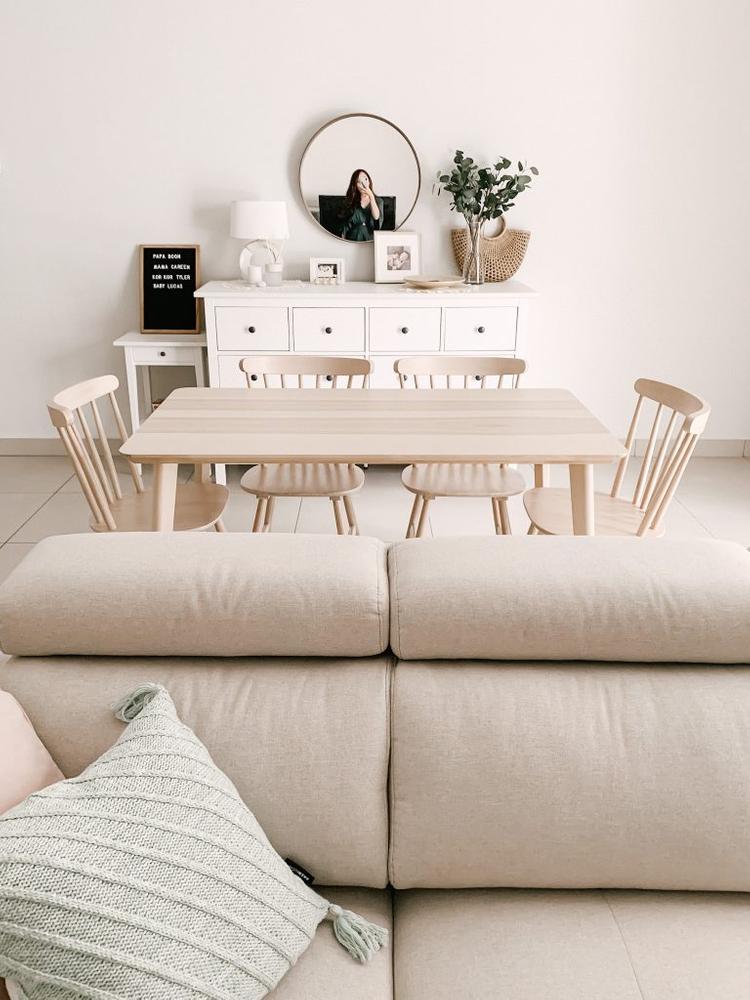 As a firm believer that home design should follow the style preference of its homeowners, Tan doesn't believe that there's a particular way on how a kid-friendly home should look like. She also advises parents to avoid making the whole house into a children's playground just because they have kids.
"A kid-friendly home is one that allows children the space to explore, play, and learn, and I believe that having open spaces around the house is essential. Try not to crowd the house with too many furniture instead, try to leave room for some running and dancing, especially in the living area," she said.
5. Always have a vision as to how your home would look like
"One mistake that we made with our first home was that we did not have any vision as to how we wanted our home to look like – no theme, no concept, and no colour scheme," she explained.
"We just painted the walls as we pleased at that point, and bought furniture according to how nice they looked individually. But when they all came together, we realised that they did not look too cohesive and by then it was too late! So for our new home, we made a conscious effort to plan for how we wanted our home to be like.
"We discussed the designs that best represented us and styles that made us feel the most comfortable and at ease and decided on a Scandinavian design with lots of light wood, white and green accents from plants.
"We then researched on where to shop for the specific look and feel that we wanted, and only opted for furniture and home decor items that could come together harmoniously," she added.
6. Keep it minimal, Marie Kondo-style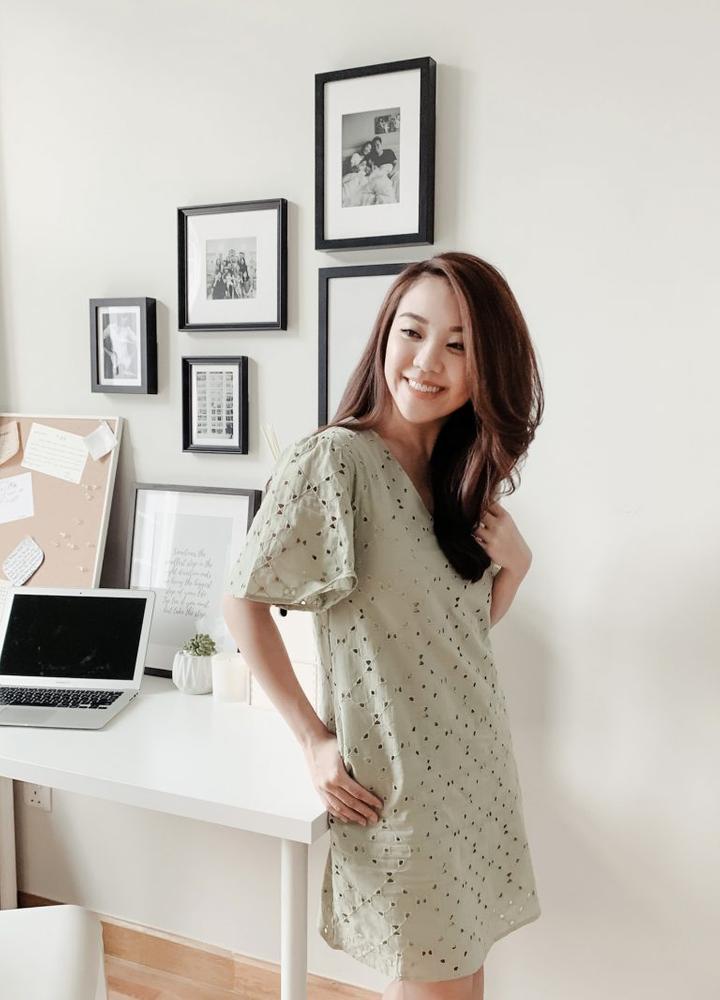 When it comes to creating a space, Tan is all about keeping it minimal.
"Only bring into the home furniture and items that spark joy to you. Yes, my interior design is also heavily influenced by Marie Kondo's philosophy of only keeping things that bring joy and mean something to you, as opposed to keeping everything that looks like a good item to own.
"Another thing that I've learned from her is how every item should have a home, and therefore having sufficient storage spaces helps in organising the home and in making sure everything has its designated space to be kept in," she said.
7. It's possible to make adjustments without fully renovating the space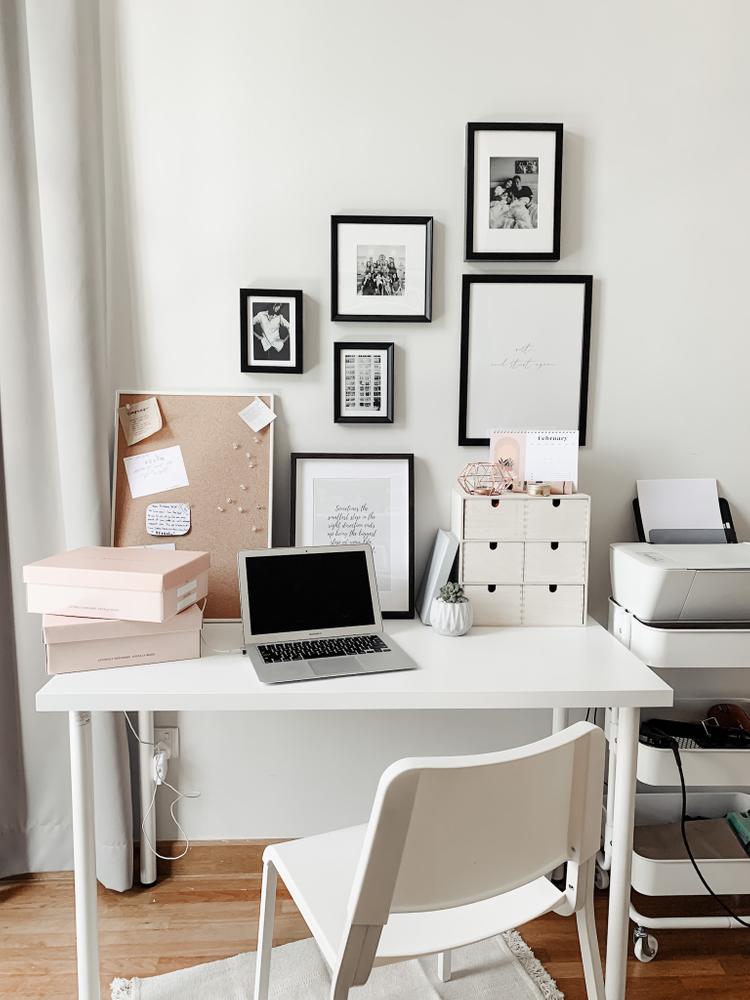 Renovating a space is challenging, not to mention time consuming and expensive. Not everyone has the luxury or liberty to make a change to the existing space, especially when you are renting a home.
"But that doesn't mean you cannot have your home designed in a way that you'd feel comfortable in! There are small things that make a big difference such as lighting. Changing up the light bulbs to a warmer tone, installing spotlights, or buying lamps instead of the conventional fluorescent downlight makes a huge difference in creating ambience," she explained.
"Another thing to make a house feel like a home is adding photo frames – on the walls, on shelves and counters. These little frames with you and your loved ones in them, or items and things that you love will instantly make you feel more at home," she added.
8. Have the right items to keep your children occupied while allowing them to embrace their creativity and athletic ability.
To allow her boys the chance to embrace their creativity and athletic ability, Tan added some creative touches for her children.
"We've had a whiteboard stand for Tyler for a long time, where he would practice his writing and drawing as and when he liked. We have also recently gotten a portable ball-pit for the boys and they love just sitting inside playing with the balls and attempting to throw them into the basketball ring that comes with it!"
9. A good play mat is a must-have item that parents should get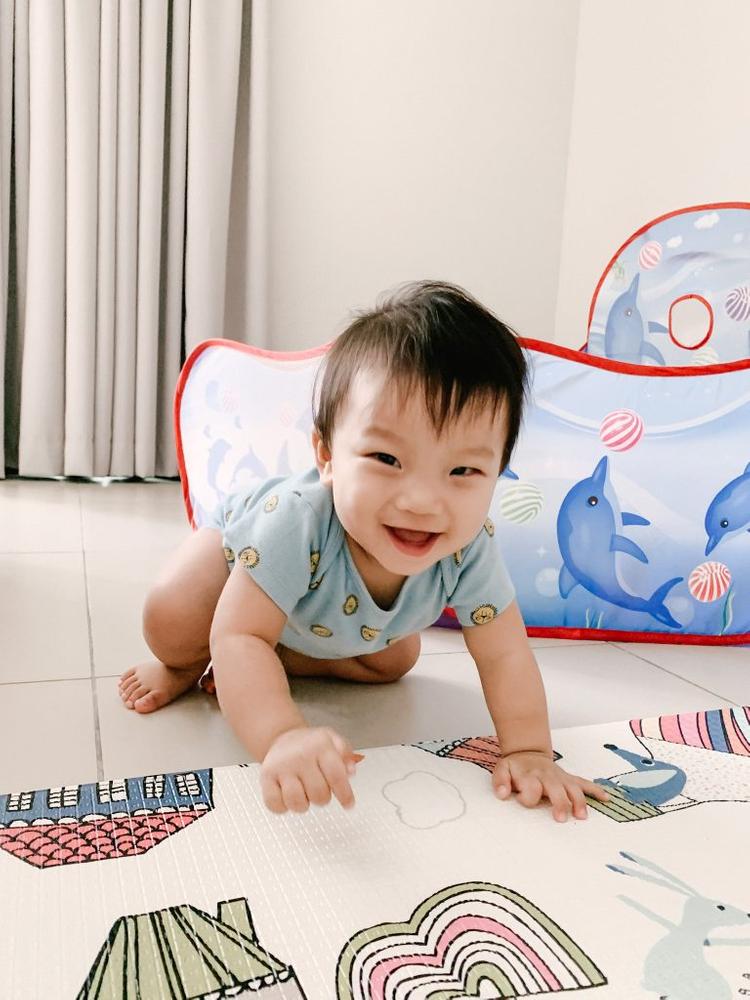 For Tan, a must-have item for a kid-friendly home is a good play mat.
"Kids as young as a few months old learning how to sit and crawl to kids who can run would love a soft and sturdy playmat to play on," she said.
"We got ours from Skiphop, which is a parklon mat that is two-way! There are two different designs on each side so you can decide which one to face up according to your children's activities or to follow your home decor!"
10.  Avoid these common mistakes parents often make.
"When people hear kid-friendly, most of the time bright coloured kids furniture comes to mind. I've seen how some homes turn into a full-on kids playground that occupies the whole house, and every piece of furniture and item at home is for the kids," she explained.
I believe that we bring our kids into our lives and our world, and therefore we should be bringing them into our space and a home that we have built, and not changing everything that we have just to make our lives all about our kids and none left for ourselves.
"Yes, certain changes ought to be made to childproof your home, but do strike a balance and make the home a space that serves everybody living in it – from the adults to the kids," she added.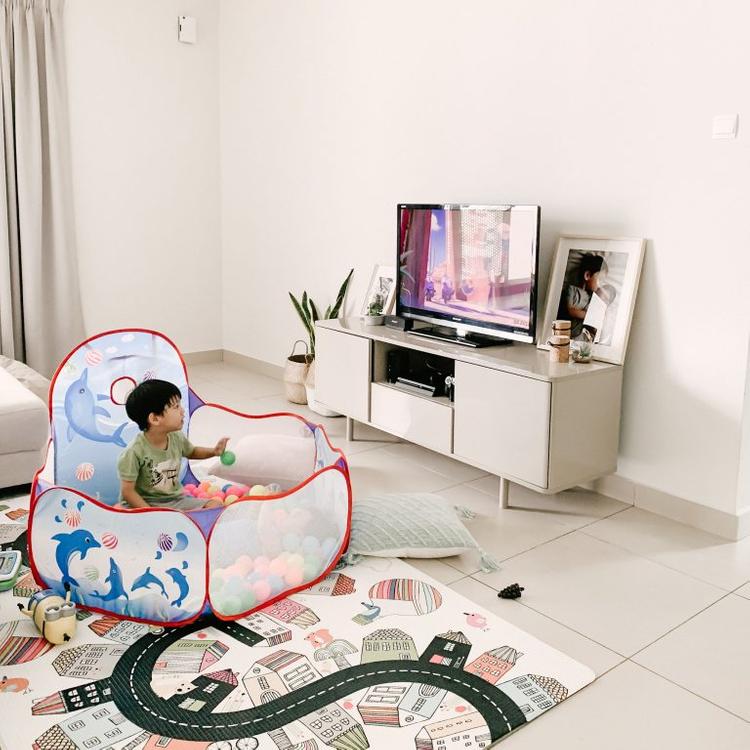 As her children grow, Tan intends to make changes to her home based on their developments.
"Now that the kids are still little, we are keeping the number of our furniture to a minimum to allow the kids to have more space to roam and run.
"When they're older, we can afford to have more furniture at home like potted plants that wouldn't be torn apart and bitten off by an infant, perhaps rugs instead of a play mat and a nice standing lamp that wouldn't get knocked off by a running toddler!" " she said.
For more inspirations, you can check out Careen Tan's blog at careentan.com or follow her on Instagram. You can also check out the lifestyle section on iProperty.com.my for more tips and ideas.
Edited by Rebecca Hani Romeli
Disclaimer: The information is provided for general information only. iProperty.com Malaysia Sdn Bhd makes no representations or warranties in relation to the information, including but not limited to any representation or warranty as to the fitness for any particular purpose of the information to the fullest extent permitted by law. While every effort has been made to ensure that the information provided in this article is accurate, reliable, and complete as of the time of writing, the information provided in this article should not be relied upon to make any financial, investment, real estate or legal decisions. Additionally, the information should not substitute advice from a trained professional who can take into account your personal facts and circumstances, and we accept no liability if you use the information to form decisions.