The COVID-19 pandemic has wreaked havoc in the already muted real estate market. We summarise roundups for 2020 and what market trends to expect in 2021.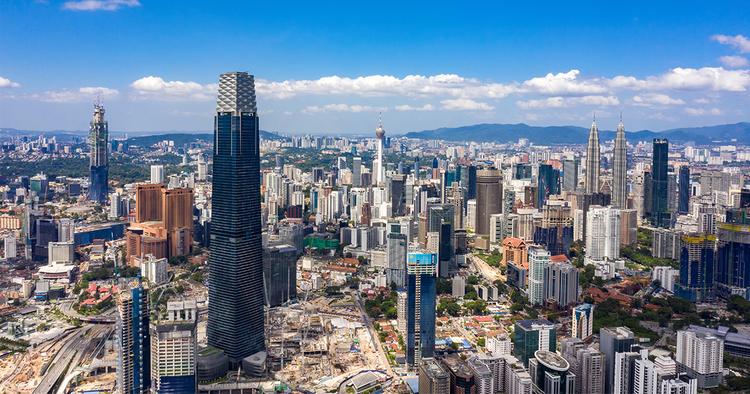 2020 will go down as an unprecedented year as countries around the world are faced with a global pandemic. Malaysia is no different as the Movement Control Order (MCO) and travel restrictions have adversely affected an already dampened market.
According to the National Property and Information Centre (NAPIC), the property market contracted sharply in March and April due to the implementation of the MCO before picking up again in May as restrictions were eased during the Conditional Movement Control Order (CMCO) period.
Here are the highlights for 2020:
1. Steep decline in the volume of property transaction across the board
NAPIC's first half of 2020 data showed that the volume of property transaction declined 27.9% with 115,476 units compared to 160,165 units during the same period last year. Out of this, 75,318 units were those in the residential property sector which recorded a decline of 24.6%.
The steepest decline was recorded in the commercial property sector which saw a 37.4% drop followed by the industrial, agricultural and development land and others at 36.9%t, 32.8 per cent and 28.6% respectively.
It is hardly surprising that the Bank Negara Malaysia revised the Overnight Policy Rate (OPR) four times in 2020 itself to bring down interest rates in order to encourage consumer spending and to facilitate the application of new loans.
2. Residential overhang continued to increase
The COVID-19 pandemic has seen the oversupply situation in the residential property sector worsening.
According to data from NAPIC, there was a 3.3% (31,661 units) increase in the overhang in residential properties. Out of this, 31.7% are priced below RM300,000. 53.2% comprises high-rise units followed by landed terraced homes (29%), semi-detached & detached (12.4%), low-cost housing (1.6%) and others (3.8%).
High rise units within the price range of RM500,000 to RM700,000 form the bulk of the unsold inventory at 4,144 units. Johor had the highest overhang at 19.5% followed by Selangor at 16.4%.
Meanwhile, serviced apartments (which is classified as commercial property by NAPIC) recorded a 26.5% or 21,683 units increase in overhang. 61.8% are priced above RM700,000. A whopping 73.7% are located in Johor followed by 11.6% in Kuala Lumpur.
READ: Is Gentrification a potential cause of the Serviced Apartments overhang?
3. Majority of new launches were in the mass market segment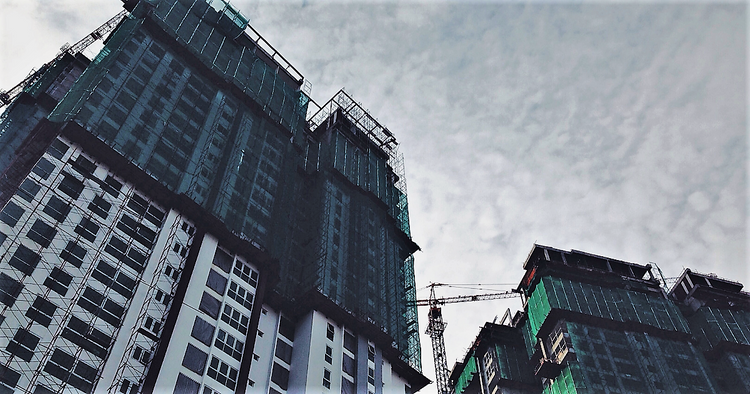 Despite the muted property market, developers continued to launch projects, particularly in the mass market segment. NAPIC's data showed that 13,294 units of new launches were recorded in the first half of 2020. Of this, 50.1% are priced below RM300,000 while 33.7% are priced between RM300,000 to RM500,000.
Landed properties dominate new launches making up 69.7% of the figure while the remaining 30.3% are stratified properties.
Negeri Sembilan recorded the most launches in the entire country during the period with 2,797 units. This was not surprising as properties that are located away from Kuala Lumpur and Greater Kuala Lumpur are more affordably priced for local home buyers.
FIND OUT: How can home buyers claim LAD for late delivery of property?
4. Steep decline in office and shopping centre occupancy rates
The MCO had a detrimental effect on office and shopping centre occupancy as many Malaysians are forced to work from home. Private office building saw their occupancy rate plunging to 74.3% with only 12.70 sq m of space occupied out of the total 17.09 sq m.
Meanwhile, shopping centres experienced the most decline at 76.7% occupancy rate. Only 9.62 sq m of space was occupied out of the total 12.55 sq m.
5. Malaysian House Price Index records first-ever decline, corrected slightly in Q2 2020
The mismatch between what Malaysians can afford versus what is being offered in the market, combined with the pandemic has further worsened the overhang situation resulting in an extremely muted year for developers.
According to data from NAPIC, the Malaysian House Price Index stood at 198.3 percentage point in Q2 2020 after hitting a peak of 199.7 percentage point in Q12020 – the 0.7% decline is the first-ever one recorded since 2010.
Nevertheless, when compared to Q1 2010 (97.25), the price index recorded an increase of 102.5 to reach 199.7 percentage point during the same period in 2020. This suggests house prices across Malaysia have been skyrocketing over the past 10 years before moderating slightly in the second quarter of 2020.
Moving forward, here are the property market trends we can expect in 2021
1. Affordable homes priced below RM500,000 will rule the market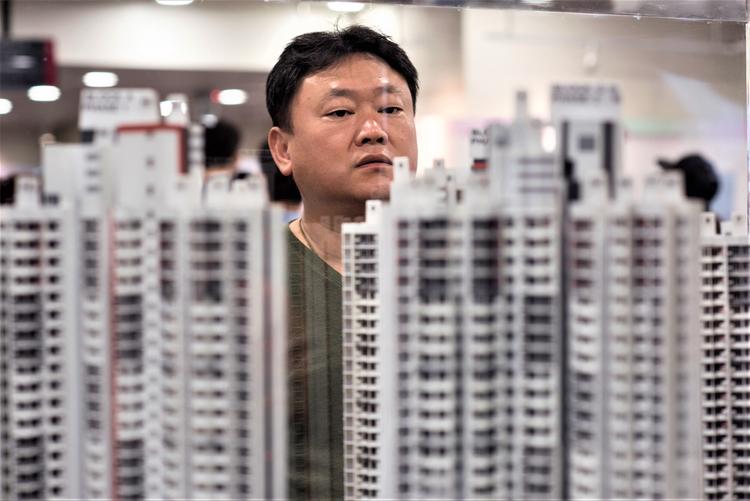 As seen from data from NAPIC, majority of the new launches in the first half of 2020 are mass market homes priced below RM500,000. This trend will likely continue in 2021 especially for homes that are located in Greater Kuala Lumpur.
Pricing aside, several Budget 2021 initiatives to further promote homeownership, especially for first-time buyers will spur demand for such homes. For example, the full stamp duty exemption on instruments of transfer and loan agreement for first time home buyers will be extended until 31 December 2025.
The stamp duty exemptions for first residential home has been capped for homes priced RM500,000 and below. This exemption is effective for the sale and purchase agreement executed from 1 January 2021 to 31 December 2025.
As such, we can expect the mass market segment to pick up momentum.
2. Rent-to-Own Scheme in the private and public housing sectors
High house prices in Malaysia has resulted in both the private and public housing sectors to roll out innovative measures to make it easy for first-time home buyers. With developers under pressure to move unsold units, many will likely continue to offer attractive discounts, rent-to-own schemes and zero down payments to draw buyers.
Meanwhile, in the public sector, the government will implement a Rent-to-Own Scheme by collaborating with selected financial institutions under Budget 2021. This programme will be implemented until 2022 involving 5,000 PR1MA houses with a total value of more than 1 billion ringgit and is reserved for first-time home buyers.
CHECK OUT: HOC 2020 extended until 2021! Here's what home buyers should know
3. Occupancy rates for office will continue to decline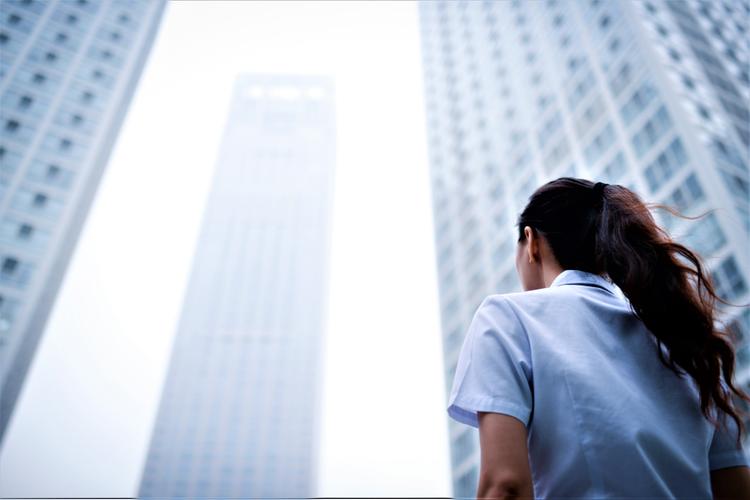 The high daily cases of COVID-19 in the country will have an adverse effect on the office occupancy rate as many companies continue to adopt a work from home policy. As such, we are likely to see their occupancy rates continue to decline until a nationwide vaccination is rolled out.
Data from NAPIC showed that as of the first half of 2020, Kuala Lumpur had the highest purpose-built office existing stock at 9,266,687 units followed by Selangor and Putrajaya at 4,030,791 and 2,525,253 units respectively. Meanwhile, there will be an incoming supply of 1,465,441, 244,290 and 208,391 units in Kuala Lumpur, Johor and Selangor respectively.
Collectively, this will result in downward pressure for the office market. Landlords are likely to lower their asking price to continue securing tenants. Meanwhile, corporate tenants will be spoilt for choice as there will be many good deals in the market.
4. Uncertain time for shopping centres
In Q42020, several COVID-19 cases have been detected at notable shopping centres in Kuala Lumpur/Greater Kuala Lumpur such as at Nu Sentral, 1 Utama, The Gardens Mall (TGM), Mid Valley Megamall (MVM) and Bangsar Shopping Centre.
Consumer precaution will trickle into 2021 and this will have an impact on footfall as many stay away from shopping malls while the tourism market continues to suffer due to travel restrictions, further limiting footfalls from tourists and holiday-makers.
Similar to the office sector, the shopping centre market will be very challenging. We will likely see the further closure of some outlets resulting in increasing vacancy rates.
NAPIC's data showed that as of the first half of 2020, Selangor had the highest shopping complex existing stock at 3,712,375 units followed by Kuala Lumpur and Johor at 3,131,431 and 2,452,258 units respectively. Meanwhile, there will be an incoming supply of 639,508, 480,125 and 167,779 units in Kuala Lumpur, Selangor and Melaka respectively.
If you enjoyed this guide, read this next: How to invest in REITs in Malaysia and why is it an alternative to property investment?