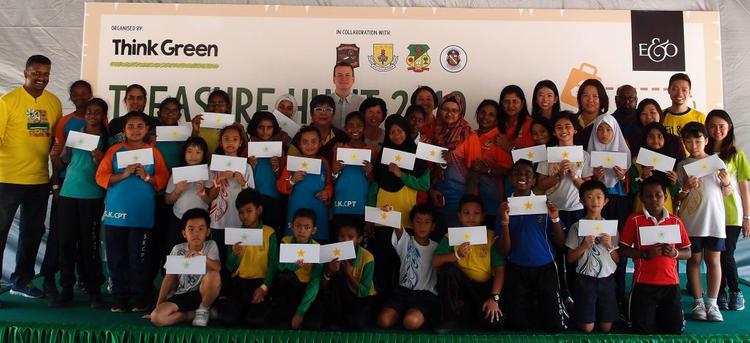 11 March, PENANG – Treasure hunts are a test of wits, skills and luck for many people, but to the Think Green participating school students, they are also a platform to meet new friends.
Organised by Eastern & Oriental Berhad (E&O) with Consumers' Association of Penang (CAP) as its facilitator, the green hunt brought together 15 teams of 146 students from SK Tanjung Tokong, SJK (T) Azad, SJK (C) Hun Bin and SK Convent Pulau Tikus.
Paired in a team of nine to 10 students comprising different backgrounds, the participants tried to communicate with their new friends in different languages as they pondered over the clues and riddles.
The group was put to test on various challenges utilising their skills and knowledge learnt throughout the year-long activity through E&O's long-term community education programme.
Among the challenges were quizzes, physical tests and tasks which required a keen sense of observation to identify and collect specific plants.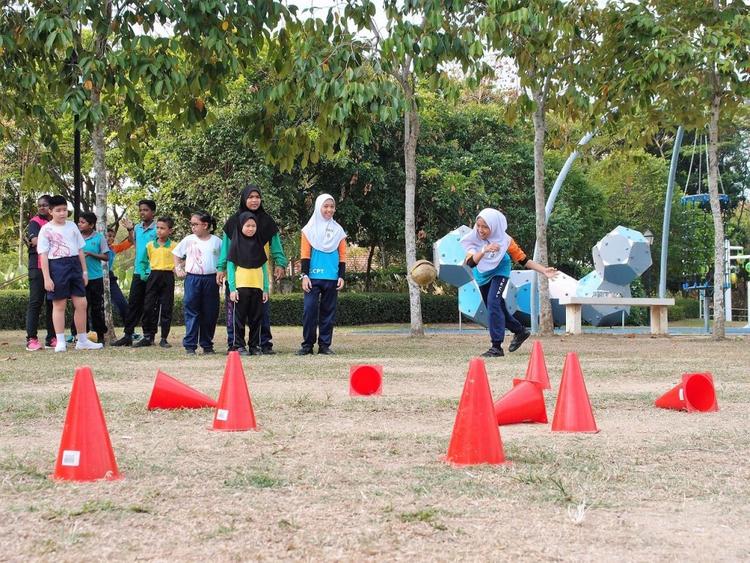 The activities were carefully designed to raise awareness and inculcate eco-friendly practices among the young green fingers, in line with the Think Green agenda.
The fun-filled hunt came to an end after two hours of exceptional display of creativity and ingenuity by the students before they were treated to some light refreshment.
The champion took home a RM1,000 cash prize and a colouring set each while the teams that came in second and third took home RM550 and RM330 cash prizes respectively as well as a colouring set each.
E&O group hospitality and lifestyle director Michael Saxon, who presented the prizes to the winners, said the hunt was a solid proof that the Think Green workshops and lessons carried out in schools throughout the years have created nature advocates and warriors.
"And it's not just any ordinary hunt. It's a hunt for new friendship and knowledge," he added.
In his speech, Saxon also thanked the teachers, parents and students for their support throughout the Think Green journey.
"Your openness and relentless enthusiasm fuelled our passion and commitment towards creating an enriching experience," he said.
E&O started the Think Green programme six years ago and continues to work closely with CAP and schools in the vicinity of Seri Tanjung Pinang, namely SK Tanjung Tokong, SJK(C) Hun Bin, SJK (T) Azad, Tadis Ar-Rasyidin, SMK Tanjung Bungah and later with SK Pendidikan Khas Persekutuan Pulau Pinang and SK Convent Pulau Tikus.
Over the years, participating students learned about compost making, garden design and care, building raised beds, growing food, herb appreciation, urban gardening, natural farming, and making DIY planters.