Before we dive into the new year, let's take a look back at the momentous real estate-related events that captured our attention in 2018.
#1 New government spurs new hope for the property market
The 9th of May 2018 was a monumental day for Malaysians, as Tun Dr Mahathir Mohamad made his comeback as the Prime Minister of Malaysia in the 14th General Elections (GE14). A majority of the rakyat voted in favour of the opposition, Pakatan Harapan (PH) who defeated Barisan Nasional (BN) for the first time in 6 decades. The 93-year-old PH leader is now the world's oldest head of government.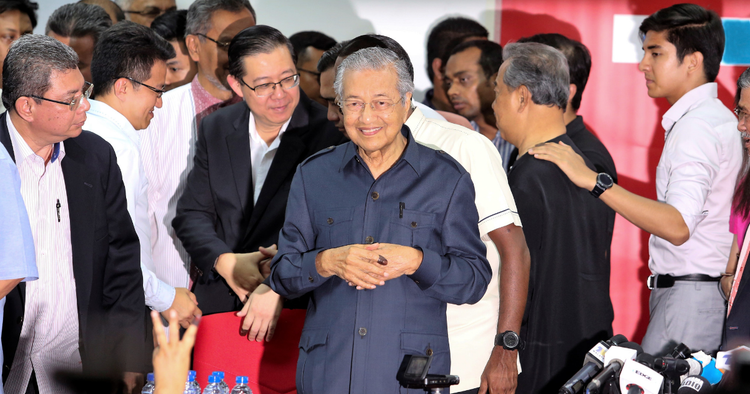 The new government has promised a reformation of Malaysia's administration and politics as well as sustainable growth and economic development, including enacting positive changes in the housing market. Some of their promises as per their manifesto are the construction of 1 million affordable homes within 2-terms of the PH administration, a special housing loan scheme for first-time home buyers and a more extensive rent-to-own scheme. This mission will be aided via the setting up of a National Affordable Housing Council chaired by the Prime Minister himself.
PH once again made history as the newly appointed Minister of Housing and Local Government (KPKT), YB Zuraida Kamaruddin is the first female to hold the position in Malaysia.
YB Zuraida is determined to address the various challenges in the property sector. Shortly after joining office, she had conducted various roundtables and is already working on several initiatives which may help solve the housing affordability issue.
#2 Vision 2020 is now Vision 2025
Vision 2020 was the brainchild of Tun Mahathir, which he announced in 1991, during his stint as the fourth Prime Minister of Malaysia. He envisioned achieving a Developed Nation status by 2020, by creating a self-sufficient, industrialised Malaysia.
But, while speaking at the 24th Nikkei Conference on the Future of Asia recently, he expressed that Vision 2020 was no longer achievable given the bad policies adopted by the previous government.
Under the Barisan Nasional government, Wawasan 2020 was unceremoniously shelved and replaced with former premier, Najib Razak's brainchild, TN50 aka "Transformasi Nasional 2050".
However, the new Government is now working to achieve the (Vision 2020) goal in 2025 by drafting the right policies, of which will bring about rejuvenation to various industries, real estate included. 
Tun Mahathir is confident that these new policies coupled with everyone working hard together to make up for the lost time and effort, the country will be able to score a fully developed nation status by 2025.  
#3 Malaysia Vision Valley 2.0 officially launched after 9 years
The Malaysia Vision Valley 2.0 (MVV 2.0) project was officially launched on December 2018, after being shelved, reintroduced and restructured over the past nine years. Touted as Malaysia's new (and sixth) economic corridor, MVV 2.0 will be spearheaded fully by the private sector with the government facilitating its implementation.
The mega-project which extends from Sepang in Selangor to Port Dickson in Negeri Sembilan focuses on four economic drivers namely the hi-tech industry, services and tourism, education and skills-based research, as well as special services or activities associated with the logistics, aviation and maritime hub. The first phase of MVV 2.0 will be in Labu, covering more than 11,000 acres with the later phases to be built gradually over a span of  30 years.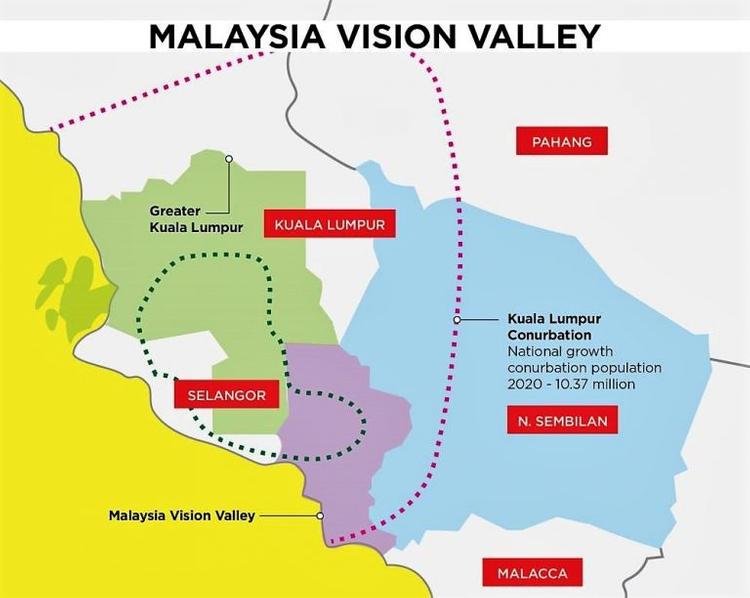 Sime Darby Property Bhd (SD Prop) has decided to develop the 379,000-acre MVV 2.0 project alone after the MoU with the other parties, KWAP and Brunsfield lapsed a year ago. Should the High-Speed Rail (HSR) Link between Kuala Lumpur and Singapore proceed as planned in 2020, MVV 2.0 is set to receive a connectivity booster and benefit from the HSR station in Labu.
According to a Star news report on October 4, SD Prop is confident on MVV's potential despite the somewhat stagnant property market as the location in question is not that expensive and it is nearby various Nilai and Sepang industrial areas where thousands of workers are employed. The project is expected to require a RM 300 billion investment and will produce job opportunities for 1.4 million people.
#4 KPKT to introduce new laws for houses of worship 
In light of the harrowing racial incident in Subang Jaya which shocked the nation recently, the Housing Ministry (KPKT) is trying to ensure that history does not repeat itself, by introducing new laws covering the procedures for construction of houses of worship. There is currently no such law in place.
On 27th November 2018, strife between 2 groups concerning the relocation of the Subang Temple from USJ25 to USJ23 turned violent as they torched vehicles and attacked a nearby shopping mall in raging protest. A young fireman, Adib Mohd Kassim became the victim of the hostile protesters as he tried to stop the fight between the 2 groups. He sustained major internal injuries and bone fractures in the attack and later succumbed to death after being hospitalized for 20 days.
It is bewildering how a simple relocation issue could turn violent and cost a young man his life. Considering the sensitive sentiment behind places of worship, however, the government is working to ensure that no more men like Adibs lose their life. KPKT is currently drawing up a law to make it compulsory for approval to be obtained for the construction of houses of worship.
#5 SST replaces GST
After a 3 year hiatus, the Sales and Service Tax (SST) was reinstalled to replace the Goods and Services Tax (GST), which ran from April 2015-June 2018. The SST rate (5% & 10% Sales Tax and 6% Service Tax) is imposed on 38% of goods and services in the Consumer Price Index (CPI) basket compared to GST which covered 60% of the items in the CPI basket.
Unlike GST, SST is a single stage tax levied only on manufacturers or importers level, and not on retailers and final consumers. 
Since the Sales Tax and Service Tax are single stage taxes that are only taxing one stage of the supply chain, it keeps more businesses out of the tax net. This can be a good and bad thing. It means that fewer businesses are impacted and need to incur costs to comply, but it also means that this creates opportunities for more businesses to avoid collecting the tax. -Senthuran Elalingam, GST Executive Director, Tax at Deloitte Malaysia-
On the upside, the government will be exempting service tax for persons registered for Service Tax in Group G (Professional Group) who provide the same service to registered persons beginning Jan 1, 2019.
In regards to the property sector, our Finance Minister announced in November 2018 that building construction materials and services will be exempted from SST. It is anticipated that this move will help lower property prices. Commercial property owners and tenants will also enjoy substantial savings as the sale of commercial units will no longer be subject to 6% GST. Nevertheless, property sellers will have to take the Real Property Gains Tax (RPGT) rate hike into consideration.
#6 Most mega-projects take a back seat, PTMP gets the green light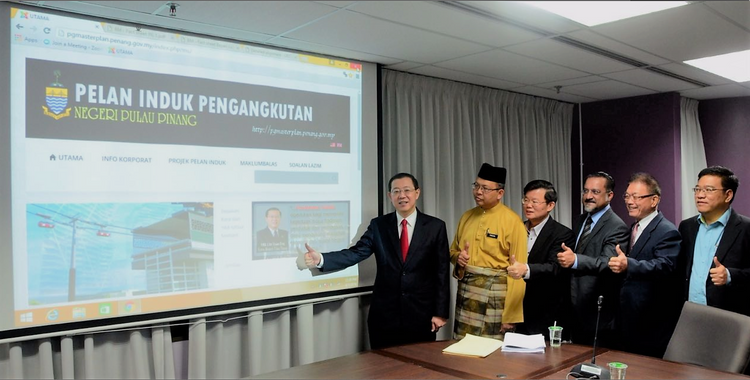 The Government is reviewing certain mega-projects to curb the huge debt looming over Malaysia. The Klang Valley MRT Line 3, East Coast Railway (ECRL), Bandar Malaysia and Tun Razak Exchange projects have been put on hold as they are being renegotiated at a lower cost. Meanwhile, the Trans-Sabah Gas Pipeline has been scrapped to put a lid on the irresponsible spending practised by the previous government.
The High-Speed Rail (HSR) has also been postponed for 2 years and is set to take off in 2020 instead.
However, it is not all doom and gloom for transportation infrastructure. The Government has allocated RM 926 million in Budget 2019 to develop highways, roads and bridges. They will proceed with promising projects such as the Pan Borneo Highway spanning 2,325 km with a 4-lane dual carriageway and Pantai Sentral Interchange to increase accessibility in the Bangsar South, Pantai Hill Park, Kerinchi and Pantai Dalam areas.
Another big project that got the green light is the Penang Transport Master Plan (PTMP) which will go a long way in improving the traffic congestion issue on Penang Island.
More: Penang Transport Master Plan 1 (PTMP 1) is now approved. Here are 6 things you need to know
#7 Several initiatives introduced to tackle housing affordability
Housing affordability remains a thorn in the rakyat's sides. On February 2018, Bank Negara Malaysia reported that the median income for overall Malaysia is RM 5,228 per month. By this accord and catering to the 30% affordability rule, the price of a standard house should be between RM 150,000–RM 300,000. But prices of homes continue to be out of the grasp of most Malaysians – As of Q1 2018, a total of 146,196 housing units remain unsold and among these, 83% are priced above RM250,000. 
The new government is trying to step up on housing initiatives by introducing several measures under the recent Budget 2019. Some of them include:
Affordable loan schemes and mortgage guarantees to be made available for buyers with a household income around RM 5,000
Stamp duty waiver for houses worth RM 300,000-RM 1 million for first time home buyers, starting from January 2019.
Setting up of a RM1 billion fund to finance the first house purchase for those with monthly income not exceeding RM2,300.
Allocating RM 1.5 billion to provide affordable housing for middle and low-income earners under the People's Housing Programme, the Malaysia Civil Servants Housing Programme, PR1MA and Syarikat Perumahan Nasional Bhd.
Furthermore, PR1MA will see a facelift as the government is setting up a single housing government agency to streamline all government housing schemes under one roof. The Real Estate Housing Developers Association (Rehda) is also contributing to the cause by reducing the prices of new properties by 10% this year onwards.
#8 Malaysia is Airbnb's fastest growing market in SEA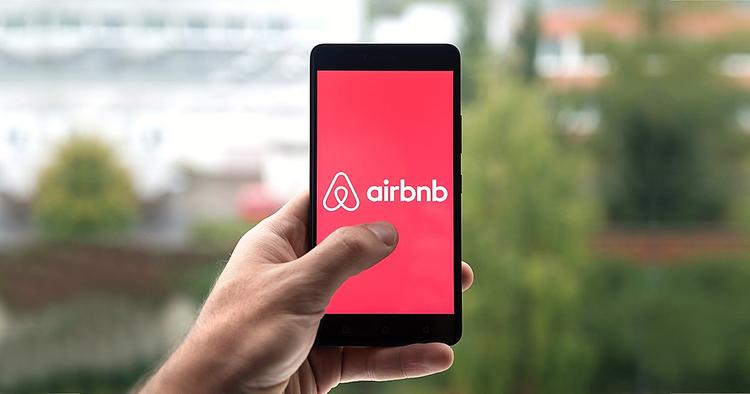 At a media briefing on 26th November 2018, Airbnb's head of public policy in Southeast Asia, Mich Goh, stated that the Airbnb Malaysia platform hosted 2 million guests as of July 2018, representing a 99% year-on-year growth, making it the fastest growing market in Southeast Asia.
The affordable accommodation rates offered by these Airbnb hosts drew in both local and international tourists to visit Malaysia. According to Goh, the Airbnb community in Malaysia consists of 44,000 property listers who found Airbnb short rentals to be more profitable than a long-term tenancy.
With the Airbnb community expected to grow by 60% per annum moving forwards, it is not surprising to note that quite a few new residential development projects in the Klang Valley are now featuring smaller units.
Airbnb is collaborating with the Malaysian Productivity Council (MPC) and Malaysia Digital Economy Corp (MDEC) to drive more sustainable tourist visits into Malaysia.
#9 The Bumi quota debate continues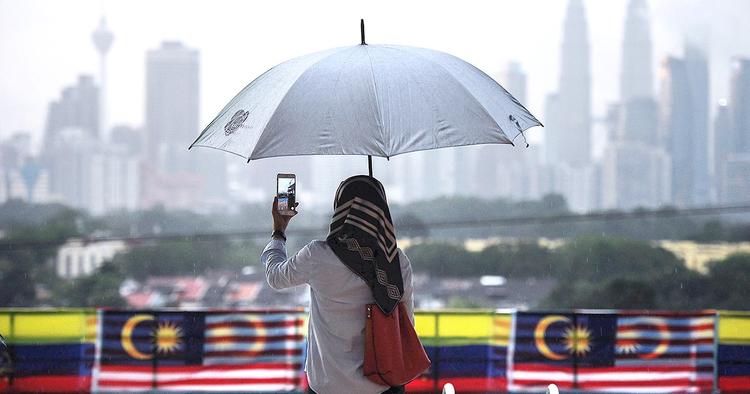 The government has acknowledged the concern over the Bumiputera properties issue raised by various stakeholders in the industry and that a review is in order to make the current system more transparent and standardised for all. The KPKT Minister, YB Zuraida Kamaruddin says that the Bumi quota is as high as 70% for housing developments in some states and this 'special right' may be the reason why there are so many unsold units, causing a significant glut in the property market.
The government recently announced that it intends to issue a national policy and assess people based on their income rather than their race and religion, and allow for the automatic release of completed but unsold Bumiputera units so that all Malaysian citizens have an equal chance to get an affordable home.
Read: 5 reasons why we should remove the Bumiputera quota for affordable housing
Stakeholders feel that the government must focus on removing the rigid policies, quota system and cross-subsidies and instead, enable for a more realistic approach to help the masses achieve their homeownership dream.
As we usher in the new year, let us reflect on the present opportunities and think of how to make the most of the upcoming changes in 2019. iProperty.com.my wishes you all a Happy New Year!
Edited by Reena Kaur Bhatt
Disclaimer: The information is provided for general information only. iProperty.com Malaysia Sdn Bhd makes no representations or warranties in relation to the information, including but not limited to any representation or warranty as to the fitness for any particular purpose of the information to the fullest extent permitted by law. While every effort has been made to ensure that the information provided in this article is accurate, reliable, and complete as of the time of writing, the information provided in this article should not be relied upon to make any financial, investment, real estate or legal decisions. Additionally, the information should not substitute advice from a trained professional who can take into account your personal facts and circumstances, and we accept no liability if you use the information to form decisions.