There is a reason why Cheras is known as the land of many "tamans" – Millions of homebuyers who visit iProperty.com.my have viewed a Cheras property! Let's find out what is so special about this neighbourhood.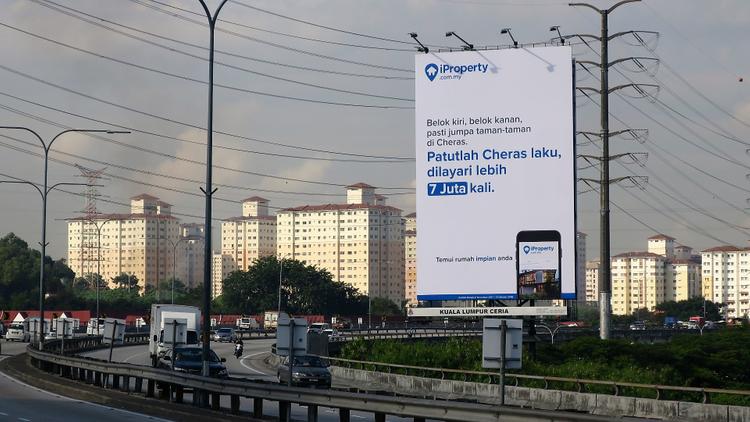 Cheras has become one of those places where many people seem to have an opinion on but a lot of it are based on just assumptions. Like how some of you think it's really far from most areas, or that it's not a very developed place.
However should you actually visit the neighbourhood,  you would be amazed as to how many 'tamans' there are in Cheras. At every turn, you are bound to bump into a signboard displaying a dozen taman names.
This has to mean something – that Cheras ranks high on the livability metre and it has to be a really popular spot for home purchasers and upgraders. How else would you explain the bountiful tamans, right?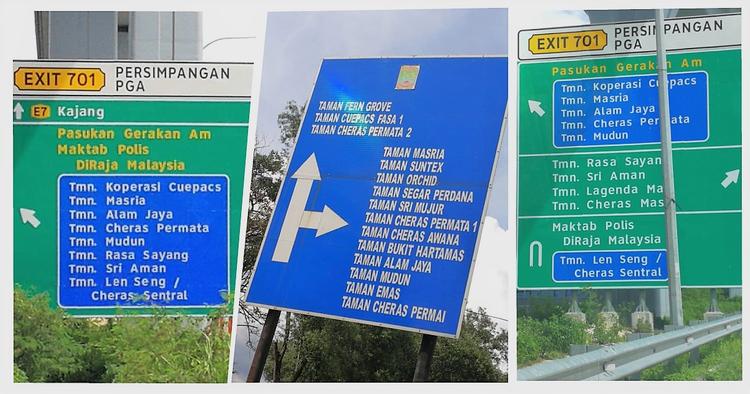 Millions of Malaysians who visit iProperty.com.my have been surfing the site for Cheras property listings. Search trends of these property seekers reveals that residential properties in Cheras have been viewed over 7 million times between January – August 2018 itself! 
We bet you are wondering what is it that's so cool about this place. Well, we've compiled a list of things about Cheras that you may find interesting:
1. Cheras had a musical based on it
Cheras may have gotten a fair share of mud slung its way but not many neighbourhoods have had the honour of having a staged musical named after it. I mean there is 'Chicago' and 'Oklahoma!' and there is, 'Cheras'.
Cheras, The Musical, was staged in 2015 to decent reviews all around. A musical directorial debut for veteran thespian Chee Sek Thim, the musical centred on a failed 80s pop icon and her struggles to relive her glory days drew good reviews all around from audiences and critics.
Speaking of music, does anyone still remember that catchy earworm of a song that Ikea Cheras put together for the launch of the store? Well, here it is (you can thank us later).
Yes, there is an IKEA in Cheras. Malaysia's go-to brand for affordable, minimalist Scandinavian-designed furniture that doesn't look like you just pulled it out of your grandmother's storeroom.
While the store can no longer lay claim for being the largest store in Malaysia (that honour now goes to the store in Tebrau, Johor, currently the largest store in Southeast Asia), it's still a pretty sizeable juggernaut. It boasts 42,000 sqft of retail space. Just so you get an idea, an NBA-sized basketball court is about 4,500 sqft. So Ikea Cheras' retail space is roughly the size of about 10 NBA basketball courts.
CHECK OUT: How to buy a house in Malaysia in 12 steps
2. It was home to Malaysia's longest 'Pasar Malam' 
Measuring at a length of 2 kilometres, the 'Pasar Malam' at Taman Connaught once had a distinction of being the longest night market in these parts (before the Setia Alam one dethroned it in terms of size in recent times). No matter the length, there's still a lot of stalls filled with tasty food and knick-knacks to leisurely stroll through.
There are many interesting things to try at the Pasar Malam, delicacies that you may not necessarily find anywhere else. Chiefly, the equally lauded and maligned 'stinky tofu'. People who have tried it, swear by its deliciousness, but you've got to first brave the super pungent, stinky smell before it hits your taste buds. It should not be difficult to find, just follow your nose.
How about some fried chicken paired with ice-cold Coke, all packaged in a neat bundle? It's genius in a cup. Your doctor may not approve, but they won't know if you only have it once in a while.
Lest you think Cheras is only known for Pasar Malam food, the township is also famous for the many 'tai chow' (literally translated to 'big fry') restaurants that serve stir-fried Chinese dishes. With so many eateries to choose from, it's hard to pick a favourite. One of the more popular old school ones is New Loi Fatt, located off the beaten path in 9th Mile Cheras. The home-cooked magic is still there with the veteran cook still holding the fort. Their specialities include large river prawns and clay pot chicken cooked with yam and rice wine.
3. It sits in both in KL and Selangor
Wait? KL and Selangor? No.
Yes KL people, if you're living in Cheras, you could also be distant neighbourhood cousins of PJ folk. Cheras was very much under the Selangor constituency until 1974 when part of it was apportioned to form the Federal Territory.
As such Cheras holds the distinction of having two municipal councils governing its borders. Last we checked, there's been no danger of a territorial war erupting. For people who have trouble choosing whether to live in KL or Selangor, well, Cheras may be your answer.
MORE: My tenant is not paying rent. What can I do as a landlord?
4. Cheras is no longer as 'ulu' as you think
You may enjoy painting Cheras out to be an 'ulu' wasteland where people live in concrete enclaves, afraid to go out into the rough streets where you may get mugged or caught in a gang fight. But seriously, the neighbourhood has come a long way in recent times. No longer is it just a serviceable neighbourhood with affordable property and relative connectivity, there has been major gentrification happening all around Cheras.
Take for example the wonderful The Mechanic Cafe in Balakong, Cheras that's being lauded as a wonderfully designed space for a cup of coffee with its clean monochromatic design.
Should The Mechanic Café be a little too modern and slick for you, you can always drop by Café Narō at Taman Cheras Indah for something a little more cheery. The café is situated just below an old apartment complex, so if you enjoy brunching in a quaint neighbourhood setting, this place would be perfect for you.
Then there's Bookmark Coffee over at Centre Point Medan Connaught that honestly produces some of the prettiest latte art on this side of the Klang Valley (maybe even the whole Klang Valley). If having your coffee look as good as it tastes is your priority, then you most definitely need to hit this place up.
5. There are 11 MRT stops within Cheras alone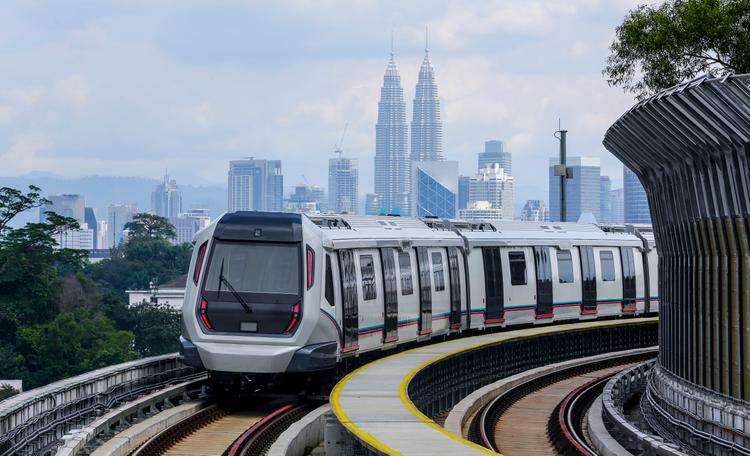 To illustrate just what a sprawl Cheras is, there are 11 MRT stations in Cheras alone as part of the Sungai Buloh – Kajang MRT Line. The full line has only 31 stops, which means, 35% of the line moves basically around Cheras! It's almost as though Cheras has its own MRT system. Which other neighbourhoods in Malaysia could boast such a privilege, eh?

This rail line is not the only new perk to grace Cheras's landscape. In the recent few years, the area has matured considerably with various conveniences and amenities being introduced, further contributing to its population growth. These include IKEA Cheras, MyTown Mall, Sunway Velocity Mall and the upcoming Sunway velocity Medical Centre.
Thus it is not surprising that to note the presence of numerous new developments springing up in the surrounding housing estates. These new projects not only cater to the burgeoning population but have also led to the improvement in transportation infrastructure.
DISCOVER:  11 properties in Cheras near MRT stations
For instance, the developer of One Cochrane Residences acknowledges the ever-present traffic congestion issue and has opted to enhance their purchasers' accessibility by building a flyover which connects the Cochrane area to Jalan Tun Razak and the MEX Highway. The once narrow Jalan Cochrane has also been upgraded and widened to make way for the development, therefore benefiting the surrounding areas as well!
We get it now why Cheras-ians are so proud of their neighbourhood. In fact, we've erected a billboard along the MRR2 to spread some Cheras love! 

Do you feel like Cheras could be your future home sweet home? Find out here.
Edited by Reena Kaur Bhatt
Disclaimer: The information is provided for general information only. iProperty.com Malaysia Sdn Bhd makes no representations or warranties in relation to the information, including but not limited to any representation or warranty as to the fitness for any particular purpose of the information to the fullest extent permitted by law. While every effort has been made to ensure that the information provided in this article is accurate, reliable, and complete as of the time of writing, the information provided in this article should not be relied upon to make any financial, investment, real estate or legal decisions. Additionally, the information should not substitute advice from a trained professional who can take into account your personal facts and circumstances, and we accept no liability if you use the information to form decisions.