As a homeowner suffering from constant cracks on the walls or sinking homes, do you wonder if the property you own was built on a strong foundation or if it is landslide-prone? In this article, we explain why land and soil foundation is very crucial during a building process and what you can do to be more informed to avoid being a victim of property damage.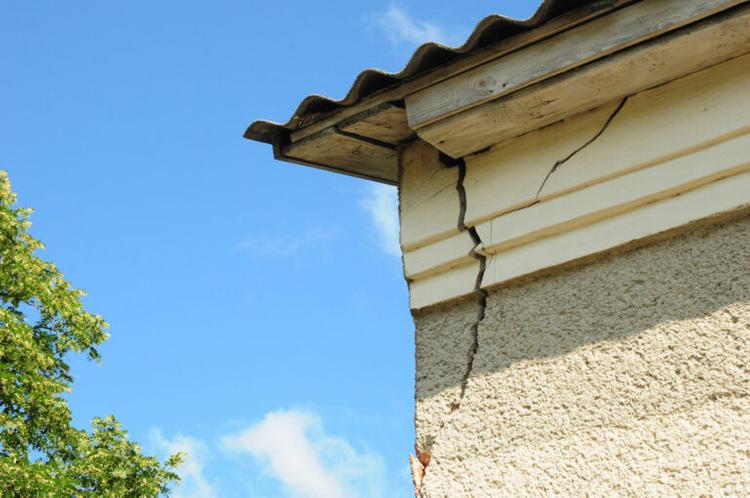 When a homebuyer is looking for a property to purchase, there are several factors that are considered, such as the location, the developer's reputation, the design, and the interior. However, one of the most important factors that should be looked into is the foundation of the development, in other words – the soil of the land the property is built.
Incidents related to soil and foundation of buildings are not unheard of in our country, especially developments involving slopes and terrains.
Although it has been nearly three decades, Malaysians can never forget the tragedy of Highland Towers in Ulu Kelang, Selangor, where torrential rainfall caused a landslide, resulting in the collapse of Block 1 of the three-block Highland Towers condominium enclave.
The incident that took 48 lives was reportedly caused by land clearing from two neighbouring housing projects higher up the hill, and a badly constructed retaining wall that was not checked and properly maintained.
While firmly, and horrifically, etched into our collective memory as the worst landslide event in the nation, it was not the first of its kind – what's worse, it wasn't the last.
Today, we are still facing dangerous landslide situations that threaten the safety of residential enclaves; and thanks to social media we could witness and update ourselves about these incidents and what needs to be done.
Most recently, a major landslide occurred at Taman Bukit Permai 2, Ampang has claimed four lives while one suffered minor injuries, apart from damaging 15 houses and 10 vehicles. 
The National Disaster Management Agency, or Nadma, earlier this year said that there were 262 incidents of landslide in the country during the recent north-east monsoon period alone, and disastrous incidents at 965 road locations in 10 states – which includes flood, flash flood, slope collapse, road collapse, road subsidence and damaged/collapsed bridges.
Many homeowners have experienced alarming symptoms such as cracks on the walls, sinking lands, and landslides on their property, which is not only a safety concern but also a possibility of a huge financial loss.
As a homeowner, how much do you know about what is underneath the home that you own? As a potential buyer or a homeowner, what are the things that you need to know about the soil and foundation of your house?
What are the important questions you need to ask, and to whom for that matter, when it comes to buying or building a property to avoid being a victim and adding up to the numbers?
What does foundation mean?
Foundation is the base of any building that has a pivotal role as it supports the whole structure of a building.
According to the Uniform Building By-Laws (UBBL) 1984, which is under the Street Drainage and Building Act 1974, "foundation"  means  a  system  or  arrangement  of  foundation  units  such  as  footing,  raft  of  pile  through which the  loads  from  a  building or  structure  are transferred  to  the  supporting soil  or rock.
It says the foundations of a building shall:-
(a)  safely  sustain  and  transmit  to  the  ground  the  combined  dead  load,  imposed  load  and  wind load  in  a  such  manner  as  not  to  cause  any  settlement  beyond  the  limits  designed  for  or  other movement  which  would  impair  the  stability  of,  or  cause  damage  to,  the  whole  or  any  part  of the  building  or of  the  any  adjoining  building or  works;
(b)  be  taken  down  to  such  a  depth,  or  be  so  constructed,  as  to  safeguard  the  building  against damage by  swelling  and  shrinking  of  the subsoil; and
(c)  be  capable  of  adequately  resisting  any  attack-by  sulphates  or  any  other  deleterious  matter present  in the  subsoil.
The UBBL also noted that the structure of a building above the foundation shall be designed and constructed in order to avoid any damage to any part of the building.
Types of soil vs types of building
The UBBL has clearly mentioned the foundations are based on the type of soils and subsoils. It listed seven types of subsoils and explains the conditions and types of foundations that need to be done to comply with the Codes of Practice of Standard Specifications.
According to Shahsuria Bina Resources, there are three types of soil that are suitable for building houses, which are top soil, soft soil, and peat soil.
It says that as top soil and peat soil is suitable for building houses with zero to minimal groundwork, soft soil may need ground improvement prior to construction.
According to architect Sarly Adre Sarkum, upon the start of each project, a team of consultants which includes Civil and Structural Engineer, will be advising on structural issues including soil conditions as well as the appropriate foundations required for that particular project.
He said more complicated projects such as sites with slopes will require engineers who are experts in soil called Geotechnical Design Engineers.
"All these engineers will require a soil investigation, done by the relevant contractors and they will make their recommendations based on this soil investigation report. Civil Engineer and Geotechnical Design Engineer for a particular project can be the same or different engineers," he noted.
iProperty Transactions: Get the latest subsale property transaction data for FREE to help you make the best-informed property decisions. No sign-ups required!
What should buyers know about the land of a new development?
As mentioned, Sarly said that the developer must adhere to the procedures with regard to the said development, though it would not hurt to research the surrounding areas for any cases of previous soil issues as such.
"If you suspect that the area is of a high risk, you can ask the developer whether they have employed an Independent Checker, which is a good practice in high-risk areas," he said.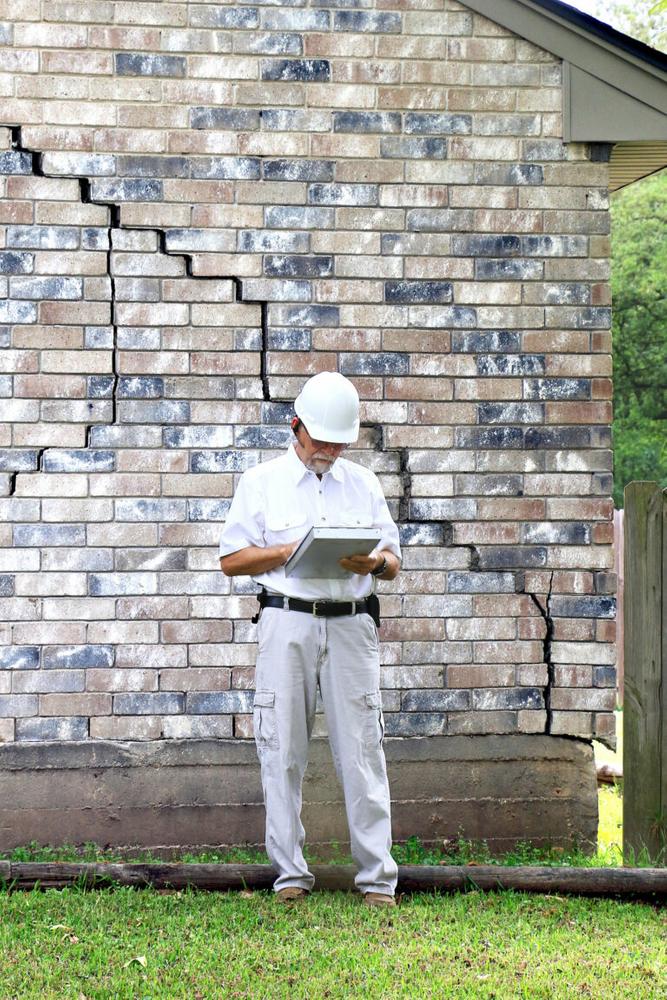 An independent Checker is a third party (not part of the consultant team) experienced Engineer.
Sarly added that the Independent Checker will produce a Geotechnical Review Report to assist the consultant team and developer.
So, as a buyer, you have to make sure the developer has done their part and you can do your due diligence just to be sure.
READ: Build your own house or buy a ready-to-move-in house? Which one is better?
Can I do my own research when buying a subsale house? Where can I get the information?
As soil investigation is a specialist branch of knowledge that requires specialised knowledge,  there is no publicly available database that is open to the public in Malaysia.
Sarly said even if the public is able to obtain some information, they may not be successful in interpreting and understanding the information correctly.
"My suggestion is to contact an engineer to enquire on their professional opinion," Sarly said.
As someone who will reside on the said property, you may want to know the type of soil and the construction method used for the building.
For homeowners of property near slopes, you can also refer to SlopeWatch, a community-based organisation comprising residents monitoring slopes for signs of landslides and conducting simple slope maintenance.
Its programme director, Eriko Motoyama said SlopeWatch has been helping out by collecting the reports from residents and doing the necessary paperwork for concerns regarding slope management and hill development.
Legality issues and procedures on renovations of your house.
There are multiple reports of landslide, soil movement, and sinking which is caused by reckless and unauthorised renovation and expansion of a home, especially in landed properties.
Recently, a landslide incident was reported in Kemensah Heights, and according to Energy and Natural Resources Minister Datuk Seri Takiyuddin Hassan, the incident is caused by illegal house renovation.
Takiyuddin said the renovation of houses in the locale had not been carried out with stipulated guidelines and procedures.
"Please do engage proper consultants for any expansion or renovation including a proper architect and engineers," Sarly advised.
He said owners should ensure that they do the soil investigation for larger expansions and the engineer will advise accordingly with regard to loads and the structural integrity of the new addition.
"The majority of the failures are a result of renovations that have been done without proper professional advice. If the extension is made without proper submission by professionals to the local authority it is deemed illegal under the eyes of the law," he warned.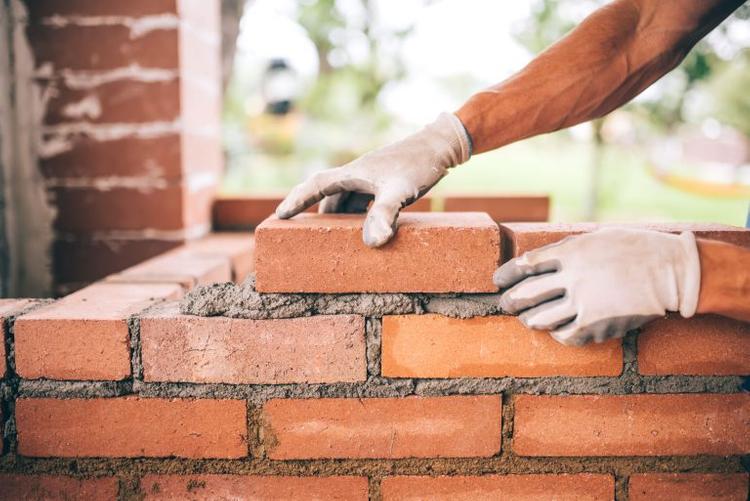 What are the procedures if someone is planning to buy land to build their own house?
With regard to soil stability, Sarly suggested that owner engage a qualified architect who can do a preliminary plan that will show the actual column positions.
From these column positions, the engineers can plan the number of probes and appropriate tests for the soil investigation.
"Since each position will cost the buyer, having good advice at this juncture is important to ensure cost-effectiveness," he said.
Alternatively, he said, if the owner is not keen to design yet, just ask the engineer to propose the points on the site that is relevant.
"Though if the site is large it may be once the design is done to align with column positions," he added.
It is clear that soil and foundation for buildings is not a simple matter and is not something that can be mastered by those who do not have the expertise in the subject.
Sarly mentioned that this is actually a complicated issue, with many historical tragedies happening in Malaysia.
Quoting past president of the Institute of Engineers Dato' Ir Dr Gue See Sew, Sarly said that most landslide issues are related to design errors, based on forensic investigation data of past cases.
This shows that the planning stage of a project and adhering to the laws and standards is imminent to avoid unforeseen circumstances in the future.
TOP ARTICLES JUST FOR YOU:
?Your 12-step cost guide to building your own house in Malaysia
?These 9 house inspection services in Malaysia make it easy for you to inspect new home defects
Disclaimer: The information is provided for general information only. iProperty.com Malaysia Sdn Bhd makes no representations or warranties in relation to the information, including but not limited to any representation or warranty as to the fitness for any particular purpose of the information to the fullest extent permitted by law. While every effort has been made to ensure that the information provided in this article is accurate, reliable, and complete as of the time of writing, the information provided in this article should not be relied upon to make any financial, investment, real estate or legal decisions. Additionally, the information should not substitute advice from a trained professional who can take into account your personal facts and circumstances, and we accept no liability if you use the information to form decisions.