Whenever we see an ad for a loan, it's often accompanied by a sentence such as "fast approval". In reality, any loan approval in Malaysia will largely depend on your CCRIS report or credit history. But what is it and how do you get your credit score report?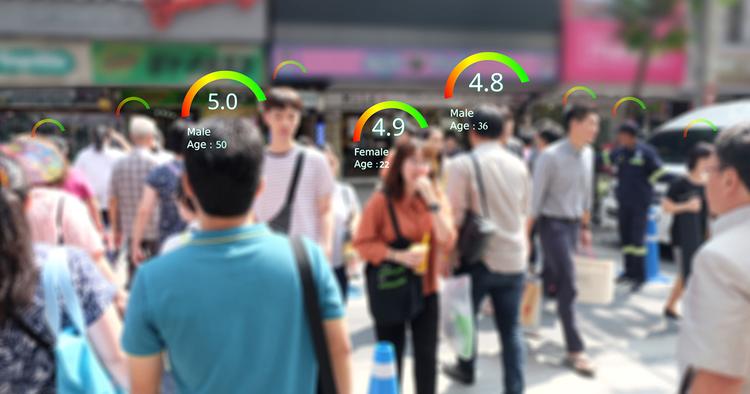 For most people, one of the first steps of owning a home is to apply for a loan. To increase your chances of approval, the wise thing to do is make yourself familiar with your CCRIS and credit score.
1. What is CCRIS?
The Central Credit Reference Information System (CCRIS) is a system created by Bank Negara Malaysia's (BNM) Credit Bureau which provides standardised credit reports and information of a potential borrower. A credit score indicates a consumer's credit risk. Having a good credit score can be very beneficial for you, as most banks and credit providers would view you as a prime customer. A good credit score can increase your chances of getting a loan, get you better interest rates, and speedier loan and credit application approval, among other things.
 A CCRIS report includes monthly updates by relevant institutions such as:
Banks

Insurance providers

Development financial institutions

Payment instrument issuers

Credit leasing companies

Government agencies

Private utility companies
2. What is the difference between CCRIS and CTOS?
In Malaysia, financial institutions may use their internal methods of evaluating your credit score. However, to assist them in this evaluation, many will refer to two popular credit reports, which are CCRIS and CTOS.
Unlike CCRIS which is managed by BNM, CTOS is a private company that provides credit reporting. A CTOS score is calculated based on credit information from both CCRIS and CTOS's database. It ranges from 300 to 850.
As you can see, even CTOS gathers information from CCRIS. That emphasises the importance of the latter.
SEE WHAT OTHERS ARE READING:
💡 CTOS: What to know about credit score, credit check and report. 
📝 How CCRIS and CTOS reports can be useful when applying for housing loan.
3. How do I check my CCRIS report?
Other than financial institutions and credit agencies, you as an individual can also check your CCRIS report. Access to it is free, so you access it as many times as you want.
There are four ways to check your CCRIS report:
CCRIS online

– The

eCCRIS

is a secured online platform where users may access their CCRIS reports at any time! However, initial registration in person at any branch of BNM Malaysia.

CCRIS kiosk

– You will require your MyKad for verification. The credit report will be printed for you during the visit.

BNMLINK Kuala Lumpur or BNM offices

– You should bring along your MyKad and any other supporting documents that can verify your identities such as your driving licence or passport. The credit report will be given to you during the visit.

By correspondence

– You can mail, e-mail, or fax your request for a report to BNM Telelink. It's important to check you attach all requested documents as part of your correspondence.
4. What does a CCRIS report include?
A CCRIS report covers three major areas of credit-related information of a potential borrower, which are:
Outstanding credit(s)

– This is a summary of all outstanding loans and credit(s) obtained by the borrower. This includes information related to joint borrowing, and relevant business or commercial loans.

Special attention account(s)

– 'Special Attention Account' refers to outstanding loans flagged by a financial institution under special monitoring. This means that the account has been moved into special measures to recover that loan.

Credit application(s)

 – All pending applications for credit, or those that have been approved within the last 12 months.
The CCRIS report is updated to only include information for the last 12 months.
5. How often is a credit report updated?
Your CCRIS information with BNM is updated on the 15th of every month. CCRIS records consist of the data on your outstanding loans such as:
type of credit facilities

payment history

instalment amount and credit limit,

and credit applications (approved and pending) for the last 12 months
6. What does it mean if my loan is reported under a Special Attention Account?
When your loan is under a Special Attention Account, it means that the financial institution is keeping a very watchful eye on it and has been moved into special measures to recover that loan. This usually happens because you have outstanding credit facilities, dishonoured cheques, or special debt management schedules negotiated by the Credit Counselling and Debt Management Agency (AKPK.)
Until the loan is recovered, the financial institution is not allowed to lend you any money. To resolve this, contact your financial institution on how to proceed and settle the loan as soon as possible.
READ: Which mortgage life insurance to pick – MRTA or MLTA?
7. Am I blacklisted by BNM if my loan application was rejected?
The answer is NO. BNM merely plays the part of a neutral information provider. When one of your applications get rejected, any information about it will not be in your credit report. The CCRIS report itself doesn't say whether you're in good or bad credit standing. It only shows credit records of the last 12 months, after which the oldest data is erased accordingly.
8. Can I dispute the information in my credit report?
If you have a reason to believe that the information in your credit report from the Credit Bureau is inaccurate, you may lodge a data verification request directly to participating financial institutions (for loan account information) or BNM (for borrower information) via eCCRIS. The participating financial institution or BNM is required to rectify any inaccurate or incomplete information by sending the amendment(s) to the Credit Bureau to reflect the latest credit position of the borrower.
If you are not satisfied with the explanation given by the participating financial institution, or the participating financial institution delays in updating the information despite the borrower has submitted all the necessary documents, you may request for a data review from BNM.
9. If my loan application was rejected by one financial institution, will others do the same?
Each bank or lender has its risk appetite, business policies, and strategies. Therefore, an application rejected by one may be accepted by another. A financial institution or banks typically do background checks on the applicant. This does not only involves CCRIS, but information from other credit reporting agencies such as CTOS, and RAM Credit Information Sdn Bhd (RAMCI). However, undischarged bankrupts and wound-up companies will unlikely get loan approval regardless of which financial institutions they approach.
Other than checking your credit score, you can also check your Debt to Service Ratio (DSR) to avoid being rejected by a bank or financial institution. This is crucial as not getting bank loan approval from one bank can set you back 3 to 6 months in applying for another. You can use LoanCare, a home loan eligibility tool by Malaysia's No.1 Property Site, iProperty.com.my to increase your chances of getting a home loan approval.
READ: Top 10 most searched areas by Malaysian homebuyers in 2020
Edited by Rebecca Hani Romeli
TOP ARTICLES JUST FOR YOU:
⚖️ Debt Service Ratio (DSR) affects home loan approval. Here's how to calculate your DSR. 
💹 Latest Base Rates and BLR for banks in Malaysia.
💰 Not all home financing are equal. Choose the right one for yourself.