Looking to level up the design of your interior at home or in the office? These are the top ID firms in Malaysia for interior design and architecture you can't miss.
Read the BM or Chinese version here. 
There will come a time in almost every homeowner's journey where they ask themselves: "Do I need an interior designer?"
Now, there is no absolute nor right or wrong answer to this as it honestly depends on situations and other factors. Say, what sort of idea you already have in place, your timeline and availability, and just how you plan to go about it.
However, it also cannot be denied that engaging with an interior designer or an architect who is fully equipped with knowledge or experience can bring you one step closer to your dream home. An interior designer or architect can help you conceptualise and come up with ideas that suit your preferences and lifestyle, whether it's minimalistic room decor ideas or a Scandinavian living room interior design. 
Not only that, when you engage with an interior designer you gain access to not only their expertise but also their connection to retailers. Meaning there's a higher chance of finding a particular design or product, and at a wider range of prices too. 
There are many benefits to working with an interior designer – and we've teamed up with Atap.co – Malaysia's leading platform for home renovation and improvement – to help you on this journey. Here are a few recommended and top interior design firms in Malaysia, along with some key information to know:
How much does it cost to hire an interior designer in Malaysia?
This is highly subjective as interior design work varies depending on style, square footage, and expertise. So, in easier words, the price varies according to the homeowners' wants or needs. 
Here's a rough estimation of how much you should expect to pay when hiring an interior designer in Malaysia:
| | |
| --- | --- |
| Types of property | Price |
| Condominium | RM50,000 to RM150,000 |
| Terrace house | RM80,000 to RM250,000 |
| Semi-detached house | RM100,000 to RM350,000 |
| Bungalow | RM200,000 to RM600,000 |
* Disclaimer: This is just a rough estimation. You should always contact the interior design companies and request for a quote. 
What are the top three industries that employ interior designers?
A vast majority of clients are often:
Homeowners

Property developers

F&B owners.
However, that doesn't mean you need to belong to any of these categories to get interior design services.  The sky's the limit – beautiful home interior and design should be relished and appreciated by all.
SEE WHAT OTHERS ARE READING:
? Looking to spruce up your kitchen? Here are some of the top kitchen design you should try.
? Rattan furniture is making a comeback! Check out these rattan furniture shops in Malaysia.
What are the top interior design firms in Malaysia? 
Here comes the fun part: we list down a few firms to help you with your dream home! All of the interior design companies listed below were awarded by Atap from the Atap Design Awards 2020. This annual award was created to acknowledge interior design excellence within Malaysia and encourage design talent in veteran and upcoming designers alike. 
Meaning you can rest assured that these are the cream of the crop in the industry, with a good track record and are ready to help and please.
1. The Roof Studio, Kuala Lumpur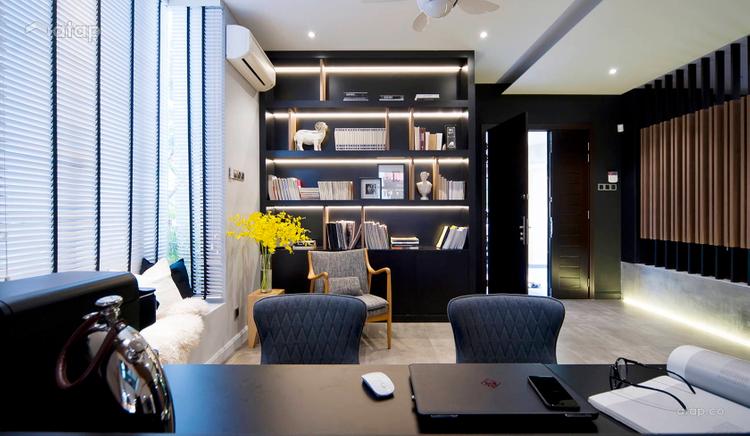 This interior design firm specialises in modern themed spaces, incorporating wood elements, warm tones, and various other natural elements into your humble abode—perfect for those who love modern house design but with a rustic touch. With more than 10 years of experience in the field, The Roof Studio leads a team that delivers top of the line design for each and every one of their clientele. This interior design firm has also earned accolades from both local and international. Aside from helping you to realise your dream home, the company also offer other services like interior design consultation and customise built-in furniture for your home. To avoid any miscommunications and misalignment in the design and concept, The Roof Studio will provide sketches and 3D visuals before they start anything. 
Here's what people are saying about The Roof Studio:
Working with Ken has been a breeze. With abundant creative ideas, he was able to marry my request with the best use of space and design to create a cosy home. Best of all, Ken's great project management skills made it possible for hime to deliver the project on time and within the alocated budget.

– Mei Ann
Specialise in: Modern themed designs
Website: http://www.theroof.my/
Instagram: @theroofstudio
Address: 11-2, Jalan USJ 10/1g, Usj 2, 47620 Subang Jaya, Selangor
Contact details: 016-661 4998
2. Rice Design, Johor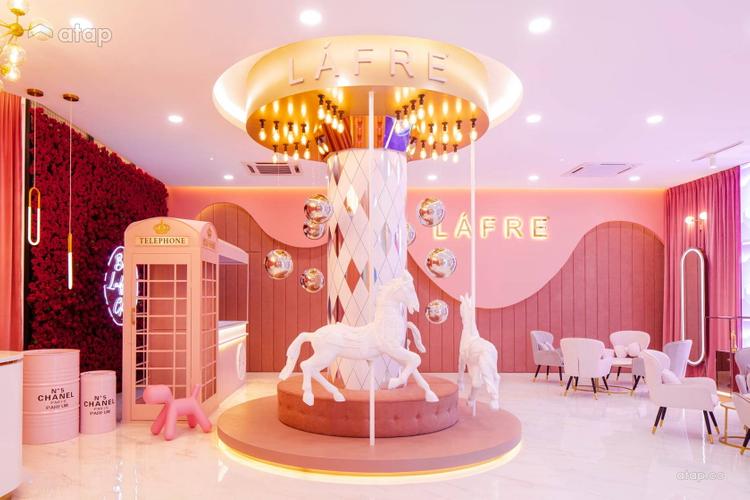 "Like a bowl of rice, Design reaches out to everyone." With that idea in mind, Rice Design is born. Awarded as the Best Themed Design/ID of the Year by Atap, Rice Design is one of the leading architecture and design consultants in Johor Bahru. Take one look at their list of portfolio and you'll see they specialise in creating innovative and out-of-the-box designs for all of their clients. They don't believe in just selling their services and products to their clients, what they are trying to achieve instead is to bring the lifestyle to them. So whether you're looking for decor ideas fit for a princess or 'Baller' bedroom interior designs, they will do everything they can to fulfil it. 
Specialise in: Contemporary and Conceptual themed design
Website: https://www.facebook.com/RiceDesignSdnBhd/
Instagram: @ricedesignsdnbhd
Notable clients: The Coaster, Lafre, Broadway Sutera
Address: 0218, Jalan Bukit Indah 15, Taman Bukit Indah, 81300 Skudai, Johor
Contact details: 07-234 8233
3. Chaos Design Studio, Penang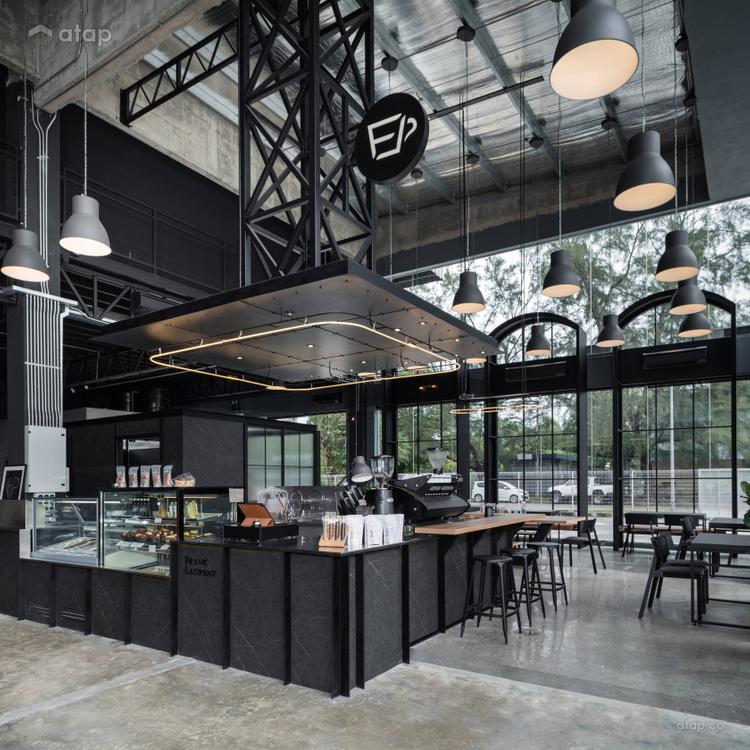 The interior design studio in Penang is a fast-forward multi-disciplinary design practice that has earned great recognition for its unconventional design approaches, thoughtful planning, creativity, and meticulous detailing. Don't let the name Chaos Design throw you off, their design style and process is anything but disordered. Specialising in designing commercial, residential and hospitality projects, the team uses a collaborative approach to brainstorm and conceptualise ideas—expect to see how the team reimagined a space creatively. Aside from interior design, Chaos Design Studio also provide architectural design, design and build and consultation services. 
Here's what people are saying about Chaos Design Studio:
Charles and his Team are a group of talented designer individuals with solid technical understanding, shown via the detail of their drawings which anyone in the industry will definitely appreciate. The logic behind each of their design decision are well thought and they always push for projects to achieve new heights in terms of form & function, without compromising each other.

– Chua Soo Jack
Specialise in: Contemporary, Industrial and Rustic themed design
Website: https://www.chaosdesignstudio.com/
Instagram: @chaosdesignstudio
Notable clients: Frank Laurent x Masons, Macalister Mansion, Wellings No.5
Address: 206b, Jalan C.Y. Choy, 10300 George Town, Pulau Pinang
Contact details: 04-262 6078
Looking for more interior design ideas for your home? We've rounded up some of the top interior design trends that you'll be seeing everywhere in 2021.
4. IQI Concept, Selangor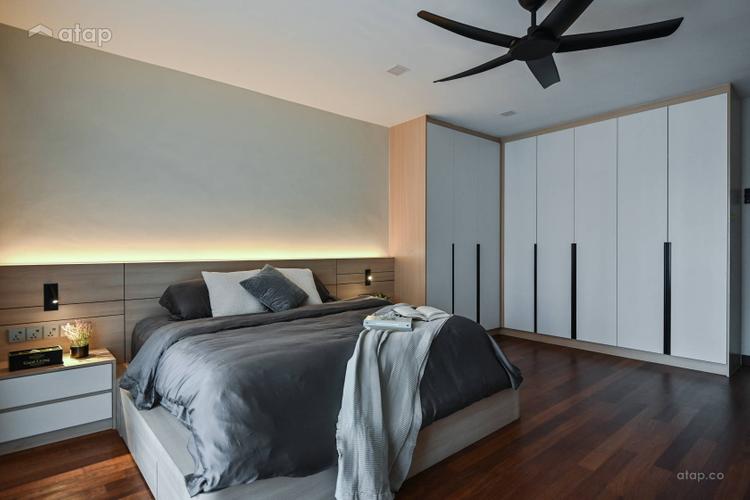 Known for curating projects that are trendy and ready to move in. Their specialities include interior solutions for property owners who want to create the perfect home or office environment that fits their flair, lifestyle and philosophy without skimping on quality. In fact, one notable quality of IQI Concept is that they are very detail-oriented and you can be sure that every step of the process, from conceptualising to finishing the final touch, are well take care of. Design-wise, their mastery lies in modern and contemporary style. But if you have an idea in mind, you can be sure that they'll do everything they can to make it a reality.
Here's what people are saying about IQI Concept:
IQI Concept has done an awesome job for us. They've transformed our house into a trendy look dream house. Their ideas and concept are unique. Their interior design and color choices are truly fascinating. All the owner's request and interest were given importance and concurrently matched well with ideas to turn into a dream home. IQI Concept's post-renovation services are also well maintained. Any issues raised will be given immediate attention. The whole entire team, Mr. Han Boon, Mr. Louis, Ms. Vivi, Mr. Aaron, Mr. Nick and all the staff deserves 5 stars rating. I'd happily recommend IQI Concept to my family members and friends in the future.

– Ms Maalinay
Specialise in: Minimalistic, Modern, Industrial and Scandinavian themed design
Website: https://www.iqiconcept.com/
Instagram: @iqi.concept
Notable clients: ATT Global, Manhattan Chic Wealth Boutique
Address: Block 4, VSQ @ PJ City Centre, 07-1, Jln Utara, 46200 Petaling Jaya, Selangor
Contact details: 012-210 2262
5. Millimetre Design, Kuala Lumpur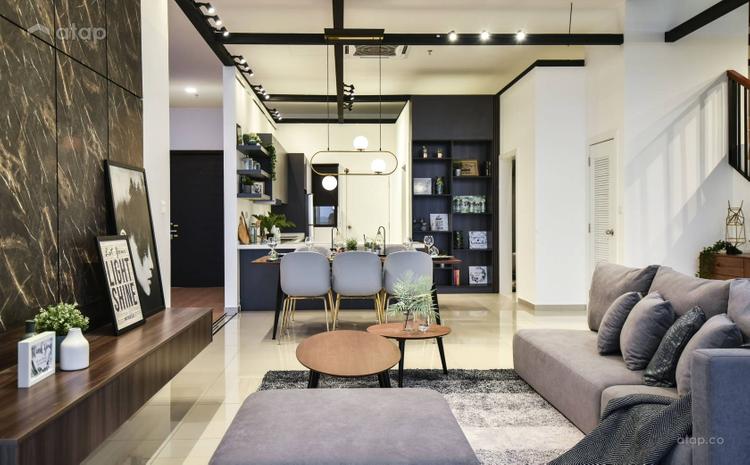 This is a design firm that has curated various award-winning show units. Millimetre Design in KL is your go-to if you want a space where a number of different types of materials and finishes have been tastefully employed. Bringing to life spaces with no pretension or artifice. Their services include interior design, project management and contract solutions, and their expertise extends to a variety of projects including residential, commercial, corporate, hospitality, and more.
Specialise in: Industrial, Retro, Contemporary and Minimalistic themed design
Website: http://www.mmdesign.com.my/
Instagram: @millimetre.design
Notable clients: Gamuda Gardens, Fifth Palete
Address: No.J7-3, Pusat Perdagangan Bandar, Jalan Persiaran Jalil 1, Bukit Jalil, 57000 Kuala Lumpur
Contact details:010-208 2272
6. Alvinterior Concept, Selangor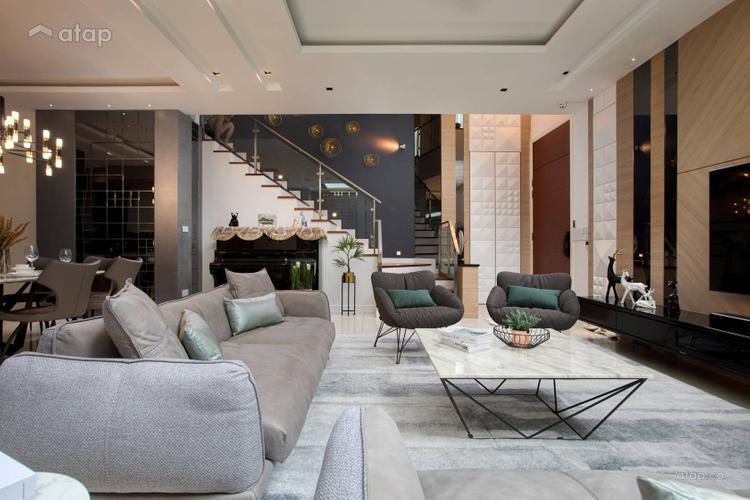 This ID is known for its luxe spaces that exude class and elegance. They transport their clients to spaces where distinct design aesthetics come together harmoniously. Essentially, to create a richness of experience that reflects clients' rich personalities. Unlike most interior design firms, they don't have and don't plan to adopt a signature style as they believe that everyone is unique and has their own idea of what they want. By not having a style, they're free to fulfil every request and recommendation that were asked of them. Alvinterior Concept's services ranges from interior design, space planning, interior project management and colour management consultation. 
Here's what people are saying about Alvinterior Concept:
Thanks for the good work done by Alvin & his team. I was looking for an interior designer for my first new house end of last year. The outcome was good, we love it! The house was done right before CNY, within 3 months as we have requested.

– Eva Foo
Specialise in: Contemporary, Minimalistic, Industrial and Retro themed design
Website: https://www.facebook.com/alvinteriorconcept/
Instagram: @alvinteriorconcept
Address: C-13-08, Soho 1 @empire damansara, Jalan PJU 8/8, Damansara Perdana, 47820 Petaling Jaya, Selangor
Contact details: 03-7611 3445
If you're looking for ideas to spruce up your home office, look no further than this article: 12 photos of study room and real home offices to inspire your own workspace revamp
7. Box Design Studio, Kuala Lumpur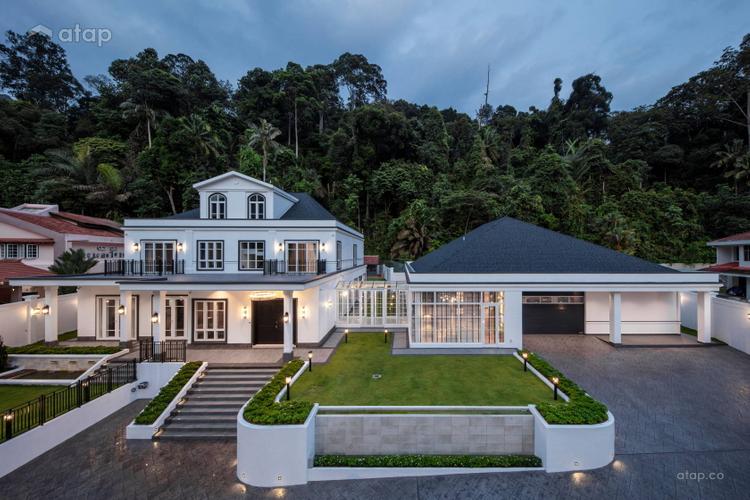 Box Design Studio team shares years of experience in the architecture and interior design industry. Infused with great enthusiasm in creative excellence, and backed by an extensive network of skilled artisans, the team is committed to delivering the best design solution for your dream space. In fact, they pride themselves on presenting curated ideas that tailored to their clients' wants and needs. What they're offering is not just a service, but a lifestyle that you can live in. 
Here's what people are saying about Box Design Studio:
I would highly recommend Box Design Studio! I've engaged Lucas to design my house. He is indeed very talented in design. I briefly told him what kind of style I would like for my house and he drew the image in my head! He is also a responsible and reliable person. I've had a bad experience with a previous ID and was actually scared of hiring one for the new house. Thank God (and myself) for choosing Box Design Studio. You don't even need to worry about the after-sales service. Lucas even arranged for people to fix all the tiny hiccups.

– Joanne Wee
Specialise in: Classic, Contemporary, Minimalistic and Industrial themed design
Website: https://www.boxdesignstudio.com.my/
Instagram: @boxdesignstudio_sdnbhd
Address: VO5-07-06, signature 1, Lingkaran SV, Sunway Velocity, 55100, 55100, Federal Territory of Kuala Lumpur
Contact details: 03-2711 4047
8. Pins Studio, Selangor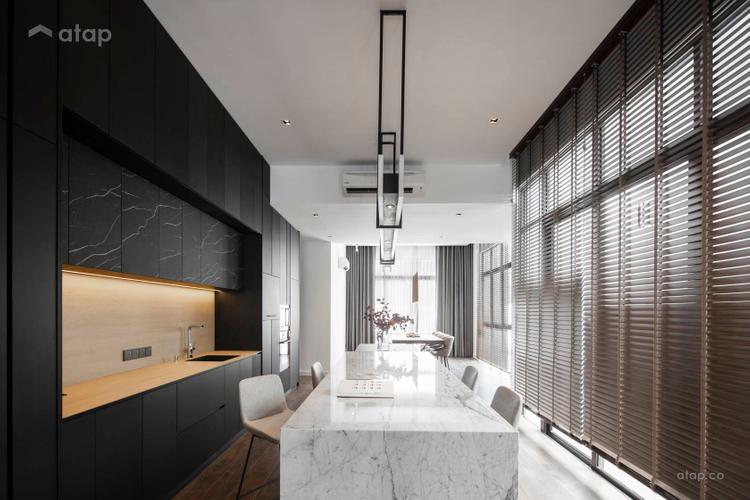 Specialised in interior design, architecture and home decoration, PINS Studio is backed by a group of highly skilled professionals who dedicate their lives to creating designs that are both aesthetically-pleasing and functional. Their collaborative approach and ability to change and adapt to project diversities ensure they create great outcomes for their clients. With an ambition to create designs with lifestyle, expect interior design – whether kitchen, small room deco, bedroom, toilet – that are minimalistic and refined.
Here's what people are talking about PINS Studio:
There isn't a place you could actually find the authenticity of what we actually want in our lives.. but PINS Studio has the ability to transform your innate ideas into reality and manifested with simplicity and style that reflect who we truly are and how we wanted to live with our lives with our spaces. I can guarantee that their passion, creativity and vision are the only reason I never seek for other design consultancy

– Jym
Specialise in: Zen and Minimalistic themed design
Website: https://www.pins.my/
Instagram: @pinsstudio.my
Address: D 3-3, Pusat Komersial Parklane, Jalan SS 7/26, Pusat Komersial Parklane, 47301 Petaling Jaya, Selangor
Contact details: 03-7865 6009 / 014-3644 551
Read more: 8 modern kitchen cabinet design ideas to try in Malaysia
9. Nu Infinity, Selangor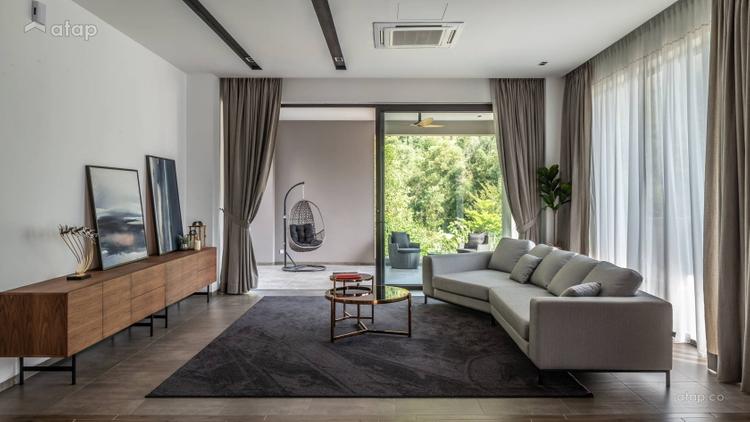 Nu Infinity provides an avant-garde approach to the designing process – conceptual approach, practicality, serviceability and visionary. Their grand beliefs are reflected in the stately design notion but not without giving them a modern and chic twist. Great for those who admire bold statements. What we also love about Nu Infinity is that they're not just an interior design firm that solely focuses on providing the best design for their clients, they're also notable for their corporate social responsibility – giving talks, offering internships and donating unwanted materials and appliances through proper channel. 
Specialise in: Conceptual, Modren and Industrial themed design
Website: http://www.nuinfinity.com/
Instagram: @nuinfinity
Notable clients: BMW, MINI, Mon Cheri, Cassey Gan
Address: 57-1, Jalan PJS 1/50, Pjs 1, 46150 Petaling Jaya, Selangor
Contact details: 012-387 5858
10. Matthew Lim Associates – MLA, Kuala Lumpur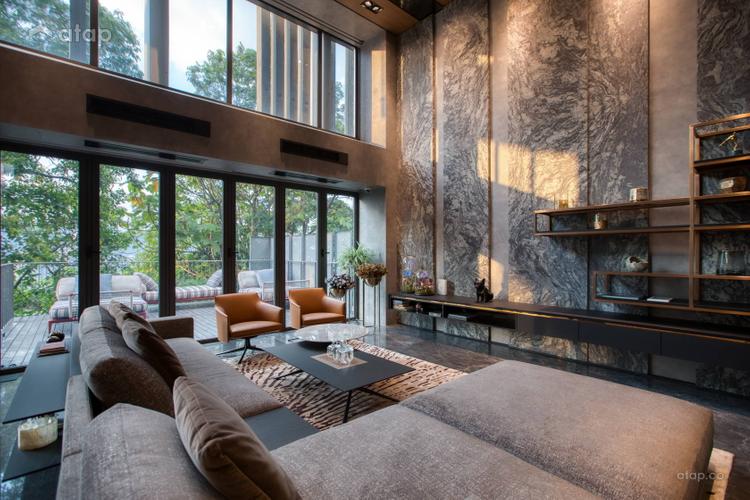 Well known for curation spaces that feature a balance of form and function around Asia. Like great writers who tell stories through written words, Matthew Lim does it with interior design, by creating a distinctive identity in all of their design-driven projects. Choice examples of how they can achieve designs that stand the test of time are the well-known restaurant Malaysia The Other Half Cafe at The Greens Residence in TTDI and Suntara Garden Bar at Vientiane, Laos. On top of interior design, they also provide branding, schematic design and design development, conceptual design, interior space planning, detailed interior design documentation, cost and schedule control, site supervision, and design communication services to their customers. 
Specialise in: Retro, Modern and Minimalistic themed design
Website: http://www.mladesign.com.my/
Instagram: @matthewlimassociates
Notable clients: San Francisco Coffee, Tealive, Santan, Diamond & Platinum, Dal.Komm Coffee
Address: Strata Office, Menara 1, Jalan Bangsar, KL Eco City, 59200 Kuala Lumpur
Contact details: 03-2202 2188
11. Sachi Design, Selangor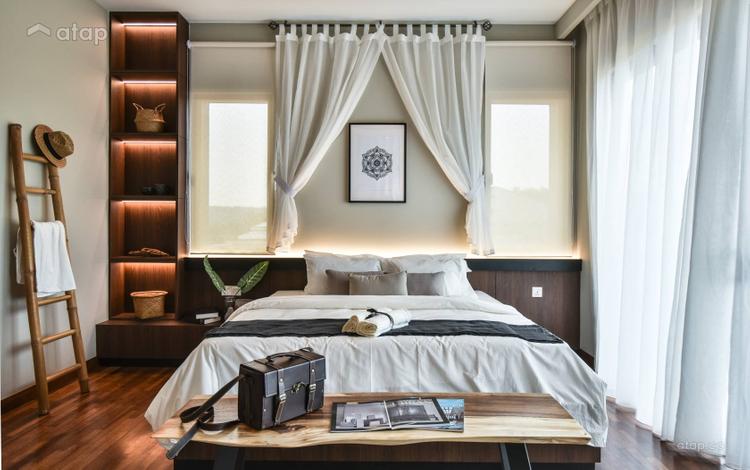 This interior designer has almost a decade worth of experience creating one-of-a-kind commercial spaces. They are able to create spaces based on the wants and needs of their clients and how they could be enjoying the spaces, whether it is the balcony design, foyer design or master bedroom design of the terrace house, or a showroom. This award-winning interior design firm is not only skilled in residential design, but they've also worked with big corporate clients like Mercedes Benz, SP Setia, Hunter Douglas and many more. 
Specialise in: Minimalistic and Rustic themed design
Website: http://www.sachi-interiors.com/
Instagram: @sachi.interior
Notable clients: Mercedes Benz, Buffalo, SP Setia
Address: 4-2, Jalan Pekaka 8/4, Kota Damansara, 47810 Petaling Jaya, Selangor
Contact details: 03-6150 5018
Read more: 8 wall decoration ideas to elevate your interior style
12. WO Atelier, Kuala Lumpur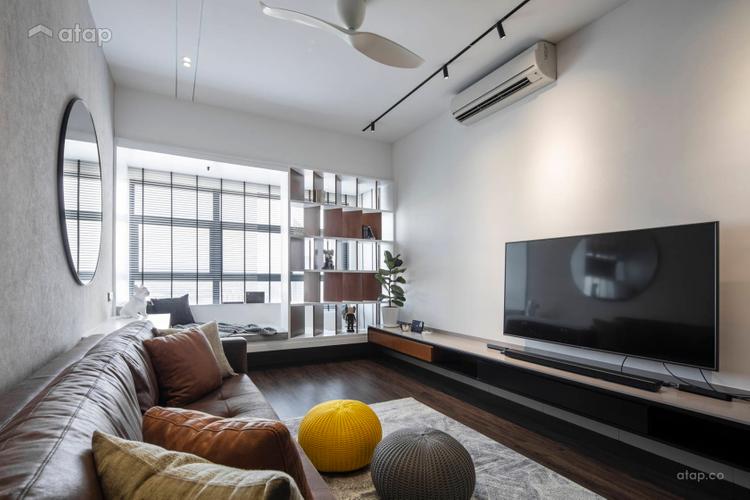 With only four years in the industry, this newcomer has received rave reviews from all their clients for their ability to incorporate personality into bare spaces. Their designers – all of them have over eight years of experience under their belt – successfully participate in projects from the initial concepts, furniture and decorative item selections, to decorative material selections, and more. And these are always executed with precision, professionalism, and attention to detail.
Here's what people are saying about Wo Atelier:
We wanted a house that is warm and homey but have a feeling of being in a 5 star hotel in it. We wanted simple & clean but at the same time having that touch of elegance and timeless classy. We wanted a house that is minimal but offers a great storage system. For a 600sqft with 1 bedroom, this could be a headache to achieve. WO Atelier gave us all of what we wanted and more. Warm and homey home that feels like a 5 star hotel, simplistic but timeless designed home that is modern and minimal. And we have plenty of storages too! We love the personal touch at every corners of the house. The design is superb, beyond our wildest imagination. But what impresses us more than just the design is the work and effort put into it. Due to logistic constraints, there were a lot that we couldn't do ourselves that most of the time Wayne would kindly help us do and he delivered amazingly ( even though sometimes it's out of his jobscopes to do them). Thank you WO Atelier for making our dream home come true.

– Nirna Fairuzati
Specialise in: Contemporary and Scandinavian themed design
Website: https://www.facebook.com/wointeriordesign/
Instagram: @wo_atelier
Notable clients: Gloria Jean, Jamaica Blue Fine Coffee
Address: Block A1-5-2 , Arcoris No.10, Jalan Kiara, Mont Kiara, 50480 Kuala Lumpur

Contact details: 03-2712 0834
13. Nevermore, Penang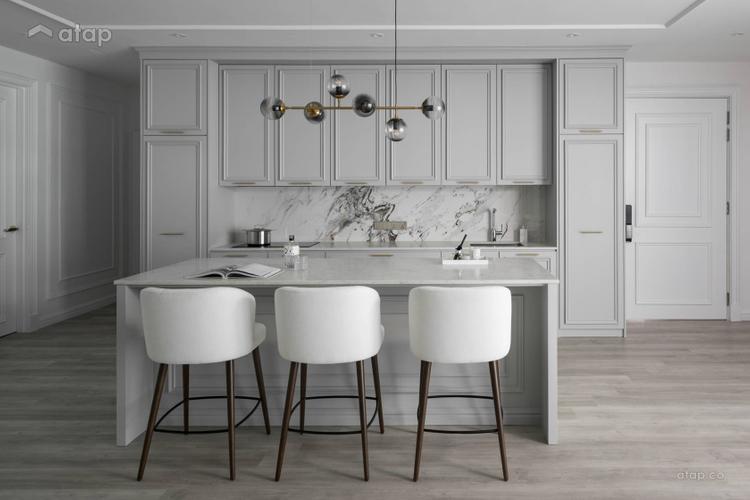 Nevermore is a multi-international award-winning interior design firm that specialises in both residential and commercial projects throughout Malaysia and internationally. Based in Penang, they are experts in creating eminently stunning spaces for people from all walks of life, and for those who have a penchant for the splendours of good interior design and concept. In terms of services, they have everything that you need from an interior design firm – design, engineering, project management, urban planning, architecture, landscaping, interior design and branding. 
Here's what people are saying about Nevermore:
Working with Nevermore was wonderful. The designer, Yang's design skills and knowledge are top-notch. He is able to see the whole picture and tends to the details in that context. His communication skill is excellent and we had exchanged hundreds of texts and pictures. I was also impressed with the high level of professionalism of him and the contractors. Most importantly, the team met deadlines on time, and the project stayed within budget. If you looking for an intelligent, high quality and unique designer that you can trust with your home, Nevermore is the one I recommend.

 – VoonChung
Specialise in: Modern and Minimalistic themed design.
Website: https://www.facebook.com/nevermoregroup
Instagram: @nevermoregroup
Address: 306d, Jalan Burma, 10250 George Town, Pulau Pinang
Contact details:019-473 1919
They say the kitchen is the heart of the home, so what better way to fill your heart than designing an alluring kitchen that will bring you nothing but joy? Check out these15 beautiful small kitchen designs and ideas you'll love.
14. Apieceofart, Selangor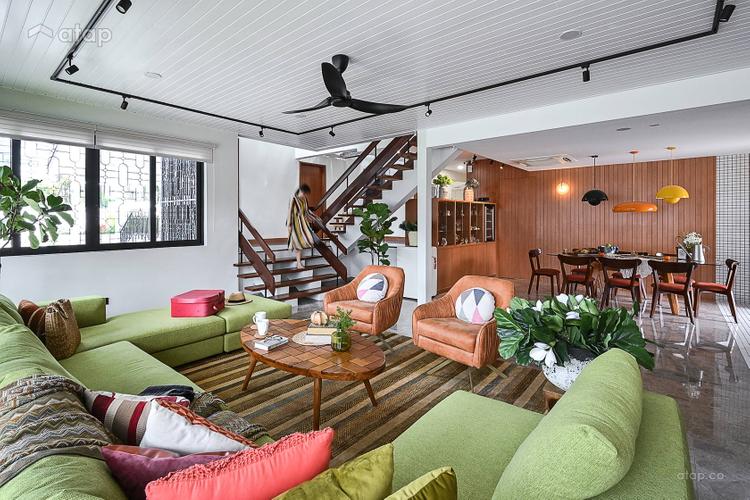 This firm combines creative design and innovative ideas with the touch of skilled professionals to provide the ultimate living experience for clients. While designing a beautiful space is what they strive for, they also take it a step further by marrying art and functionality. Whether you're looking for an 'American Newspaper Office in the 1960s' aesthetics or Scandinavian design cues in your home, they can do it. The company also provides a range of services from consultation to supplying building materials and architecture. 
Specialise in: Retro and Rustic themed design
Website: https://www.facebook.com/profile.php?id=100057501345919&fref=nf
Instagram: @apieceofartspace
Address: Tiong Nam, 9, Jalan 51/203A, Kawasan Perindustrian, Seksyen 51, 46050 Petaling Jaya, Selangor
Contact details: 012-909 3488
15. SQR Interior Architecture, Johor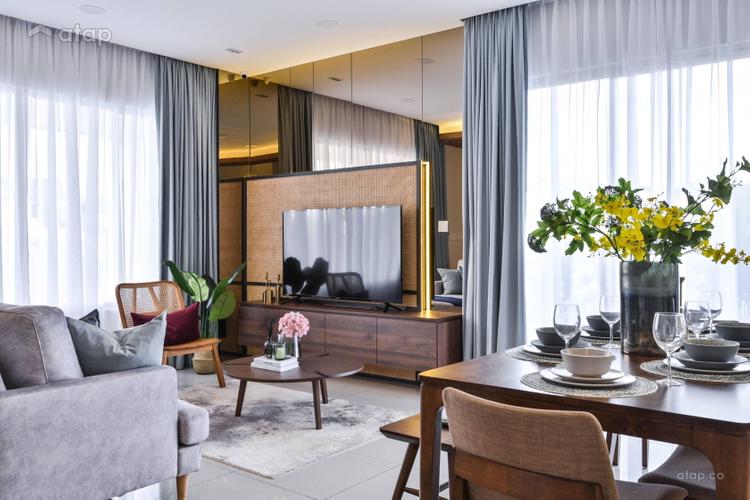 This interior design and architecture firm has a slew of award-winning projects that cater to all property owners. They have a wide portfolio, ranging from small bedroom ideas, small living room decor ideas to grand spaces that ooze elegance. The secret to making that happen is a team that is committed and highly involved in all stages of a project. Collaboration is also what the company valued most as they believe that this approach produces distinctive work that catered to all their clients. 
Specialise in: Modern and Contemporary themed design
Website: http://sqrdesign.com.my/
Instagram: @sqr_design
Notable clients: Mamee, JS Group, CabNet
Address: 289a, Jalan Sutera 1, Taman Sentosa, 80150 Johor Bahru, Johor
Contact details: 014-394 3995
16. InD'finity Design, Kuala Lumpur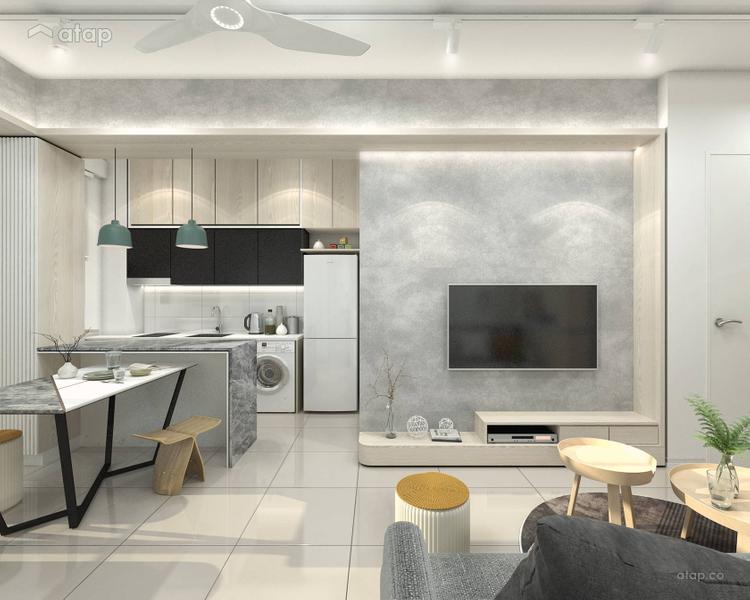 Well known for their commercial projects with over a decade of experience in the industry, they offer interior designing and house renovation services – from drawings, groundwork, job site experience and dealing with suppliers – to a wide variety of business spaces around Malaysia and beyond. Darren Gan, the brainchild behind Ind'finity has also expanded his business in other countries like Dubai, Cambodia, India, Abu Dhabi and Oman. The award-winning firm is also backed by a team of skilled and passionate interior designers. Whether it is a terrace house, corporate office or just home decor, they know exactly what to do to make your space more appealing. 
Here's what people are saying about Ind'finity Design:
I must say that the service provided by Ind'finity was perfect. The designers are well-trained and willing to take their time to listen and solve my concer. Moreover, they are also polite and helpful. Not only that, the proposal that they submitted to me are quite up my alley. It was definitly worth the value and of course I would rate Ind'finity 5 out of 5!

– Young Concept Condo
Specialise in: Rustic, Minimalistic and Contemporary themed design
Website: https://indfinitydesign.com/
Instagram: @indfinitydesign
Notable clients: Herbalife, Quotepro International Corporate, Boustead Travel Services
Address: Blk A, A-3A-3, Menara Uncang Emas,, Jalan Loke Yew, 55200 Cheras, Wilayah Persekutuan Kuala Lumpur
Contact details: 011-5921 8665
These interior designer reveal what makes and breaks a home. Read: Home decor ideas and tricks by interior professionals
17. Prestige Home Avenue, Kuala Lumpur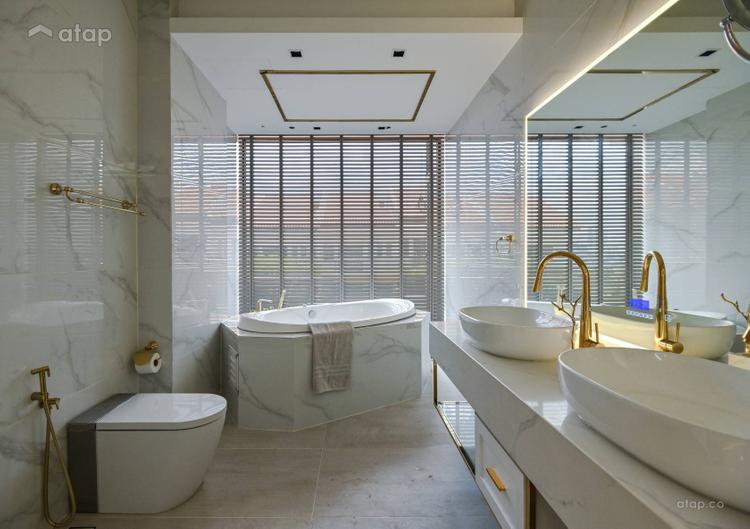 Relatively new to the industry, they are starting to make waves with their creative and innovative projects. They believe that everyone has their own stories and ideas, and their job is to help deliver the story and transform it into the design of their dream. Prestige Home Avenue offers a wide range of personalised interior design and architecture services and is able to bring into reality your ideal home and office set up in a professional manner that won't break the bank. Though the office is based in KL, their services are available across the country. 
Specialise in: Modern and Contemporary themed design
Website: https://www.facebook.com/prestigehomeavenue/
Instagram: @prestigehomeavenue
Address: Block V02-06-02 Lingkaran SV, Jalan Peel, Sunway Velocity, 55100 Kuala Lumpur
Contact details: 03-9201 7777
18. Todo Design, Kuala Lumpur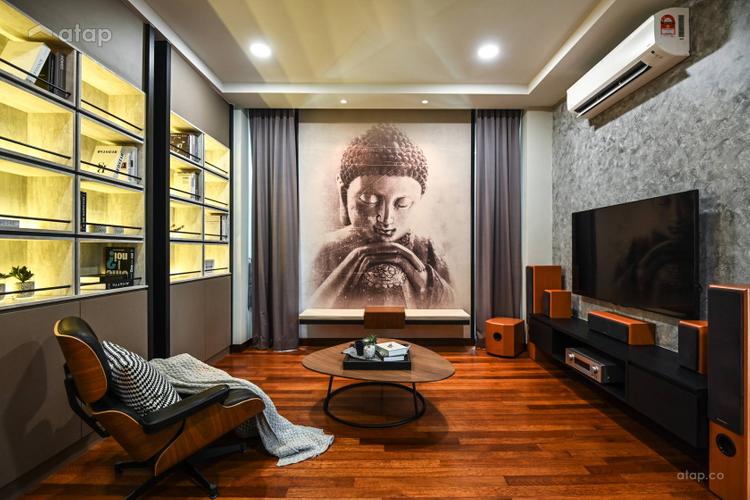 Based in Cheras, the team behind Todo Design is highly specialised in the architectural and interior design field. They are curators of trendy and stylish spaces that perfectly fit the lifestyles of the property owners. Moreover, Todo Designs makes sure to incorporate trendy designs into their works to ensure a unique, stylish and current space that is unlike any other. Don't worry if you have a budget constraint as the team strive to design your dream home without costing a hand and a leg.
Specialise in: Scandinavian and Contemporary themed design
Website: http://www.tododesign.com.my/
Instagram: @todo.design.sdn.bhd
Address: 15, Jalan Suasana 5/3, Tun Hussein Onn, 43200 Cheras, Selangor
Contact details: 03-9547 4897, 012-331 8314
Read more: 9 cosy balcony garden design and decor inspiration
19. Line2pixels, Kuala Lumpur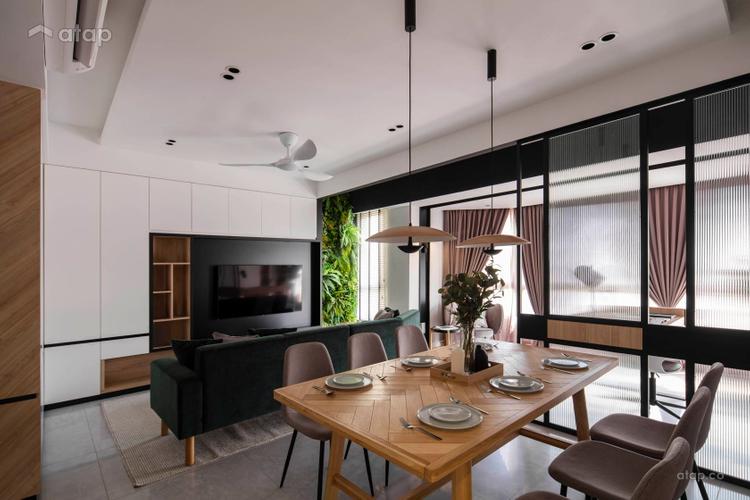 Diverse and efficient, this team churns out stunning projects since its inception five years ago. Simplicity and subtlety are what they do best—perfect for homeowners who are looking to incorporate Scandinavian and minimalistic interior design into their homes. They take into careful consideration what a space needs and their product's aesthetics and space usability design, making sure to use only the best quality materials for their clients. 
Here's what people are saying about Line2pixels:
Great sense of colour selection, ability to deliver exactly as per drawing, flexible (even helped to coordinate with DLP rectification work), plenty of value-adding at the end of project. These are what you get when you engage Line2pixels. Mr Pui was such a pleasure to deal with. With his vast knowledge in material, design and practicality, It's easy to just leave it to him, especially his attention to detail and unrelenting pursue of customer satisfaction. You know you've engaged the right ID when they offer to provide complimentary cleaning at 3 separate times just to make sure you move in to a clean house.

– Laang Shyh
Specialise in: Clean and minimalistic themed design
Website: https://www.line2pixels.com/
Instagram: @line2pixels
Address: A-7, 2, Sunway Giza Mall, Jalan PJU 5/14, Kota Damansara, 47810 Petaling Jaya, Selangor
Contact details: 03-6151 6496
20. Mieux Design, Selangor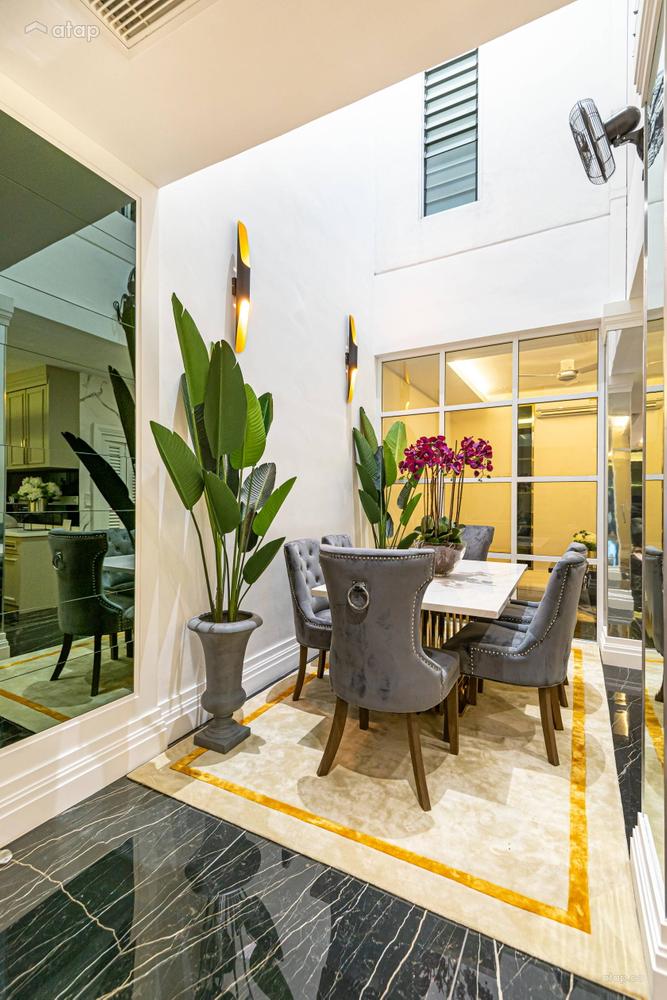 The name 'Mieux' is literally translated to 'best' in French and that's the message this interior design firm wants to strive in all of their design. Mieux Design was founded on a single principle which is to provide the best solution and ideas for interior design. They take pride in their team of extremely talented and highly qualified designers, all working hand-in-hand to provide vivid results that stand out and to show its genuinity through function and design. Their philosophy: to create a balanced and harmonious space for your home. They're also not the ones that shy away from challenges. In fact, the Mieux team consider all challenges a chance to push themselves into creating a more unique design. 
Here's what people are saying about Mieux Design:
I have given my trust to Isaac, Sheila and the team after the first discussion. They are passionate, considerate, creative, innovative and responsible. They follow up closely and promptly during the whole progress. My friends have very high compliments about the design and told me that is the best investment I have done. And I agree. Thank you very much for the great work and keep it up!

– Shin Yen
Specialise in: Modern and Minimalistic themed designs
Website: https://www.mieuxdesign.com.my/
Instagram: @mieuxdesign
Address: 40-1, Jalan Dataran Cheras 2, Dataran Perniagaan Cheras, 43200 Balakong, Selangor
Contact details: 011-1681 3419
TOP ARTICLES JUST FOR YOU:
? Here's a list of furniture shops you can go to besides IKEA Malaysia.

 Looking for artisanal furniture? We've got you covered.

 One man's trash is another's treasure. Here we compiled a list of second-hand furniture shops in KL.
Edited by Stephanie Yap. 
Disclaimer: The information is provided for general information only. iProperty.com Malaysia Sdn Bhd makes no representations or warranties in relation to the information, including but not limited to any representation or warranty as to the fitness for any particular purpose of the information to the fullest extent permitted by law. While every effort has been made to ensure that the information provided in this article is accurate, reliable, and complete as of the time of writing, the information provided in this article should not be relied upon to make any financial, investment, real estate or legal decisions. Additionally, the information should not substitute advice from a trained professional who can take into account your personal facts and circumstances, and we accept no liability if you use the information to form decisions.