The company sees itself as having a role to play as a white knight in rehabilitating abandoned developments.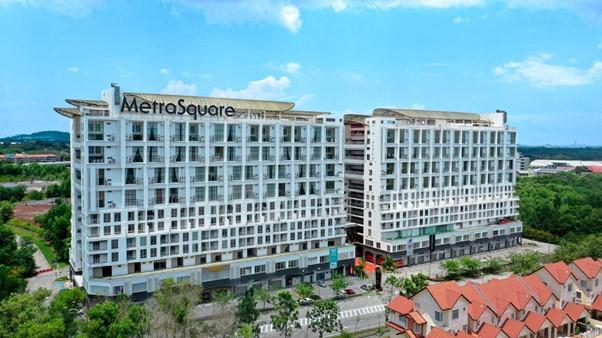 Most would define the property industry as being one of the most competitive industries, especially here in Malaysia, where property companies are vying to attract narrow pools of resources at times to their developments. 
The flood of property options and economical challenges in the last 10 years has given rise to the number of abandoned property developments. Given this development, Hong Kong-based property company Sheng Tai International (STI) saw a necessary niche in the market to be a 'white knight' in this climate while growing its business.
Getting to know Sheng Tai International
STI is an award-winning property company that was established in Hong Kong in 2012 by Dato' Leong Sir Ley. The company's main business is in property development, hotel resort ownership, acquisition and development, and real estate services. Since its establishment, the company has impressively developed properties in key cities around the world such as Malaysia, Hong Kong, Japan, China, Korea and the United States. The company's strength is in international marketing for properties and developments.
The beginnings of being a 'white knight'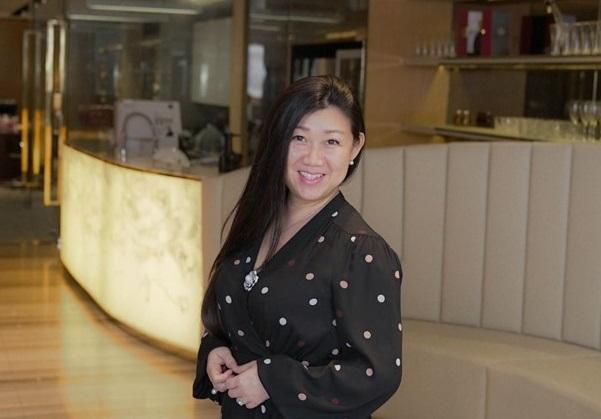 'White knight' – a person or entity that comes to someone's aid or a person or company making an acceptable counter-offer for a company facing a hostile takeover bid.
The company may be currently focused on the development and promotion of its flagship project The Sail Melaka, an impressive RM 6.5 billion GDV integrated development in Taman Kota Laksamana in Malacca, but one of the company's more unique business approaches is in rehabilitating abandoned properties.
It all started back in around 2017 when STI agreed to take over an abandoned project in Malacca that eventually became MetraSquare today. Despite initial sales for the property being strong, the previous developer had started getting into financial difficulties around 2015 which resulted in work being delayed and eventually halted. The developer has offered Guaranteed Rental Return (GRR) to the purchasers but managing only to service it for 3 months before defaulting. They had offered the purchasers a deal that was a little 'too good to be true' to begin with which they struggled to fulfil.
STI at the time was only a marketing partner to the project but Dato' Leong saw an opportunity for the company to assist in that situation. Sheng Tai took over the project in 2017.
The challenges of being a white knight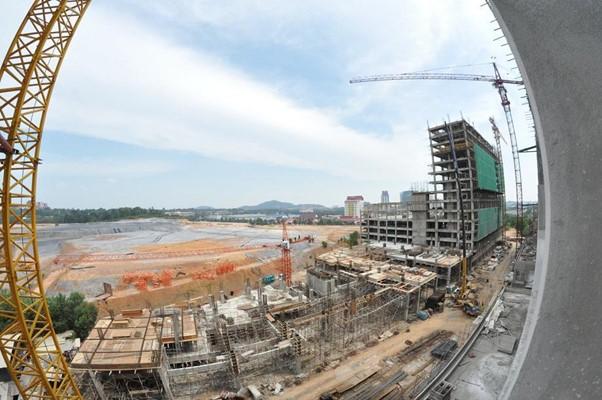 In a cut-and-dried takeover deal, the previous developer should pay up the unpaid GRR to the purchasers before the new developer takes over. The new developer would then probably offer the purchasers a new GRR plan.
The one thing that mostly never happens is the new developer assuming responsibility for the previous developer's debts and promises, which was curiously what STI did. They did it, despite the obvious challenges of fulfilling those promises, "When we took over, it became clear that the previous developer, because they were not a public listed company, had not disclosed many things such as the auditor's report and the magnitude of the debt," shared Dato' Leong, "The difference between the debt disclosed by the previous developer to the actual debt was more than 10 times."
This situation involved more than 600 purchasers with a total debt amounting to close to RM20 million. There had been 200 open court cases initiated by purchasers who were unhappy at being required to pay their loan instalments without any rental income. STI had to attend these court dates, "Between 2017 to 2018 we were attending court cases for up to three times a week;" shared Dato' Leong, "There was one day where we went into court in the morning and only left late at night."
STI had to also slowly negotiate and discuss solutions with the other purchasers and contractors to get them on their side, "We realised a lot of the dissatisfaction they had was with the previous developer and being unclear on what the solution would be," shared Collin Tan, a Director of STI, "Dato' Leong very patiently explained who STI was and that we were here to help and offer a solution to them. Eventually, we were able to slowly get them on our side."
The importance of doing the right thing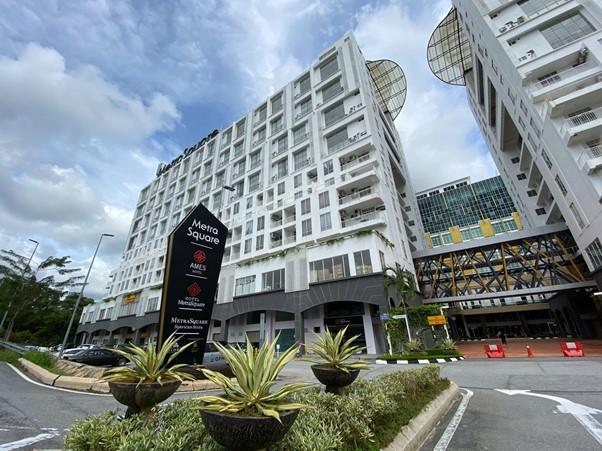 So why do this? Surely there are easier, more straightforward ways to grow a business, "Our company sees it as a responsibility for us to play this role since we can," shared Dato' Leong. While STI certainly has the resources to successfully revive an abandoned project, they are also particular on how it should be done.
In cases of a takeover like the MetraSquare one, something the new developer would often do is to try and cut down the cost of their liabilities by proposing to the purchasers that all existing debts arising from the promised GRR be wiped out and to start anew but STI founder Dato' Leong was insistent that this was not something they would do, "Dato' felt that while the debt to each purchaser may not seem like a huge amount to us, but for these purchasers, it is their livelihood," shared Tan. So instead, the company structured a proposal that would allow STI to repay what was owed to the purchasers over a period with interest given. This was accepted by the purchasers.
STI's efforts to rehabilitate abandoned properties are not only appreciated by the purchasers for these developments but also by the local authorities, "Having a lot of abandoned projects would have consequences to the health of the economy for the state and country," shared Tan.
The happy ending
MetraSquare has become quite a success story for STI. When the company took over the project, it was like a ghost town. Today, the 6-acre site features the MetraSquare serviced suites, a 3-star premium hotel called MetraSquare Hotel, a 5-star boutique business hotel AMES Hotel, and soon to be completed trade square and retail outlets. Not only that, both hotels have won numerous awards for the last three years, both making the list for Booking.com's 'Traveller Review Awards' and Agoda's 'Customer Review Awards' this year. MetraSquare Hotel was even an Agoda 'Gold Circle' winner in 2020 that honours Agoda's hotel partners' superior service, high scoring peer-to-peer reviews on Agoda, pricing, and availability excellence. Safe to say, the project has been properly turned around.
"When we first took over the project, a lot of people were critical of the decision because the project looked like it was dead," shared Dato' Leong, "Now years on, the same people have come up to us and complimented us for having the vision to see the potential in the development."
Part of STI's strategy in rehabilitating these projects lies in the company's strength in international marketing. Their ability to promote their properties internationally has created a strong demand for these developments from international clients and customers.
Continuing their white knight role
Since MetraSquare, STI has gone on to rehabilitate other abandoned properties such as Regalia Beachfront Residence in Malacca as well. Collectively, STI's decision to take over and rehabilitate these two developments have seen them making a positive impact on more than 1000 buyers of these properties.
Given all the challenges and difficulties that sometimes come with such business ventures, is this something the company plans to do more in the future? "If the right opportunity comes, we would certainly be open to it," Dato' Leong said, "Our company can thrive in a business situation like this so why not?"
Disclaimer: The information is provided for general information only. iProperty.com Malaysia Sdn Bhd makes no representations or warranties in relation to the information, including but not limited to any representation or warranty as to the fitness for any particular purpose of the information to the fullest extent permitted by law. While every effort has been made to ensure that the information provided in this article is accurate, reliable, and complete as of the time of writing, the information provided in this article should not be relied upon to make any financial, investment, real estate or legal decisions. Additionally, the information should not substitute advice from a trained professional who can take into account your personal facts and circumstances, and we accept no liability if you use the information to form decisions.