Subang native and popular filmmaker Reuben Kang talks about his love for the city, the perks of living in a small home, and simple tips on maximising space for small homes.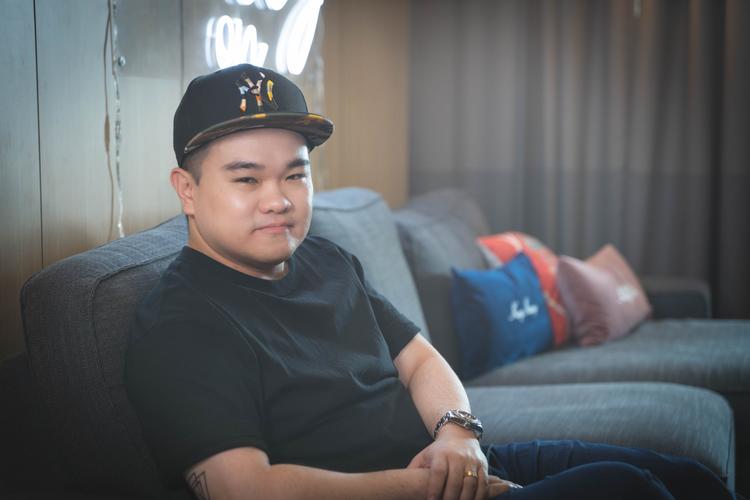 For fans of the Malaysian entertainment industry, you may have seen the works of Reuben Kang. Apart from being the co-founder of a popular YouTube channel, the film producer and director runs a production company called Imagineers Film, where he does content writing for brands and film production. His recent film includes By My Side, released in 2017.
A Subang native, he knows the neighbourhood like the back of his hand. He knows the best places to eat, every shortcut to go through, and basically everything there is to know about Subang.
"I grew up here. I studied here. All my friends are here. My family practically lives in the next taman…" he said during an interview.
Though Subang may not be as fancy as Mont Kiara, or as centrally located like the Mid Valley or Old Klang Road areas, Kang thinks Subang has its charm.
Watch the first episode of the Waking Up in Malaysia: Waking Up in Subang Jaya with Reuben Kang here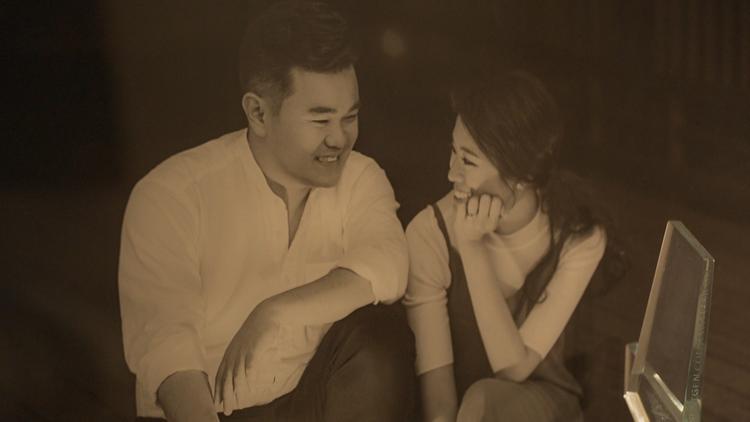 "Also, I believe the people here are simpler. Homier, very family-oriented. There's even a saying, 'Subang people will never leave Subang, no matter what'," he said.
Since he was born and raised in Subang, it's only natural to want to build a life in the area, as he's used to the Subang culture and its people. He tied the knot in 2019 with Kelly Miin, a producer at Imagineers Film.
There's "small by celebrity standards" spaces, and then there's just small. The couple, who is currently expecting their first child, lives in a 1,248 sq ft condominium. We are peeking into Reuben Kang's home to see how he tackles small space decor and interior design.
A small home brings the family closer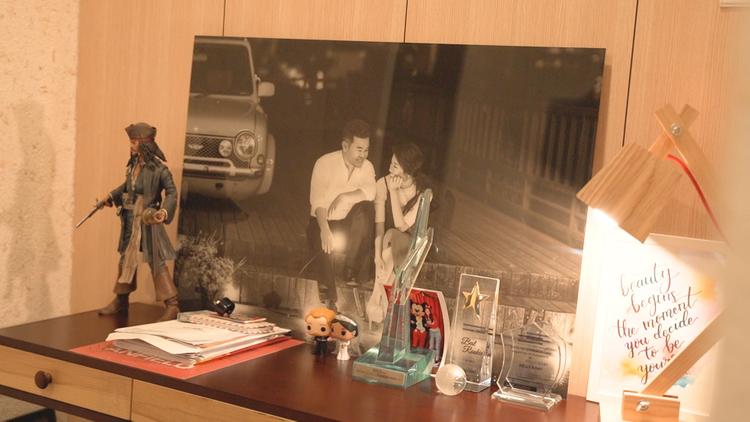 To Kang, everyone's closer when they live in a small home.
"Growing up, I lived in a double-storey terrace house, which was pretty isolating when you think about it. Like, my mum would be in the kitchen. My dad would be in the living room. I'd be in my bedroom upstairs," he explained.
"What I really enjoyed about this whole condo life is that everybody is just very close to each other. For example, when I'm watching TV in the living area, I can still see my wife cooking dinner in the kitchen, and she can see me too. It's like we're in the same room.
"I like my living area, especially the island that I have because I eat from this table. I work from this table. I would sit down here and just play with my phone on the table. It's the centre of the whole house," he added.
Small homes are easier to maintain
If you own a big home, one of the biggest challenges would be to clean the place as well as maintaining it regularly. With no full-time maid, those who are busy juggling work and kids may find it tough to clean the house on their own, so many would resort to hiring a cleaner on a weekly or monthly basis, which could put a strain on the household's finances. When it comes to this, Reuben Kang thinks small homeowners have the upper hand.
"For us, condos are easier to maintain in terms of cleaning. We're not the kind who enjoys cleaning the house very much. So yes, less space to clean is better for us. That said, of course, we'd prefer more space. Maybe I'll get a bigger condo in the future. But for now, yeah, we are truly contented with what we have," said Kang.
Identify your favourite part of the house, and figure out the solution to making the area work for various activities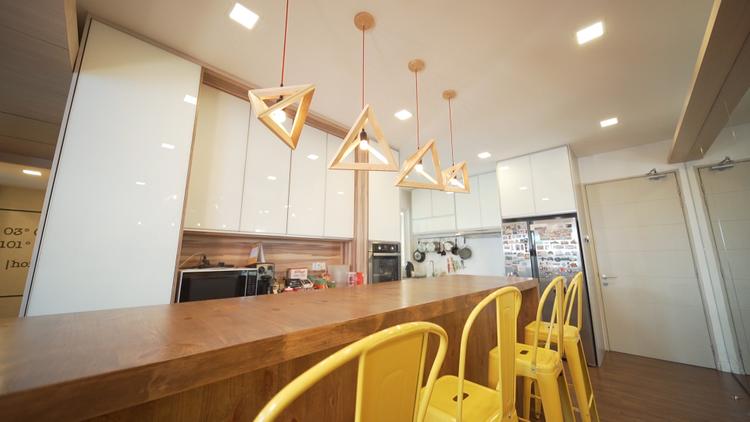 Whatever your favourite part of your home is, it needs to be practical to accommodate your daily activities. With small homes, functionality always comes before aesthetics (this does not mean that the latter is less important than the former).
The living area and the kitchen island are Kang's favourite part of the home. He enjoys relaxing and lazing around the living area, while the kitchen island is where he eats and works.
"That's where I eat, work, watch TV – everything happens there," he said.
"When we were thinking of how to design our place, the most important thing would be working with the size. The built-up here is only about 1,200 over sq ft, so there's not much of a space.
"Like this whole kitchen island, which serves as a dining table as well in addition to making preparations for cooking. By having a moderate-sized island like this, it has also become a work area. So, I wanted everything to happen on the island as a way to economise and also to maximise the limited space," he added.
Go for a design concept and materials that would cut costs and make the home appears more spacious, without having to do a full renovation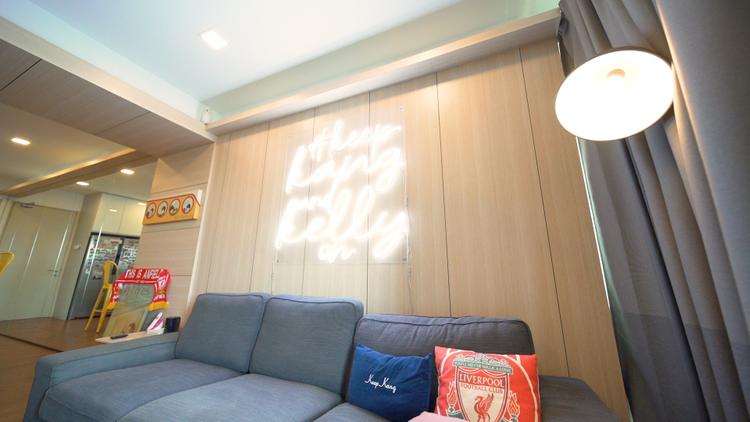 Kang's home design concept is contemporary-rustic, which allows him to use peel and stick wall panels to save cost on real wood.
"The general look of my house is a rustic feel because I really like the whole wood element in the design. I went for a lot of laminated wood. I would have preferred real wood, but that's expensive. I'm not so big on trends; I just go with what feels nice to me," said Kang.
The filmmaker also has some tricks to make his home appear more spacious without fully renovating the place: by having a full 10ft mirror along the entrance of his living room. A mirror is one of the materials that can give the illusion of a bigger space.
"Don't make your plaster ceiling too low as well, because a higher ceiling makes the home feel bigger too."
Cut costs and save spaces by adding personal touches using the things you already have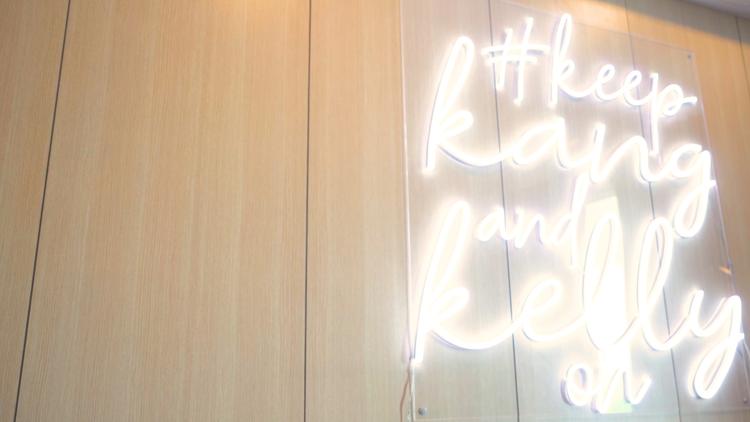 Once you've figured everything out, it's time to focus on the aesthetics of your home. To cut costs and save spaces, consider adding personal touches using the things you already have. For Kang, he displayed the coordinates of his home in his living area, along with his wedding LED lights in the background.
"Give your home a little bit of identity," he said.
He also has a fridge covered in magnets of the countries he has visited around the world, including North Korea. Instead of leaving them around to dust, Kang puts his magnet collection to good use by displaying them on the fridge. This could serve as a great conversation topic as well when he has guests over.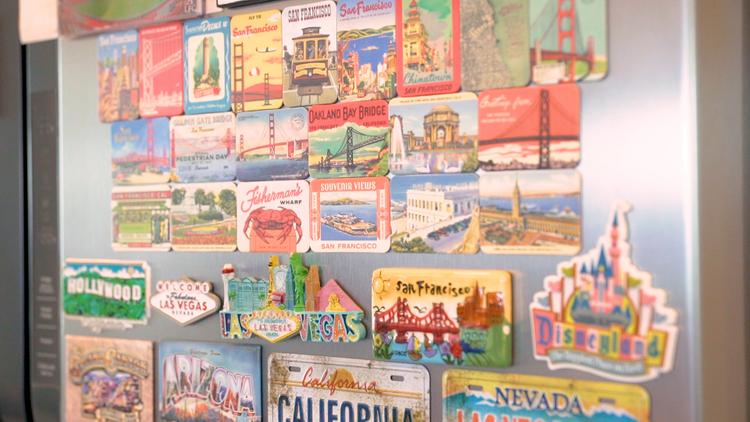 "The magnets I've collected are from the cities that I've visited, including the North Korean border. There's a recent one from my honeymoon where we went to Hallstatt. There's also a magnet from when I was in Amsterdam to do my bachelor's degree, and one from Anfield," Kang said of his magnet collection.
"I also have quite a number of Liverpool jerseys that I've collected over the years. Liverpool, Liverpool…basically all the jerseys! The best jersey I have in my possession is one that was signed and given to me in person by Zlatan himself!" he added.
Tip: frame your favourite piece and hang it on the wall.
"My wife and I lead a pretty typical suburban life. You know, waking up early in the morning. Just laze around at home and trying to have more alone time together before heading off to work at 9.30 am. We'll have a nice, quiet dinner at home when we get back from work before enjoying Netflix.
"I love the fact that my home is very cosy. When I designed my home, I'd never imagined how cosy it would be! Every time I come home, I really feel like just lazing around. My wife says I can never work from home because I never get things done because of how cosy the home makes me feel. Also, I love Subang so much. Everything is just nearby."
Truly, there's no place like home, no matter what size it is. Knowing how to maximise a small space is key to a comfy living. For more tips like these, check out our other lifestyle articles at iProperty.com.my.
Edited by Rebecca Hani Romeli
Disclaimer: The information is provided for general information only. iProperty.com Malaysia Sdn Bhd makes no representations or warranties in relation to the information, including but not limited to any representation or warranty as to the fitness for any particular purpose of the information to the fullest extent permitted by law. While every effort has been made to ensure that the information provided in this article is accurate, reliable, and complete as of the time of writing, the information provided in this article should not be relied upon to make any financial, investment, real estate or legal decisions. Additionally, the information should not substitute advice from a trained professional who can take into account your personal facts and circumstances, and we accept no liability if you use the information to form decisions.