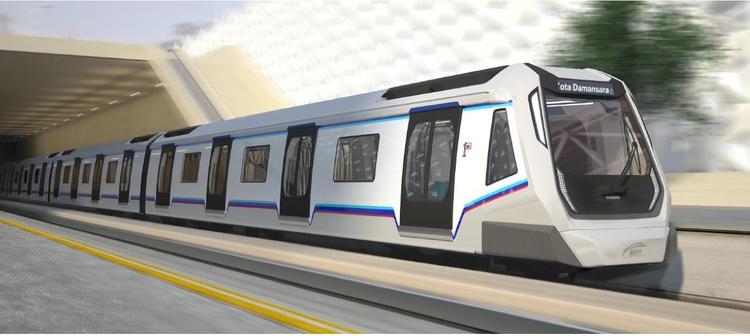 The Mass Rapid Transit (MRT) project is the country's largest infrastructure development up to date – the first phase of the SBK line, also known as MRT Line 1, was opened last December to much fanfare. Covering 12 stations, it connects Sungai Buloh to the Semantan station in Damansara Heights.
Phase 2, on the other hand, which is between the Semantan Station and Kajang will be operational in the not-so-distant July 2017. In the meantime, let us look at the scorecard for MRT phase 1.
THE GOOD – Hurrah to the…
Time & Cash Savings 
With fares ranging from RM1 to RM3.90 between the Sg Buloh and Semantan stations, the commute price is deemed pretty affordable by many, especially when compared with expenditure on petrol, parking and vehicle wear and tear. Moreover, senior citizens, students and the disabled enjoy a 50% discount on fares.
Commuters can expect a 40-minute journey from end-to-end, a sweet deal considering that the Sungai Buloh-Semantan commute by road during peak hours could top 55 minutes. Besides escaping the stressful aspects of slow-moving traffic, an added plus of commuting is that you can catch up on some reading, meditate or take a nap.
Attractive Facilities 
In an effort to aid first-mile, last mile service, feeder buses are provided to support riders' commute from selected localities to each MRT station. According to MRT Corp, some 112 feeder buses would be deployed to support 26 routes along all the 12 MRT stations under Phase 1. A nominal fee of RM1 is charged per entry. These buses are also disable-friendly, as comes with a platform for wheelchairs.
The detailed bus feeder routes can be found here: http://www.spad.gov.my/land-public-transport/buses/mrt-feeder-bus-routes
For those who decide to drive themselves to the MRT stations, the Park-n- Rice facilities will come in handy. However, only the following stations are equipped with the parking facilities – Sungai Buloh, Kwasa Damansara, Kwasa Sentral, Bandar Utama and Pusat Bandar Damansara. For the Sungai Buloh Park-n-Ride, drivers will be charged RM4.30 per entry whereas the remaining stations' fares are determined by the respective Park-n-Ride service operators.
Each station also boasts a host of facilities – these include convenience stores like 7-Eleven and my.NEWS.com, eateries such as Chatime and RotiBoy as well as Toilets, suraus and baby room facilities.
Opening Up of New Residential Areas & Rejuvenation of The Rental Property Market
The rise of the areas around the new MRT stations as rental hotspots is only expected. Which working KLite will not want to enjoy daily fuss-free commute, on top of petrol and parking savings to boot?
WHAT DOES THE EXPERT SAY? 
At the recent BLT 2017 property outlook, Ishmael Ho, CEO of Ho Chin Soon Research Berhad shared that there have been numerous secondary deals in the property market – based on feedback provided by numerous real estate agents who had closed a profusion of rental property deals along the rail line.
Clearly, the areas around upcoming MRT stations for Line 2 and 3 will experience a similar effect. With the enhanced connectivity, working professionals within
Klang Valley
will have more residential options moving forwards.
Not forgetting, landlord investors who own these strategically located units have certainly struck gold as they can depend on receiving profitable and sustainable rental yields down the road.
THE BAD – System & Services Not Quite There Yet
While many are happy with the growth of Klang Valley's public transportation system, there have been dissent over the effieciency, reliability and affordability of the MRT service. Some KLites share their experiences:
Josh Hong, 47, Engineer – Irregular Feeder Bus Service & Third-World Mentality
MRT Corp had promised 10 minute intervals for the feeder bus service, but sadly this is not being implemented.  I was at the Bandar Utama MRT station during New Year's Eve at approximately 1.30pm, waiting to hop onto a feeder bus. There were at least four MRT feeder buses available but none of them made any move to depart  even though the crowd was getting bigger – there must have been at least 100 people waiting, if not more.

It was frustrating to note that there were three to four MRT feeder bus drivers smoking and chatting, but none of them batted an eyelid towards the growing crowd. We waited for about 20 minutes, during which time some, including the elderly and children, decided to walk across the road to the One Utama mall. There is currently construction works being carried out, and the path is certainly not pedestrian friendly.

After almost half an hour of waiting, we had two T812 buses departing at the same time. What I did not understand was if there were already buses available, why did the drivers allow the commuters to traverse on foot through the dangerous path?

I have really enjoyed all of my MRT rides so far and am happy with the services in general, but I do think reliable, punctual and regular feeder buses are critical to ensuring the MRT system's success as a whole. Most importantly, there should be a proper monitoring system in place to keep these bus drivers in check.
Ahmad Fadhlullah, 27, Engineer – Last Mile Connectivity & Walkability
Undeniably, MRT Corp has done quite a good job – the coaches and stations are comfortable and spacious. The feeder buses are well thought out too. But whether this is enough to encourage the public to switch from private vehicles to public transport is still yet to be seen.

I feel that last mile connectivity and walkability is a huge concern – Last mile connectivity is not just about providing feeder buses. You cannot have good transit if you cannot walk with ease when you arrive.

How convenient is it for people to walk from their homes/offices to the bus stop? Are the sidewalks and walkways in good condition and is it easy and safe to walk from one place to another?

The pedestrian landscape in Klang Valley is still sub-par – there are few or no covered walkways leading off to transit stations, footpaths are narrow and there is conflict with oncoming traffic as well as the lack of proper lighting and crossing signals at intersections.

I find it sad how the lack in pedestrian mobility cancels out the benefits of public transportation. Is it any wonder that many KLites decide to drive instead or take an UBER rather than worry over the safety, comfort and weather issues that they face when using public transportation?

Enough thought must be given for pedestrians when it comes to urban planning and in encouraging transit ridership – Tokyo is one exemplary city as its citizens do not need cars at all to travel around. Still hats off to MRT Corp for a good start!
Priya, 32, Marketing Manager –  High Parking Fares
The parking charges for the Park-n-Ride facility at the Bandar Utama MRT station is ridulously expensive. I was under the impression that these facilities are under MRT Corp – besides the Sungai Buloh station, the other facilities are run by private operators. The Bandar Utama operator, Powerhouse, is charging  RM4 for the first four hours and RM3 for each subsequent hour.

Unassumingly, I parked my car in the morning to take the MRT to work and when I return in the evening, I was shocked to discover that my parking fare was RM31. Honestly, I feel cheated – I do not see how the MRT and in particular, the Park-n-Ride are supposedly catered to ease the rakyat's  burden.

The government should step in and find a way to reduce the parking cost or risk losing me and thousands others as transit riders, otherwise. It is cheaper and more convenient for me to take an UBER – no one wants to spend RM800 per month on just parking!
THE UGLY – An Expert's Insight on Poor Urban Planning 
Khalil Adis, Founder of Khalil Adis Consultancy Pte Ltd and Director of REI Mediaction Sdn Bhd  shares his thoughts on the effects of poor urban planning and far from satisfactory execution of the public transportation infrastructure in Malaysia:
"The greatest problem that is plaguing Kuala Lumpur's transportation system is the lack of political will and bad township planning. When I talk about the lack of political will, I am referring to the inherent corporate culture in the civil service whereby nobody wants to take responsibility or are pushing the buck.
When I talk about bad township planning, I am referring to how the entire KL has been planned for cars and not pedestrians. For example, while I live within 500 metres away from the Southern Integrated Terminal, there is no way for me to walk there. Instead, I have to Uber my way. Yes, there is a pedestrian overhead bridge but it ends there with no pavements leading to the terminal.
While SPAD and DBKL have spelt out ambitious and motherhood statements to reduce traffic congestions and what not, they are useless until there is a complete overhaul in the mindset and entire corporate culture. Many Malaysians that I know have stopped taking the local trains altogether due to these inherent flaws and the lack of replies when they write in to complain. In my opinion, Malaysia still has a long way to go when it comes to public transportation until there is a system of accountability to the various stakeholders.
Otherwise, whatever money that will be and had been spent on this infrastructure have been a huge waste of taxpayers' money.
The Singapore system is not perfect as we have had frequent train breakdowns. However, what we have done right is the proper planning to ensure taking the train ride here becomes a seamless and comfortable experience for consumers. This has resulted in a high penetration rate for our MRT at 80%."
Stepping Up to The Plate
The Selangor state government recently disclosed an ambitious roadmap – the Selangor Public Transport Masterplan. The master plan will see the state government lobbying the federal government for extensions of the (upcoming) MRT line, and LRT line, bus rapid transit (BRT), personal rapid transit (PRT) and a new KTM freight line – all which are to be completed by 2035.
The comprehensive master plan is aiming to achieve a ratio of public transport to private transportation use of 60:40.
How well will the master plan bring this goal to fruition and most importantly, encourage transit ridership, connect to central business districts/amenities and create walkable, thriving locales?
As stressed by Khalil, unless there is a shift in mindsets and proper consideration is placed on walkability and affordability, the full potential of the Klang Valley's rail transportation system will never be realised.
In the meantime, let us all provide constructive critisim and voice out our feedback on the current limitations to the relevant parties and stakeholders. Only when there is a collective push from end-users, i.e the rakyat, will we see more effort being placed to improve current and future transportation infrastructure.
__________________________________________________________________________
DISCLAIMER: The opinion stated in the article is solely of Khalil Adis, Founder of Khalil Adis Consultancy Director and Director of REI Mediaction Sdn Bhd and and is not in any form an endorsement or recommendation by iProperty.com. Readers are encouraged to seek independent advice prior to making any investments.
This article was first published in the iProperty.com Malaysia February 2017 Magazine. Get your copy from selected news stands or view the magazine online for free at www.iproperty.com.my/magazine.  Better yet, order a discounted subscription by putting in your details in the form below!

 
Disclaimer: The information is provided for general information only. iProperty.com Malaysia Sdn Bhd makes no representations or warranties in relation to the information, including but not limited to any representation or warranty as to the fitness for any particular purpose of the information to the fullest extent permitted by law. While every effort has been made to ensure that the information provided in this article is accurate, reliable, and complete as of the time of writing, the information provided in this article should not be relied upon to make any financial, investment, real estate or legal decisions. Additionally, the information should not substitute advice from a trained professional who can take into account your personal facts and circumstances, and we accept no liability if you use the information to form decisions.