Sick of the lockdown life in MCO 3.0? How about looking back and remembering all the things we did to survive MCO 1.0? Perhaps it could inspire you to make the best out of MCO 3.0.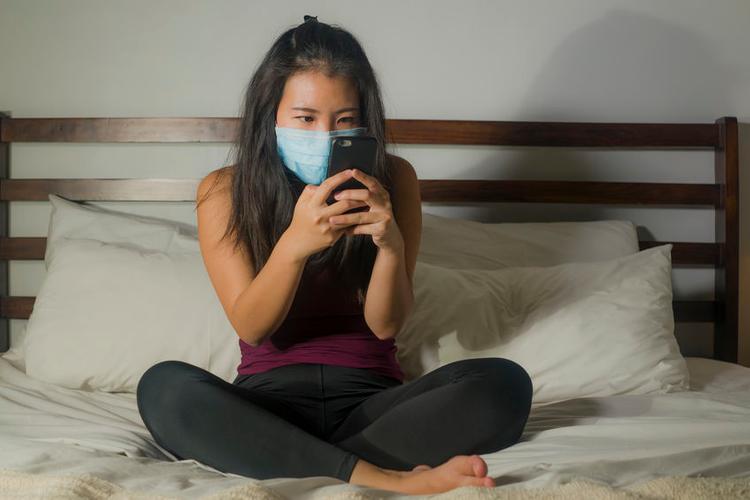 Remember MCO 1.0? It was March 18, 2020 when MCO 1.0 was first announced. More than ever, we united together, with social media and the internet helping us to stay connected even when we were apart. And that hasn't changed as we went through RMCO, CMCO, and MCO 2.0. It has been a continuous struggle, but if we do our part we can help stop the pandemic in its tracks.
Now with MCO 3.0 upon us, we thought we could look back at some of the cool trends and things we did during MCO 1.0. Maybe it might inspire you to make the best of MCO 3.0.
Read more: The government has recently announced the SOPs for Full Movement Control Order (FMCO). Click here to find out what is allowed and not allowed during the lockdown that starts June 1 2021. 
1. Panic buying at supermarkets and hypermarkets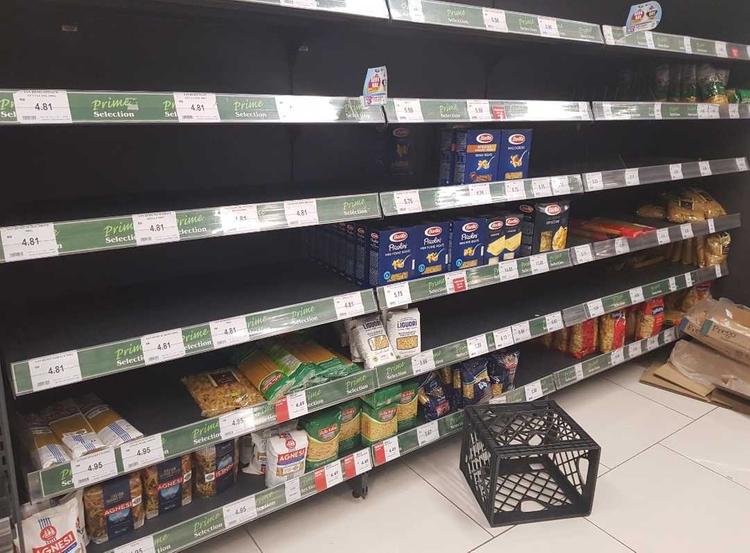 In the days leading up to MCO 1.0, many of us could see the writing on the wall. And thus, the rush to stock up on groceries before lockdown began. Empty shelves and long queues of people panic buying filled our social media feeds, especially those with a mountain of toilet paper rolls (who needs so much toilet paper when you can use the bidet?). Thankfully there haven't been panic buying cases as we're much more prepared in the leadup to MCO 3.0, but you probably need to prepare a shopping list as you only have two hours to complete your upcoming supermarket trip. Or better yet, shop for your grocery online so you don't have to be around people.
Here's a guide to some must-have foods to start eating healthily with home-cooked meals becoming the norm now.
2. The legend of Dalgona coffee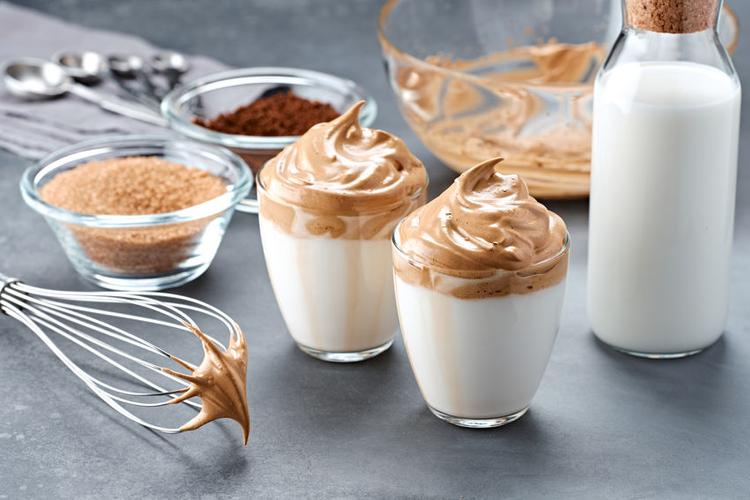 It was all the rage on the Internet, and Dalgona coffee was also an MCO 1.0 favourite right here in Malaysia. Many Malaysians tried their hand in making their own delicious frothy Dalgona, and it even made it to one of the top 10 Google searches in the country during MCO 1.0. Interestingly, it never saw a comeback during MCO 2.0, but will you be whipping up Dalgona coffee once more in MCO 3.0? Here's how to make Dalgona coffee, plus other DIY things you can do to fill up your time while staying home and doing your part.
3. Meetings, birthdays and gatherings on Zoom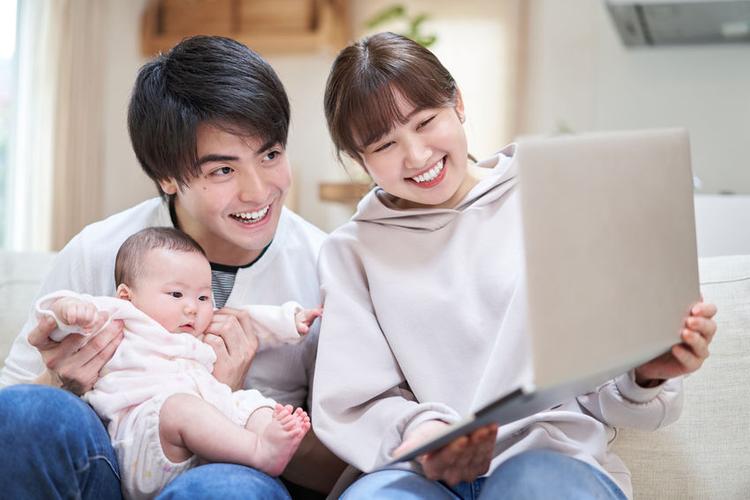 It feels so normal now after RMCO, CMCO, and MCO 2.0, but when MCO 1.0 hit, it felt surreal to base our entire social lives on video calls. No more lunching with your colleagues, it's hello to multiple Zoom calls per day instead. Similarly, lepak sessions with friends were replaced with virtual shenanigans on Zoom or Houseparty. If you still feel that working from home is unproductive, maybe our tips can help.
4. Netflix and chill… again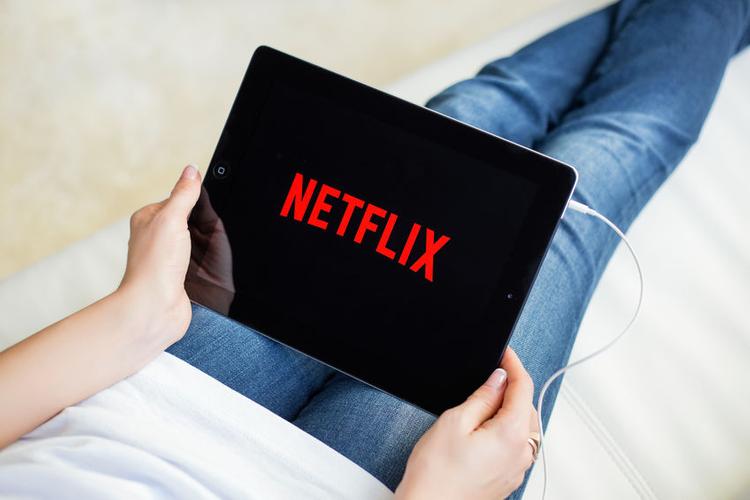 MCO 1.0 saw many Malaysians recommending some of their favourite shows and movies on Netflix and YouTube to watch. Some even organised watch parties – friends watching the same movie together while their video call is on. After RMCO, CMCO, and MCO 2.0, we're not sure if you've completely exhausted Netflix's video library but hey, there's Disney+ to fill the void. Otherwise, there's plenty of other streaming services to subscribe to.
5. The MCO Masterchef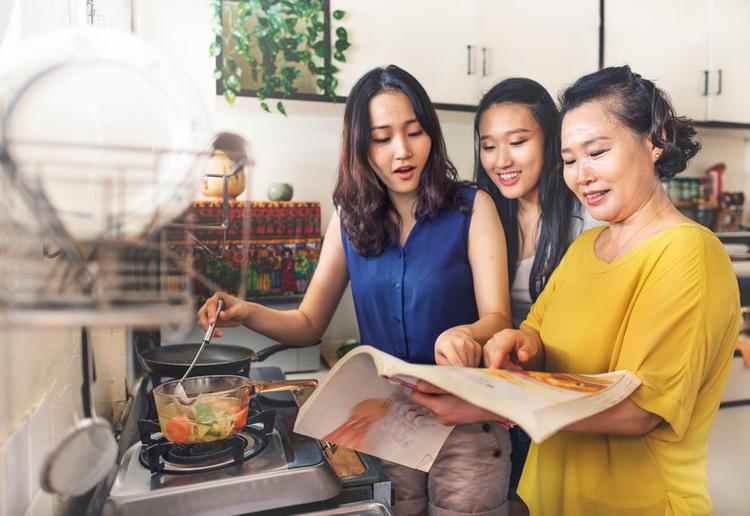 It wasn't just Dalgona coffee that filled our Facebook and Instagram Stories during MCO 1.0 – there were mouth-watering home-cooked dishes too that instantly made you hungry whenever you open any social media app. Malaysians tried new recipes and showed off their culinary creations in droves. Maybe MCO 3.0 could be your perfect excuse to learn to become the next Masterchef. An air fryer would certainly help.
Having said that, we also see a lot of #cookingfail pictures and videos online. And one of the most famous cooking fail videos we've seen last year? Definitely the one where Uncle Roger reacted to Auntie Hersha's egg fried rice cooking. Shall we refresh our memories by watching the video again? You bet!
6. Staying fit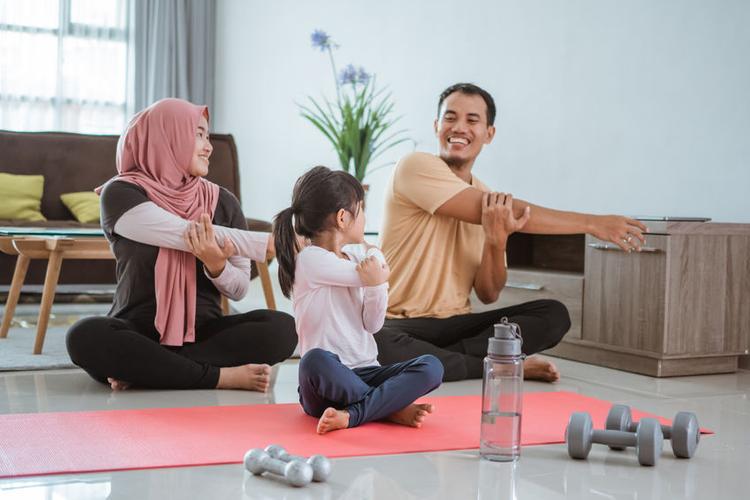 Some Malaysians took advantage of all that free time during MCO 1.0 as an opportunity to start a fitness routine. Many fitness classes switched to being online-based too, making it easier for anyone to start working out from home. There were even instances of people completing marathons from home – running around their entire house to rack up the distance. Maybe you can plan to run a home marathon too for MCO 3.0. Or read our tips to exercise regularly if you're having a little difficulty "starting the engine".
7. Gaming all day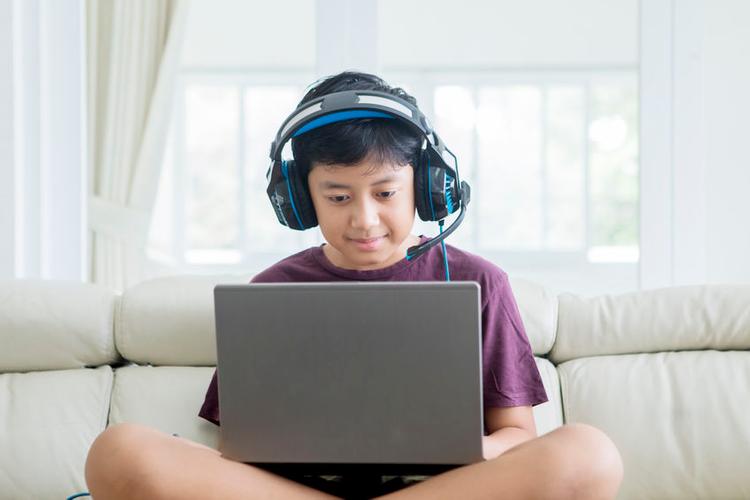 MCO 1.0 saw more Malaysians picking up games to pass the time, whether it's mobile games, board games, or traditional games. Multiplayer video games really took off – games like Animal Crossing: New Horizons and Among Us being some of the most popular games during MCO 1.0 and MCO 2.0. Guess-the-drawing and trivia games were all the rage too. Looks like it's time to organise another Among Us session with friends in MCO 3.0.
8. Sprouting green fingers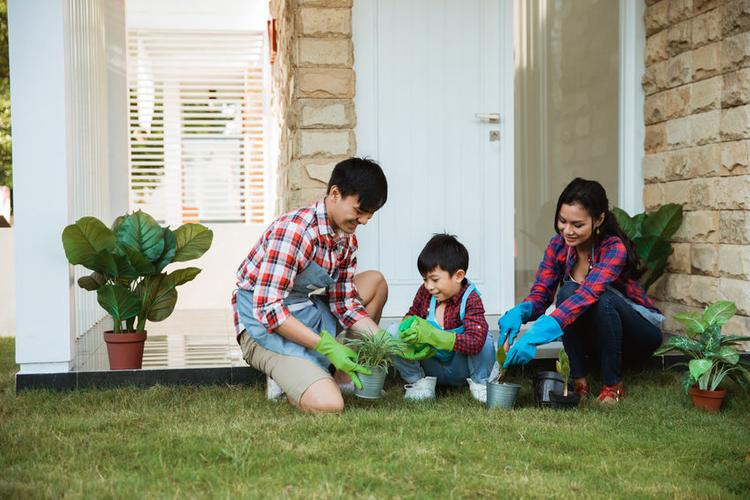 Being stuck at home all day during MCO 1.0 also gave Malaysians a chance to take up gardening. Most started their gardening journey with edible vegetables – plus it was easy to buy everything you need from soil to seeds and pesticides online. There were even kits that helped you to grow plants and vegetables in apartments and condominiums. For some reason, the Lidah Jin or snake plant became crazy popular for its natural air purifying properties. Check out this article for more indoor plants to liven up your space. Also read our guide to planting and harvesting basil at home (some Thai Basil chicken, anyone?).
9. "Ke Sana, Ke Sini"
Then there were the funny memes that spread through Malaysian social media. Of the best ones was when various groups released remixes of Prime Minister Tan Sri Muhyiddin Yassin's, "ke sana, ke sini", a phrase he used in a speech to announce the extension of MCO 1.0.
10. Talk like Doraemon
Siapa buat ni? 😂😂😂 pic.twitter.com/TWmhEk0ltz

— KroniRakyat (@KroniRakyat) March 31, 2020
Another meme that spread like wildfire began when our Women, Family and Community Development Ministry advised women to avoid nagging their husbands and instead to giggle coyly and speak in a "Doraemon" like tone. Funny pictures and videos related to marriage and Doraemon began flooding local social media, making fun of the ministry's advice.
11. Livestream shopping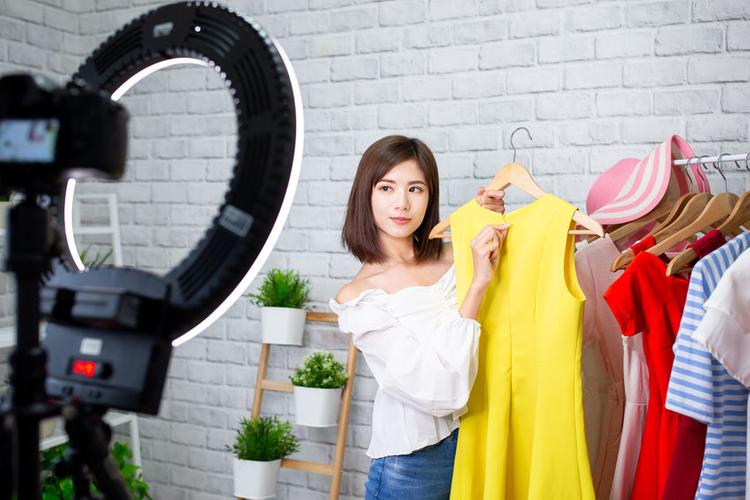 Livestream shopping was gaining traction pre-MCO, but then it suddenly burst into our social media feeds when MCO 1.0 hit. People used Facebook Live to live stream themselves selling things from food to clothes and makeup – basically just about everything. With Livestream shopping, customers can be watching from anywhere, plus it's interactive with hosts engaging the audience to comment, ask questions, vote on polls, and so much more. In fact, with RMCO, CMCO, MCO 2.0, and now MCO 3.0, the live stream shopping trend is still going strong.
12. Food delivery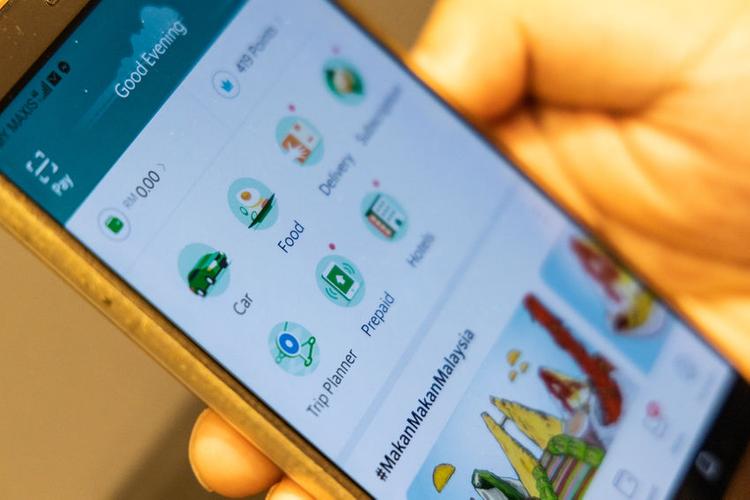 There are two types of people during lockdown – people who took the opportunity to hone their cooking skills and people who opt for convenience and order food delivery. If you fall into the second category, then you'll know the sudden influx of food choices you have on FoodPanda and GrabFood. The moment MCO 1.0 is announced by the government, every single restaurant in Malaysia started announcing that they're offering food delivery and that we should #SupportLocalBusiness to avoid economic downfall. It's also worth mentioning that during MCO 1.0, businesses can only operate till 8 pm, so if you want your food to arrive on time, you either have to book it early or fight with other Malaysians to secure a rider to deliver to your home. Ahh… good times indeed.
For those who are looking to cook or bake during MCO 3.0 but are too afraid to leave the house to buy all the necessary ingredients, worry not, because there are a lot of grocery shops that offer delivery options. Check out our guide here.
It's tiring to go through yet another MCO, but let's do our part to curb the pandemic. Avoid going out whenever possible and take the COVID-19 vaccine when it's available. Recommend your loved ones to take the COVID-19 vaccine too, as it not only protects them but safeguards everyone so we can stop the spread, together.
Disclaimer: The information is provided for general information only. iProperty.com Malaysia Sdn Bhd makes no representations or warranties in relation to the information, including but not limited to any representation or warranty as to the fitness for any particular purpose of the information to the fullest extent permitted by law. While every effort has been made to ensure that the information provided in this article is accurate, reliable, and complete as of the time of writing, the information provided in this article should not be relied upon to make any financial, investment, real estate or legal decisions. Additionally, the information should not substitute advice from a trained professional who can take into account your personal facts and circumstances, and we accept no liability if you use the information to form decisions.