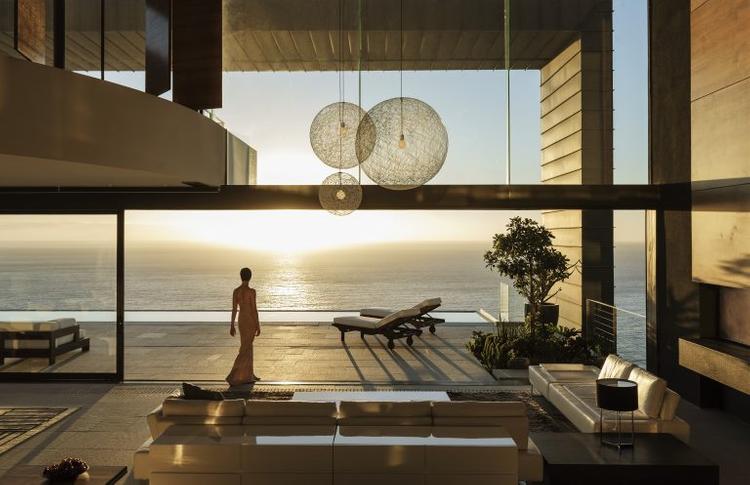 These multi-million ringgit homes might only be affordable for the wealthiest 1% of Malaysian households, but that does not mean we cannot window shop – go ahead, take a closer look, just for fun.
The review period is Oct'16 – Sept'17 (Refer to footnotes at the end) and sales data is captured from the Valuation and Property Services Department (JPPH) and compiled by iProperty.com's big data solution, iPropertyiQ.com.
Here are the top 10 winners for Malaysia's most expensive home sales in the past year and a brief description of each area:
10. Bungalow, Casa Permai, Tanjung Tokong (RM9 Mil)
Median PSF for bungalows in Tanjung Tokong: RM854 *Note: The median PSF calculation is derived from all transactions of sub-sale bungalows in Tanjung Tokong from Oct'16 to Sept'17
Casa Permai in Tanjung Tokong is an exclusive residential enclave with an amazing tropical backdrop.  The median PSF for bungalows in this area is RM854 PSF. Once a traditional fishing village until the 1970s, Tanjung Tokong, a suburb of George Town in Penang, is now an upper-class residential suburb located along the northeastern coast of the island. The first Chinese settlers in Penang were reportedly based here.  Tanjung Tokong is close to Pulau Tikus, another affluent suburb situated about 4km away. Notable landmarks in the area include Straits Quay (a shopping mall that doubles as a marina), Island Plaza, and Tanjung Tokong Tua Pek Kong Temple.
9. Bungalow, Masera Bukit Segar, Cheras (RM9.8 Mil)
Median PSF for bungalows in Cheras: RM221
Masera Bukit Segar in Cheras is a prime, hilly residential area surrounded by nature. The area is perfect forthose who prefer to escape from the hustle and bustle of Kuala Lumpur city, located about 20 minutes away.  In 1974, part of Cheras was officially transferred under the Federal Government to form the Federal Territory of Kuala Lumpur through the 1974 Federal Territory of Kuala Lumpur Agreement. Since then, Cheras has been split into two parts, one falls under Selangor and the other is under the Federal Territory's jurisdiction. Hotspots in the area include Cheras Leisure Mall, Cheras Sentral Shopping Mall, Viva Home, and Ikea.
8. Condominium, The Binjai On The Park, KLCC (RM9.9 Mil)
Median PSF for condominiums in KLCC: RM675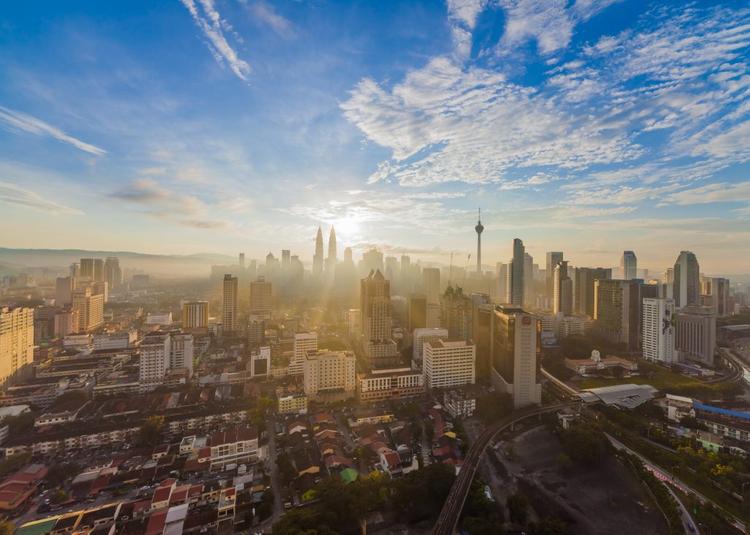 Located in Jalan Binjai, The Binjai On The Park in Kuala Lumpur City Centre (KLCC) is a high-end condo featuring two towers with glorious views of the city centre and the KLCC Park. The towers, 45-storey and 44-storey high bear 171 units in total. Constructed in 1996, KLCC is a multipurpose development area housing various renowned hotels, office buildings, upscale shopping malls, and the world-famous twin towers. Suria KLCC, KL Convention Centre, Aquaria KLCC, Maxis Tower, and Exxon Mobil Tower are some of the notable localities in the area.
READ: 10 Things to think about when buying a high rise property
7. Town House, One Menerung, Bangsar (RM10 Mil)
Median PSF for townhouses in Bangsar: RM759
Standing on an 8-acre land, One Menerung is a luxury development consisting of townhouses and condominiums. Located in Bangsar, One Menerung is surrounded by lush greenery with landscaped gardens. One of the most affluent suburbs in the Klang Valley today, Bangsar was once the place for major companies to house their staff and families during the mid-twentieth century. Drive through Bangsar and you can still see a few office buildings there featuring the architectural styles from this era. Bangsar Shopping Centre, Bangsar Village, and Jalan Telawi are popular attraction spots among both locals and expats.
6. Bungalow, The Enclave, Bangsar (RM12 Mil)
Median PSF for bungalows in Bangsar: RM588
Another expensive home sale in Bangsar, The Enclave is an upmarket residential area designed for maximum privacy, located about 4km from the city centre.  The architectural concept of The Enclave is inspired by Oku; a Japanese principle that practices the layering of inner spaces to give one a sense of intimate privacy and deep connection to one's surrounding. This principle is reflected by the use of trees of varying heights and sizes throughout the area. Nearby landmarks include Kuala Lumpur (KL) Sentral and Dataran Maybank.
MORE: Why are there more men than women looking for a place to stay in Bangsar?
5. Bungalow, Bukit Damansara, Damansara Heights (RM12 Mil)
Median PSF for bungalows in Damansara Heights: RM652 
Damansara Heights or Bukit Damansara is considered to be one of the most sought-after addresses in Malaysia among individual homebuyers as well as businesses. Back in the early 1970s, this hilly neighbourhood consisted mostly of link houses where government servants resided. Many government departments and regulatory bodies were based here before operation headquarters were officially moved to Putrajaya. In 2017, Damansara Heights was listed among world's top 10 coolest neighbourhoods by Lonely Planet, thanks to its cosmopolitan vibe.
4. Condominium, Serai Bukit Bandaraya, Bangsar (RM12.1 Mil)
Median PSF for condominiums in Bangsar: RM815
Located in Jalan Medang Serai, Bangsar, Serai Bukit Bandaraya is a 21-storey condominium housing 121 units with a breathtaking view of the neighbourhood. Also considered to be a hotspot residential address in Malaysia, Bukit Bandaraya is especially favoured by many expatriates and upper middle-class Malaysian households.
3. Bungalow, Kenny Hill, Bukit Tunku (RM12.6 Mil)
Median PSF for bungalows in Bukit Tunku: RM422
Previously known as Kenny Hill, Bukit Tunku is an affluent, hilly residential area in Kuala Lumpur, counting famous figures as its residents. Named after Malaysia's first Prime Minister Tunku Abdul Rahman, who also resided here, the median PSF for bungalows in the area is RM422 PSF. Bukit Tunku is a popular go-to site for local ghost hunters and enthusiasts due to the reported supernatural activities taking place here. Despite its haunted reputation (which sceptics believe to be nothing more than a gimmick by profit-seeking organised ghost tours), Bukit Tunku remains one of the most coveted addresses not only in Kuala Lumpur but also the Klang Valley.
2. Bungalow, Jalan Bunga Hinai, Tanjung Tokong (RM13.6 Mil)
Median PSF for bungalows in Tanjung Tokong: RM854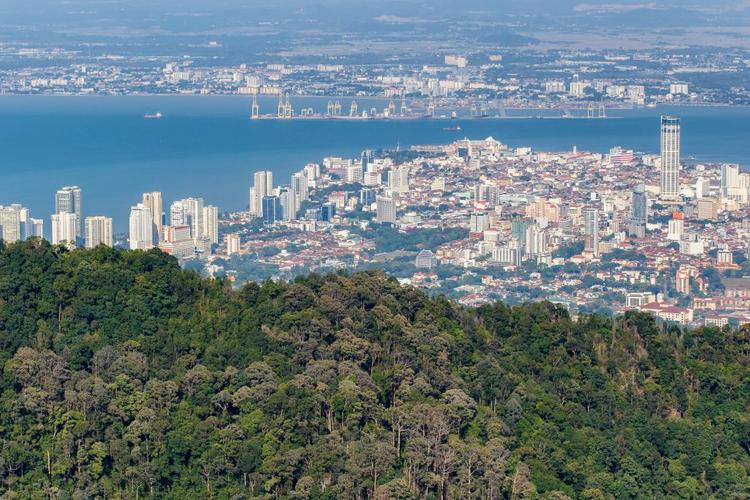 Jalan Bunga Hinai is a narrow road about 220 metres long, surrounded by bungalows, a condominium and abundant greenery. Nestled in Tanjung Tokong, the north side of the road leads to a dead end, while the southern side connects to Jalan Gajah, leading one to the main road, Jalan Tanjung Bungah. For those who love a retro style home (circa 1960s-1970s), there are a few of those on the block. Tesco Tanjung Penang, Penang Chinese Swimming Club, and Tanjung Tokong World War II Relics are some of the hotspots near Jalan Bunga Hinai.
1. MOST EXPENSIVE: Bungalow, Jalan Utama, Pulau Tikus (RM14.5 Mil)
Median PSF for bungalows in Pulau Tikus: RM570
Jalan Utama is a road located in an upper-class suburb in Pulau Tikus, Penang. The area gets its name from the nearby dunes and rocks that resemble rats during low tide. Established in 1786, the Eurasians were the first ones to inhabit the area after fleeing from Siam to avoid persecution. Featuring a diverse community, Pulau Tikus is a foodie paradise, as various world-renowned Penang cuisines can be sampled here. The consulates of China, Indonesia and Thailand are also based here. The Church of the Immaculate Conception and Pulau Tikus Wet Market are other notable landmarks in the area.
NOTES:
1) The data from JPPH officially record a property transaction once the stamp duty for the Sales and Purchase Agreement is paid, hence why the review period ended in September 2017, as the data from JPPH has not been released yet. Analytics are based on the data available at the date of publication and may be subject to revision as and when more data becomes available.
2) Detailed information (owner, lot no, etc) of each sale are not disclosed for the sake of privacy.
Disclaimer: The information is provided for general information only. iProperty.com Malaysia Sdn Bhd makes no representations or warranties in relation to the information, including but not limited to any representation or warranty as to the fitness for any particular purpose of the information to the fullest extent permitted by law. While every effort has been made to ensure that the information provided in this article is accurate, reliable, and complete as of the time of writing, the information provided in this article should not be relied upon to make any financial, investment, real estate or legal decisions. Additionally, the information should not substitute advice from a trained professional who can take into account your personal facts and circumstances, and we accept no liability if you use the information to form decisions.