While most expatriate parents are familiar with what they entail, a good portion of the populace hasn't an inkling about international schools and how to choose one. We've prepared a cheat sheet for you.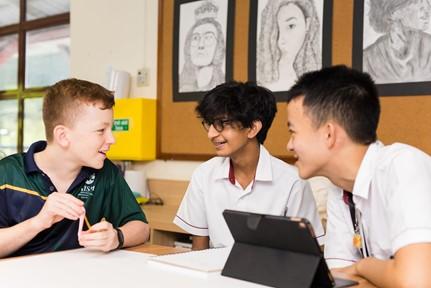 International schools have grown from being an option for children of expatriates working locally to being a viable education option for local parents. Due to the growing demand, the list of international schools has grown tremendously in the last decade. For new parents exploring the possibility of sending their kids to an international school, it's difficult to decide where to start.
Most parents would be tempted to just send their kids to the closest one, but that is not always the best way to approach it. There are also a lot of incorrect impressions and stigma concerning international schools such as them being just a ticket for children to continue their tertiary education abroad.
If you are a parent considering international school education as an option for your kids but have no idea where to start, this comprehensive starter cheat sheet is for you.
1. How many types of international school curriculums are there?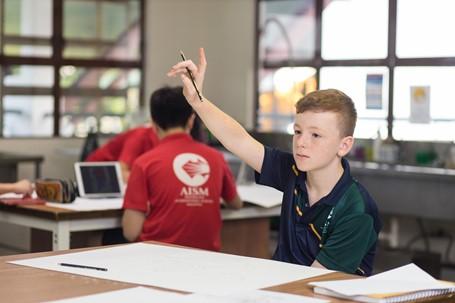 There are a few common types of curriculums offered by international schools in Malaysia. Whether or not you have a strong preference, it's important to do your research and understand the different approaches to educating and the advantages they offer.
A more popular and familiar curriculum here is the UK-based A-Levels curriculum. It is assessed entirely through examinations, much like the curriculum in our local schools with the content being the focus.
If you are looking for something a little more diverse for your child that is not so heavily focused on examinations, the New South Wales High School Certificate (NSW HSC)—an Australian-based curriculum—allows flexibility by offering a broad range of subjects with less emphasis on final assessments. Students are assessed on a 50/50 basis between exams and assessments.
Other curricula that place less emphasis on examinations but provide a more balanced approach include the International Baccalaureate Diploma (IB) which focuses on the practical application of things learned. Then there is also the American curriculum that is graded entirely on gradual assessments with no major examinations and the Canadian curriculum, which is similar to IB.
Do read up on them so you make the absolute best decision on which curriculum is best for your child.
2. How many levels of education are there in an international school?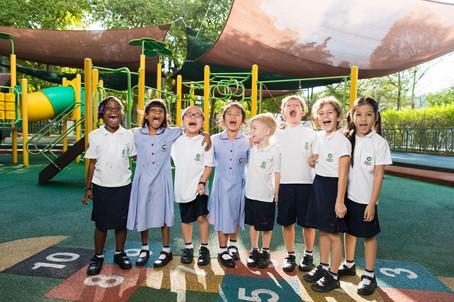 Generally, the levels of education in most international schools no matter the curriculum go from the ages of 5 – 11 in Junior/Primary School, and from ages 12 – 16 in High School years. It isn't too different from what most national school (sekolah kebangsaan)-educated Malaysians are accustomed to.
However, not all international schools offer all schooling levels. Some offer levels of education starting from pre-school, while others don't— some offer only secondary education.
3. How much does it cost to enrol your children in an international school?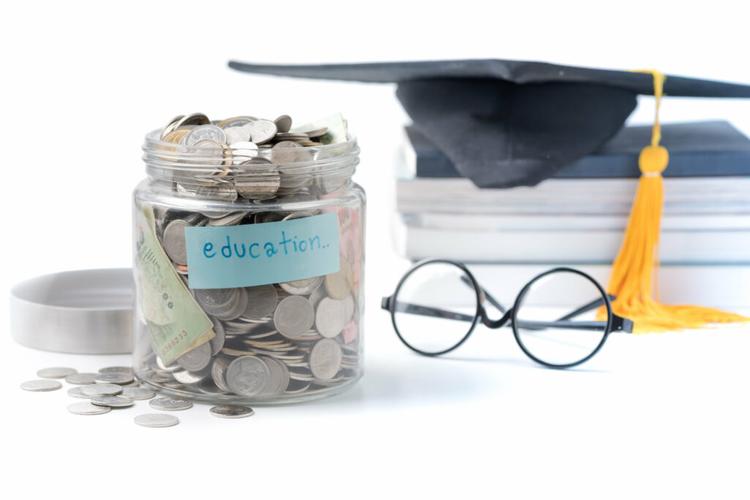 This can of course vary from school to school. There are 6 tiers for international schools and their costs can vary significantly.
| | |
| --- | --- |
| Tiers | Fees |
| Tier 1 | RM80,000 – RM100,000 |
| Tier 2 | RM60,000 – RM80,000 |
| Tier 3 | RM40,000 – RM50,000 |
| Tier 4 | RM30,000 – RM40,000 |
| Tier 5 | RM20,000 to RM30,000 |
| Tier 6 | Below RM20,000 |
To get a better idea, let's look at the cost breakdown of the fees at Australian International School Malaysia (AISM) as an example. Firstly, there will be a non-refundable application and admission fees that will cost you roughly between RM11,000 to 21,000 depending on what level you are enrolling your child into. Fees per term will then range from between RM10,000 to RM27,000 depending on what year your child is in with the fees gradually increasing with each level up. There is also a refundable deposit equivalent to that term's fees that would be required each term. From here you can deduce that for a tier 1 international school, AISM fees are incredibly well priced.
4. How do I know if the school is reputable?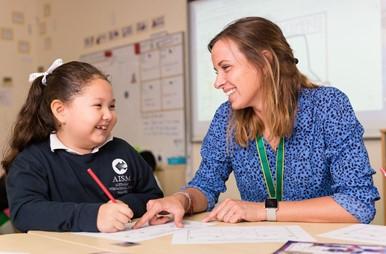 Teachers' credentials
Fundamentally, your kids are there to learn and so an international school is only as good as the teachers they have. Do not be shy to ask the school about their teachers' credentials so you can review them before making your decision. For example, a school like AISM consists of 82% international educators/expatriate teachers with 90% of them trained in Australian or other western education systems. It means that they are 100% accredited through their own national education bodies.
History and accreditation

New and hip are not always better when it comes to schools. You should know if the school you are enrolling your kids into has a history of delivering solid education and a track record of being accredited by top institutions around the world. Schools such as AISM that have been around for more than 20 years in Malaysia are stronger bets than one that only has had a few years of experience in the industry. Schools like AISM (part of a reputable brand Taylor's Education Group) are accredited by reputable regional and international organisations such as the NSW Education Standards Authority (NESA) and Council of International Schools. It is also the first Visible Learning School in the world and has received a 5-star Excellence award by the Ministry of Education.
Academic Excellence
Results are important. Always select a school that has had a solid track record of delivering top-performing students. This is a strong indication that the school has been delivering quality education. Success stories of alumni are a good place to start assessing the results of a good international school.
For example, in 2020 AISM achieved the Best Higher School Certificate results outside of Australia. These include:
Ranked Top 20% of New South Wales Schools for the 3rd year in a row
Highest ATAR 99.95 (Achieved Top Achiever results in 3 subjects)
28% placed in Distinguished Achievers List (Subject Score above 90)
87% Achieved a Band 4, 5 or 6 Result (Subject Score above 70), and
100% Pass Rate
These results were achieved across the range of curriculum areas – Arts, Humanities and Social Sciences, Sciences, Foreign Languages, Mathematics and English, which reinforce the strength of its holistic approach to learning.
5. What are the facilities typically provided in an international school?
It's natural that given you are paying a premium price for the education of your kids that you expect the facilities provided by international schools to be markedly better than those offered by a government school. Yes, they are.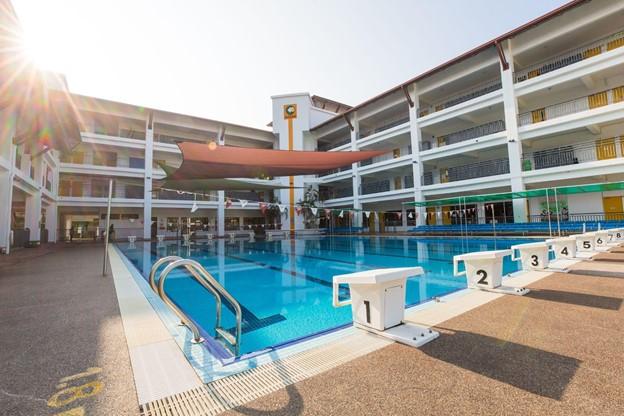 Most international schools are designed with a modern and comfortable working space that encourages students to learn better and promotes high order thinking, problem-solving and collaboration – qualities that would serve them later in life. Most of them have properly stocked libraries, up-to-date computer labs and science labs and international class sports facilities. Some even come fitted with performance arts spaces to encourage creativity within your kids.
6. What is the enrolment process like?
1. Submit an application
This is the first step, which entails the submission of an application form together with the required documents. If you are an expatriate, there may be a more extensive list of documents that would be required by the school. It may also vary depending on the school you are enrolling them in.
2. Assessment or interview
After your application has been assessed, the school will then contact you for an interview. This is done to ensure that you and your child are the right fit for the school. Some schools may require your child to take an assessment test to determine which study guide is suitable.
3. Application review
Your application will then be analysed, and the results of the assessment test will be checked thoroughly by the school to ensure both child and school are a right fit.
4. Offer of place
The school will issue an offer letter when your child's application is successful. The offer must be accepted prior to your child commencing school. This is when registration fees and relevant deposits have to be paid for your child's placement in the school to be confirmed.
5. Admission
Once all these steps are completed, your child will be able to kick off their experience in a Malaysian international school.
If you are reading this and have your interest piqued, why not allow AISM the opportunity to tell you what it would be like for your kids to study there?
You can start by registering your interest for their Open Week that is happening on November 22 – 27 or book an appointment with their admissions team to tour the school.
Some of the highlights and promotions you can enjoy during their Open Week include:
100% application fee rebate, admissions fee waiver (100% – ELC, 75% – the rest of the year group) with admissions and security deposit that can be staggered over 4 terms.
A free trial class.
No fee increases for 2022.
Booking your 1-1 appointments with the admissions team/HOS for a school tour.
Disclaimer: The information is provided for general information only. iProperty.com Malaysia Sdn Bhd makes no representations or warranties in relation to the information, including but not limited to any representation or warranty as to the fitness for any particular purpose of the information to the fullest extent permitted by law. While every effort has been made to ensure that the information provided in this article is accurate, reliable, and complete as of the time of writing, the information provided in this article should not be relied upon to make any financial, investment, real estate or legal decisions. Additionally, the information should not substitute advice from a trained professional who can take into account your personal facts and circumstances, and we accept no liability if you use the information to form decisions.