Does mixing and matching key items such as cabinets and shelves make getting an Ikea kitchen worth it? Explore a few different kitchen design styles and find out which IKEA kitchen is the best one for you! Prices included.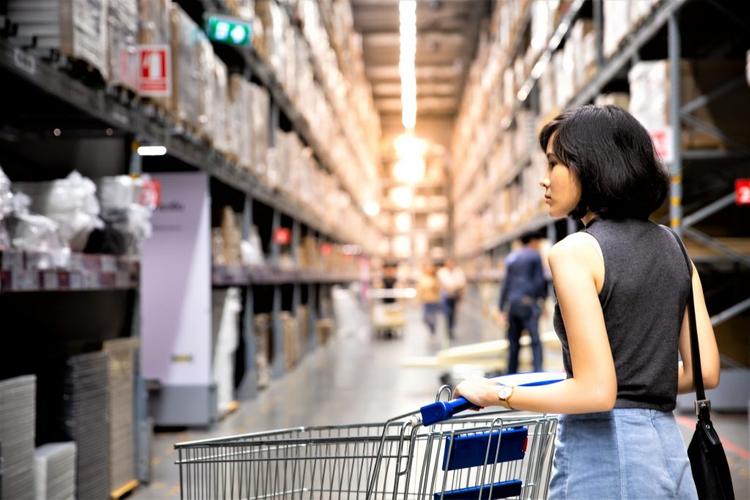 I've been thinking of the steps we take to our kitchen – for a cup of coffee, a snack, dinner, a glass of water. And in the past year, it's the same steps we take to our new favourite restaurant, our place of solace (and snacks), a place where the family comes together for game nights, the temporary office or classroom or a break from work and school.
It's where we go on romantic dates and have cry-sessions over a tub of ice cream, leftover nasi lemak and the last pisang goreng (it's been an overwhelming year, we all get it). The kitchen has become more than just a kitchen. It's a place where both meals and memories are made. With all that in mind, the kitchen definitely deserves some TLC! Maybe even a makeover? And when we think of home makeovers, we think of Ikea!
How much does a typical Ikea Kitchen Cost?
When there are so many things on our list of things to buy/spend on – remodelling the kitchen sounds like a lot of work and it's probably really expensive too, right? How much does a typical Ikea kitchen cost anyway? Well, we at iProperty decided to look into it and figure out an easy way to replicate full kitchen ideas with just a few 'key' items to complete the theme. So, if you've been thinking about a kitchen rejuvenation – here's a way to do it without any head-scratching!
The cost ultimately depends on your wants and needs as well as the kitchen space you have to play around with. Here's a mixed and matched list of 'key' items from Ikea's Kitchen Designs to complete a theme of your choosing from practicality to beauty. We list down the pricing by item for each theme – minimalist kitchen design, modern kitchen design, simple kitchen design, small kitchen design and homely kitchen design.
And stay tuned till the end because I'll be getting to the heart of it; If we focus on just the key items, is it worth getting an Ikea kitchen for your home?
1. Minimalist kitchen design
Theme: Storage-friendly &
Smart storage solutions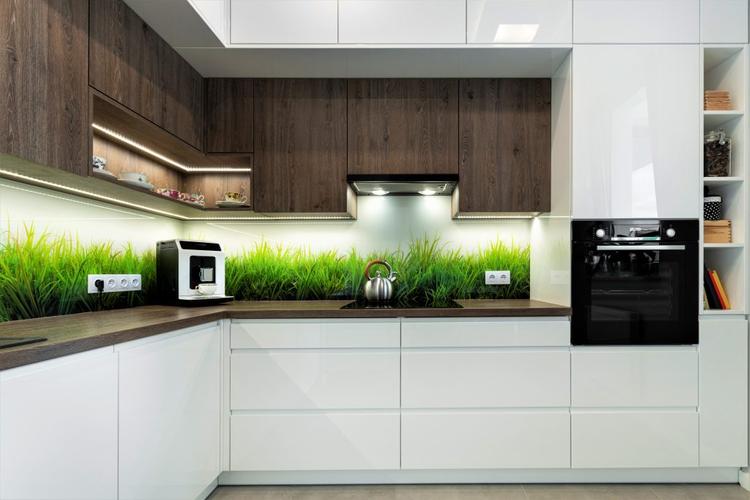 "I followed my heart, it led me to the snack shelve, the bowl cabinet & finally the spoon drawer"
Do you love being organised, with everything having a place of its own? Well then, this kitchen design idea for you! Perfect for culinary lovers and/or organisers with the need to own all tools and ingredients necessary for any dish or a occasion and most importantly a specific space to home them. It's all about mixing and matching so that there's storage space for everything – and so that everything is within easy reach!
How to re-create this look and feel:
METOD High Cabinets with shelves (RM700) + legs (RM12 x 4)
UTRUSTA Wire Baskets to go in your cabinet (RM50 x 5)
KUNGSFORS Rail (RM19.90) + S-hooks (RM6.90)
KUNGFORS Suspension Rail with Shelves & magnetic knife Rack (RM360.80)
SMACKER Cutlery tray (RM3.90)
Total Cost: RM1389.50
2. Modern kitchen design
Theme:

Rustic feel, Kitchen Island

&

Open Pantry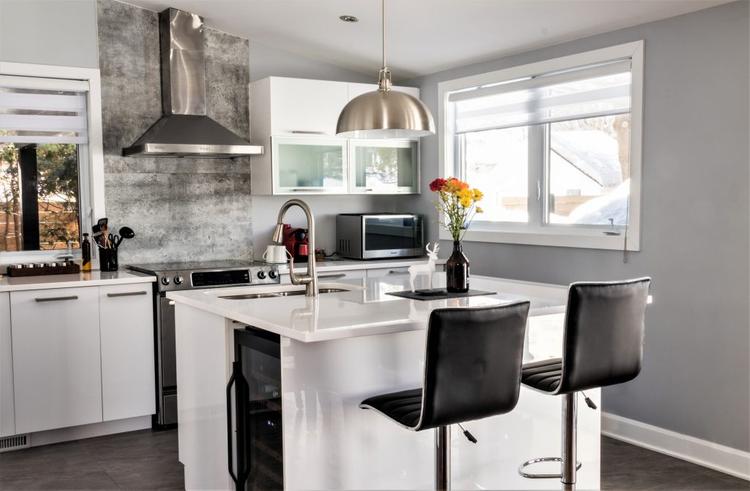 "Count the memories, not the calories"
This one's all about flexibility with style. Also perfect for those who love to invite people over. We want two things here; snacks, utensils and other relevant items in an easy to reach place and pieces that are multi-purpose. The answer? Open kitchen racks and the perfect Ikea kitchen island. Use it for work during the day, board games at night and the buffet bar during parties!
How to recreate this look & feel:
OMAR 2 Shelve Sections (RM655.20)
VADHOLMA Kitchen Island with Rack (RM2090)
RASKOG Bar Stool (RM123 x2)
TOTAL COST: RM2991.20
3. Simple kitchen design
Theme:
Playful, Practical

&

No stress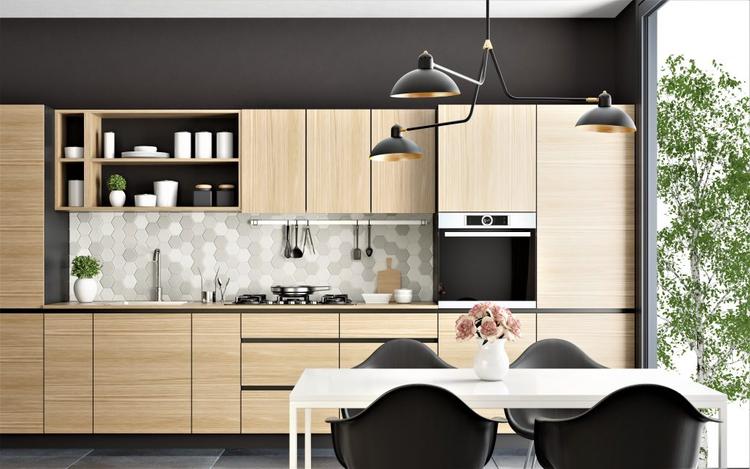 "Life is a combination of magic and pasta"
Got little ones at home who love getting involved in the kitchen? Or maybe you're just young (and fun!) at heart. Here's a way to get that playful vibe while still adulting and ensuring things stay uncluttered and relaxing. The idea is to get function and feeling (while keeping it a safe environment for mini-me). What does that mean? Well, we'll be showing off some stuff while keeping the rest hidden by having appliances melt into the rest of your kitchen.
How to recreate this look and feel:
SAVSTA Memo Board (RM9.90)
MALA Chalks, Mixed Colours (RM7.90)
METOD Cabinets for microwave with shelves and drawers (RM890)
UTRUSTA Wire Baskets (RM50 x3)
TOTAL COST: RM1332.80
4. Small kitchen design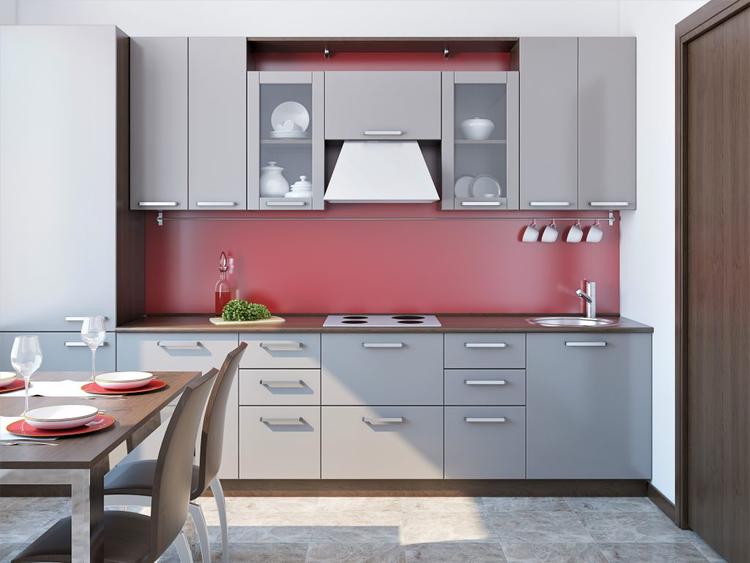 "Not all those who wander to the fridge at midnight are lost"
No space? No problem! Here are a few small kitchen ideas – Turn in your kitchen's bits and pieces and replace them for a simple, all in one kitchen counter. Prettify your cooking area with straight lines, good lighting and pieces that fold, move away and hide at the flick of a wrist. Everything is within range, you won't lose your way and you certainly won't feel suffocated with this adaptable layout.
How to recreate this look & feel:
KNOXHULT Kitchen Counter White (RM1378)
SKYDRAG Lighting Strip with sensor (RM69)
TRADFRI Drive for Wireless Control (RM79)
LYSEKIL Wall Panel (RM149)
NORBERG Wall Mounted Drop-leaf Table (RM 159)
GUNDE Folding Chair (RM35 x2)
HORNAVAN Trolley (RM59)
TOTAL COST: RM1963
5. Homely kitchen design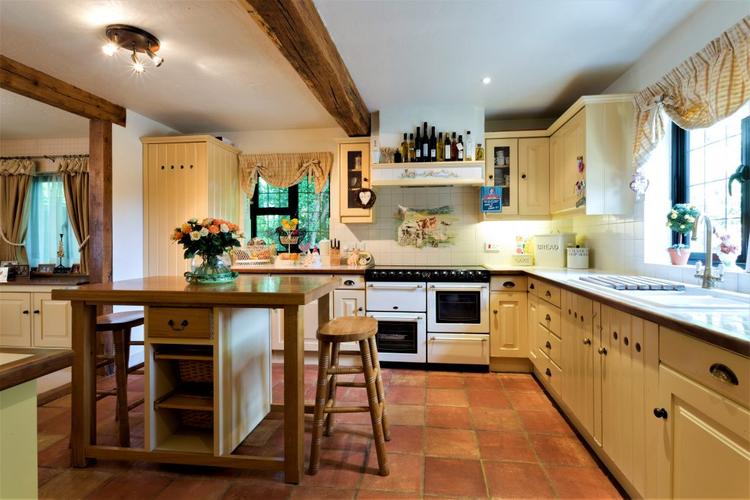 "Old is gold and happiness is homemade"
Maybe it's been a while since you've had mum's cooking. Or maybe you're longing for days past. Either way, going for a kitchen design that nods at the traditional while keeping things classy and functional is a good way to pay homage to mum and the good old days of warm, heart meals with the family. This one's easy and makes you feel right at home.
How to recreate this look & feel:
KNOXHULT Base Cabinets with Doors and Drawers (RM645)
KNOXHULT Kitchen, Wood (RM1618)
BEKVAM Stepladder (RM159)
BERGSHULT Floating Wall Shelves (RM55)
VADHOLMA Wall Shelves (RM249)
TOTAL COST: RM2726*
*If you're willing to spend a little more, trade in the worktop that comes with the kitchen counter and go for a good old fashioned quartz worktop. This can range from an additional RM1400 to RM2250.
Takeaway Time: Are Ikea kitchens worth it?
Firstly, small things make the biggest differences! Who knew mixing up Ikea kitchen cabinets and drawer dividers could make such a big difference? The thing to keep in mind here is that you don't need the entire Ikea catalogue to have that perfect kitchen – a pinch here, a dash there and you've got yourself a good looking, functional kitchen fit for all sorts of uses. Now, as you can probably tell, the typical Ikea kitchen can go for thousands of ringgit.
But if we go with some creative mixing and matching, it could come up to anywhere between RM1332 and RM2992. Maybe more, possibly less depending on what you'd like to add or remove – it's cheaper than most smartphones, which makes this a pretty good deal since we probably spend just as much time in the kitchen as we do on our phones!
There you have it, the final verdict. And to top it off, we all know Ikea does online orders and best of all, they are currently running a Raya campaign, so you can browse for deals online, stay safe at home and simply wait for your new kitchen to arrive.
Read this article next: 9 kitchen cabinet materials to choose from
Disclaimer: The information is provided for general information only. iProperty.com Malaysia Sdn Bhd makes no representations or warranties in relation to the information, including but not limited to any representation or warranty as to the fitness for any particular purpose of the information to the fullest extent permitted by law. While every effort has been made to ensure that the information provided in this article is accurate, reliable, and complete as of the time of writing, the information provided in this article should not be relied upon to make any financial, investment, real estate or legal decisions. Additionally, the information should not substitute advice from a trained professional who can take into account your personal facts and circumstances, and we accept no liability if you use the information to form decisions.