There's way more to Kajang than just 'satay Kajang'. Not only is this township well-connected with MRT Kajang and KTM Kajang, the area is also packed with other famous landmarks like the Dataran Stadium Kajang, Kajang Heritage Centre, Hospital Kajang and De Centrum Mall.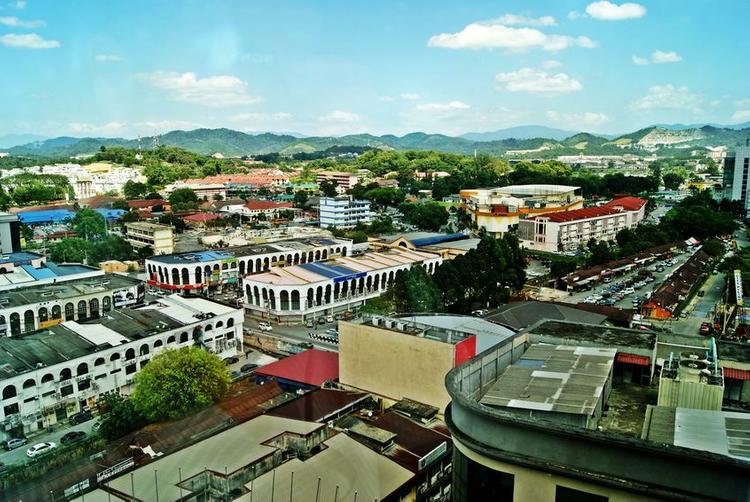 Say Kajang and only one thing crosses the minds of most Malaysians – 'satay'. These meat skewers have become synonymous with the identity of the township over the years. The truth is, fact is always richer than fiction and a closer look at Kajang reveals more than just 'satay', but a fast-developing, liveable township that offers affordable property prices for people who are looking to live around the fringes of KL.
Where is Kajang?
Kajang is about a 30-minutes' drive from Kuala Lumpur's central business district, primarily through Jalan Cheras and the Grand Saga Expressway. The township is also accessible using the SILK Expressway.
History of Kajang
Kajang was first settled at around the early 1700s but was officially founded only in 1807. It was made the district capital of Hulu Langat because of its central location.
As a modern township, Kajang owed a lot of its development to coffee estates, which began popping up in the late 1800s. Kajang was only granted municipal status relatively recently on 1 January 1997. Previously it was under the jurisdiction of the Hulu Langat District Council (Majlis Daerah Hulu Langat, MDHL).
POPULAR READS:
⭕ This city in Selangor is known as 'The Roundabout City' for having 18 roundabouts!
🎪 There's a pasar malam in Puchong that is held every day.
What is Kajang famous for?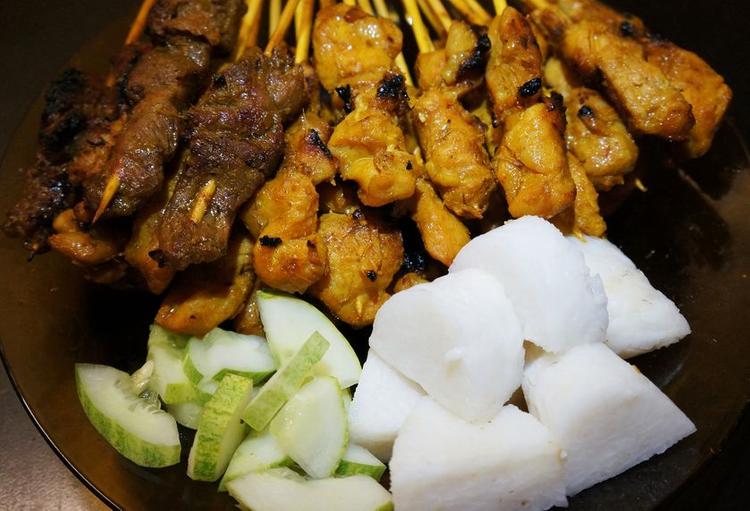 As much as the locals living in Kajang may loathe this generalisation, but Kajang is best known for 'satay' first and foremost, so much so that it is often called the 'Sate Town'. People outside of Kajang still throng the township for their meat skewer fix as some of the best stalls for it still reside here.
Fun facts:
Depending on which source you've read, the name Kajang can be traced back to a kind of screw pine that was made into roofs in the past, a name coined by Toh Lili who was the follower of Sultan Mohamed Shah Ibni Al-Marhum Sultan Ibrahim Shah from Riau. Another source cites Kajang as a name given by Raja Alang from the Mandailing tribe meaning 'shelter'.
The word 'Kajang' also means 'battle / quarrel' in Buginese and this became a source of misunderstanding between the Buginese and Mandailing tribes between 1867 to 1873. This has been cited as one of ways Kajang got its name.
No, 'sate' or satay' was not invented in Kajang. It is believed to be a dish of Javanese origin. However, 'Sate Kajang' is a generic name for a style of satay where the meat chunks are bigger than normal, and the sweet peanut sauce served along with a portion of fried chilli paste. This style has become the default style for Satay across this country.
A secret underground tunnel was discovered in 1971 within Kajang High School. The secret tunnel was believed to have been built during the Japanese invasion and is believed to connect to other schools in the area.
Read more: Shah Alam – the ultimate neighbourhood and area guide
What is it like living in Kajang
Kajang has gone through a renaissance of sorts in its development over the past 30-years. There have been over 10 neighbourhoods that have been developed within the township of Kajang, which covers a massive 304.10 sq mi.
People living in Kajang have easy access to major amenities and facilities both within the township and its surroundings. There is a glut of food options (not just satay), with a lot of them centred in the town centre. There also hypermarkets like Tesco where locals can shop for groceries. At weekends, a lot of the residents flock to Kajang Square to get some outdoor minutes in.
Residents have easy access to public hospitals such as Hospital Kajang, while other hospitals such as Serdang Hospital and Putrajaya Hospital are just a short drive away in neighbouring townships. There are also private medical centres located throughout the township such as Kajang Plaza Medical Centre (KPMC) and KPJ Kajang Specialist Hospital.
The Hulu Langat District Police Headquarters is located in the Kajang town centre. There are also a number of federal government agencies here including the National Registration Department, Immigration Department, Transportation Department, and Hulu Langat Education Office.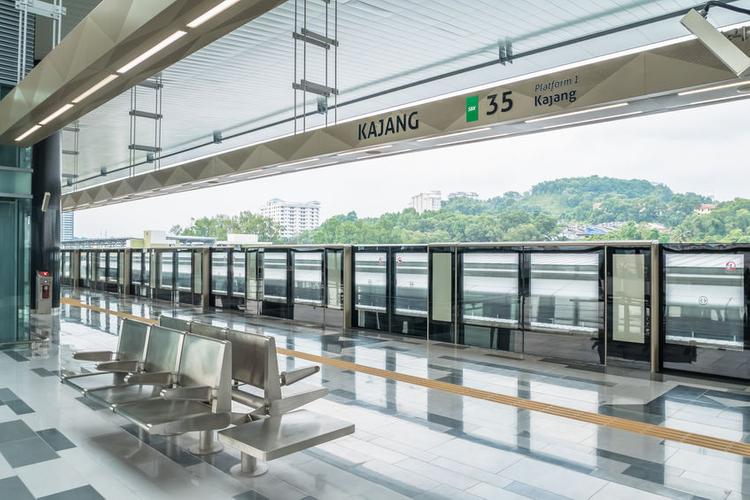 As far as public transport goes, Kajang is the starting point for MRT Sungai Buloh – Kajang with an impressive four stations within the township. The Kajang Railway Station is the principal rail station in the township and is located 1km south from the town centre. It acts as the interchange station between the MRT Sungai Buloh – Kajang Line, 1 KTM Seremban Line, and KTM ETS.
There are an impressive 22 primary schools and 17 secondary schools serving the township of Kajang. There are also seven tertiary education institutions in Kajang, like the Universiti Tunku Abdul Rahman (UTAR) Sungai Long Campus, Universiti Tenaga Nasional and even a German-Malaysian Institute that specialises in mechanical and electrical engineering.
Read more: 9 townships in the Klang Valley with the easiest access to LRT and MRT lines
What to do in Kajang
Kajang's is essentially a sprawl of homes that offer reprieve from the bustle of the city, but there are a few things to do here.
Kajang Square is the epicentre of the community activities here. This public square was the site where the historical landmark of Kajang Stadium once stood. The stadium has been demolished in 2014 and turned into a public square with a basketball court, children's playground, and a fitness station. A lot of people can be seen jogging, cycling and enjoying a day out with their families.
Neighbourhood malls such as Metro Point Kajang and Plaza Metro Kajang offers a nearby shopping getaway for Kajang residents. There is even a LFS cinema in Plaza Metro Kajang should you be up for some big-screen entertainment.
For more family fun, the Bangi Wonderland Theme Park and Resort is a 30 min drive away. This water theme park has 15 rides, including massive slides like the Magic Funnel where you accelerate so fast you could be high up the opposite wall of the funnel, and the Pirate's Bay, an artificial wave pool.
What to eat in Kajang?
Satay will certainly be on the cards, but there is a lot more to eat in the township than just barbecued meat skewers.
1. Restoran Sate Kajang Hj Samuri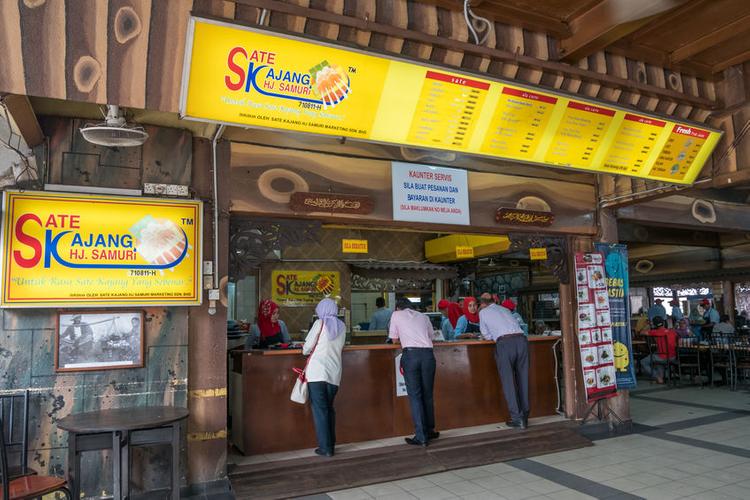 The number one thing on this Kajang foodie list must be a satay joint. While locals will no doubt have their own personal favourites, Restoran Sate Kajang Hj Samuri at Jalan Kelab is the place most visitors head to for their satay fix in the area. The satay (chicken, beef, or lamb) here on its own is worth the drive but paired with their wonderful peanut sauce, the combination is simply barbecue heaven. Expect to queue during dinner and supper time.
Address: Jalan Kelab, Bandar Kajang, 43000 Kajang, Selangor
Opening hours: 11.30 AM to 11.30 PM. Opens daily
2. Lek Kee Restaurant
While Lek Kee specialises in their roasted char siew and crispy siew yok, the unsung hero of this establishment is the delicious sesame roasted chicken. This unique juicy roasted chicken meat is topped off with an abundant smattering of sesame seeds, giving the dish an added crunch. A must try.
Address: A-12, Jalan Changkat, Bandar Kajang, 43000 Kajang, Selangor.
Opening hours: 10.00 AM to 3.00 PM. Opens daily
3. Chong Kee ABC & Mee Stall
Chong Kee has been dishing out their in-demand ABCs ('Air Batu Campur') for more than 30 years in these parts. That's not all – if you're feeling peckish, they also serve a mean plate of dried chicken curry noodles that will surely leave you satisfied as well.
Address: 824, Jalan Changkat, Bandar Kajang, 43000 Kajang, Selangor.
Opening hours: 9.00 AM to 5.00 PM. Opens daily
How to go Kajang
Highway: The township is primarily accessed through Jalan Cheras and the Grand Saga Expressway but is also connected to the SILK Expressway.
Public Transport: Kajang is the starting point for the MRT Sungai Buloh – Kajang line with an impressive four stations within the township. These stations are Stesen Kajang, Stadium Kajang, Sungai Jernih, and Simpang Balak.
The Kajang Railway Station functions as the principal rail station in the township and is located 1km from the town centre. It acts as the interchange station between the MRT Sungai Buloh-Kajang Line, 1 KTM Seremban Line and KTM ETS. Depending on which railway transport you hop onto, you will be able to easily access townships such as Damansara, TTDI, Cheras, or head to KL Sentral and switch to the KL Monorail to go to the KL City Centre.
Car: Kajang is only about a 30-minutes' drive from KL City Centre.
Read more: Batu Caves – the ultimate neighbourhood and area guide
Properties for sale in Kajang
Like many townships that flank KL City Centre, Kajang has gone through a huge property development boom in the last 10-20 years. The area still has land to develop, plus Kajang is attractive for those looking for affordably-priced properties not too far away from the heart of KL city.
Recent years has seen townships such as Taman Prima Saujana, Sungai Chua, and Taman Kajang Perdana (Kajang Highlands) being developed. Higher-end developments have also made Kajang home, most notably Twin Palms, Sri Banyan, Country Heights, Jade Hills, TTDI Grove, Tropicana Heights, and Prima Paramount.
Like many older townships, Kajang has a broad spread of property types for people who are interested in the area. For example, you can get a 1,250 sq. ft. condo with 3 bedrooms for under RM500,000. That's quite an amazing price for a decent-sized property. If you're looking for a landed property but you're concerned about budget, you can opt for a 3-bedroom single-storey house at for just RM400,000. On the flipside, there are spacious 4-bedroom landed properties which are just above RM1m for a more luxurious option.
Properties for rent in Kajang
If you're not ready to buy into Kajang, there are plenty of rental options to get a feel of what it is like to live in the area. A relatively spacious condo for a small family in the area will cost you under RM1,000 a month. If you're looking for more space and perhaps a landed property, prices are still very affordable with a relatively new landed house going for RM1,300 a month.
What's nearby
Some of the neighbourhoods that are easily accessible to people living in Kajang include
Cheras
Semenyih
Bangi
Serdang
Though the area is initially famed for Satay Kajang, this township has gone through a tremendous growth spurt in recent years, developing into a township that is considered attractive for people who are looking for a place at around the fringes of the KL City Centre but at more affordable prices. With both MRT Kajang and KTM Kajang, it's now easier than ever to travel to and fro without worrying about the traffic.
Speaking of traffic, these areas are notorious for terrible congestion but there are many reasons why people continue flocking to these neighbourhoods:
🏙️ Confronting the common criticisms directed at Subang Jaya.
🚵 What's it really like living in Puchong?
🛕 What's there in Batu Caves besides tourist attractions?