Being a pioneer community in Petaling Jaya, the Damansara Jaya suburb has some of the most sought-after landed residential homes in the area –surrounded by ample amenities to invest, rent, buy, raise a family and retire. This article explains why Damansara remains the favourite locale among property seekers and tips to watch out for when buying into the area.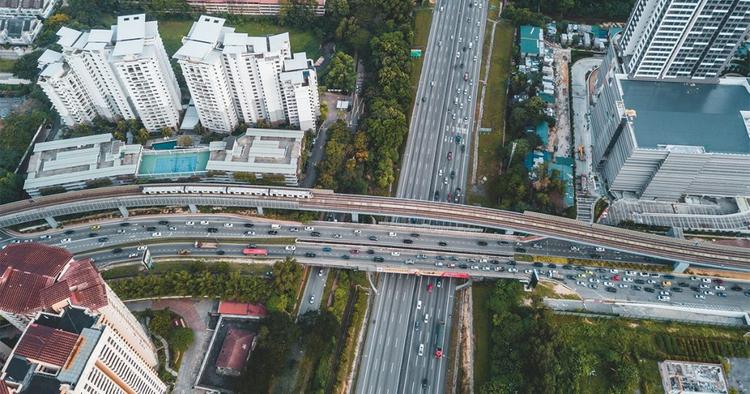 The name "Damansara" conjures the image of a sprawling area, stretching from the northern periphery of Petaling Jaya City and skirting all the way up the western border of Kuala Lumpur to the district of Gombak.
Conveniently positioned as a suburban link between two of Klang Valley's most prominent cities, Damansara in Selangor's district of Petaling has long-been a sought-after residential hotspot, and today, it is one of Malaysia's most densely populated subdistricts with over 453,000 residents.
This number continues to grow as Damansara's urban landscape continues to expand, while new commercial and residential additions constantly refresh and sustain its appeal as one of the most convenient and popular residential hotspots within the Klang Valley.
Now a parliamentary constituency in its own right, few remember that this robust urban centre began life as a suburban extension of Petaling Jaya. Setting the pace was the pioneer residential community of Damansara Jaya, which not only provided the catalyst for growth in surrounding vicinities, but continues to be a prime landmark amidst the urban sprawl around it.
Background of Damansara in Petaling Jaya
Prior to the development of Damansara Jaya, the entire Damansara area was a sparsely populated vicinity. Life began as a small habour-like settlement at the mouth of the Damansara River (an offshoot of the Klang River). In the colonial era of the late 1800s, it served primarily as a final destination for British steamboats from Klang. Travellers would disembark at this point and use the old Damansara road to commute to KL city via Brickfields.
Spending the first half the 20th century as a backwater region, development interest in the vicinity began to grow as a result of the rapid expansion of Petaling Jaya in the 1950s and 1960s.
In the mid-1970s, Damansara Jaya represented the first earnest endeavour to urbanise and modernise the area. Developed by Paramount Garden Sdn Bhd (then a subsidiary of the See Hoy Chan Group), it originally encompassed a cluster of terrace houses within Section SS22 of PJ, before expanding to SS22A with the addition of semi-dees and bungalows by the end of that decade.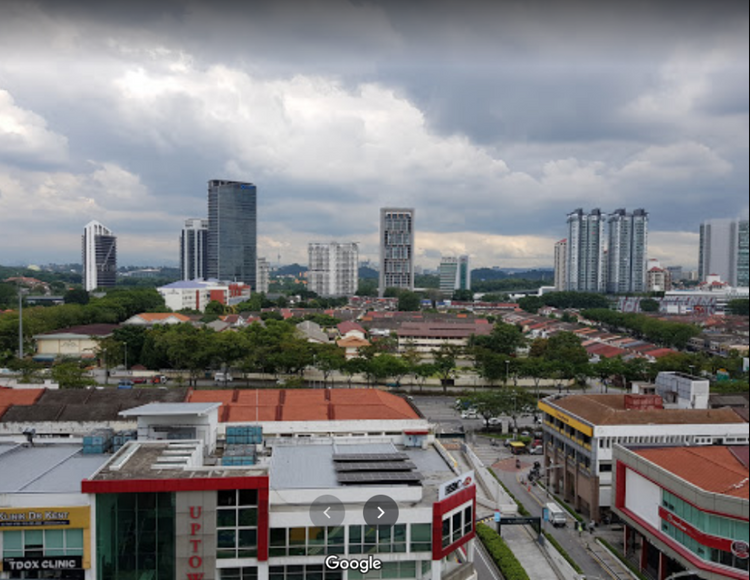 Gradual expansion continued over the 1980s and 1990s as more developers engaged with the area, and its popularity began to grow in tandem with the growth of its commercial, retail and F&B lure. The prime catalyst for this was the centrally positioned The Atria town centre and shopping mall (which was originally called Gardenia Town Centre in the early 1980s).
Today, the revamped and updated mall is called Atria Shopping Gallery and the modernised Damansara Jaya landscape surrounding it includes array of landed homes and high-rise condominiums, office towers and low-rise shoplots.
Covering an area of approximately 1.20km², the township comprises more than 2,000 residential units and an estimated residential population of 11,700.
Damansara Jaya is also home to KDU College as well as the SMK Damansara Jaya government co-educational school, giving the locale added value among home seekers with growing families.
"As a location, Damansara Jaya has always been strategic, which is why it has enjoyed sustained popularity among house buyers," said Ishmael Ho, CEO of property information and database company Ho Chin Soon Research.
"The growth and maturity of the surrounding greater Damansara area has boosted its value over the years, while access to Leburaya Damansara-Puchong (LDP) and the Sprint Expressway has further heightened its profile as an extremely well-connected neighbourhood," he said.
Is Damansara Jaya a good place to live?
Damansara Jaya's strategic location is a major highlight, offering rapid access to PJ and KL, while also being conveniently connected to other major urban hubs such as Sunway, Subang, Kelana Jaya and Puchong via the LDP. Beyond this, the presence of retail amenities, eateries and educational institutions in the immediate area enhances the lifestyle experience of residents in the community.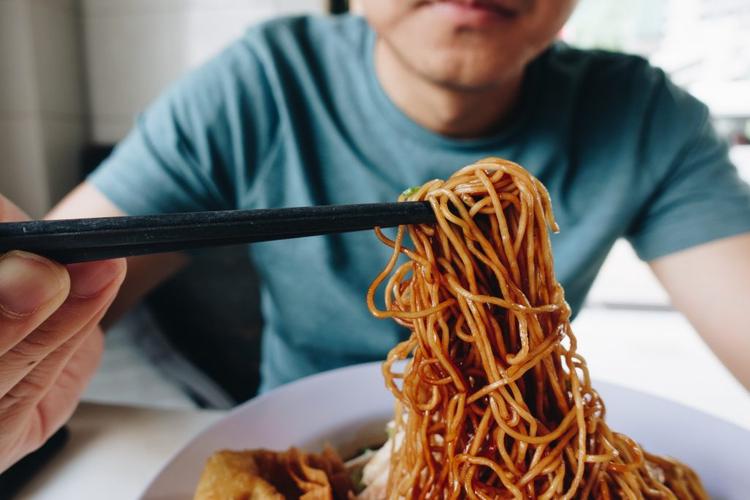 Amenities
Atria Shopping Gallery
Banks
Restaurants
Coffee shops
Sundry shops
Pharmacies
Hardware stores
Healthcare
General clinics
Paediatric specialists
Dental surgery
Traditional Chinese medicine
Veterinary clinics
Education
SMK Damansara Jaya, or Damansara Jaya Secondary School,
SRK Damansara Jaya primary school
KDU College
Kindergartens
art and music schools
Tuition centres
Accessibility
Damansara-Puchong Expressway
Sprint Expressway
North Klang Valley Expressway
RapidKL feeder bus access to of Kelana Jaya and Taman Bahagia LRT stations, as well as the TTDI MRT station.
How has Damansara Jaya properties performed in the past?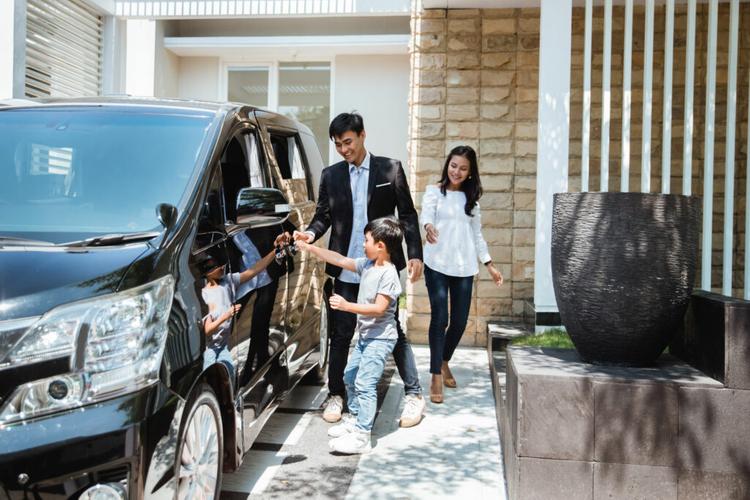 Overall, median prices in Damansara Jaya have trended downwards since 2020, in tandem with prices across the country due to the Covid 19 pandemic's impact on all commercial activities and the economy.
However, data accumulated by iProperty.com.my reveals a 1.38% year-on-year (YoY) drop in median prices within Damansara Jaya between the 12-month period between September 2020 and August 2021. This is a relatively resilient performance when compared to the sharp price drops witnessed in other popular Klang Valley locales at the height of the pandemic.
Furthermore, from a median price per square foot perspective, average prices actually saw an increase of 4.49% YoY, and properties here are currently transacting at a median of RM622psf.
Terrace houses are transacting between RM331psf and RM782psf, depending on specific locations and individual land areas. Meanwhile, semi-dees are transacting at an average of RM682psf and bungalows are transacting at around the RM434psf mark.
Given that the downward pressure on prices in previous months have been directly linked to poor consumer sentiments in the property market, prices in the area are expected to regain some of its pre-COVID- 19 strength in the months ahead.
At the height of pandemic disruptions, house prices in Selangor proved to be among the least impacted in the country, due to the sheer size of its population and strong demand for residential property.
With the economy back on the mend, and the property market regaining some of its footing (albeit in a slow and steady pace), key urban communities in Selangor, such as Damansara Jaya, are expected to be among the first to witness a rebound. This also makes it a strong target for real estate investment in Malaysia.
"The important thing to note about Damansara Jaya is that it is one of the most established communities in the entire Damansara corridor. Land scarcity in a very matured residential area has not only puts upward pressure on the price of landed properties there in the past, but also places pressure for future high-rise developments, which a potential direction for new developments in the area," said Ishmael Ho.
What do experts of Damansara Jaya say?
In general, real estate agents active in the Damansara Jaya vicinity hold a positive view about the future prospects of the community and its sustained ability to generate demand as a residential hotspot.
Key to this consensus is the neighbourhood remains one of the best-connected areas in Selangor, cementing its position as a prime locale. The ongoing expansion and urbanisation of the entire Damansara corridor will only add to its value as a strategic location and improve prospects for further capital appreciation.
While an influx of developments within the region has certainly increased the surrounding population, and worsened ingress and egress traffic congestion in the area, it continues to be a popular target for home buyers who appreciate being centrally located.
Being a pioneer community, however, Damansara Jaya has some of the most dated landed residential homes in the area – especially when compared with more modern options located in neighbouring suburbs. While recent developments such as Cloverton and Palm Reserve 2 have added fresh appeal to the area, a large portion of available options are decades-old.
Despite this, agents say that this has not been a deterrent, as many active buyers are purchasing older units with plans to update with renovation. They see this as a sound property investment that will allow them to enjoy the convenience of the area and its excellent connectivity, while fully capitalising on the future value appreciation of a prime locale.
"In my experience with Damansara Jaya, property prices there have been very steady, with consistent and gradual appreciation over the years," said Angela (surname withheld), a real estate agent and former resident of the area.
"From time-to-time, you may even see a sudden surge in value, particularly when there is a new development, usually commercial, coming up elsewhere within Damansara that excites the market. We have seen this in the past, and it will happen again, as the surrounding area continues to attract new development projects," she said.
"In that sense, Damansara Jaya benefits greatly from the development activity happening around it. This is true even if it isn't happening in its immediate proximity, because of Damansara Jaya's excellent connectivity and accessibility," Angela added.
READ MORE: Top 5 most searched properties for rent in Petaling Jaya
Tips for homebuyers when buying a home in Damansara Jaya
Don't dismiss older homes as a purchasing option, as many of these offer larger space and plenty of room to renovate into your ideal home (as well as to bargain for an ideal price)
Despite recent price disruptions due to the pandemic, terrace house prices in Damansara Jaya have been steadily increasing over the years, and it continues to be the most sought-after property type in the neighbourhood.
Keep a look out for terrace homes with larger dimensions of 22ft by 90ft, and some with land sizes of up to 22ft by 120ft. These represent good property investment options as they will hold greater value in the future as space for landed homes becomes scarcer.
Buyer beware: Not all homes in Damansara Jaya can fetch prices above RM600psf, because of its immediate location. Some units located close to a Hindu cemetery or fronting the highway, for example, are valued much lower.
While units located close to commercial centres can command a premium due to convenience, note that those directly fronting shoplots are not valued in the same light due to their uncomfortable proximity to traffic as well as the noise of commercial activity.
Semi-dees in Damansara also represent a good upmarket investment option as they are currently transacting at a high median price of RM682psf.
TOP ARTICLES FOR YOU:
?5 Reasons why Petaling Jaya folks never want to leave PJ
?8 properties in Damansara & Petaling Jaya within 1km from the MRT Sungai Buloh – Kajang (SBK) Line

Disclaimer: The information is provided for general information only. iProperty.com Malaysia Sdn Bhd makes no representations or warranties in relation to the information, including but not limited to any representation or warranty as to the fitness for any particular purpose of the information to the fullest extent permitted by law. While every effort has been made to ensure that the information provided in this article is accurate, reliable, and complete as of the time of writing, the information provided in this article should not be relied upon to make any financial, investment, real estate or legal decisions. Additionally, the information should not substitute advice from a trained professional who can take into account your personal facts and circumstances, and we accept no liability if you use the information to form decisions.