We asked some Malaysians on what are some things they've been doing to save money during this MCO.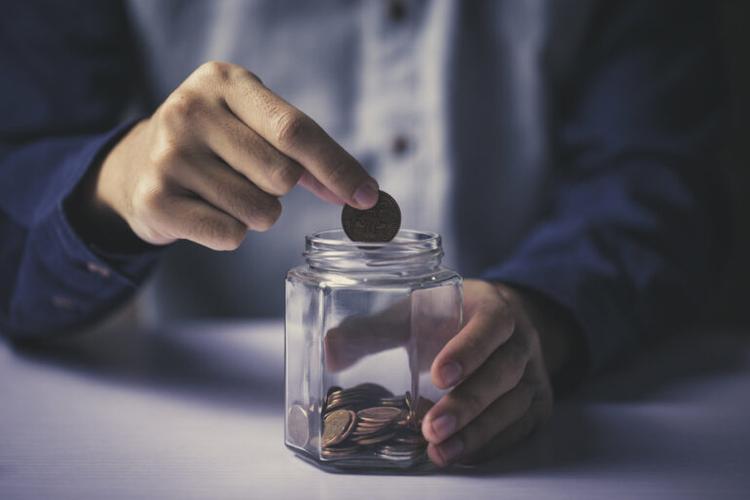 Subscribe to us on Telegram to see more content like this.

Yes, we don't like being forced to stay at home with not much to do. A lot of us may also be experiencing some cabin fever from these last few months of MCO and we haven't even gotten to the kids. Here's the thing – there is a silver lining throughout this. It gives us an opportunity to save on some expenses. There are of course many ways one can save money through this MCO. We asked some people on what are some things they are doing.
SEE WHAT OTHERS ARE READING:
💆 List of affordable mental health services that you can access from home. 
📺 17 things to at home during lockdown.
1. "Make your leftovers work for you"
"It's important to keep a weekly budget of what you intend to spend on so that you don't end up going over unnecessarily. It can happen quite easily through online shopping when you are sitting at home. You can make refreshing smoothies out of unfinished fruits for one. You can also make pasta sauces out of leftover vegetables or create a one-pot stew to make use of all leftovers. You can hide anything in a stew. Just kidding." — Wan Yen, who also said making sure your husband has a bald haircut also saves you shampoo.
2. "Do away with all your beauty routines"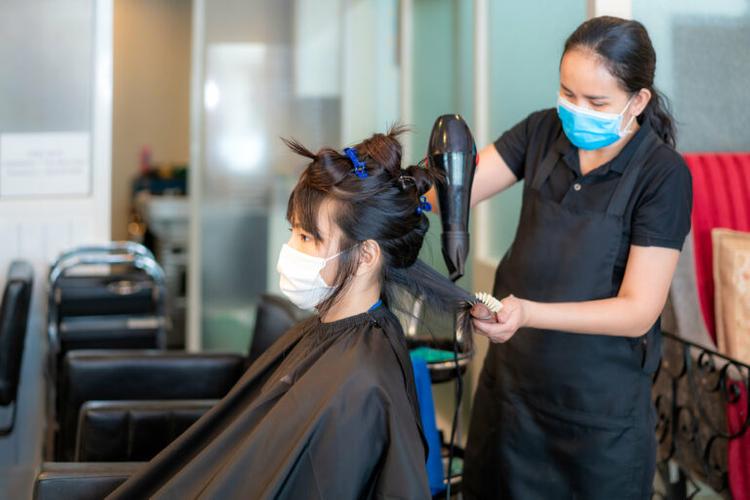 "Given that we've been working from home for a while now, I've basically done away with all my usual beauty routines and have saved a ton from it. I no longer do facials, massages, hair blows and haircuts or visit spas for my mani, pedi and hammams. I used to spend so much on these things. Sure, my hair and nails don't look that great now but my bank account is smiling back at me." – Raveena, who have realised these things are not the necessities she used to think they were.
3. "There are tons of opportunities to save from working from home"
"In these times where everyone is working from home, me and my husband have put together some routines so that we save more from this arrangement. Firstly, we try to work within the same space so we don't end up using more electrical appliances that we need to such as air-conditioning and light. We also try and change minimal clothing since we are working from home so that we don't have to wash so much clothes during the weekend. And because we are both working from home now, we also cook at home in bulk for multiple meals so we can save on time, energy and electricity when we are cooking." – Kim, who reminds everyone to always be intentional in taking note of shopback and payback discounts on shopping platforms so you can buy and save more.
4. "There is nowhere to go so we save on travel costs"
"Naturally, the fact that we are not allowed to go far or that a lot of places are no longer opened for dine-ins or patronage means that our travel costs have come down significantly. There is really no place to go besides to get our groceries. As such, our petrol and toll costs have reduced by a staggering 90%." – Miss A, who is trying very hard to ensure the saved funds are not channelled to online shopping instead.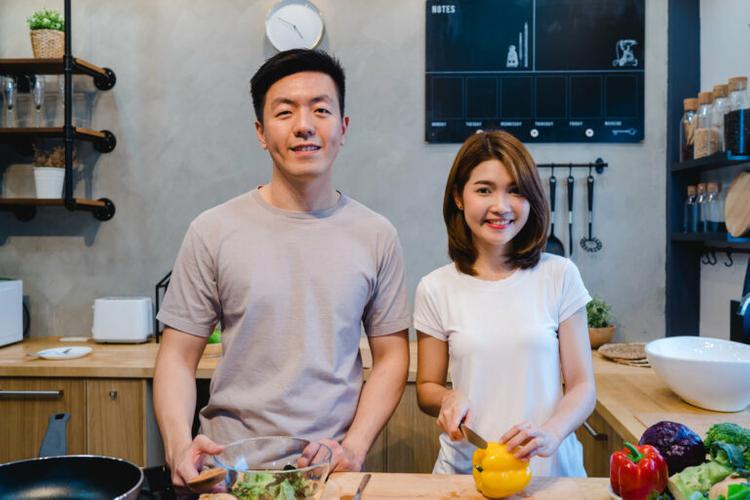 "Cooking is a great way to save money during this MCO. Given I have more time at home, there is also more time to cook for myself. I try not to take the easy way out and order food delivery because firstly it is expensive, but secondly it is also most likely to be unhealthier. I do try and support the businesses from time to time around me of course but I do try to cook more these days." – Jaswin, who appreciates staying with family and having their company during this time.
5. "I save on toys for the kids"
"Given that a lot of people are spring cleaning their homes and clearing out their houses during this period of MCO, it would be a good idea to look at pre-loved social media groups to see what people may be giving away for free that would be useful to you. For example, I've managed to get pre-loved items for my kids such as toys, shoes and even stationaries for free. People are very willing to part with these items for nothing so that it gets re-used by someone. This is a great way to save money and to do something for the environment as well. Why buy something that the kids will outgrow quickly?" – Pearly Chong, who instead prioritizes her expenditure for her kids on essential items such as food, milk powder and diapers.
6. "Saving more by staying at home"
"Given that a lot of us a stuck at home during this MCO means it also represents some great way to save on things we normally wouldn't be able to save on. For us, our parents live near to us, so they cook for us and deliver dinner to us which is a blessing. Given that we don't go out or meet people, I no longer go to the hairdresser for a haircut anymore. My wife cuts my hair now. We also have more time at home now we clean our house ourselves now. We no longer pay for a part-time maid to come in. When I do have to get out of the house, I try and drive a little slower since traffic is relatively clear and smooth. If you have a hybrid car, you can save even more if you drive on eco mode." – Leslie Lian, who also encourages everyone to leverage on group/bulk buy communities in condos if you live at one. You can save quite a bit from that too.
7. "No travelling = savings?"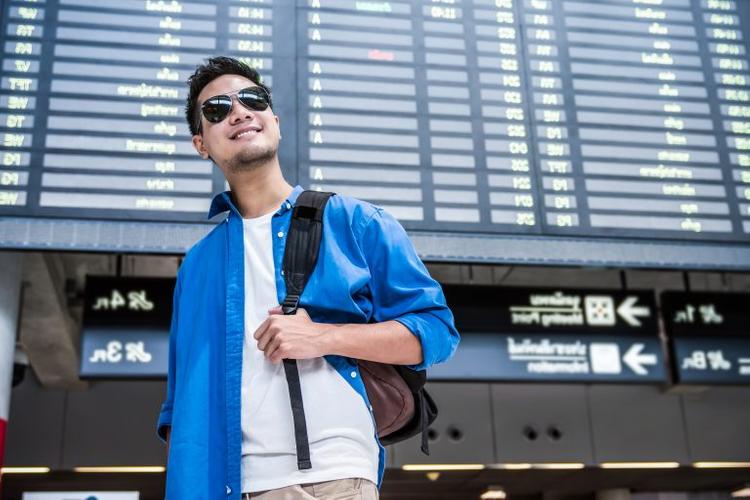 "I must firstly disclaim that I am actually sad about this but given travelling will no longer be possible for a while, I don't have to spend money on trips anymore. Me and my friends were planning for a trip just before the pandemic hit so all those plans have been scuppered. Yes, I've saved the money, but I am also really sad that I can't travel anymore." – Lilith, who feels this is probably money not worth saving.
Yes, as you can see, the MCO that's been enforced on us has also given us various opportunities to save a buck or two. Given we are in this enforced season, why not take the opportunity to try some of the tips being shared here to save some money while you can?
* For privacy reasons, some respondents' names were changed. Interviews have been lightly edited for clarity.
If you managed to save some money from this enforced MCO and you're wondering what to do with the money you've saved, you can check out this article for some ideas and things to think about. If you've saved some money and feel the time is right to perhaps invest it into a home, you can check out this article for some tips on how to do that right.
Do you also have a great tip on how to save money during this MCO that you would like to share with everyone? Share them with us! Drop your submission here!
READ MORE REAL LIFE PROPERTY STORIES HERE:

 Living alone: Practical tips shared by those who've been going solo.

 Moving out from family home: How these Malaysians told their parents.
💬 18 homeowners tell us: What they wish they knew before buying their first property. 
Disclaimer: The information is provided for general information only. iProperty.com Malaysia Sdn Bhd makes no representations or warranties in relation to the information, including but not limited to any representation or warranty as to the fitness for any particular purpose of the information to the fullest extent permitted by law. While every effort has been made to ensure that the information provided in this article is accurate, reliable, and complete as of the time of writing, the information provided in this article should not be relied upon to make any financial, investment, real estate or legal decisions. Additionally, the information should not substitute advice from a trained professional who can take into account your personal facts and circumstances, and we accept no liability if you use the information to form decisions.