You don't earn a fixed income and find it difficult to get a home loan? Let's apply for the Housing Credit Guarantee Scheme (HCGC) and find out the eligibility requirements.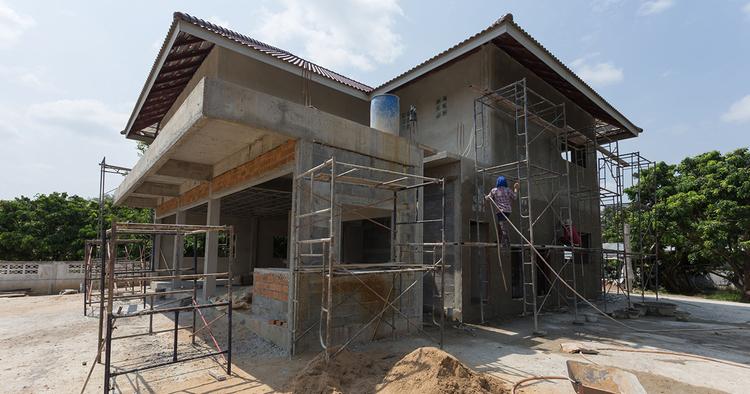 This article was translated from SJKP: Cara memohon Skim Jaminan Kredit Perumahan dan syarat kelayakan by Damia Norwin.
For those working in the government sector, it may be more convenient for them to apply for the Government Housing Loan Scheme (LPPSA) or the Government Officer's Housing Loan Scheme (PPAM) or PPA1M. However, those with irregular incomes such as farmers, small business owners, freelancers, and gig workers, may find it challenging to obtain housing loan facilities to finance their homes.
Don't sweat it, in this article we will be sharing a scheme that may assist you in the process and procedure of buying a house for those earning a non-fixed income. Can't wait to know more? Let's get started!
What is the Housing Credit Guarantee Scheme (HCGC)
Taking into account the grievances of vulnerable groups with irregular income, the government has established Syarikat Jaminan Kredit Perumahan Berhad (SJKP) or Housing Credit Guarantee Scheme (HCGC) to guarantee the financial facilities that will be provided by financial institutions/ banks involved in this scheme.
It was established as a company wholly owned by the Minister of Finance and incorporated on 6 December 2007. To manage its day-to-day operations, SJKP Berhad has appointed Prokhas Sdn Bhd (a company wholly owned by the Minister of Finance, Incorporated).
Under the Budget 2022 tabulation, the Government allocated a total of RM2 billion for HCGC and the scheme was expanded to freelancers and gig workers. M Previously, the scheme is only open to those with irregular income such as small business owners, farmers, taxi drivers, fishermen, and others.
Further in 2023, it was announced that HCGS will guarantee home financing up to RM5 billion in 2023 for applicants who have irregular incomes.
How to apply for HCGC
Just like other home financing schemes, the HCGC financing application is as follows:
1. Identify the house that you wish to buy. Then, prepare the relevant documents such as a Sales and Purchase Agreement (SPA) draft or booking payment receipt.
2. Then, get an income confirmation letter from an authorised individual (Category A Government Officer, Chairman of the Village Development and Security Committee (JKKK), Penghulu, or selected representative). The contents of the letter must state the following information:
Name
Identity card number (MyKad)
Source of income
Average monthly income
Business address
Year of business
3. Get two separate letters if both husband and wife have separate sources of income. For salaried employees, please bring your payslip and Employees' Provident Fund (EPF) statement.
4. Also, provide complete supporting documents for sources of income such as savings account statement, Business License, Fishermen's Registration Card or land title (for agricultural activities), or other supporting documents for sale and purchase activities.
5. Bring all required documents and apply for a housing loan at any nearest bank branch participating in this scheme. Please make sure that you are a resident within 20km of the branch (bank) where the application is made to comply with the eligibility requirements that have been set.
Eligibility requirements for HCGC application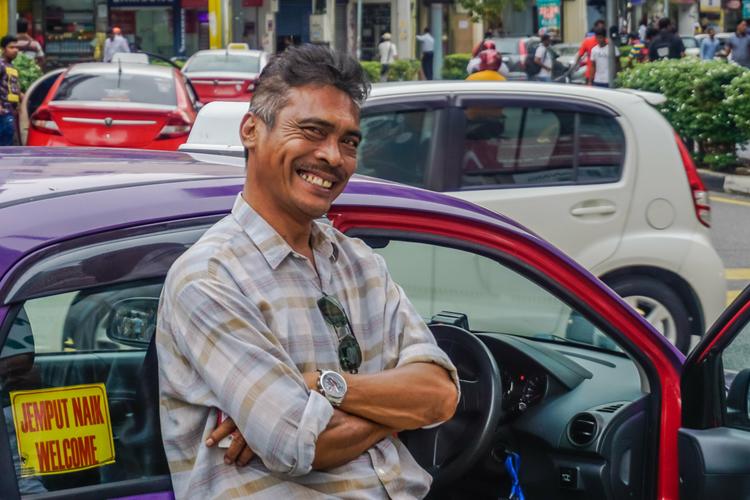 The following are the eligibility criteria for those who are interested in applying for HCGC:
A Malaysian citizen aged 18 years and above
Non-fixed income earners such as small business owners, farmers, taxi drivers, fishermen, and others with fixed income (subject to the first RM700 million only)
Joint loans are allowed
For first-time purchases of low/ medium/ affordable cost housing and to live in
Purchase of a new or under construction or existing residential home or auction properties
Minimum average gross income of RM1,000 per month
The applicant must be a resident within 20km of the branch of the bank branch where the application is made
The monthly repayment of all loans is less than 65% of gross income
CCRIS records arrears of less than two months for the last 12 months
There are no other negative records for the last 24 months.
Based on the eligibility requirements set, it also takes into account the housing loan eligibility factor by the prospective applicant himself, also with eligibility conditions such as monthly repayment of all loans less than 65% of gross income.
The CCRIS payment record also needs to be less than two months, for the last 12 months to ensure that candidates who apply for HCGC are not only eligible but also capable to pay monthly instalments.
Terms and conditions of HCGC home financing
Just like other schemes, the HCGC scheme also sets a few terms and conditions for financing under this scheme for the benefit of home buyers as follows:
List of banks participating in HCGC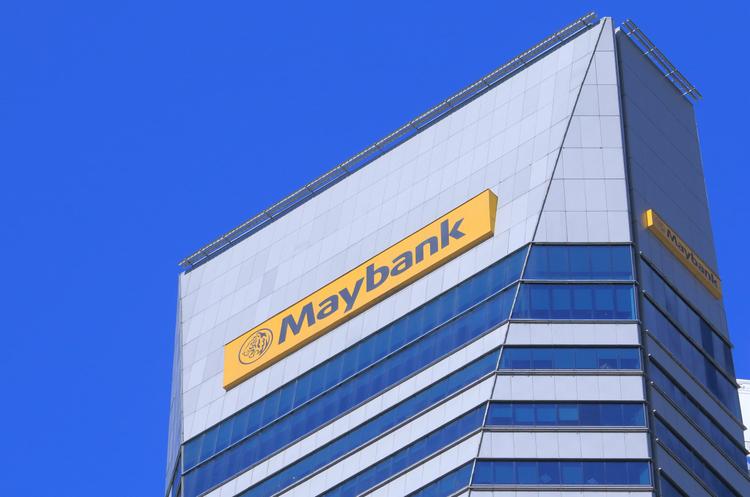 For any specific conditions and interest rates for home loans, you need to refer to your bank. The following is a list of financial institutions/ banks participating in this SJKP scheme:
Affin Bank

Affin Islamic

Agro Bank

Alliance Bank

Alliance Islamic Bank

Ambank

AmIslamic Bank

Bank Islam

Bank Muamalat

Bank Simpanan Nasional

Bank Rakyat

HongLeong Bank

HongLeong Islamic Bank

Malayan Banking

Maybank Islamic
How long is the housing loan term
The financing period is up to 35 years or the applicant's age of 65 years, whichever comes first.
Can I apply for this scheme without a salary slip?
HCGC is introduced specially to guarantee housing financing for those without proof of fixed monthly income, regardless of employment type. However, to apply for this scheme, the applicant's average monthly income must be at least RM1,000. 
Can the applicant make a joint loan application?
Applicants can apply for a joint loan with the spouse, even if the spouse has a fixed income. Not just that, two-generation financing can be done to extend the repayment period.
The payment period will be calculated based on the age of the child and provided that the child must be at least 18 years on the date of application. However, it still depends on the specific conditions imposed by the bank.
What is the housing market available under HCGC?
This HCGC scheme involves the purchase of low and medium-cost houses, whether under construction or completed, existing houses from sellers or auction houses.
READ: Understanding the concept of hibah. Can you bequeath a house that is under a running housing loan to someone else?
Can I apply for the HCGC scheme for financing house construction?
Even though it guarantees the purchase of houses from other markets, the Housing Credit Guarantee Scheme does not guarantee financing for house construction. Don't be disappointed, there is still the Rumah Mesra Rakyat (RMR) scheme by SPNB that can be applied for by those who want to build a house on their land you will receive a subsidy of up to RM20,000! It is a huge amount for those in need.
Can HCGC be used to buy a shophouse for business purposes
No. This Housing Credit Guarantee Scheme is only for buying a house for residential purposes to help homeownership among those without a fixed income.
What is the maximum price for buying a house under HCGC
For the purchase of houses under the HCGC scheme, it is only subject to the purchase of low and medium-cost houses with maximum financing set at RM300,000 only.
Do I have to comply with the specific conditions to sell a house under HCGC?
The HCGC does not set any conditions to sell an HCGC house, but you need to check with the bank that offers this financing for any specific terms.
How much is the fee to be paid to HCGC
HCGC does not require any payment to apply for this scheme. Do not be fooled by any scam that asks for an illegal payment under the name of HCGC. The HCGC itself issued a statement never to appoint any third-party agent or their representative. All applications should only be made to participating financial institutions. For more information, reach out to HCGC at 03-2096 5000 or financial institutions near you.
Budget 2023: Housing Credit Guarantee Scheme (HCGC)
During the Budget 2023 tabulation by the Minister of Finance, the government announced an allocation of RM5 billion for HCGC. It is a great initiative to help those with irregular incomes, especially gig workers, small entrepreneurs, farmers, and other employment sectors. More announcements on this provision as well as other info will be informed from time to time. Although it is quite difficult for those without a fixed income to get a housing loan, it is not impossible. With the right steps and process, these non-fixed income groups can also afford to own their dream home.
Disclaimer: The information is provided for general information only. iProperty.com Malaysia Sdn Bhd makes no representations or warranties in relation to the information, including but not limited to any representation or warranty as to the fitness for any particular purpose of the information to the fullest extent permitted by law. While every effort has been made to ensure that the information provided in this article is accurate, reliable, and complete as of the time of writing, the information provided in this article should not be relied upon to make any financial, investment, real estate or legal decisions. Additionally, the information should not substitute advice from a trained professional who can take into account your personal facts and circumstances, and we accept no liability if you use the information to form decisions.