A new home defect inspection must be on your checklist before moving in. While defect inspections can be done by the owners themselves, it requires specific skills such as those offered by these house inspection services.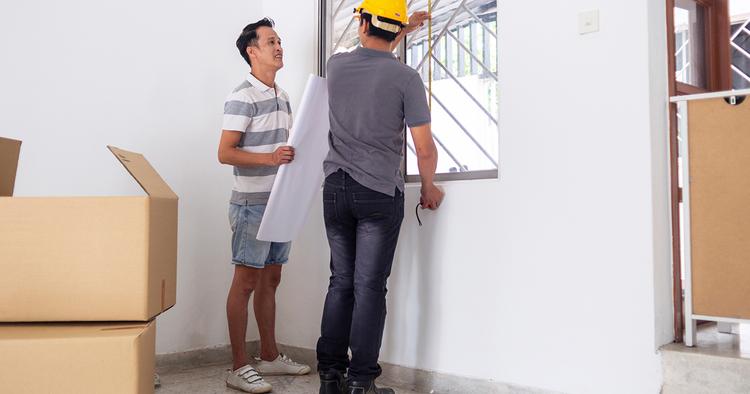 This article was translated from 9 servis pemeriksaan rumah ini memudahkan anda untuk periksa defect rumah baharu by Damia Norwin.  
Buying a house is probably the single biggest investment you will ever make in your lifetime. As a new homeowner, inspecting the condition of your home before and after moving in is crucial. Checking for building defects will save you from unexpected issues.
In addition, it will prevent you from forking out money for expensive repair costs as the developer will do the repair work if you identify the defects before moving in. If you are buying a new house from a property developer, you can claim for poor workmanship during the Defect Liability Period (DLP).
From uneven paint to chipped floor tiles, you may be overwhelmed with dozens of imperfections found in your newly bought house. Lack of cosmetics touches such as uneven wall paint, holes, and the like may not require immediate repair but critical home defects such as cracks in walls, water stains, electrical problems, cracked tiles, and door problems will need immediate repair to avoid future problems from haunting you.
Whether it's a large crack in the ceiling or a small defect like uneven paint, you need to inspect all parts of your home to find out any damage. Owners need to remember that not all property defects can be seen with the naked eye, some are subtle and hidden and that is why it is important to inspect your new home thoroughly with the help of professional inspectors.
What is a home inspection?
A home inspection is defined as non-invasive and limited examination of a home's condition. It is usually carried out in relation to a disposal of a residential property and it's conducted by people who have undergone the required training and certification process to perform such inspections.
While it's often the buyer who requests a home inspection, it's not uncommon for a seller to request it.  One of the home inspector's duties is to pinpoint the needed renovations, upkeep, and builder oversights, as well as alert the client about potential issues with the property, if there's any. While a home inspection delays the home purchase process, it helps the buyer or seller make a more informed decision on the pending transaction, and could prevent a client from suffering a loss. It also helps the vendor to upgrade or renovate their home before accepting an offer from a would-be buyer.
For example, a home inspection could uncover a serious issue, like cracks in one of the support pillars or water damage, which may deter a buyer from proceeding with the purchase, or defects that could help in lowering the property asking price. On the other hand, a seller may rectify such issues before selling to maintain the home's value or carry out upgrades in a bid to raise the asking price.
What is a defect inspection?
On the other hand, a house defect inspection is a more thorough inspection of the status of a residential property that is conducted by licensed building inspectors. One of the inspection's primary objectives is to find out if a home is safe to live in or not. Usual house defects in Malaysia include water leaks, spalling concrete, and external wall tiling issues, as well as structural and non-structural defects.
For instance, roof tiles should be scrutinised if there are damages, as defects could lead to serious incidents particularly if a natural calamity happens, such as your roof getting destroyed when there's a typhoon. Ceilings should also be checked against possible water leaks, which could ruin the home's wooden components and appliances.
Other crucial elements to check are beams, foundations, and load-bearing walls, as defects there could be exacerbated by earthquakes. More importantly, inspectors should thoroughly examine concrete slabs to check for deterioration. Apart from electrical wirings that should be properly installed to prevent electrocution, the inspector should double-check the windows and door due to security reasons.
New house inspection services in Malaysia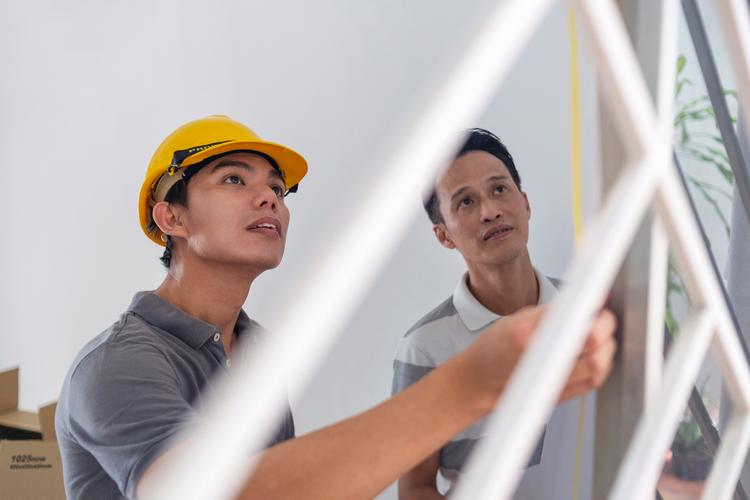 To avoid damage to your home, especially unseen defects, it is recommended to inspect your home systematically. For those who need a new home defect inspection service, you can check the list below for future reference.
1. Acepro Home Inspection
Acepro Home Inspection is one of the well-known defect inspection companies and is trusted by large projects such as KL Gateway Premium Residences, Dorsett Residences and The Havre Bukit Jalil. They have experience in inspecting defects of more than 137 premises, from a small house to a large building.
Acepro's full inspection services cover the architectural, electrical, and mechanical parts of the home. They also use the right tools to inspect and ensure the inspection achieves standards and quality that meet the QLASSIC standards, a guiding reference in defect inspection. The QLASSIC Standard is a Quality Assessment System for Building Construction Works developed by the Construction Industry Development Board (CIDB) Malaysia.
Acepro inspects and tests all home components and fittings such as doors, windows, walls, ceilings, stairs, balconies, furniture, lights and power points, plumbing, and sanitary fittings to ensure they work in good condition. Here are the new home inspection services provided by Acepro:
Floors, walls, ceilings, doors, windows, stairs, furniture
Mechanical and Electrical Inspection
Lights, power, switches and sockets, plumbing and sanitary fittings
Home Specification Compliance Inspection
Area size measurement and appropriate list quantity inspection
Presentation of Defect Findings
Highlight the defects found on-site and question and answer (Q&A) sessions
Hardcopy and digital reports are available for you to send to the developer
Building Specification Compliance Report
Hardcopy and digital reports are available for you to send to the developer
Re-Inspection Service (Optional)
Post -Inspection Service: The second inspection of defects reported during the repair work and attending a joint inspection with the developer.
Location: Not specified
Phone/ e-mail: E-mail to [email protected] for any info and inquiries
READ: Property Maintenance Fee in Malaysia

2. Canaan Building Inspection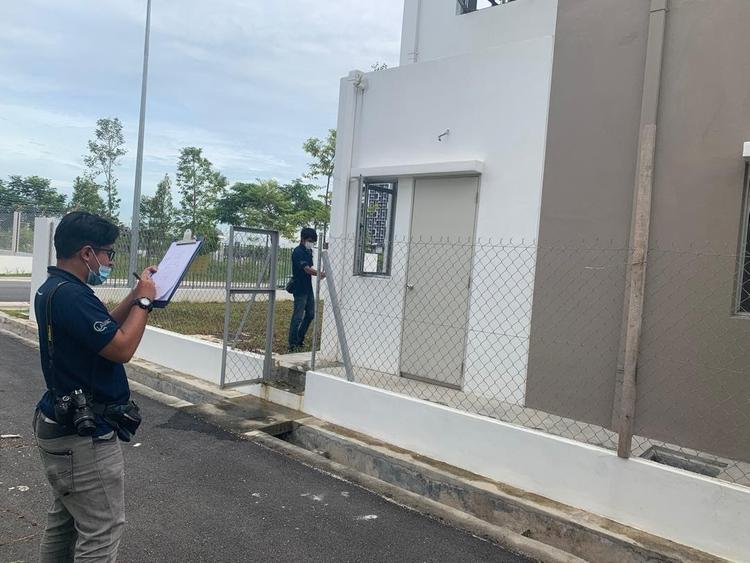 Canaan Building Inspection was established and founded by Sr Joshua Kang and his team in 2012, who have over 20 years of experience in Construction Quality Assessment and Building Inspection. The company has inspected more than 20,000 houses and buildings nationwide. This entitles Canaan to obtain several awards and recognitions from QLASSIC, CIBD Malaysia, and InterNACHI Certificate.
Their inspectors are professionally trained and registered with the Royal Institution Surveyors of Malaysia (RISM) and members of InterNACHI (USA). The inspection report is also legally acknowledged and approved. Homebuyers are welcome to be involved in the inspection process for more understanding of the home defects. A summary of the inspection will be briefed upon completion of the on-site inspection.
Meanwhile, the professional report will be ready within three working days only. Professional inspection reports will be able to detect defects and poor workmanship, save unnecessary repair costs, and advise on the cost of corrective work.
Location: B-8, 17, Jalan PJU 1A/7, Ara Damansara, 47301 Petaling Jaya, Selangor.
Phone/ e-mail: Call +603-7831 0925 or email [email protected] for any info and inquiries.
3. Defect Squad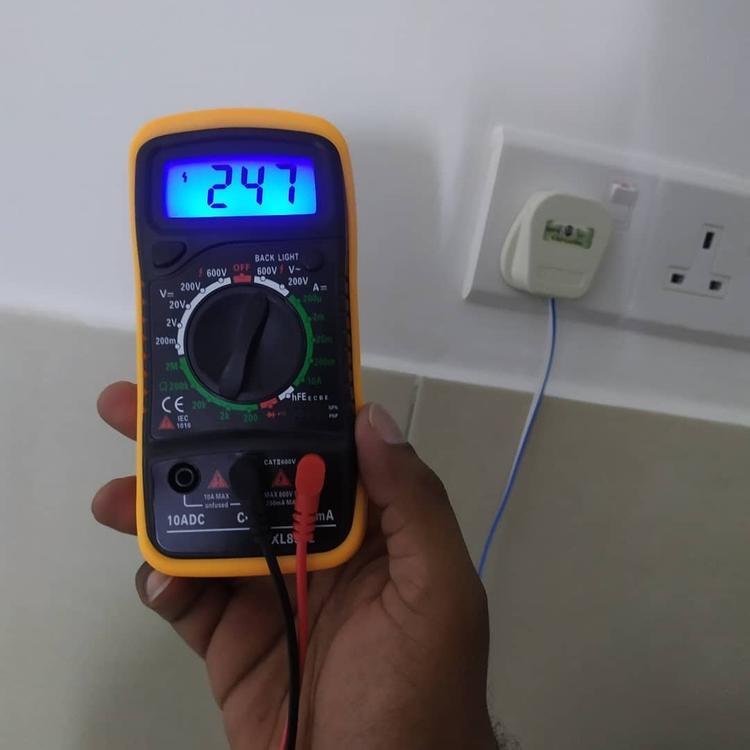 The company is growing by providing new home inspection services, by offering professional services from engineers who are trained and recognised by the Board of Engineers Malaysia (BEM) and The Institution of Engineers Malaysia (IEM). Although it does not yet have a major client, Defect Squad has found a place among the public because it offers a relatively low price compared to other companies in the industry.
The price offered starts as low as RM200 for a house with an area of 800 sq ft. The price depends on the size of the customer's house and their services do not reach thousands of Malaysian Ringgit.
The Defect Squad also uses drones and thermal cameras to facilitate their inspection work which is said to be faster with the use of this technology. This Defect Squad service is ideal
Location: D-01-7, Selangorku PR1MA Lakefront Homes, Persiaran Sepang, Cyber ​​11, 63000 Cyberjaya, Selangor.
Phone/ e-mail: Call +6017-400 4492 or email [email protected] for any info and inquiries.
Check out properties for sale
4. Home Inspection Malaysia
Home Inspection Malaysia has five branches located not only in Kuala Lumpur and Selangor but also in Penang, Johor, and Sabah. Previous customers on average gave a five-star rating to the services provided by this company.
They provide a team of the best professional home inspectors who look for defects for customers' satisfaction. The inspection team will inspect the client's property according to industry quality standards. If the work provided is unsatisfactory, Home Inspection will comment in the final defect report so that the developer can perform the necessary corrective work.
The cost of the services offered by Home Inspection Malaysia starts as low as RM500 as they use special tools to identify high-priority defects that help save customers repair costs in the future.
A thorough home inspection work is relatively short, within three to four hours and an in-depth defect report will be provided within three days. Property owners are invited to attend the inspection process where the inspector will provide an oral report on the identified defects to make it easier for the owner to understand the problems encountered.
Location: Level 15.01, 1 First Avenue, 2A, Dataran Bandar Utama, 47800 Petaling Jaya, Selangor.
Phone/ e-mail: Call +6016-578 1698 or e-mail to [email protected] for any info and inquiries.
5. I-Home Inspector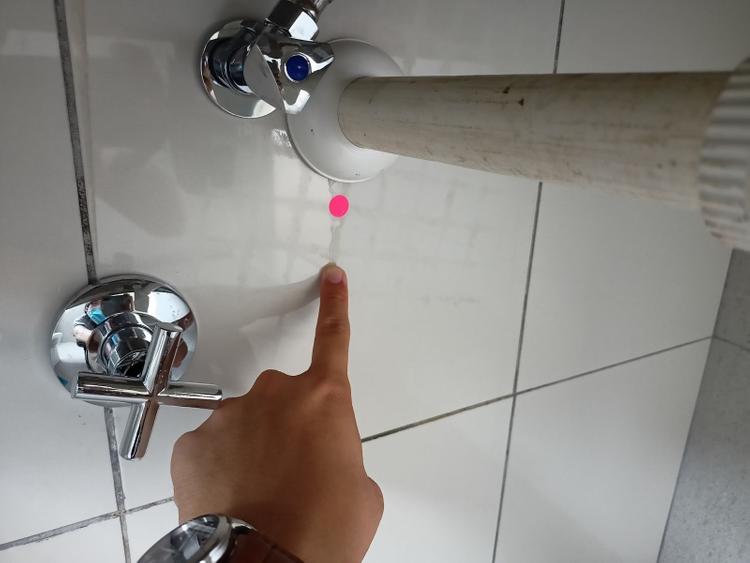 Not only it has branches in Kuala Lumpur and Selangor, but I-Home Inspector has also expanded its customer target to Johor and Penang. With clients such as PR1MA, Sunway Property, Gamuda Land, and Sime Darby Property, this has proven the company's superiority in this industry.
Not only focusing on large companies, but they also offer high-quality home defect inspection services with the assistance of trained employees that meet the QLASSIC standards. They provide a seven-day per week service that makes it easy for everyone to book a slot.
The I-Home Inspector takes two to three hours to make a thorough inspection with the right equipment to facilitate their work. Not only that, but I-Home Inspector also helps customers to fill in the 'Detect List' form which will be submitted to the developer. The preparation of the report with photos will be completed in only three to four days.
Location: No 12A, Jalan Bukit Semenyih 3, Taman Bukit Semenyih Semenyih, 43500 Kajang, Selangor.
Phone/ e-mail: Whatsapp to +6019-239 1287 or email to [email protected] for any info and inquiries.
6. Malaysia Defects Inspection Service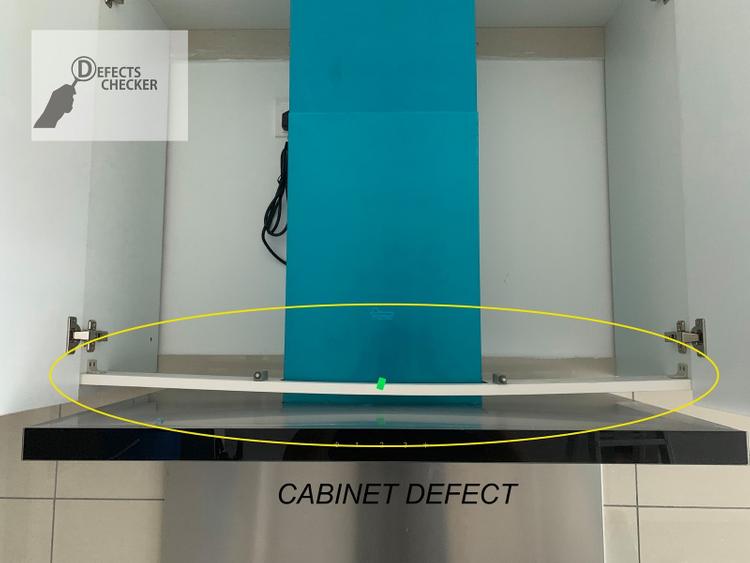 Malaysia Defects Inspection Service which has been operating since 2019 is a company that offers among the cheapest home defect inspection services within Kuala Lumpur and Selangor. They offer defect inspection services that include finishing and fabrication on structures such as walls and tiles.
They also ensure that all conditions of the house are at the maximum level of cleanliness and the equipment works properly. Malaysia Defects Inspection Service also conducts a thorough inspection of stagnant water, leaks, water collection to avoid bigger problems.
They offer prices as low as RM238 depending on the size of your new home. Despite offering low prices, but they have skills in inspecting homes and of course meet the QLASSIC standards. The company operates from Monday to Sunday to allow customers to easily get slots at lower prices.
Location: Not specified
Phone/ e-mail: Call +60 16-819 211 for any info and inquiries.
READ: Land transfer procedure in Malaysia: Documents, costs, and everything you need to know
7. Property Defect Solution
Property Defect Solution is a growing company based in Sepang. Although it is not as big as other companies in the industry, they offer services on par with others with a focus on customer-friendly service. They only focus on new homeowners, unlike other companies that provide services for building inspection.
They have been in operation since 2020 and the average customer gives a rating of five stars. They operate seven days a week, from 9 a.m. to 10 p.m. Their operating hours allow customers to choose a suitable time slot for them to conduct a home inspection.
The services offered are at an affordable price and they offer prices as low as RM350 for a two-storey terrace house. This is ideal for those who live in a nearby area and have an affordable budget before entering a new home.
Location: No.30, Jalan Salak Indah 3, Taman Salak Indah, 43900 Sepang, Selangor.
Phone/ e-mail: Call +6017-627 3671 for any info and questions.
8. Servis Hero
Servis Hero is a leading mobile app for finding local service providers such as cleaners, part-time helpers, electricians, air conditioning specialists, plumbers, and home inspection services. This application is not only used by the public, but it also works with major companies such as Grab, Sime Darby Property, Allianz, Gamuda Land, and Ecoworld.
The company is confident they offer a high-class service as all of their building inspectors have at least three years of experience in development and construction. Each inspector must pass the Hero Service's qualification and skills examination to meet the appropriate standards.
Their prices start from RM599 for high-rise residences with an area of ​​fewer than 2,000 kps while the price starts at RM699 for terrace houses with an area of ​​less than 2,000 kps. Servis Hero also provides a guarantee of up to RM5,000 for damage that was not successfully identified during the house defect inspection process carried out by them.
Location: Lot 4-401, Level 4 Starling Mall No, 6, Jalan SS 21/37, Damansara Utama, 47400 Petaling Jaya, Selangor.
Phone/ e-mail: Call +603-8408 1345 or Whataspp to +6017-4344376 for any info and inquiries.
9. Top Haus Home Inspection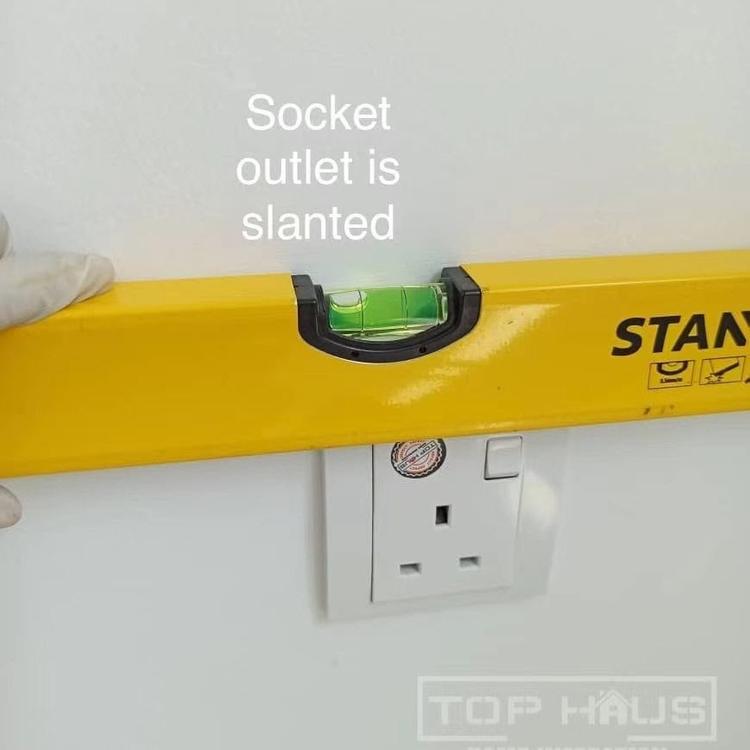 Top Haus Home Inspection is a company established in March 2019 with a vision to improve property quality to the highest industry quality standards. Collaborating with several major residences such as Aria Luxury Apartment, Lumi Tropicana, Lakefront Residence and Sky Suites@KLCC. 
It is also a company that provides defect inspection services for all types of buildings including residential, commercial, and industrial. They help owners to identify and record all damage found on the property, from new properties to subsale properties.
The QLASSIC's certified inspection team with expertise in quality assurance quality inspections, building construction, plumbing, mechanical and electrical engineering will ensure that each inspection is performed with high accuracy and detail. Defect findings are based on Construction Industry Standards (CIS 7: 2014) and the QLASSIC standards by CIDB.
Location: Level 41, Vista Tower, The Intermark, 348, Jalan Tun Razak, 50450 Kuala Lumpur, Wilayah Persekutuan.
Phone/ e-mail: Call +6018-239 7678 or email [email protected] for any info and inquiries.
READ: Building quality: The way forward for Malaysia's construction industry
Even though many companies offer home defect inspection services, there are still some homeowners who feel they are just wasting their time hiring companies like the ones listed above to do the inspection. They consider themselves skilled enough to conduct their examinations without the help of professionals.
It should be remembered that not all damage we can identify with the naked eye even if the house we buy looks perfect. There is much more we need to know in making a defect inspection of this house. Bear in mind that not all damage can be identified with the naked eye even if the house we buy looks perfect. There is much more we need to know about conducting a defect inspection of this house.
Edited by G.Zizan
Disclaimer: The information is provided for general information only. iProperty.com Malaysia Sdn Bhd makes no representations or warranties in relation to the information, including but not limited to any representation or warranty as to the fitness for any particular purpose of the information to the fullest extent permitted by law. While every effort has been made to ensure that the information provided in this article is accurate, reliable, and complete as of the time of writing, the information provided in this article should not be relied upon to make any financial, investment, real estate or legal decisions. Additionally, the information should not substitute advice from a trained professional who can take into account your personal facts and circumstances, and we accept no liability if you use the information to form decisions.