Freshly picked fruits aren't just a luxury for those with a garden at home. If you've got the know-how, you too can grow your own delicious varieties on your balcony, and even indoors. Here's a complete guide to growing fruit trees at home. 
You may be short on garden space, but that doesn't mean you need to rule yourself out of the fruit-growing game.
Gisele Zanier, founder of Beyond Sunflowers, says: "Growing fruit trees in containers can deliver you varieties like lemons and kumquats even indoors.
"All it takes is some simple garden basics and a little human ingenuity and you're on your way to growing your very own fruits."
From fruits best suited to growing in pots to year-round caring tips, here's how to plant fruit trees in pots.
Not all fruits can grow in pots
Wise words before you make that trip to Bunnings or Flower Power. Gisele says that "not all fruit trees can be grown in pots as they need more room to grow, and pots only give trees a confined space to grow in."
For example, standard-sized citrus trees will grow too big for planters, so the key here is to look for dwarf fruit tree variaties, which are grafted onto special roots that limit their size and speed up fruiting.
"If you're new to growing citrus or fruit trees, start with dwarf types known to flourish and bears fruits in confined spaces," says Gisele. "Easy-to-grow favourites, such as meyer lemons, pomegranates, key limes, kumquats and calamondin oranges, fit the bill.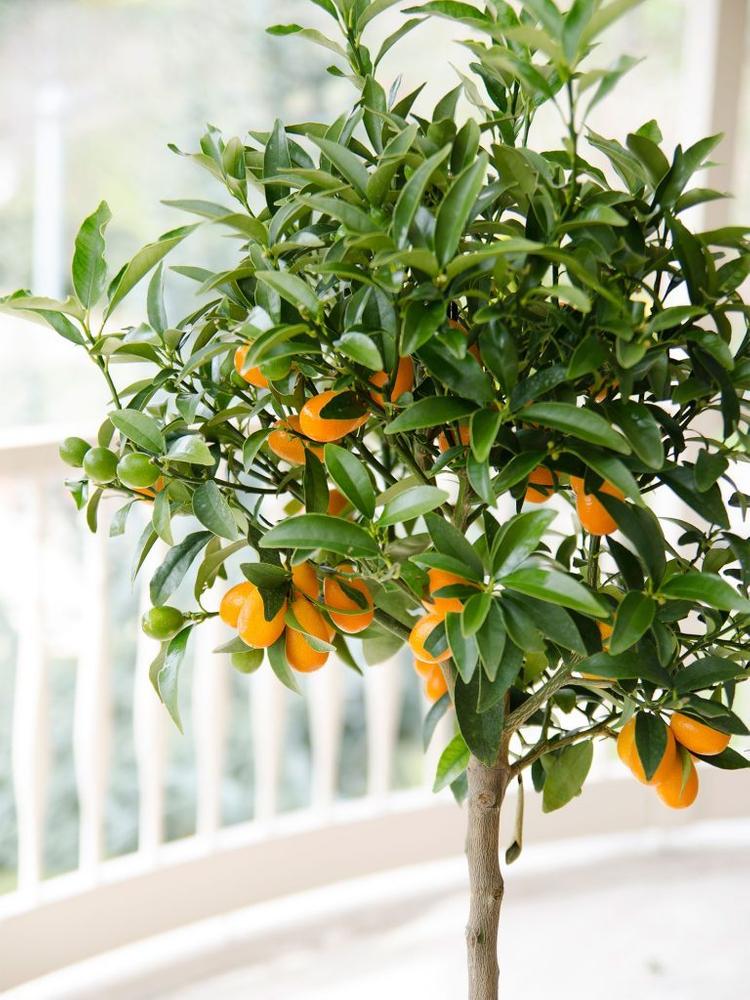 The low-down on pots
Your choice in pots will also play a part in the success of your fruiting. Gisele says: "Each fruit tree differs so you need to do your research pending on what plant you want to grow.
You may have seen stunning photos of citrus and apple trees growing in large pots, but Gisele advises you start small.
"Extra soil around trees complicates moisture control, so work your way up in pot sizes as trees grow. For small trees, a 30cm diameter container is perfect for starters. Mature trees need pots double that width and at least 50cm deep. This gives roots growing room and prevents tippy, top-heavy trees."
The 4 types of fruit trees to grow in pots
1. Mulberries
These glossy gems are traditional and delicious and easy to grow in pots. "The trick to keep them small and compact is to prune them after fruiting, which also encourages more fruit," says Gisele.
"They are also deciduous, which is great for winter allowing additional warmth and light into your patio or yard."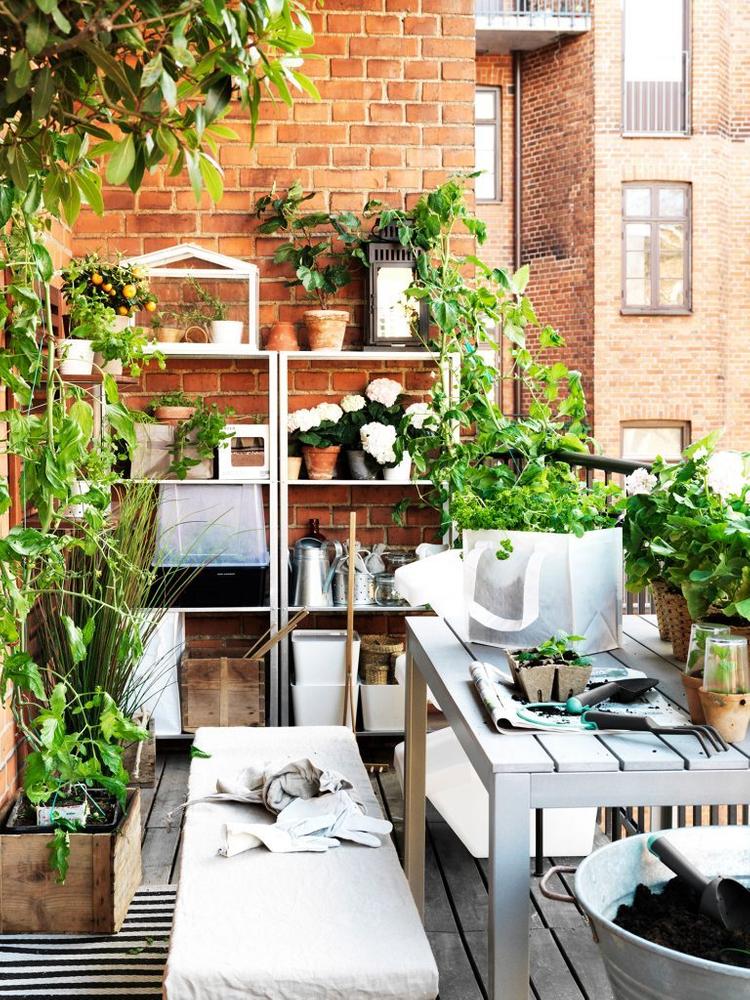 2. Lemons
When life gives you lemons… you know how the sayings go. Low-maintenance and easy to grow, lemons are a great starting point for anyone looking to grow fruit in planters.
"Even though they are a tropical plant, many gardeners find them easy to grow in cooler areas and they only need to be repotted every two or three years," Gisele says.
"Be sure that whatever container you use has plenty of drainage holes so that water drains away freely."
3. Pineapples
The pineapple, recently discovered to prevent your partner from snoring at night, is a bromeliad and requires similar care.
They're ideal for pots as growth rarely extends beyond 120cm in height, and look cute to boot.
On caring for them, Gisele says: "Pineapples need warm and humid climates to grow in which can make them a great indoor plant as well. They are also drought tolerant and will grow more slowly when they do not receive enough water, but under-watering is more tolerated than over-watering."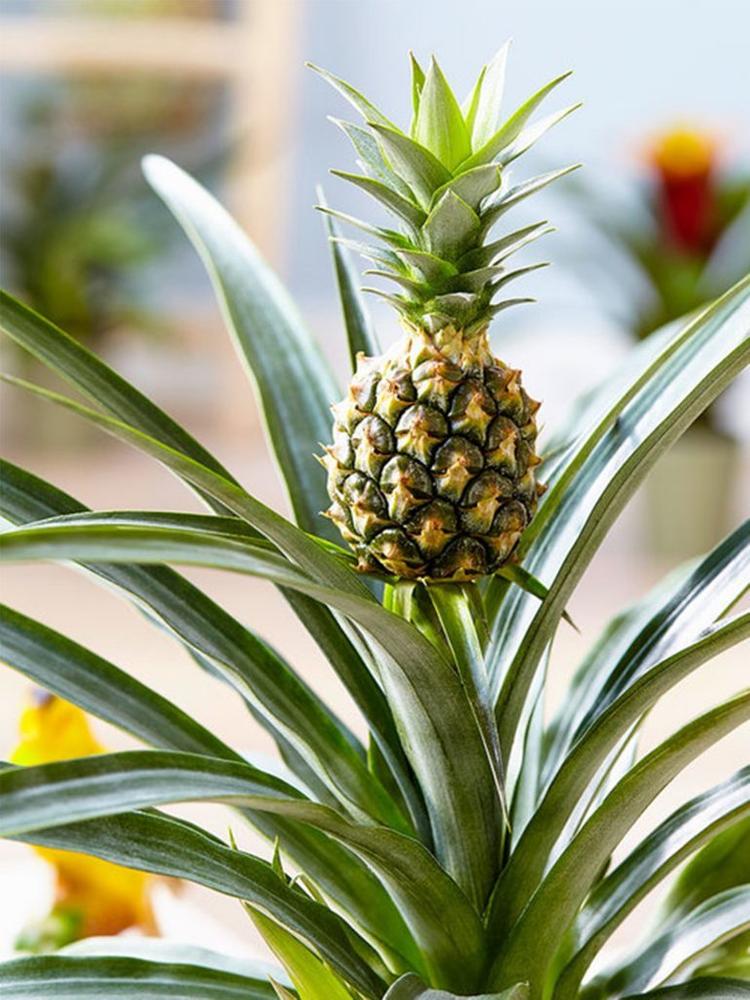 4. Pomegranates
"This little wonder is best suited to pots due to its shallow root system, making it very easy to grow at home," says Gisele.
What's more, pomegranates are ridiculously long-lived, so this is one plant your grandkids will be inheriting.
Caring for potted fruit trees
Choosing your fruity friends is just the beginning; now you've gotta keep them alive and that's a whole other story.

Thankfully, it's easy if you know what to do. Here, Gisele shares her top tips for caring for potted fruit trees.

Be sure that your container of choice has plenty of drainage holes. "It is prudent to raise any container off the ground on "pot feet" to facilitate drainage and ensure good air circulation."

Gritty is good when it comes to soil. "The soil should be sterilised, gritty, and free-draining. Some of the soil mixes specially formulated for containers work well; if they seem to hold too much moisture, add sand or gravel to the mix."

Over-watering is a common mistake. You may feel like you're doing your tree a favour, but you may be silently smothering it with too much love that can lead to the drowning death of the plant.

Always check the soil before watering by digging fingers in 5cm deep. Your soil should feel dry before you even think about giving it a drink.

Feeding your trees will help them succeed. "If you are repotting a plant, incorporate some timed-release fertiliser into the soil at planting time. Also, select a liquid fertiliser that is high in nitrogen and apply this approximately every other week."

"Fruit trees require a decent amount of daily sun, but this is also dependant on the variety of fruit tree you are selecting." Make sure you do your research and take the time to understand your garden space. This will help you select a tree that will survive and thrive.

Prune when necessary and according to the needs of your tree. "Some trees only fruit on two-year-old wood, and others do even better with a hard prune just after fruiting."
This article was originally published as Complete guide to growing fruit trees in pots by www.realestate.com.au and written by Katie Skelly