Desa ParkCity has emerged as one of the most sought-after township in Klang Valley. This thriving, self-contained township was completed in 2012 and has seen prices appreciate year-on-year.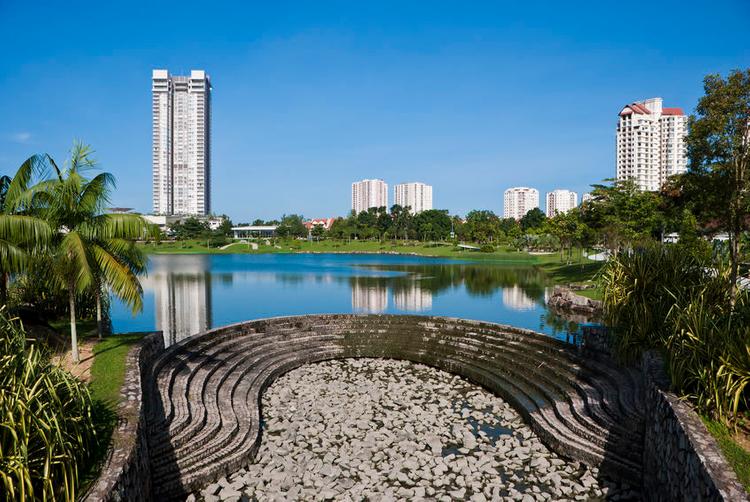 The success of a new township can sometimes be hard to predict from the start and can feel a lot like a gamble because there are just so many factors at play. While the quality of the developer and initiatives taken to enhance the township are pivotal factors, there could be other external forces beyond their control as well.
We'll take a look at some of the factors below that make or break Desa ParkCity as an investment.
SEE WHAT OTHERS ARE READING:
? Freehold vs Leasehold title in Malaysia: What property buyers should know
? Real talk: Is it better to settle your housing loan or invest your extra cash?
About Desa ParkCity
The construction of Desa ParkCity started in 2002 on the site of a desolate quarry mine. The development, by Perdana ParkCity (which is part of the Sarawak-based Samling Strategic Group), was no easy feat by any means as it involved cutting over 12.5 million cubic metres of rock, with 75% of it being granite, and filling up the area again. This, along with the poor soil condition making landscaping a challenge, resulted in the development cost of the project to be 35% higher than a normal project. Perdana ParkCity had a vision to create a township with open green spaces and lush walkways and was determined to see it through.
Now nearly 20-years on, we can safely say that their vision has come to fruition. Desa ParkCity is a vibrant township that is frequently mentioned as one of the most desirable places to live in the Klang Valley. The main reason why people aspire to live there is its lush green open spaces and beautiful landscaped parks that offer residents a small green lung away from the hustle and bustle of the city.
The township's development began with Nadia Parkhomes but has since grown into a sprawling township that covers 473 acres of freehold land with many landed, high-rise developments and commercial developments.
The target demographic for the township was middle-class and affluent residents when it was first launched and now decades on, the demographic has remained largely similar. The property developments and amenities in the township are tailor-made for this group.
Did you know that because Desa ParkCity is built on a granite-based site there is almost no underground parking in the township?
Where is Desa Park City located?
The township is located just south of Bandar Manjalara in Kepong, and north of Kampung Penchala and Taman Tun Dr Ismail so it has easy access to both Kuala Lumpur neighbourhoods such as Kepong, Sentul, Batu Caves and Mont Kiara, as well as Petaling Jaya neighbourhoods such as Damansara Perdana, Mutiara Damansara, Bandar Utama and Damansara Utama (Uptown). Talk about a strategic location!
Accessibility
The area is easily accessible through various highways such as Duke, MRR2, LDP and Sprint. The closest MRT station to the township would be the Kepong Baru station that is being completed now in Jalan Kepong. The station is slated to open this year.
Desa ParkCity is less than 6km away from the LDP, which means it's only a 15-minute drive away from Petaling Jaya.
What is the area like?
As its name alludes to, Desa ParkCity was always meant to be a project that had green lung aspirations. The area's landscaping is often considered as one of the best in Klang Valley with parks, trees and bushy walkways adorning almost every corner of the township. The township was constructed intentionally with no open drains and wider walkways to give the area a more developed and affluent feel.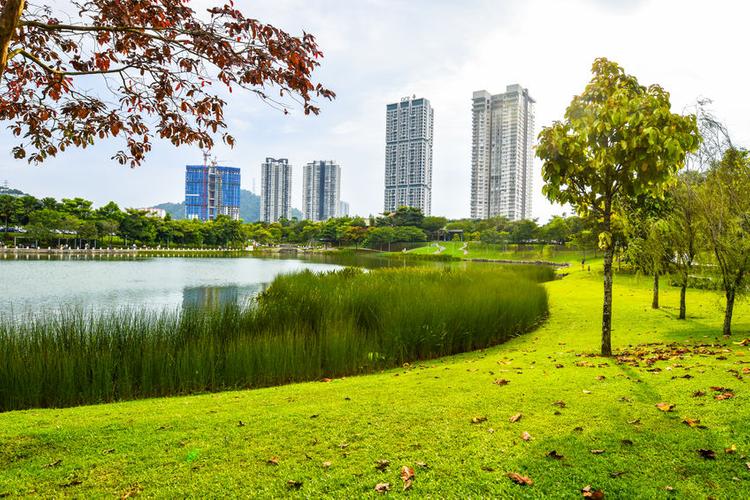 The area is very conducive for young working families who are looking for a place that promotes outdoor activities for their young children. The parks and open spaces are always seen bustling with residents either taking leisurely walks or getting in some cardio with a run or jog.
While its parks and retail hubs are open to the public, security is generally good in the township with only two entrances and both having security checkpoints with guards.
Read more: 9 beautiful parks in Klang Valley you should not miss
What can you find there?
The main economic centres of the township are The Waterfront and Plaza Arkadia. The Waterfront, in particular, attracts a lot of traffic as it flanks the open-air pet-friendly Central Park. On weekends, you can see many pet owners with their fur kids having fun in the park and getting a cuppa at the many pet-friendly establishments in The Waterfront. In both Waterfront and Plaza Arkadia, there are well-stocked grocery stores and popular eating establishments such as Kenny Hills Bakers, Jibby by the Park and The Social.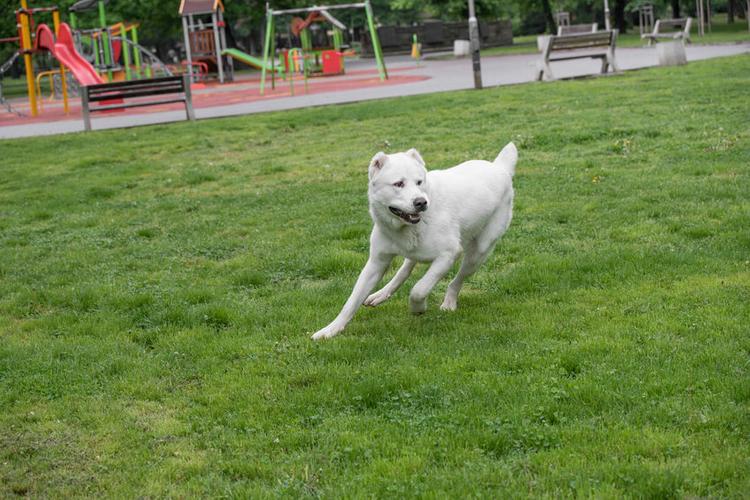 Aside from the 13.9-acre pet-friendly Central Park, the township also has two other landscaped parks called the East Park and West Park which are pet-free zones. This means there's no shortage of greenery for residents to roam around and spend their precious weekends.
The multi-award-winning international school at ParkCity, The International School caters to students from ages 3 to 18. ParkCity Medical Centre by Sime Darby provides residents easy access to healthcare as well.
Given that Desa ParkCity is sandwiched between Mont Kiara and Petaling Jaya, it allows the township's residents to have easy access to malls such as 1 Utama, Starling Mall, Publika and more. It's also a short drive away from many international, primary and secondary schools within a 10-km radius.
Read more: 9 things you should know about keeping pets in highrise residences
Desa ParkCity Historical Price Trend
There are quite a few options of properties to choose from when buying into Desa ParkCity, ranging from guarded landed properties to luxurious high-rises, but most properties here are on the higher end. According to data from Brickz (2019 Dec to 2020 Oct), the median price for property in Desa ParkCity is a whopping RM1,555,000!
From 2015 to 2020, the median psf in Desa ParkCity has grown by a very healthy 9.8%. If you compare this growth to its neighbouring townships such as Bandar Menjalara (0% growth) and Mont Kiara (down by 7.1%), you can see how Desa ParkCity is showing great potential in the resale market. Capital growth since 2014, with the exception of a drop in 2016, has shown increases in 6 of the last 7 years. Given how difficult 2020 was for the property sector with the Covid-19 pandemic, capital growth for Desa ParkCity properties still managed to register an increase of 1.8%, which was higher than the growth in the 4 years before that – 2019 (0.04%), 2018 (1.68%), 2017 (0.93%) and 2016's drop of 0.20%.
However, rental yield results within that same period is a mixed bag, with yield registering above the average Malaysian rental yield of 3.72% for only 3 of the last 7 years, with one year dropping to as low as 3.24%. 2018 in particular was a great year with rental yield registering 3.88%, although it dropped to 3.43% the following year.
Below are some top properties that are for sale or rent in Desa ParkCity.
1. Park Regent
Park Regent by the water is a freehold apartment project with 505 units. The two-tower residence overlooks a scenic lake and is centrally located within the township of Desa ParkCity. Its easy access to amenities such as dining, retail outlets, clinics and schools makes this an ideal property for young families looking to live in comfort and style in the city while embracing a wholesome outdoor lifestyle.
Median price (RM): 1,500,000
Tenure: Freehold
2. Park Place
Slated to be completed in 2024, Park Place is a freehold development with 537 units. The main attraction for Park Place is the proximity of its location to some of the main business hubs and amenities in Desa ParkCity. The fact that it's about a 10-minute walk from The Waterfront, Plaza Arkadia and ParkCity Medical Centre makes Park Place an extremely attractive proposition for anyone looking to buy into the township.
Median price (RM): 1,700,000
Tenure: Freehold
3. Westside III
Completed in 2019, Westside III is a low-density freehold condominium project with only 469 units. Compared to some of the other luxury high-rise properties around it, Westside III can boast to be one of the more affordable ones for people looking to buy into Desa ParkCity. The property itself features some attractive facilities such as a kid-friendly adventure park, a community garden and a pavilion. This is on top of the fact that the development is located relatively close to retail hubs such as The Waterfront.
Median price (RM): 1,220,000
Tenure: Freehold
4. The Northshore Gardens
Just like Westside III, The Northshore Gardens in Desa ParkCity can consider itself to be one of the more affordable properties for potential Desa ParkCity investors. It is also one of the most low-density developments in the area, with just 274 units. The development offers a wide range of sizes, ranging from 904 sqft up to a massive 6,030 sqft. It's a development that will cater well to families of all sizes and needs.
Median price (RM): 1,400,000
Tenure: Freehold
5. South Brooks
Ending the list is South Brooks, hands down the most affordable development of the bunch (but still exceeding the RM1m mark). Expected to be completed this year, the development sits on a massive site area of 7.16 acres of land. That being said, its density is also significantly higher than any of the other developments on this list with 920 units. Like most developments within Desa ParkCity, it offers easy accessibility to all the amenities available in the township.
Median price (RM): 1,002,000
Tenure: Freehold
What are the advantages of living in Desa Park City?
1. Massive Growth Potential
One of the previous criticisms of Desa ParkCity was its limited access to city centres around the Klang Valley. That has all changed in the last decade.
The township currently has access to highways such as MRR2, DUKE and LDP. Residents who used to groan at the prospect of having to drive to work in the KL city centre has since changed their tune with some of these highways getting them to work in under 30 minutes.
The opening of the MRT Sungai Buloh–Serdang–Putrajaya Line this year promises to improve accessibility even more for the township. Granted the stations being constructed are not within walking distance, but most of them are about a 10-minute drive away.
Given that other more 'affluent neighbourhoods such as Mont Kiara and Bangsar are reaching either a worrying saturation point or have limited space for more development, the appeal of Desa ParkCity as a desirable neighbourhood can only grow, especially for the expat community. This will potentially drive rental yield up as well.
Prior to the pandemic, the township was already starting to grow as a preferred weekend destination for people from other parts of the Klang Valley. People go there to dine at the central business hubs of The Waterfront and Plaza Arkadia. The Central Park is the go-to destination for pet owners who are looking for a dog-friendly park to bring their fur kids for a day out in the sun.
2. Freehold properties = more valuable?
Desa ParkCity was developed and constructed on 473 acres of freehold land, which is an advantage given that most properties developed in the township would be freehold properties. This is a strong advantage given that freehold properties are growing scarcer in the Klang Valley these days, especially in areas where people are aspiring to live in. This also means properties in the township would be able to fetch better prices in the resale market as well.
3. Exceptional Township Design
It's easier for developers to develop an attractive piece of property but it is much harder to build a very desirable township out of a site that was once a desolate quarry mine. Not only has Desa ParkCity grown into one of the most desirable neighbourhoods in the Klang Valley, it has done it purely out of the strength of its exceptional township design.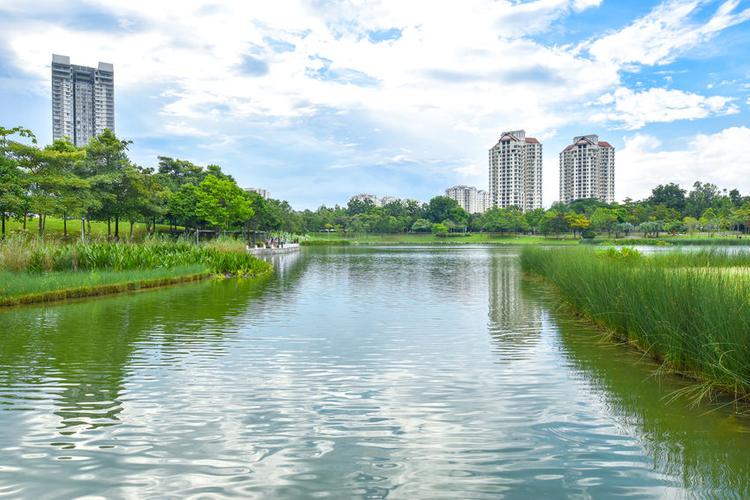 Desa ParkCity is the first master-planned township development in the country featuring an intentional plan towards providing key amenities for its residents such as an international school, a medical centre, a club house, recreational parks and commercial hubs.
What are some disadvantages of living in Desa ParkCity?
1. Behind tollgates
Yes, the accessibility for Desa ParkCity has improved, but it comes at a cost. To access some of the surrounding townships, residents would have to pay toll fees. For example, even though Desa ParkCity is relatively close to neighbourhoods such as Damansara Perdana, Mutiara Damansara and TTDI, Desa ParkCity residents must pay toll fees to get to these places.
While the highways also offer greater accessibility, especially to the KL city centre, most of them require you to pay a toll as well. These are things that should be considered when one buys into the neighbourhood as your cost of travelling could increase significantly.
2. Higher cost of living
Most of the amenities and dining options within Desa ParkCity cater to a more affluent market and as such, things tend to be a little more expensive. Restaurants within the township are either cafes or fancier dining options so access to more affordable food options is limited. To do that, you would have to drive out of Desa ParkCity to the surrounding neighbourhoods.
Desa ParkCity is a township that has seen its fair share of challenges. From its transformation from a rocky quarry mine into the lush green town it is today, the township has risen above its originally challenging location and accessibility issues to become a neighbourhood that is desired by many.
So, what do you think about Desa ParkCity? Tell us your thoughts on whether it's a good place to invest in!
Disclaimer: The information is provided for general information only. iProperty.com Malaysia Sdn Bhd makes no representations or warranties in relation to the information, including but not limited to any representation or warranty as to the fitness for any particular purpose of the information to the fullest extent permitted by law. While every effort has been made to ensure that the information provided in this article is accurate, reliable, and complete as of the time of writing, the information provided in this article should not be relied upon to make any financial, investment, real estate or legal decisions. Additionally, the information should not substitute advice from a trained professional who can take into account your personal facts and circumstances, and we accept no liability if you use the information to form decisions.