Keep this list on hand so you won't need to rush out to buy them in case of a Covid-19 emergency.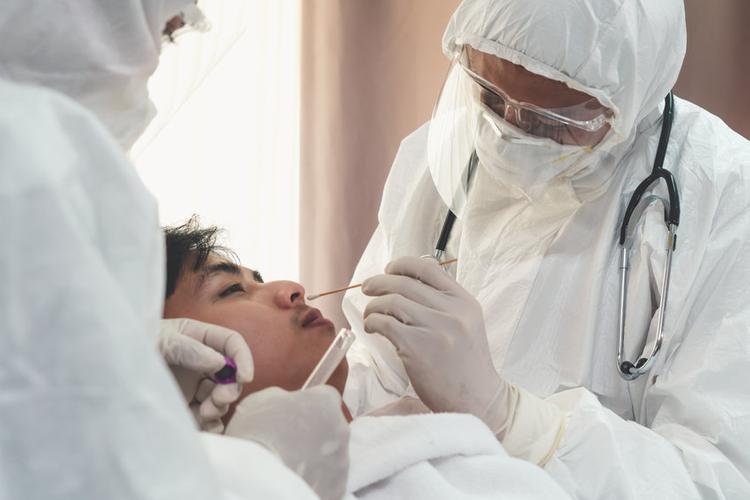 With cases at an all-time high and hospitals at their fullest capacity, Covid-19 is at its worst in Malaysia. If you or a family member contracts Covid-19 and you decide to quarantine at home, here is a checklist of items you'll need on hand. Keep them around at home now so you won't have to scramble to purchase these items at the very last minute.
Whether it's a Covid-positive case that's happening or you're just quarantining at home to keep others safe, below you'll find a complete list of items you should keep stock at home. From an oximeter to measure the oxygen saturation in your blood to electrostatic face masks and traditional Chinese medicine to brew at home, we hope you'll find these items useful for your time at home.
SEE WHAT OTHERS ARE READING:
? Find out what's the latest SOP for fully vaccinated individuals.
? Here is a list of items that you need to have at home in case of emergency. 
1. Covid-19 Home Self Test Kit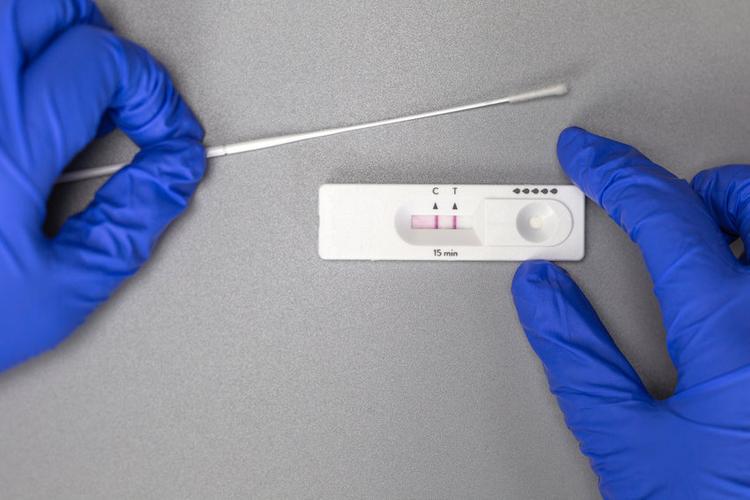 First things first, you'll need to actually find out if you're Covid-19 positive. Thankfully, you no longer have just the option of heading out to the clinics to get tested. With the new Ministry of Health-approved home self-test kit, you can now stock several units at home. There are several self-test kits out there, but be sure to confirm that it's approved by the Ministry of Health.
Shop here: Doctor on Call
2. Thermometer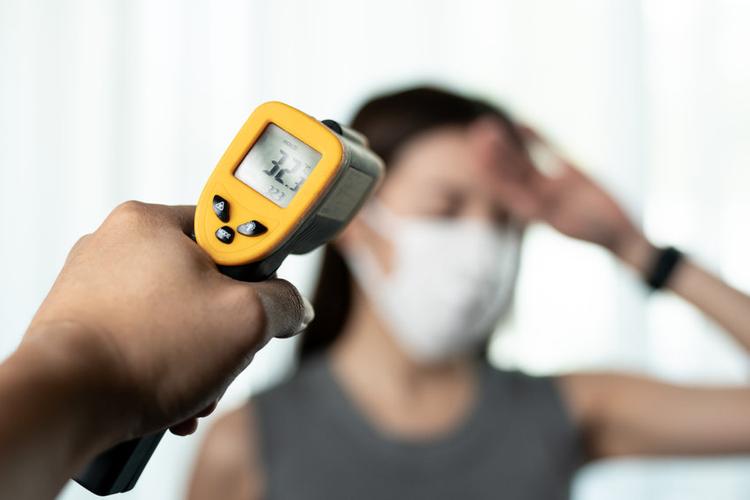 First up is the most basic yet essential item every household should have, whether before or after Covid. The thermometer is a handy device to immediately find out the temperature of your family or home members. If you've been having a manual thermometer at home, it's probably time to upgrade to a digital one for better accuracy.
Shop here: Big Pharmacy
3. Oximeter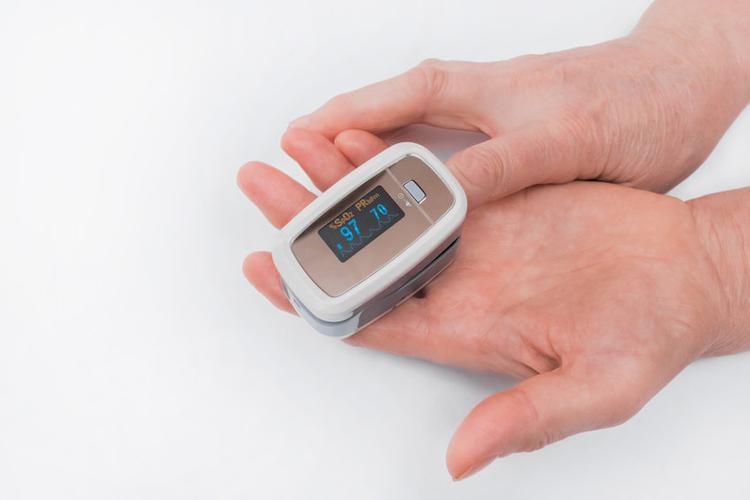 The oximeter is a device that measures a person's oxygen saturation level. The tiny device typically slides over the finger to measure how well oxygen is binding to your red blood cells using infrared light refraction.
This tool is great to be used on someone who may have minor symptoms of Covid-19. Regularly monitoring their oxygen saturation level is a good indicator of whether or not their symptoms are worsening and may need hospital care.
Shop here: Shopee
4. Lianhua Qingwen Jiaonang (traditional Chinese medicine)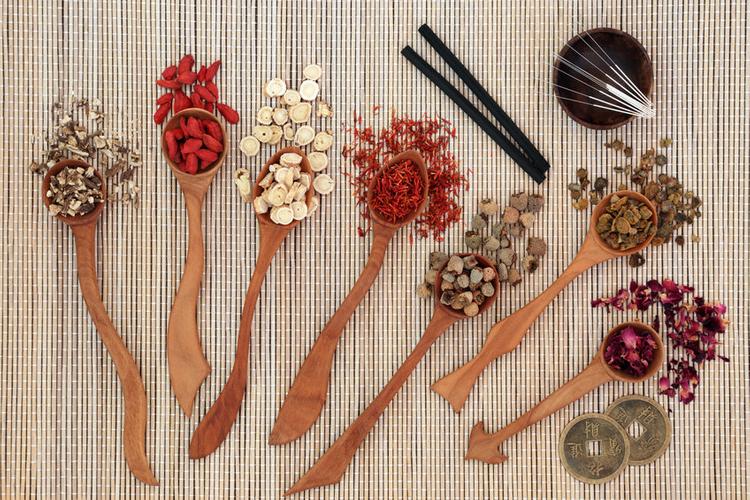 While this traditional Chinese medicine does not cure Covid-19 or prevents the patient from descending into the severe infection stages, the botanical capsules are useful in helping a healed patient recover from the physical effects of coughing more quickly.
In a two-week clinical trial by known Chinese pulmonologist Zhong Nanshan, nine out of 10 patients were able to recover from at least one major symptom such as coughing, fever, and fatigue by the end of the trial. The median time taken to recover from the symptoms was shorter than without taking the medicine.
The Lianhua Qingwen Jiaonang botanical capsules are made of Forsythia suspensa, Lonicera japonica (Japanese honeysuckle), Ephedra sinica​, ​and Isatis indigotica. Be mindful that this isn't a cure for Covid-19 — it's just a herbal remedy to strengthen your body post-recovery.
5. Surface sanitiser or sanitising wipes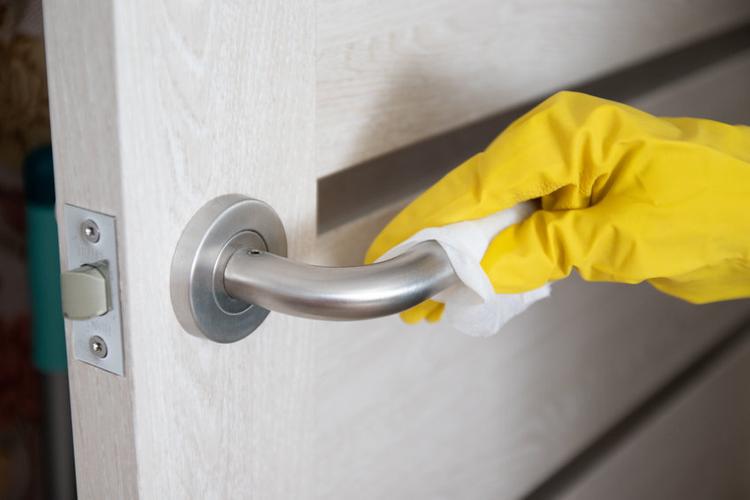 We're constantly getting things delivered to us, so you should stock up on surface sanitisers to wipe things down as soon as you receive them. If someone at home has Covid-19 or is quarantining, it will be even more of a necessity. Wipe everything that comes out of the quarantine area so you or others in the house won't get infected too.
Shop here: Surface Sanitiser | Sanitising Wipes
6. Face masks with electrostatic properties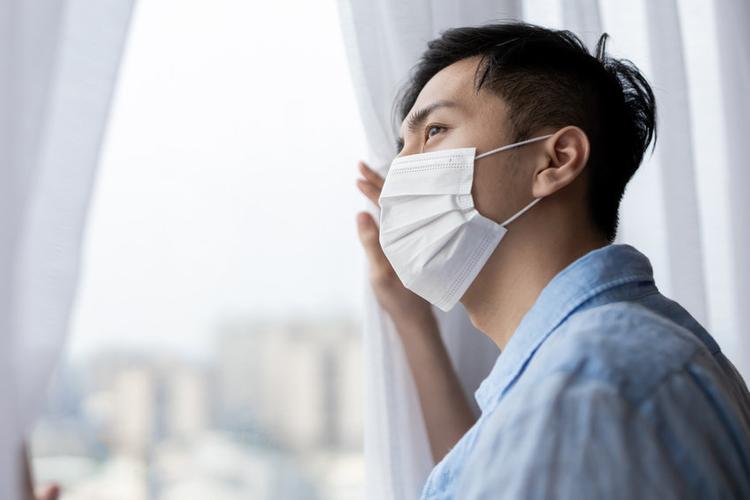 This might sound like an extremely high-tech mask, but don't worry — it's pretty simple in actuality. All you need is a face mask or a mask filter made out of polypropylene. Essentially, the polypropylene material will create an electrostatic charge similar to the static electricity charge you get when rubbing two pieces of fabric together.
When used in masks, the electrostatic properties created by the polypropylene material rubbing against the fabric of your mask will make droplets cling together — like static. This effect prevents droplets from going in or out of the fabric, which heightens your protection while wearing the mask.
Shop here: Shopee
7. Face shield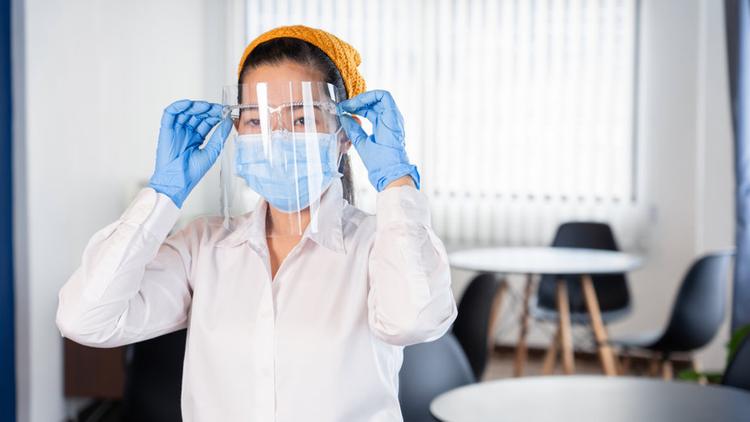 While you're getting a polypropylene face mask, you should also add some face shields to your cart. Remember that wearing the face shield alone isn't enough, but pairing that with a double-masking system helps to up your protection against any household members that are quarantining or have contracted Covid-19.
Shop here: Lazada
8. Canned and instant food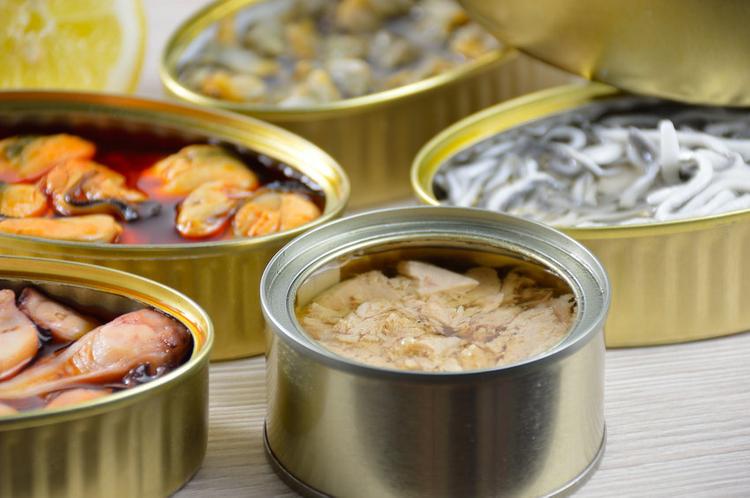 It may not be the healthiest or most nutritious, but if you're quarantining at home alone with no way of getting groceries, it helps to have some canned and instant food on hand. These will last you a long time without going bad, making them the best food items to stock up on in case of a Covid emergency.
If you're looking for a healthier option, check out this article on what food to buy instead.
9. Rubbish bags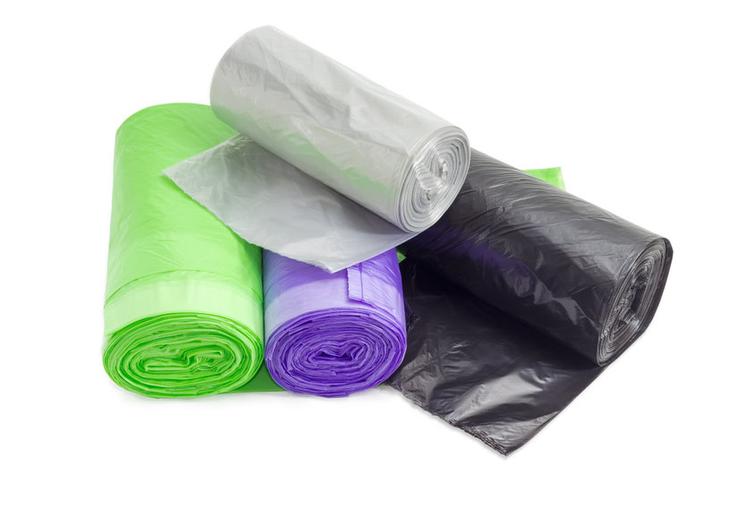 When you have household members who are sick with Covid-19, your goal is to not get infected too. Every contaminated item used by an infected person should be disposed of immediately, which will mean that you're going to need a lot of trash bags. Be sure to stock up on rolls of rubbish bags so you don't run out.
Shop here: Lazada
10. Disposable gloves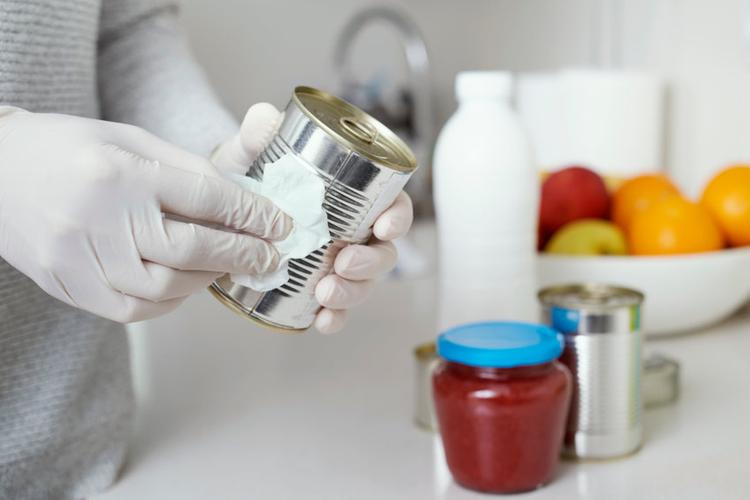 In the same vein of reducing contact with contaminated items, you'll also need to get disposable gloves for your household. Remember that gloves should be immediately discarded after. Do not continue using after touching a contaminated surface or item, and don't rub alcohol sanitiser on them.
Shop here: Shopee
11. Air purifiers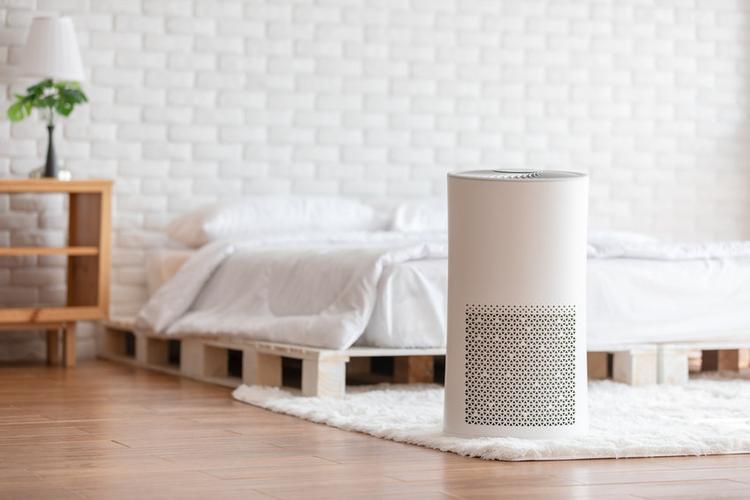 You're going to be indoors a lot, so be sure to open the windows to let the flow of contaminated air out. Another great way to do so is to invest in air purifiers too. A good air purifier should have a HEPA filter, which will help reduce exposure to Covid-19 indoors. It's not the end all be all solution, but it's a great help.
Aside from that, there are a few indoor plants that come with air-purifying qualities. Check out this list if you're interested to grow them at home.
Don't wait until someone you know (or even yourself) contracts Covid-19 before you think of purchasing these items. They're useful products that will continue to be helpful even after the pandemic passes — so stock up and rest easy.
TOP ARTICLES JUST FOR YOU:
? Phase four of National Recovery Plan (PPN) SOPs: What is allowed and not allowed?
?  Complete list of food banks in Malaysia you can contribute to or get help from this MCO
? Will Malaysia's house price increase in 2021 amid COVID-19?
Disclaimer: This article is not intended to be a substitute for professional medical advice, diagnosis, or treatment. Always seek the advice of your physician or other qualified health providers with any questions you may have regarding a medical condition.
Disclaimer: The information is provided for general information only. iProperty.com Malaysia Sdn Bhd makes no representations or warranties in relation to the information, including but not limited to any representation or warranty as to the fitness for any particular purpose of the information to the fullest extent permitted by law. While every effort has been made to ensure that the information provided in this article is accurate, reliable, and complete as of the time of writing, the information provided in this article should not be relied upon to make any financial, investment, real estate or legal decisions. Additionally, the information should not substitute advice from a trained professional who can take into account your personal facts and circumstances, and we accept no liability if you use the information to form decisions.