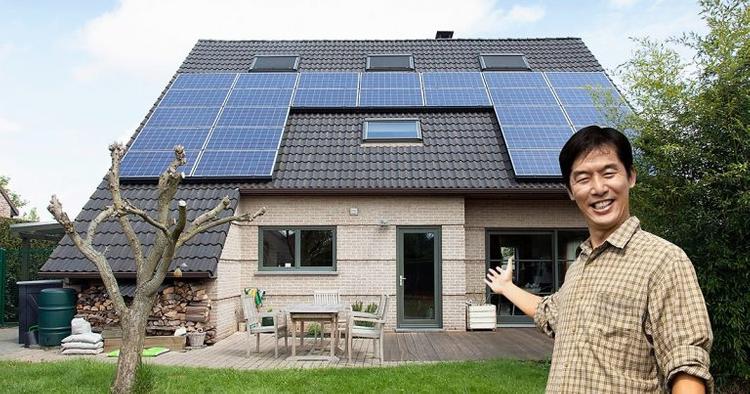 Going green starts at home – Who says you can't be a superhero?
Flip through the brochures of new property developments in Malaysia and you will find that these homes and offices boast a sustainable living tagline. In essence, property developers are jumping onto the whole 'save the environment for the future generation' bandwagon. There's no reason for existing homeowners to be left out, however, you can easily make your own 'green' goals by giving your home an eco-friendly makeover!
Embracing a greener lifestyle not only brings greater peace and calmness to your life but you get to enjoy cash savings too!
Here are 8 green renovation hacks which will add a whole lot of benefits to both your home and personal life:
1. Power up with solar panels
Solar panel electricity systems, also known as photovoltaics (PV), capture the sun's energy using photovoltaic cells. The cells convert the sunlight into electricity, which can be used to run household appliances and lightings. Sunlight is free and solar electricity is green renewable energy, which doesn't release any harmful carbon dioxide or other pollutants. In other words, solar panels will help to reduce your home electricity bills as well as mitigate your carbon footprint.
MORE: 5 renovations to do before selling your house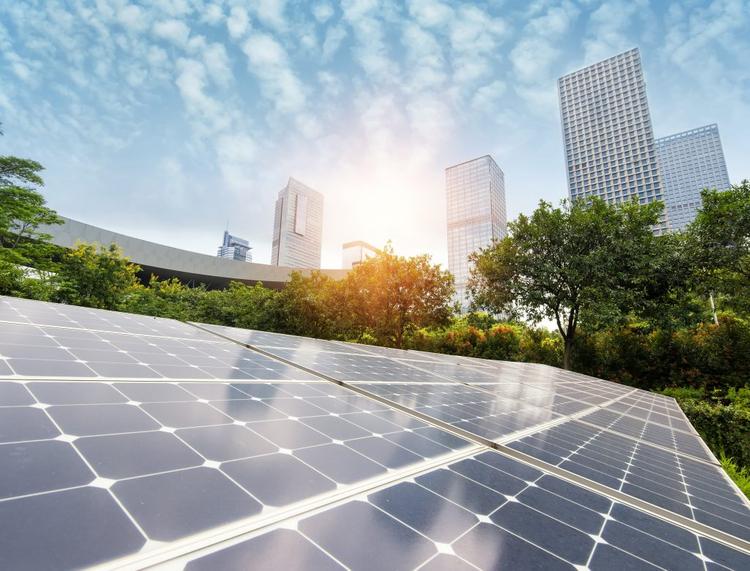 The thing with solar panels is that it calls for a pretty steep investment cost at roughly RM60,000. Owners will have to be patient with the returns and cash savings it will provide over time. The typical timeline for you to enjoy a return on investment is usually 5-7 years.
So hang in there!
Also, owning a couple of solar panels is a great way to earn some passive income. Under the Feed in Tariff (FiT) policy, the Sustainable Energy Development Authority (SEDA) of Malaysia will pay you cash for any excess electricity generated not utilised by you and your family.
Check out the cost of solar panel installation here and start your budgeting process with free quotes for your home from the service providers.
2. Glass curtains
Steadily gaining popularity in Malaysia is the innovative Glass Curtains. It literally means curtains made of tempered glass panels that are frameless and fully retractable offering flexibility and functionality in creating living spaces according to your needs.
For instance, these glass curtains can be used for the balcony to bring in the outdoor spaces such as the garden and creating a theme of "letting the outside in"; a green garden within the home minus the rain, wind, dust and haze. All that natural lighting translates to lower electricity costs and you get to fully enjoy the glorious 'city' view you paid for!
Glass curtains are easily maintained and are a great choice for perfecting living spaces within your home by blending both the outdoors and indoors into one. It also promotes natural lighting into the home and respective living spaces.
3. Modern rainwater harvesting systems
Malaysians are truly blessed with the abundance of water sources as well as plenty of rainfall throughout the year.  However, that does not mean that we should take it for granted. You can make an impactful change to the environment by practising better utilization of water in your own home to help conserve water.
Incorporating the latest technology, rainwater harvesting has now taken a new twist with easy installation and sleek designs to complement the form and functionality of modern homes.
Voda is the first wall-mounted and zero-carbon rainwater harvesting system in Malaysia. This unique rainwater harvesting system function only by gravitational force and does not require an electrical pump. Its 80 gallon-capacity saves up to at least 43 flushes and recycle rainwater for reuse effectively for both toilets and irrigation.
It is cost-efficient, saves space, easy to install, versatile and sleek at the same time.
4. Natural lighting and ventilation with louvre windows
Natural sunlight or daylight is vital for our well-being – not only does it help our bodies produce Vitamin D and boosts our immune system, but sunlight helps keep depression at bay too. Studies have shown that daylight improves concentration and working environments with natural light tend to achieve increased productivity! Commercial-wise, natural lighting helps reduce the dependency on artificial lighting so say goodbye to excessive lightbulbs!
Here are the benefits of louvre windows:
Maximize natural ventilation. Louvre windows are energy-efficient and deliver maximum ventilation for your home. Strategically placed, louvre windows can create passive breezeways, minimizing the requirement for air-conditioning.
Hard to reach places. Louvre windows can be used for stairwells, bathrooms or over sliding doors and lofted ceilings. Its flexible design options make natural lighting and ventilation hassle free.
Pairing up with screens. Louvre windows can be paired with window screens easily and neatly to keep bugs and creepy crawlies away from your living spaces and yet still benefiting from the natural lighting and air.
See for yourself how the Pertubuhan Arkitek Malaysia (PAM) building in Bangsar incorporates louvre windows into its design to optimise external views and natural ventilation.
5. Dual flush toilet system & low-flow taps
The flushing of toilets is one of the major uses of water within a household. Water is a necessary part of bathroom hygiene and the traditional flush utilizes several gallons of water.
A dual flush toilet offers all the features of a standard toilet but includes important water-saving features via two flush buttons. One button gives a short flush and the other button operates the full flush. The system has the added benefit of using significantly less water, even on the full flush.
Don't let your Ringgit go down the drain, literally!
It has been reported that Malaysians use an average of 300 litres of water per person, daily. This figure is almost double the World Health Organisation's (WHO) recommended usage of 165 litres. An efficient dual flush toilet can save water by at least 30%.
Another way to green your bathroom is to install low-flow water taps. Low-flow taps work by mixing air into the water that is flowing out from the tap. Normal taps account for 15 to 18 litres per minute, while a low-flow tap uses as little as 2 litres per minute.
Check with your local sanitary ware providers for more information.
6. Bamboo flooring
Manufactured from you guessed it, the bamboo plant! bamboo flooring is gaining popularity for home and office use due to its many benefits.
The bamboo plant is a highly renewable resource that grows to maturity within 3 to 5 years.
Bamboo is strong, hard and durable.
Bamboo is easy to maintain and water resistant; simple and hassle-free cleaning will keep its lustre.
As such, do keep bamboo flooring in mind when renovating the eco-friendly way. Bamboo, it's so much more than just food for pandas!
7. Eco-friendly paints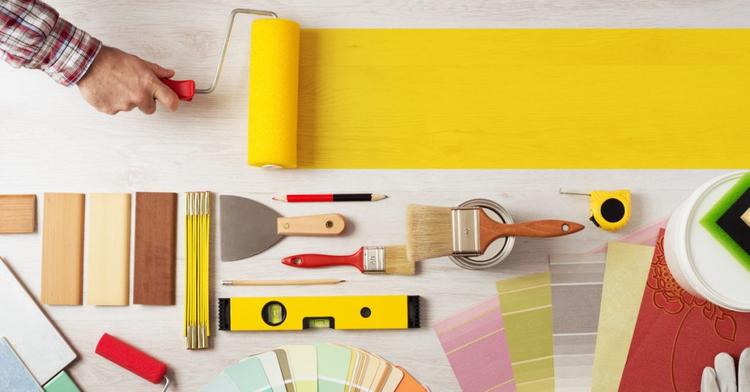 So, what exactly are eco-friendly paints? Eco-friendly paints are formulated with near-zero VOCs (Volatile Organic Compound), solvent-free resin to limit air pollutants and with an extremely low odour during application and drying.
Even fairly low levels of VOC can lead to asthma, rhinitis, nausea and dizziness whilst high levels have more catastrophic effects – it is linked to cancer; liver and kidney complications as well as problems with the central nervous system.
The best part is eco-friendly paints still delivers excellent coverage with great colour selection and durability minus the harmful properties of a normal paint.
8. Reclaimed furniture
Reclaimed furniture is also popularly known as recycled and upcycled furniture. Bear in mind that these are not worn out furniture that no one wants; these are creatively designed items of furniture crafted from reclaimed wood and materials that have reached the end of its use.
Most reclaimed furniture boasts a one of its kind design and offers excellent furniture pairing towards achieving that "sustainable living" theme for your home.
Fortunately, we have a couple of creative go-to reclaimed furniture stores in Malaysia such as:
So, there's really no excuse guys! The next time you go furniture shopping, give these eco-friendly stores a shot.
READ: 7 unique local furniture stores you need to know about
*Article was written by Evelyn Teh & edited by Reena Kaur Bhatt.
Disclaimer: The information is provided for general information only. iProperty.com Malaysia Sdn Bhd makes no representations or warranties in relation to the information, including but not limited to any representation or warranty as to the fitness for any particular purpose of the information to the fullest extent permitted by law. While every effort has been made to ensure that the information provided in this article is accurate, reliable, and complete as of the time of writing, the information provided in this article should not be relied upon to make any financial, investment, real estate or legal decisions. Additionally, the information should not substitute advice from a trained professional who can take into account your personal facts and circumstances, and we accept no liability if you use the information to form decisions.