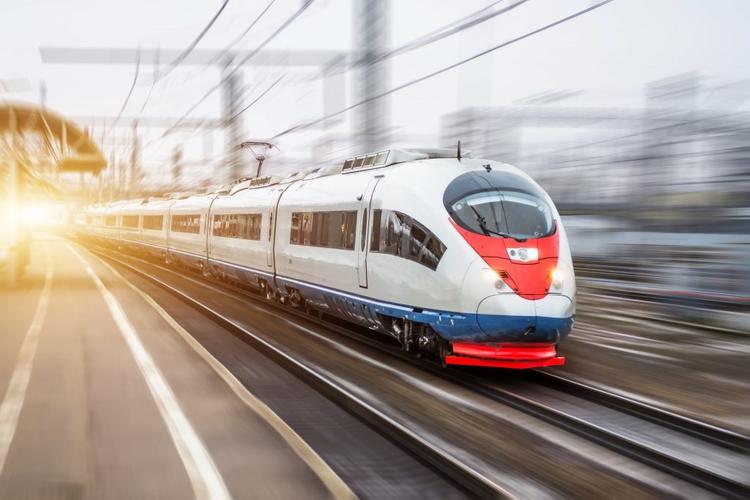 We make a prediction on the impact of Johor Bahru–Singapore Rapid Transit System (RTS) on Johor Bahru based on examples from around the world.
If you voted no, let's see if we can change your mind!
The history of trade between Singapore and Malaysia dates to the 19th century, when commodities such as tin, rubber, pepper and gambier were trans-shipped across the Johor Straits by ferry. As the cross-straits traffic of both goods and passengers increased, the demand for ferries was so high that they had to be operated around the clock. This led to the proposal for the construction of a rubble causeway across the Johor Straits.
In 1924, the Causeway that we know today was officially opened.
The average Johorian spends approximately 100 hours monthly braving traffic congestion on the Causeway
Today, with the estimated numbers of 296,000 pedestrians and 126,000 vehicles travelling to and fro daily across the Causeway (2015), there is an increasingly urgent need for a more efficient means of transportation. The new Rapid Transit System (RTS) that will connect Malaysia from the Bukit Chagar station in Johor Bahru (JB) and Woodlands North in Singapore is expected to shorten the travel period between both countries to 30 minutes from more than one hour currently and reduce traffic congestion by up to 15 per cent.
An efficient transport system goes beyond alleviating traffic congestion. In other parts of the world, for example in cities such as Manchester, Birmingham and Croydon in the UK; Saku in Japan; as well as Cologne and Frankfurt in Germany have shown that regions which welcomed the arrival of new rail systems experienced lower travelling costs, faster population, employment and income growth, and a surge in property prices.
Once completed in 2024, the JB-Singapore RTS will bring forth many impactful changes with positive multipliers effects.
1. Easing of traffic congestion

Presently, there are about 400,000 Malaysians working in Singapore. Most of them make the daily commute from Johor and return in the evening. The RTS has a capacity of up to 10,000 passengers per hour in each direction, compared to the current average of 300 passengers per hour. This means that it will help to reduce traffic congestion along the Johor Causeway by up to 15 per cent.
An estimated 126,000 vehicles travel into Singapore daily on the Causeway
It will also shorten the travel period between both countries from more than one hour to merely 30 minutes. A shorter travel time and efficient transport systems will do two things: make business across borders easier and spur a more rapid economic growth.
When transport systems are efficient, they provide economic, social opportunities and benefits that result in positive multipliers effects such as better accessibility to markets, employment and additional investments.
2. Travelling internationally may cost less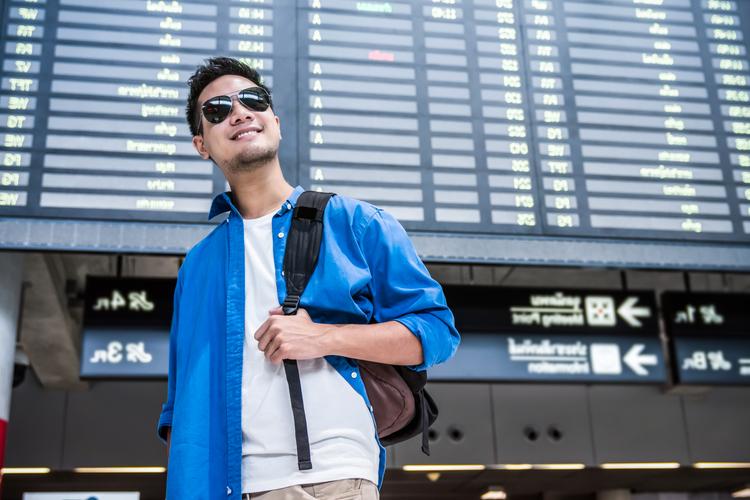 As direct flight routes from Senai International Airport are limited, Johorians are usually forced to travel to Kuala Lumpur International Airport (KLIA) to fly to most international destinations. It takes about 4 hours to get to KLIA from Johor Bahru by car. Depending on the car you drive, it could cost you anywhere between RM40-RM60 for fuel and RM 40.70 for toll charges.
You'd rather take the train you say? Taking one from Johor Bahru to KLIA would first require you to ride the KTM for 4 hours to an interchange in Gemas, Negeri Sembilan at a fare of RM21. This is followed by a two and a half-hour ride on an ETS train to KL Sentral at a fare of RM31 and a 30 minutes transfer via the Express Rail Link (ERL) for RM55.
The RTS would allow you to board international flights from Changi Airport. Assuming that the RTS fares are reasonably priced in comparison to the ETS, it could cost you just half of what you spend travelling by car to KLIA. Not forgetting the 3 and a half hour travelling time saved.
3. Creating job opportunities
Another economic benefit of having a rail link between the southern Malaysian city of Johor Bahru and Singapore is that it will help transform the surrounding areas into a commercial hub that will draw in businesses from across Asia.
Transport improvements allow businesses to trade over a wider area which then expand labour market catchments, improve job matching, and facilitate business to business interactions. This means that businesses would be keen to expand into new areas in Johor Bahru. Done right, the improved accessibility will increase the population's direct access to these new jobs as well as existing job options that was previously inaccessible, making an area more attractive.
4. Population increase due to migration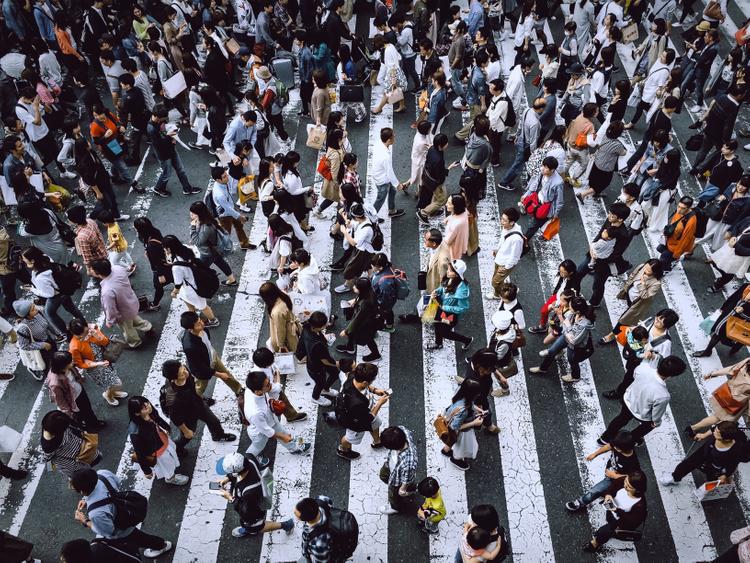 A study on the impact of new transportation modes on population distribution in Jing-Jin-Ji region of China found the existence of HSR has a direct relation to the increased population accumulation in large cities in this region. When the Beijing-Tianjin intercity railway opened in 2008, there was an accelerated growth in population agglomeration. This growth pattern was also repeated when Beijing-Shanghai high-speed railway went into operation.
Based on this recurring pattern, the RTS should play an important role in promoting development and population growth. With the ease of travelling between JB and Singapore improved, people would be more inclined to consider migrating to JB. This would also result in a larger pool of employees for the Johor Bahru job market. By 2025, one could hop on a train from Singapore to Johor Bahru every eight minutes, or every four minutes during peak hours.
In 2015, Johor authorities reported an average of about 296,000 daily pedestrians traveling to and fro across the Causeway and Second Link.
Given the importance that Millennials place on mobility and the desire to forego car ownership, access to employment and recreation in walkable, bikeable and transit-accessible areas are key factors in recruiting this critical workforce segment. Naturally, population growth leads to economic growth.
5. Jumpstarts economic growth
With substantial population and resources, population growth can have a positive effect on local economies. Transport is considered to be one of the most influential and vibrant components of the economy. It is a determining factor for economic development and growth.
According to Johor Menteri Besar Datuk Osman Sapian, the RTS project would turn Johor into Malaysia's new economic powerhouse. The RTS Link will help strengthen Johor's economic and business links with Singapore, and enhance public relations.
With greater connectivity and increased traffic between the two capitals, industries such as retail, accommodation, tourism and logistics in both countries, especially in areas located near the rail stations would also be boosted.
6. Property prices will experience a surge due to spillover effect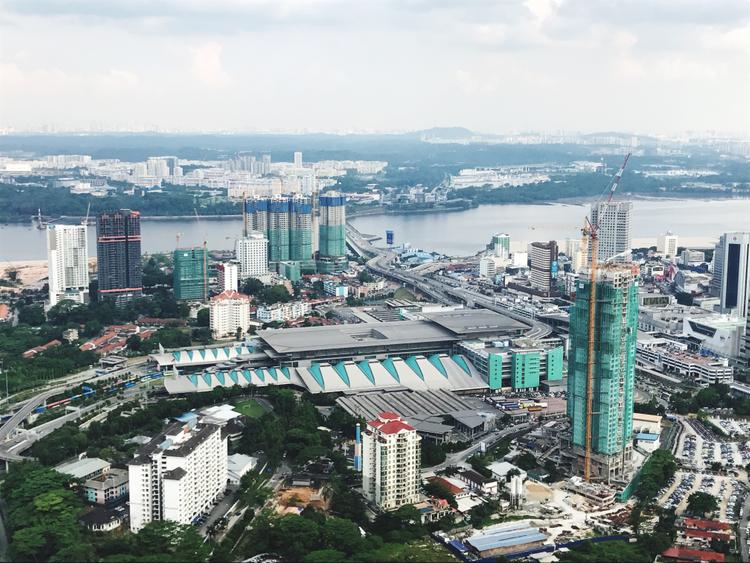 Investment in rail and road infrastructure is imperative not only to economic growth within a region, but also to areas surrounding that region. Since Bangkok's latest transit line opened in August 2016, areas surrounding that city have seen a surge of new housing and commercial developments. Studies have shown similar patterns in many other cities around the world.
The RTS is also expected to bring intense development at both ends. Currently, there are already a host of housing, commercial facilities and university buildings under construction in Singapore's Woodlands neighbourhood, where the final stop will be situated.
Singaporeans are currently the second largest foreign investors in Iskandar Malaysia and Johor. A speedy and seamless ride could encourage more Singaporeans to buy houses, or consider living or retiring in Johor, where the cost of living is generally lower.
Source: Google maps
Existing townships as well as new ones that are located just outside of Johor Bahru and have been experiencing slow growth could benefit from the RTS ripple effect. The older townships could see a spike in value, while the newer ones which were built or completed before the arrival of RTS in 2024 could see growth in interest, demand and value.
For example, Taman Desa Tebrau is located merely 15km away from Bukit Chagar, where the first RTS station in Johor will be located.
The 966-acre township is a mixed development consisting of terrace houses, bungalows, semi-detached homes, shops, offices, hypermarket and other commercial developments such as the much talked about IKEA, AEON Tebrau and Auto City. There are also plenty of restaurants and eateries to cater to different customers. It is also easily accessible via the Desa Tebrau Interchange/ Tebrau Highway, Eastern Dispersal Link (EDL), North South Highway and Pasir Gudang Highway.
The combination of self-sustaining quality, high accessibility and the availability of public transportation connectivity will make it easier for city dwellers to transition from living in big cities to living in suburbs such as Taman Desa Tebrau.
Even in countries like Iran, where some provinces suffered from inferior economic development and limited transport, the total spillover effects of a railway network were often positive and significant.
Interested in investing in Johor Bahru? Find out more on the available properties in Taman Desa Tebrau.
Disclaimer: The information is provided for general information only. iProperty.com Malaysia Sdn Bhd makes no representations or warranties in relation to the information, including but not limited to any representation or warranty as to the fitness for any particular purpose of the information to the fullest extent permitted by law. While every effort has been made to ensure that the information provided in this article is accurate, reliable, and complete as of the time of writing, the information provided in this article should not be relied upon to make any financial, investment, real estate or legal decisions. Additionally, the information should not substitute advice from a trained professional who can take into account your personal facts and circumstances, and we accept no liability if you use the information to form decisions.