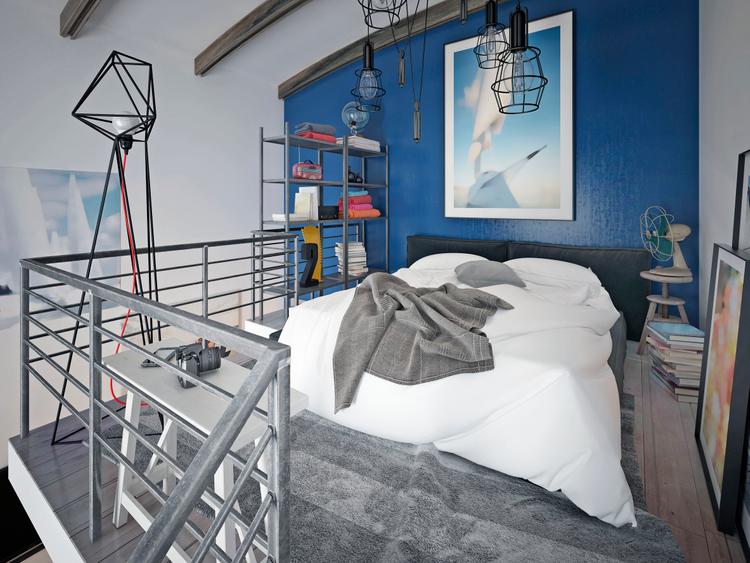 Cara-cara ini dapat membantu anda memaksimumkan ruang dan menggunakan bilik tidur anda yang kecil dengan sepenuhnya, kerana size besar tak semestinya lebih bagus.
Anda mungkin telah baca artikel kami tentang 7 studio/dupleks yang mampu dimiliki di Lembah Klang, (jika belum, anda tahu apa yang perlu anda lakukan) dan membuat keputusan jika ini adalah masa yang sesuai untuk memiliki rumah sendiri. Jom pelajari cara-cara untuk memaksimakan pengunaan setiap kaki persegi agar berbaloi dengan wang yang anda belanjakan.
Agak sukar untuk kita lari dari tabiat mengumpul barang hingga menimbun sekuat mana pun kita cuba. Terutamanya bilik tidur, di sinilah kita cenderung untuk menyimpan benda-benda yang tidak penting. Ruang ialah komoditi sebenar, lebih-lebih lagi jika anda tinggal di apartmen studio bersaiz kecil. Anda perlu bijak dalam memaksimumkan setiap sudut dalam ruang sekecil 500 kaki persegi, apatah lagi memanfaatkan segenap ruang bilik tidur anda. Adakah katil besar atau almari pakaian menjadi keutamaan anda? Bagaimana pula dengan meja?
1. Penyangkut tumbuh-tumbuhan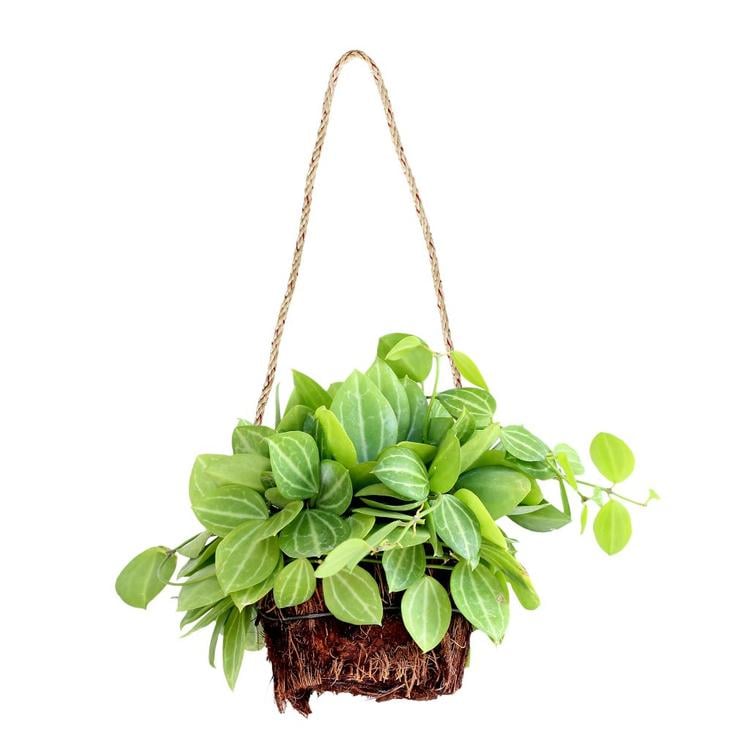 Jika bilik tidur anda bertingkap (sudah pasti ia harus bertingkap!) – anda boleh letakkan beberapa penyangkut tumbuh-tumbuhan. Berjurai dari siling, ia tidak memerlukan langsung ruang dari lantai. Bukan saja dapat menjimatkan ruang, rumah anda juga bersuasana hijau! Tip: Jika anda tidak kisah tumbuhan tersebut asli atau tidak, gantung saja yang palsu!
2. Katil platform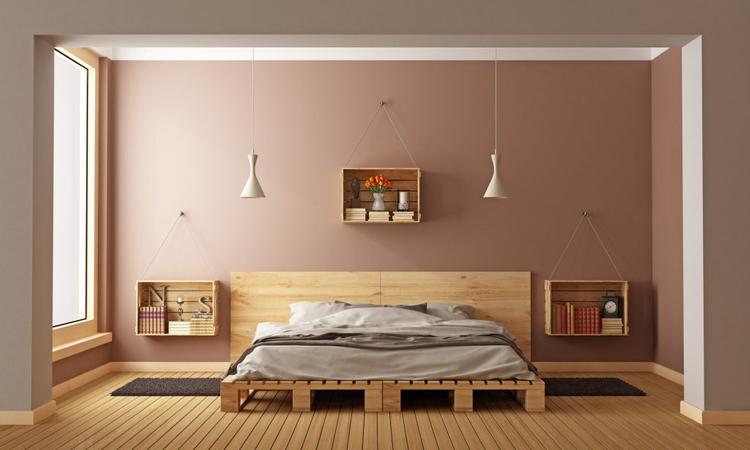 Anda boleh nyahkan habuk degil serta dapatkan bekas penyimpan barang yang lutsinar untuk menyimpan barang-barang yang jarang digunakan, seperti selimut dan pakaian musim sejuk yang hanya digunakan ketika mengembara. Keluarkan sedikit wang untuk membina sebuah katil platform yang dilengkapi dengan rak dan laci juga adalah satu idea yang bernas.
3. Rak terapung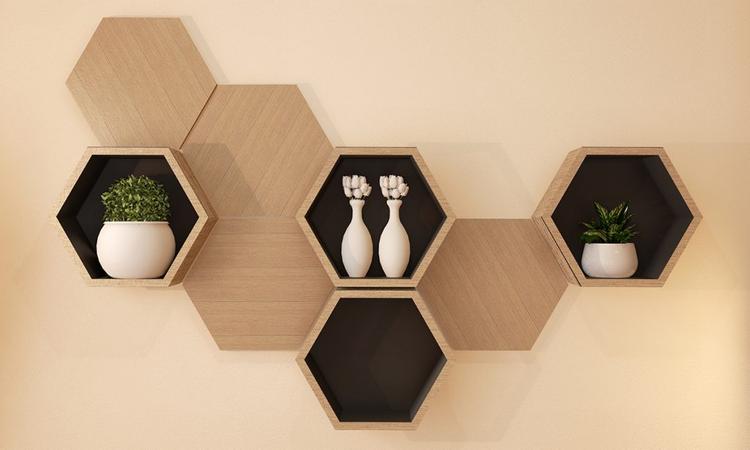 Dinding bukanlah sekadar untuk menggantung foto dan lukisan. Salah satu cara untuk memaksimumkan ruang ialah dengan memasang rak di bawah siling dan juga di atas bingkai pintu. Anda juga boleh memasang rak terapung untuk digunakan sebagai meja sisi katil. Ingat, dinding adalah teman baik anda.
4. Meja lipat
Salah satu perkara yang menjengkelkan tentang bilik kecil adalah kekurangan ruang kerja yang berfungsi dengan baik. Penyelesaiannya: dapatkan sebuah meja lipat! Ia mudah didapati di kebanyakan kedai perabot dan adalah cara terbaik untuk menambah ruang bila anda memerlukannya dengan segera.
5. Pengorganisasi pintu
Pintu merupakan salah satu bentuk ruang yang paling jarang digunakan. Beli pengorganisasi pintu atau pasangkan penyangkut baju di belakang pintu untuk menggantung skaf, aksesori, tali leher, dan juga kasut. Penyusun ini juga boleh digunakan dengan pintu almari.
6. Cermin dengan storan tersembunyi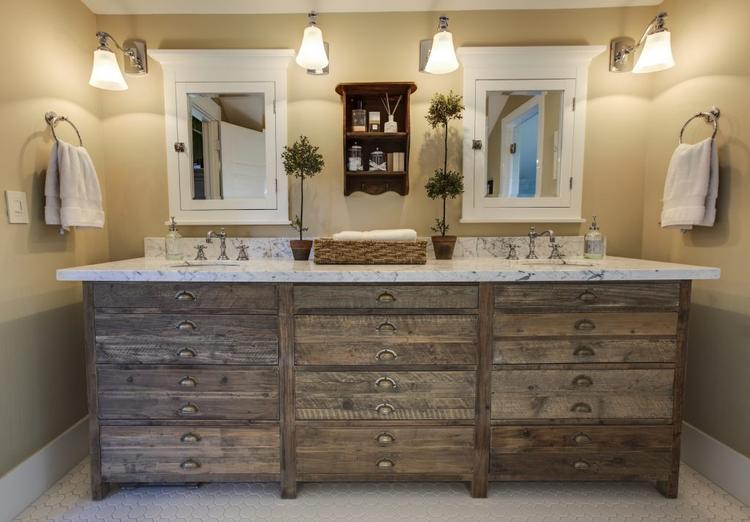 Cara ini memberikan ruang kepada storan tersembunyi anda dan juga membuatkan bilik yang kecil tampak lebih luas. Sebuah cermin panjang penuh yang boleh digelongsor menampakkan rak dalaman yang slim merupakan alternatif untuk meja solek yang besar. Bilik anda tampak lebih kemas dan luas apabila toner, mousse, pomade, berus dan sebagainya tersembunyi di balik cermin.
7. Papan penyepit
 Masih ingat dengan meja lipat tadi? Anda boleh memasang papan penyepit pada dinding berdekatan meja itu – atau di atas sebarang dinding kosong. Papan penyepit sangatlah serbaguna, maka anda boleh gantung bakul-bakul kecil, cangkuk untuk alat tulis, nota, gambar dan lain-lain lagi.
Tip: Anda tidak perlu gunakan semua tips ini, tetapi satu atau dua tip yang memenuhi keperluan sudah cukup untuk menyerlahkan perbezaannya. Ingat, pastikan ia ringkas kerana keterlaluan dalam reka hiasan membuatkan bilik anda nampak semak.
BACA: 7 studio/dupleks yang mampu dimiliki di Lembah Klang
Diterjemahkan dari Bahasa Inggeris oleh Aida Kamsuri | Diedit oleh Mira Soyza
Disclaimer: The information is provided for general information only. iProperty.com Malaysia Sdn Bhd makes no representations or warranties in relation to the information, including but not limited to any representation or warranty as to the fitness for any particular purpose of the information to the fullest extent permitted by law. While every effort has been made to ensure that the information provided in this article is accurate, reliable, and complete as of the time of writing, the information provided in this article should not be relied upon to make any financial, investment, real estate or legal decisions. Additionally, the information should not substitute advice from a trained professional who can take into account your personal facts and circumstances, and we accept no liability if you use the information to form decisions.