What a vast difference two decades can bring to the property purchasing journey parents go through. Join us as we take a walk down memory lane to compare between urban living conditions then and now.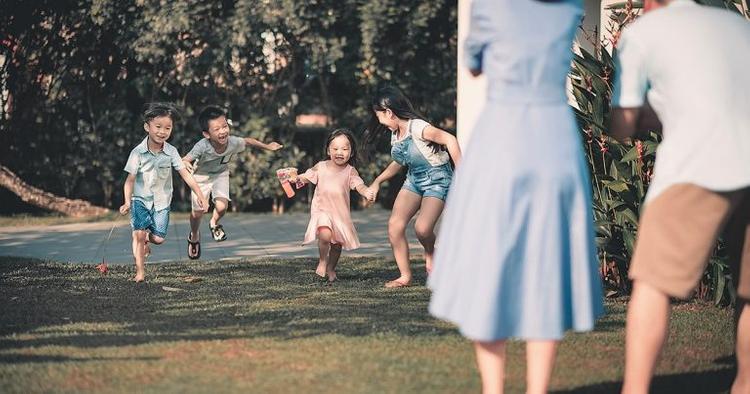 Exactly 20 years ago, it was the era where smartphones do not even exist, dial-up modems were still in use and 'selfies' were not yet a thing. This was also the time where our country was nearing the precipice of the property boom, and home ownership was still relatively affordable. Two decades later and we see parents of today facing a huge difference when purchasing a property.
What's changed between then and now? Let's take a look:
#1 Parents could afford to have as many as 5 kids back then

Source: GIPHY
If you look closely, you will notice that our parents and older peers mostly come from much bigger families – anywhere from 5 to even 10 siblings! This is something that isn't so common now, due to the fact that the cost of living has gone up so much.
TODAY: Most millennials and young parents prefer to keep their families small by opting to have only one child or a maximum average of three. Based on the current lifestyle, many developers have redesigned their offerings and have added a wide range of built-up sizes to accommodate all family sizes, from small to large.

#2 Those days, parents only had a few residential options to choose from
You can only hope to be able to afford a terrace house back then or have one passed down to you from your grandparents. Otherwise, the only other option is to rent or buy one of the few high-rise units available. These products are usually either very high-end or low-cost apartments, with few options available for the masses or middle-income segment. It really was a matter of one or the other at that time.
TODAY: We are all spoilt for choice with numerous strata properties being introduced in the past 5-7 years or so. Also, there is now at least 8 types of residential properties to choose from, including serviced residences, townhouse units and SOHO units, all with varying ranges of affordability.
It helps that many busy parents of today love the convenience of a high-rise residential property – modern facilities, tight security and a more manageable space for smaller families (less cleaning too!).
#3 Parental duties aside, having to work also means traffic jams and long commutes

Source: GIPHY
Even 20 years ago, we knew that the stress of long hours spent in commuting could drive us crazy (not to mention, going home to an even crazier, big family situation). Traffic jams were not uncommon even then, seeing that we had fewer highways available; We even lacked public transportation choices with only buses and KTM trains available. If only life could be a little bit more convenient…
TODAY: Location and accessibility is everything, and there are more highways being built in the Klang Valley especially, to connect various areas. Numerous new highways, as well as new extensions, have been built in the recent years to aid traffic flow in and out of the city – from MRR2 and MEX to AKLEH. DASH & SUKE are currently being constructed, both which will further improve the traffic conditions in Klang Valley by 2020.
Not forgetting that we now also have more public transportation choices such as the BRT and MRT, faster and more efficient rail lines, as well as new train routes with the LRT extensions. Living in the city can be expensive, so it's a smart choice to live on the fringes now that commuting is much easier.
#4 Kids used to play masak-masak with whatever they could find by the roadside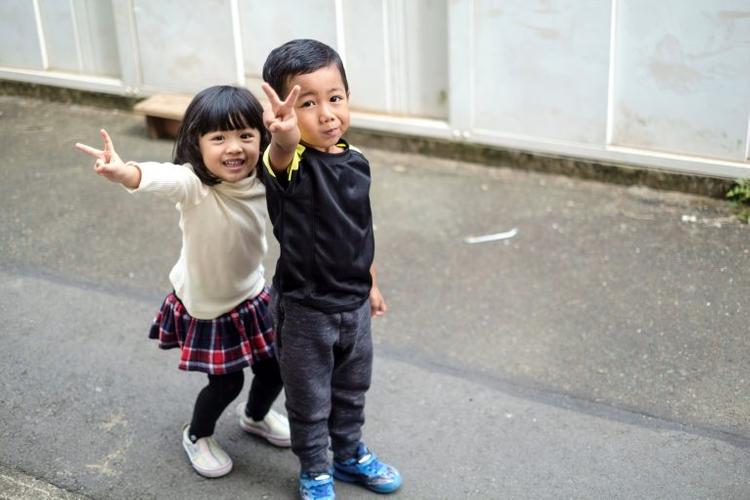 Ask any 90s kid and they will still remember how they had fished in the shallow longkang behind their homes and made 'home-cooked meals' with seeds, leaves, twigs and whatever else they could find from their surroundings.
TODAY: Kids still get to frolic in nature, but they do it in style! There are a few recent high-rise projects that are already built or being built within walking distance to parks and green recreational areas. With safety being such a big issue these days, kids can still be close to nature, but in a safer and well-maintained environment.
Most condominiums offer comprehensive facilities from playgrounds to yoga decks and swimming pools. It doesn't stop there – there may be numerous public parks scattered throughout the city but some developers go the extra mile to create a green sanctuary for residents by building concept parks within the condominium project itself.
#5 Parents then have not much choice but to drive or arrange carpool for their kids to go to school, tuition, piano classes – literally everywhere!
Source: GIPHY
It's hard to imagine that even parents back then have been juggling their children's day-to-day schedules in between office hours. Chauffeuring kids to and fro between school and all the various after-school activities is no joke! They are dealing with a literal logistical nightmare 5 days a week.
TODAY: Most residential developments are served by a fantastic road network or conveniently located near transit points to make it super easy for parents to pick-up or drop-off their kids. It is a common sight today to see elder children and teenagers taking the MRT or LRT to school and tuition.
Not only that, most newer residential projects are being built nearby various educational institutions. If you are lucky, you might come across a condo that is within easy reach or walking distance to facilities of all educational levels from kindergarten and international schools to university!
#6 Back then going to a shopping mall feels like a long-awaited trip to Disneyland

Ahh, the good old days, when Sungai Wang Plaza was the place to shop and hang out.
Who remembers growing up near that ONE mall where everyone goes to because it is the only one in the area? Going to malls a little further away in the heart of KL felt like a road trip on special weekends when our parents finally decide to drive the whole family all the way there. It was a luxury that even warranted a meal or two at favourite Western joints only found in malls back then.
TODAY: With shopping malls popping up like mushrooms all over Klang Valley, going to a mall now feels like less of a road trip and more of a convenience. Plus, you can literally do everything you need to do in most malls – shopping, groceries, banking, dining, kid-tertaining, babysitting, and the list goes on.
Living in a residential development that's close or connected to an established amenity is the perfect situation for families of any size. Most savvy parents these days will opt for a condo that is strategically located within a convenient distance to numerous shopping hotspots. A plus point is that these matured neighbourhoods usually boasts other necessities such as medical facilities and yummy eateries.
Admit it, we actually do have it so much better now than our folks back then. Now if only there was a residential property that checks all the boxes of wholesome family living and promises affordable luxury to boot…?
You can get what you wish for and so much more with Parc3 Residences – This residential project located in a prime location within Cheras invites you to be part of its community and live the life you always dreamed of.
It is undeniably an affordable luxury within the city, seeing as the development which is located just off the Sungai Besi Expressway (BESRAYA) is a mere 7 minutes away from Kuala Lumpur city centre and just 700 metres away from Maluri Transportation Hub which features a bus station as well as MRT and LRT services. Yet, you are free from the hustle and bustle of the concrete jungle – you have your own green paradise to live in!
Parc3 Residences boasts a robust, nature-inspired living. The name Parc3 itself refers to the residence housing 3 concept parks within its masterplan namely the Central Park, Sky Park and Moonlight Deck. What's more, the Taman Pudu Ulu Recreational Park is located right across Parc3, further providing residents with natural open spaces for recreation.
The Taman Pudu Ulu Recreational Park alone is beautifully-maintained and covers 64 acres of green expanse.  Its second phase was recently opened to the public in April 2017 – this RM10.3 million project features a wading pool for children, a 700m walking deck, as well as a central plaza that can host aerobics, Zumba activities and even a sports carnival in the park!
Even if you don't feel like venturing out to a park, the residence is equipped with all sorts of prestigious facilities to keep you and your family both relaxed and entertain. Not to mention the variety of popular shopping hotspots located within a 5km radius including Aeon Maluri, Sunway Velocity Mall, MyTown Mall, Ikea Cheras and Pavilion Mall – which is bound to satisfy all members of a family.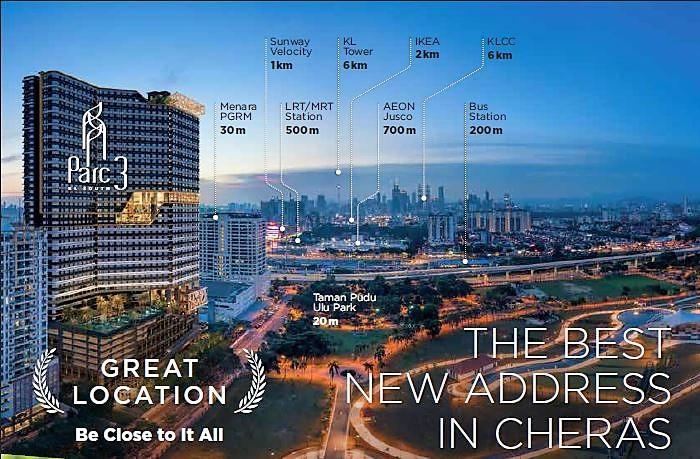 Register your interest here today. 
Edited by Reena Kaur Bhatt
Disclaimer: The information is provided for general information only. iProperty.com Malaysia Sdn Bhd makes no representations or warranties in relation to the information, including but not limited to any representation or warranty as to the fitness for any particular purpose of the information to the fullest extent permitted by law. While every effort has been made to ensure that the information provided in this article is accurate, reliable, and complete as of the time of writing, the information provided in this article should not be relied upon to make any financial, investment, real estate or legal decisions. Additionally, the information should not substitute advice from a trained professional who can take into account your personal facts and circumstances, and we accept no liability if you use the information to form decisions.