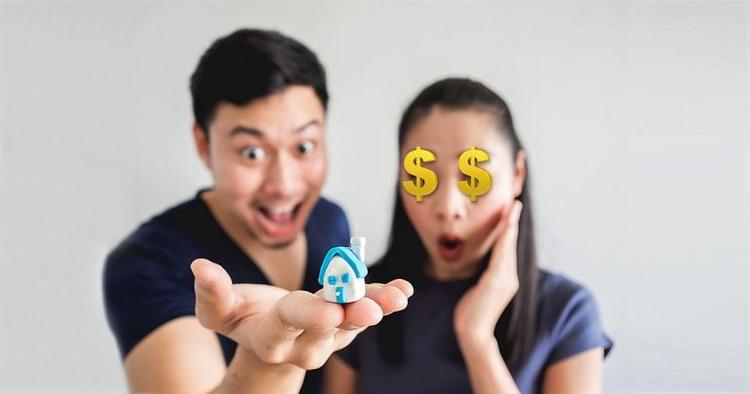 Before rushing to sell your property, you might want to consider a few upgrades first to guarantee the best possible price.
It may sound like a hassle, but if you're smart about it, some low-cost changes can attract potential buyers and significantly increase the value recovered after a sale.
Here are 5 renovations that will give you bang for your buck when you're looking to sell up.
#1 The heart of the home needs to be in good shape
They say the kitchen is the heart of the home, and this is why it means so much to buyers. Just like the outdoor space, they need to be able to picture themselves and their family congregating and cooking up a feast.
READ: 5 mistakes to avoid if you want to sell your property fast
Kitchen renovations can be pricey, but before you embark on a major kitchen overhaul, consider a minor one which, if done right, will easily recoup its cost once you sell up.
https://www.instagram.com/p/Bg_WPJOHCqI/?tagged=newkitchen
Leave the cabinet boxes where they are and, rather than replace the whole thing, just update them with modern doors and drawer fronts. Countertops don't have to be the finest marble, replace old surfaces with new laminate and update fixtures like sinks and taps.
And be sure to swap out older appliances with energy-efficient models.
#2 Modernise the bathroom
If your bathrooms are outdated, this is another room where updates could make a big impact. Next to kitchens, bathrooms are considered the number two selling point in most homes. If you can impress them with your bathroom, then you're halfway to closing the deal!
Even a minor bathroom remodel can give you a great return on investment, and, just like the kitchen, you don't have to spend a fortune to make big upgrades.
https://www.instagram.com/p/Bh2NmNTHJZy/?tagged=newbathroom
Start with the basics, re-grout the tiling and replace the sealant around the shower, tub, and toilet areas. Replacing mirrors and fixtures will also go a long way to improve the look and feel of the space.
If you've got a little more money to spend, replace the toilet with a more efficient and modern look. And if you have a good old-fashioned bathtub, it might be time to replace it with a tile shower. Not only does this look sleeker and more modern, it also provides valuable extra space in the bathroom.
#3 Give your entrance some love
First impressions count for everything and it can be hard to change a potential buyer's mind once they've been put off by a scruffy façade.
It's worth investing in the street presence of your home with fresh paint, new or repaired guttering, a leak-free roof and an inviting garden – if you have one, of course.
https://www.instagram.com/p/Bf8vfK2DMYN/?tagged=frontgarden
Landscaping may cost just one percent of the property's value but, those in the know reckon it can increase your selling proposition more than any other renovation on a ringgit-for-ringgit basis.
#4 If you've got outdoor space, show it off!
Anyone who's looked into buying a property knows that square footage and living space is a huge factor in pricing. If you have any outdoor space at all, make sure to maximise it so people can see it as an extra room.
https://www.instagram.com/p/Bh6XjFVlBah/?tagged=balcony
The indoor-outdoor living experience is a trend that continues to grow with new buyers who see the space as an all-weather extension of the house.
It's worth showing this off as best you can, and it doesn't have to cost a fortune. Whether you have a balcony or a garden, invest in some striking but classy outdoor furniture with universal appeal.
Create an environment in which any potential new buyer can picture themselves using it, getting them emotionally invested in the lifestyle that comes along with it.
#5 A fresh coat of paint can make all the difference
https://www.instagram.com/p/Bh4qaYrl_85/?tagged=livingroom
One of the cheapest updates you can make also has one of the best returns on your investment – painting your home's interior.
Once you've lived in a place for a long time, it's easy to become blind to the wear and tear your walls experience – especially if you have young children. It's not until a fresh coat of paint has been applied that you realise just how much difference it can make.
New paint lightens rooms, hides visual defects and instantly makes a space feel fresh and clean. While you might be tempted to make a statement and throw a splash of colour into your room, it's best to stick to neutral colours that avoid the risk of alienating any future homeowners.
MORE: Kuala Lumpur's 5 best-selling residential projects
*Written by Emma Richards.