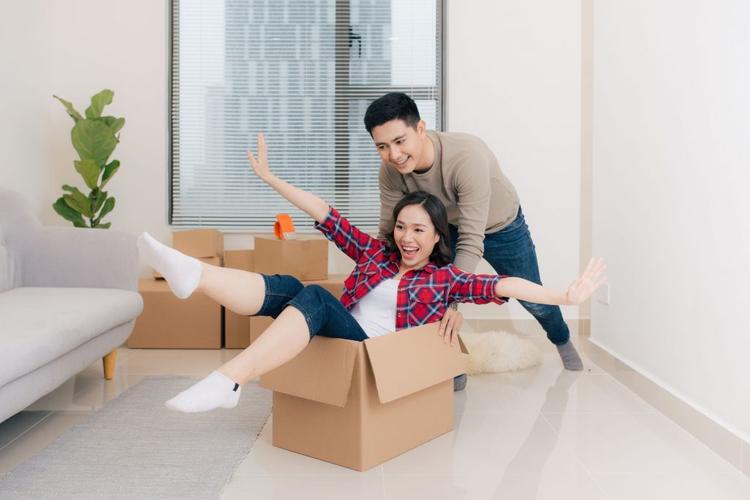 Money doesn't grow on trees, but do your investment planning right, they can grow like one.
Whether you're 25 or approaching the big 4-0, it's never too late or too early to start planning for your retirement. After all, once you've reached the golden age you'd want the peace of mind of knowing that you have a well-padded bank account and a secure roof over your head.
While it may sound fun having your own version of Golden Girls' Dorothy, Blanche, Rose and Sophia living under the same roof, there are far bigger risks that come with poor retirement planning. Ideally, you should start thinking about saving for your retirement as soon as you begin earning your first paycheck.
Planning for your retirement early will make the biggest difference in your retirement age. Don't believe us? We've laid out 5 eye-opening reasons why you need to drop whatever you're doing and start planning now.
1. You get to capitalise on compounding interest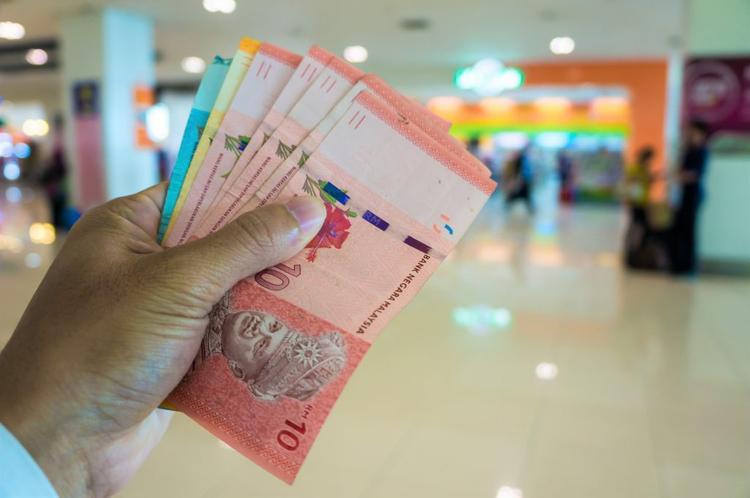 Compounding interest makes the biggest difference between starting your retirement early and late. The sooner you begin saving, the more time your money has to grow. Each year's gains will generate bigger gains the following year.
For instance, if you start saving RM 1000 at age 25 for 30 years in a tax-deferred retirement account with a 5% annual return, by the time you reach the retirement age of 55 your investment would have grown to RM 835,726.38. In contrast, if you start saving the same amount of money every month with the same percentage of annual return at age 35, your money will only grow to only about RM 412,746.31 by the time you retire.
Calculate your retirement savings here.
Still not convinced? Then read on.
2. You get to retire early
Isn't that the ultimate dream? Kicking back at home at only 45, sipping on Teh Tarik by the pool side, never having to worry about being late for work or meeting deadlines. Compounding interest aside, those who keep tabs on their spending from a young age and start saving for retirement in their 20s are far likely to reach financial independence at a younger age.
Studies have shown that those who achieve early retirement are significantly healthier due to higher quality of life and reduced stress. Retiring early also means that you have more energy to travel and live in exotic places, as well as exploring physically demanding new hobbies.
3. You pay lesser insurance coverage
This is the time to start thinking about getting insurance coverage. The key thing to remember here is: the younger you are, the cheaper your premium will be. As your age climbs, so will your premiums. In addition, your rates increase with every year you get older, assuming that you age well without the slightest hint of illness.
Once your health has taken a serious hit, you are deemed as 'high risk' and will be charged a premium price to compensate for the risk of an early death. The insurance company can also choose to exclude coverage for illnesses that you have already been diagnosed with. Waiting 10 more years adds quite a significant amount to your monthly premium!
4. You get longer loan tenure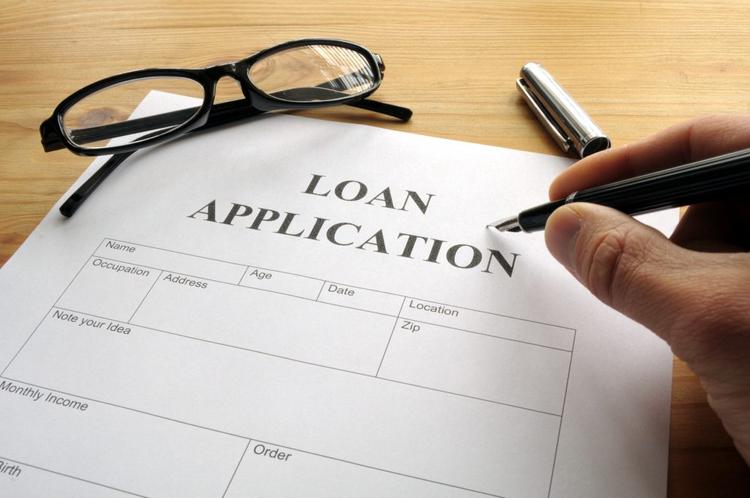 Start doing your research on the most suitable location and development type to invest on.
The maximum loan tenure given out by banks is 35 years. However, for borrowers who are 30 years old and above, the maximum tenure is tied to their age. Therefore, their home loans have to be repaid before they reached 65 or 70 years of age. Those in their 20s have the privilege of stretching their loan tenure to the maximum and paying lesser monthly installments Which means it is cheaper to buy a property in your 20s than at a later age and your chances of getting the loan approved are a lot higher than those in their 40s.
5. You have greater flexibility to get creative with your finances
Planning your retirement early gives you better financial flexibility to explore and get creative with other investment options out there. It gives you room to diversify your investment and significantly beat the inflation rate. For example, you can choose to park a portion of your money in a mutual fund and also invest in a property. Selecting the right property is crucial in not only ensuring that your investment is suitable to live in your retirement years, but also to enable you to capitalize on rental yield in the years leading to that.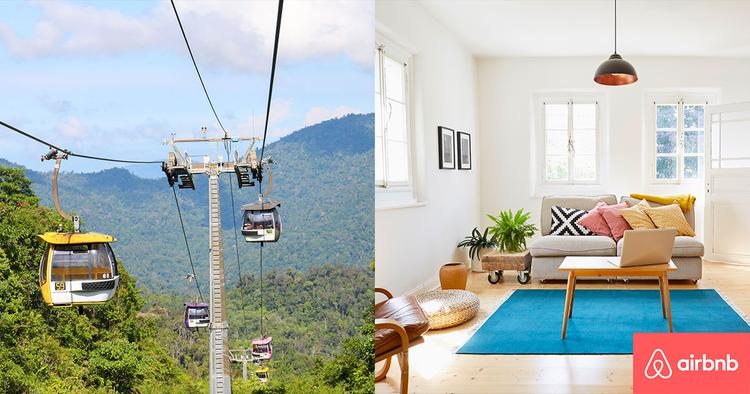 The years you have ahead of you as a young investor will allow you to take investment risks such as buying a property in a newly developed neighbourhood, leasing your property on Airbnb, investing in stocks and many more. For example, spurred by the 10-year Genting Integrated Tourism Plan launched in 2013, Genting Highlands has seen several serviced apartment projects springing up in the hilltop resort area in recent years
Projects such as Windmill Upon Hills by OSK Property Holdings  that is located at Genting Permai, Bentong, Pahang is a great combination of a holiday home, investment property as well as a retirement solace. It is strategically located midway between the popular tourist spot and KL City, which is accessible in under 40 minutes by road and 30 minutes if you're coming from Ampang and Gombak. The units are priced from RM560,000, which means they are affordable to buyers below 30 years old with a monthly income of RM5,000 and RM56,000 to spare as down payment.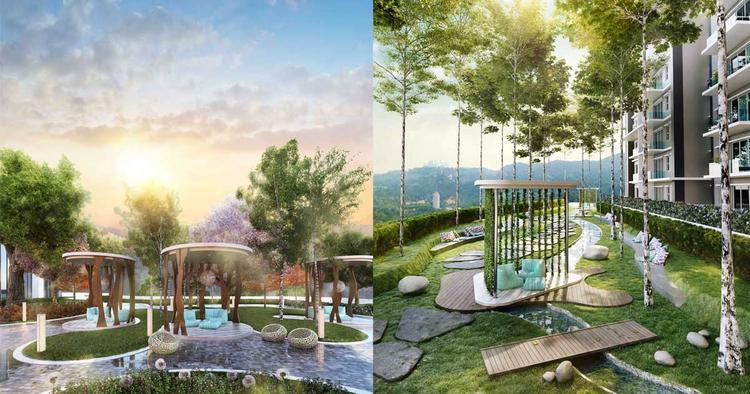 Slated for completion in mid-2019, Windmill Upon Hills offers a diverse range of unit types from dual key to suites with sizes ranging from 688 sq ft to 1268 sf. The development also boasts a full range of condo facilities such as a children playground, an outdoor gym, squash and tennis courts, games room, a lap pool and a sky gym.

As the  "City of Entertainment", Genting Highlands attracts up to 20 million visitors annually and this number is expected to increase with the arrival of the world-class 20th Century Fox World theme park. As it is situated minutes away from the Genting Skyway and the bus station, it makes for the perfect option for the short-term rent seekers. This is also where the new cable car station with 100 gondolas with the capacity for 4,000 passengers per hour is situated. 
The combination of attractive price point and location makes it suitable for those looking at an investment  and planning to capitalise on Airbnb opportunities. 
But of course, much like everything else in life, flexibility and risk-taking sometimes come with a small price. Although, starting young gives you room for mistakes and to bounce back from them.
Happy planning folks!
For more information, please visit www.windmilluponhills.com or call 03-6100 2339.
The Windmill Upon Hills Sales Gallery is located at B-P7 & B-P8, Jalan Permai, Genting Permai Avenue, Genting Highlands, 69000 Bentong, Pahang.
Disclaimer: The information is provided for general information only. iProperty.com Malaysia Sdn Bhd makes no representations or warranties in relation to the information, including but not limited to any representation or warranty as to the fitness for any particular purpose of the information to the fullest extent permitted by law. While every effort has been made to ensure that the information provided in this article is accurate, reliable, and complete as of the time of writing, the information provided in this article should not be relied upon to make any financial, investment, real estate or legal decisions. Additionally, the information should not substitute advice from a trained professional who can take into account your personal facts and circumstances, and we accept no liability if you use the information to form decisions.