Are you living in one of the most populous states in Malaysia? Continue reading to find out which state in Malaysia has the most people living in it and the reason behind it.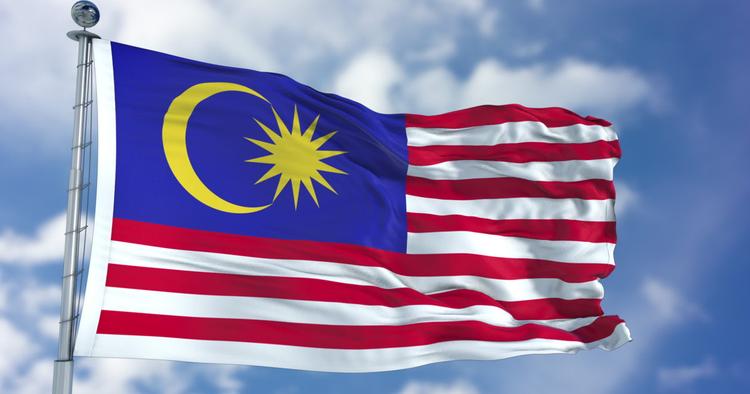 Subscribe to us on Telegram for the latest property insights and updates.
Each state in Malaysia is known for its unique quality that sets it apart from one another. From delectable food to beautiful landscapes, each state has something to offer for the people to visit and enjoy.
Nonetheless, delicious food and stunning views are not solid enough for fellow Malaysians to decide where to settle down. 
The Department of Statistics Malaysia (DOSM) latest Current Population Estimates Malaysia 2021 report shows that the country's current population stands at 32.7 million (30.0 million Malaysians, 2.7 million non-citizens), reflecting a 0.2% increase from the previous year (32.6 million citizens) despite a global pandemic. 
On top of that, the data that iProperty.com.my gathered from the analytics of the website visitation and active property listings on the website indicates an increasing demand from consumers in the country. The data consolidated the growth of population in certain developing states in Malaysia.
There are a few key factors why certain states in our country are more populated than the rest. Education, employment opportunities, urbanisation level, and quality of life are among the things that fuel internal migration within Malaysia. 
The availability and implementation of homeownership policies by Federal and State governments that directly addressed the ability to own property among the B40 and M40 income groups have increased the percentage of house owners over the years. Consequently, increasing the traction of people to certain states with these accessibilities.
SEE WHAT OTHERS ARE READING:
? Top 10 properties available for B40 in Malaysia
?️ (UPDATED SEPT 2021) Top 10 property developers in Malaysia
What is the main city of Malaysia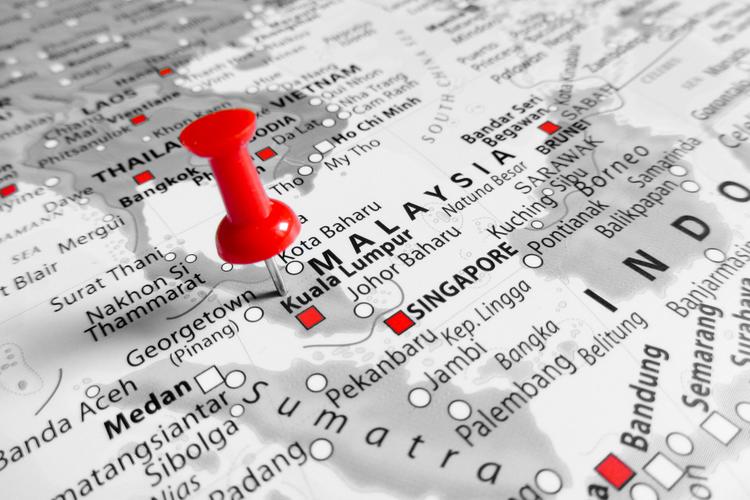 A no brainer answer for the main city of Malaysia is certainly, Kuala Lumpur. The country's capital city serves as the hub of economic growth and investment. Many multinational and diplomatic missions made Kuala Lumpur their base of operation. 
The city of opportunity, Kuala Lumpur, with its booming economic growth the city, attracts many young Malaysians to migrate from the rural area and stay to improve the quality of life in general.
How many states are there in Malaysia
The total number of states in Malaysia is 13, and another three Federal Territories of Kuala Lumpur, Putrajaya and Labuan.
Federal Territory of Putrajaya is now the administrative capital of Malaysia, and it officially opened in 1996, where many government offices have been transferred from Kuala Lumpur to Putrajaya.
Except for the Federal Territories, all states in Malaysia are governed by their State Government. The Malaysian constitution defines the relationship between Federal and State governments that clearly states the power division.
Which is the biggest state in Malaysia
Among all the states in Malaysia, Sarawak is the largest in its area though it is not the most populous mainly since most rainforests in Malaysia can be found in Sarawak. The current population of Sarawak is approximately 2.8 million people.
Which is the smallest state in Malaysia
Perlis is the smallest state in Malaysia, with its land area of just 819 sq km. It is located in the most northern part of Malaysia bordering Thailand. 
Despite its growing economic development of agriculture, manufacturing and import and export being close to Thailand, it is witnessing a decreasing population growth rate as many young moved out of the state for studies and employment purposes.
Which is the most populated city in Malaysia 
Based on the dataset provided by 2021 Open Data Portal Malaysia, the Petaling district in Selangor is the most populated area and city in the country the which have a total population of 4.2 million people living in it.
Which is the oldest state in Malaysia
Historically, Kedah is the oldest state in Malaysia that dates back to 1136. Therefore, the northern state could also possibly inherit the oldest sultanate lineage that still exists today, and history shows that it is the first Islamic state in Southeast Asia. 
Another evidence that supports Kedah as the oldest state in Malaysia is the Bujang Valley (Lembah Bujang). Bujang Valley is the remnants and indicator of one of the earliest civilizations in the region, even before the sultanate arrived. 
On that note, statistically, the DOSM also categorised Perak as the 'oldest' state in Malaysia because more than 16% of its population are above 60 years old and another 11% are over 65 years old. 
Many retired Malaysians have decided to make Perak their home as the state offers solace and tranquillity and is away from the hustle and bustle of a city.
Top 5 most populous states in Malaysia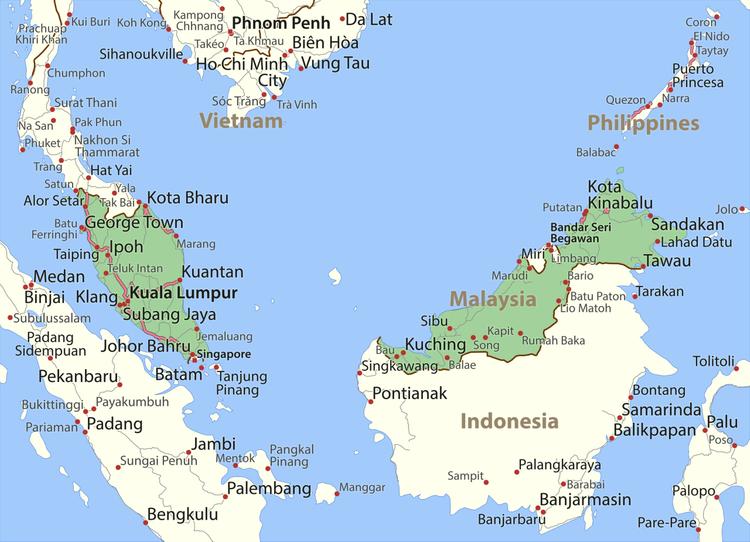 To cut to the chase, we have compiled the most updated information based on the Current Population Estimates Malaysia 2021 report by DOSM. This list of Malaysia's five most populous states could come in handy for your reference in case if you are planning for your next intra-state move. The states are ranked in ascending order.
We have also compiled the list of the top five best-selling properties in each state using data and information from the Valuation and Property Services department (JPPH) that has been compiled by Brickz. This is based on a review period from January 2020 to December 2020. The properties are ranked in descending order, based on the number of transactions.
5. Perak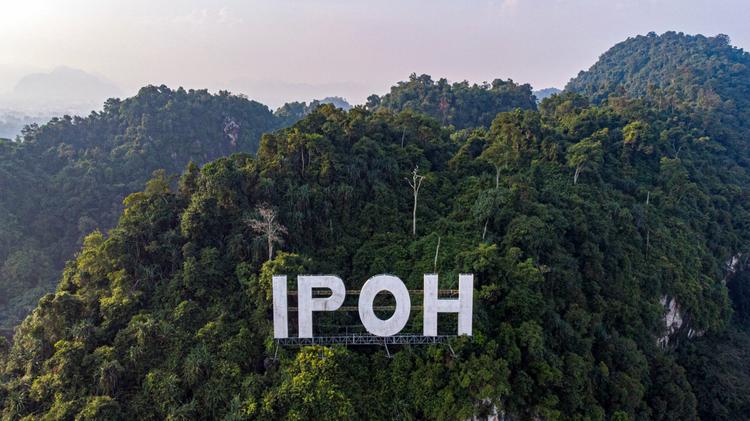 The number of population: 2.51 million
Annual growth rate: -0.0%
Median age: 30.8
Perak is 5th in line for the most significant agriculture contributor in the whole country. It is also well known throughout history for its mining resources and industry for its name in Malay which means silver. 
Perak also has its touristic charms such as Kellie's Castle, the beautiful Pangkor Island. In recent years, its capital city, Ipoh, had become a trendy spot for young people from different states to visit for its famous cuisine. 
Regarding living in Perak, Ipoh is becoming a major city for people to keep their eyes on. As a result, interest in housing prospects in this city increased by almost double YoY based on iProperty.com.my H1 2021 Portal Demand Analytics. 
It is due to the continuous initiative by the state government to provide more affordable housing to its residents. Rumah Perakku is one of the first housing schemes intended to assist people in the lowest income bracket. 
Top 5 best-selling properties in Perak 
Here are the best selling properties in Perak, according to the number of transactions.
Taman Trong Aman – Bukit Gantang
4. Sarawak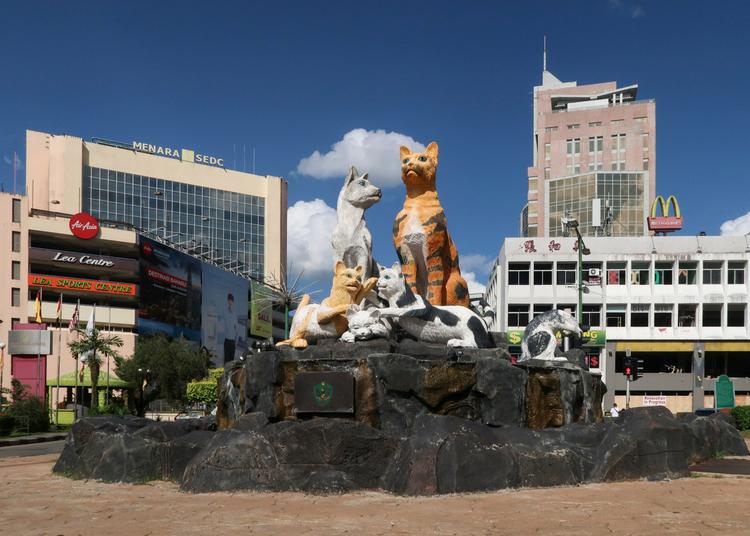 The number of population: 2.8 million
Annual growth rate: 0.3%
Median age: 29.8
Located in the west of Borneo, Sarawak is known to have the longest river in Southeast Asia. It is also worth noting that the rainforest in Borneo is as old as 130 million years. The land area of Sarawak is 124,450 sq km.
Sarawak is famous for its natural beauty, the abundance of one of the world's oldest rainforests and caves that should not be missed by anyone who visits Sarawak. On top of that, this state takes pride in its harmonious living among people of different tribes and races. Moreover, the growing economy in Sarawak ensures that Sarawak could potentially become the economic hub in Borneo.
In terms of living conditions, with its increasing population, both Federal and State governments are working on providing better access for people to own their own houses for the first time. 
The Affordable Housing Scheme in Sarawak caters for people of different income brackets, such as the People Housing Program or Program Perumahan Rakyat (PPR) for Malaysians in the B40 group, Civil Servant Housing Programs or Program Perumahan Awam 1 Malaysia (PPA1M), and Program Perumahan Rakyat 1 Malaysia (PRIMA) for those in middle-income groups, M40 and projects like Rumah Mesra Rakyat (RMR) by Syarikat Perumahan Negara Berhad (SPNB). 
Top 5 best-selling properties in Sarawak
Here are the best selling properties in Sarawak, according to the number of transactions.
Taman Soon Hup (Jalan Permai) – Sibu
Desa Senadin Phase 4 – Kuala Baram
Taman Teku – Sibu
3. Johor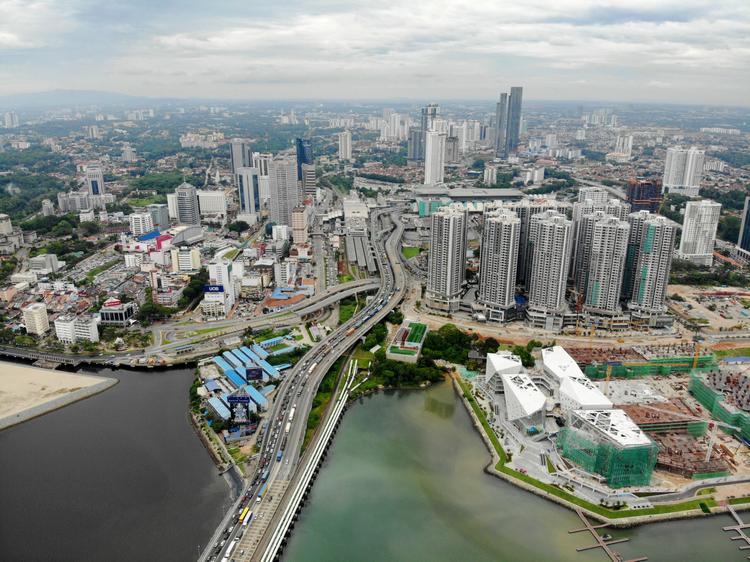 The number of population: 3.7 million
Annual growth rate: 0.5%
Median age: 30.1
Bordering Singapore, Johor is climbing its way to becoming people's choice for a better life and opportunity. DOSM reported increasing movement of intra-migration between urban areas to another metropolitan area, such as Kuala Lumpur to Johor. 
Natural attraction in Johor is unbeatable such as Desaru Beach, Rawa Island and others are among the things that make Johor an ideal destination to settle down. As for shopping, there is also Johor Premium Outlet and Legoland Theme Park for the whole family to enjoy. 
Johor is expected to become a major city with a high population in near future; therefore, to combat high priced property, the Johor State Government had taken the initiative to offer an affordable housing scheme called Rumah Mampu Biaya Johor or Rumah Mampu Milik Johor (RMMJ). Another scheme, such as PPAM/ PPA1M is also available for civil servants in Johor.
RMMJ is dedicated to Anak Negeri Johor whose income fall in the B40 and M40 categories and houses are offered to you based on your income evaluation. 
Top 5 best-selling properties in Johor
Here are the best selling properties in Johor, according to the number of transactions.
2. Sabah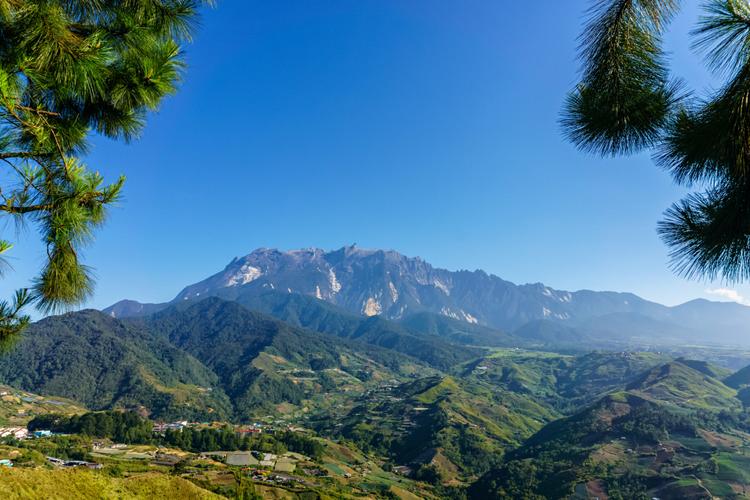 The number of population: 3.8 mil
Annual growth rate: -1.3%
Median age: 26.9
The land below the wind, Sabah, comes in second for the most populated state in Malaysia. Due to its bountiful views and resources from the ground to the sea, Sabah is famous for its touristic attractions.  
You could snorkel or scuba dive among the fish in Semporna, or you could climb the highest mountain in Malaysia. Sabah is a paradise for some people who like to be in nature. 
In terms of property demand, there is a significant increase in the capital city of Sabah based on iProperty.com.my H1 2021 Portal Demand Analytics. This shows a growing interest of people to settle down in Kota Kinabalu. 
The state government offers assistance such as housing loans for the lower-income groups (B40) to purchase the first house. In addition, housing schemes by the Federal Government such as PR1MA and PPR are available for M40 and B40 in Sabah. 
Top 5 best-selling properties in Sabah
Here are the best selling properties in Sabah, according to the number of transactions.
Putera Jaya – Kota Kinabalu
1. Selangor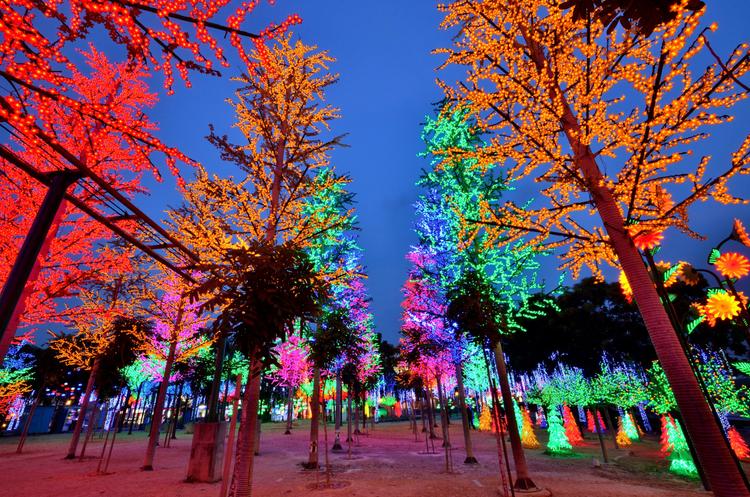 The number of population: 6.5 million
Annual growth rate: 0.5%
Median age: 31.7
Selangor is the most economically developed state in Malaysia and the densest state in Malaysia. Selangor is blessed with natural resources and the rapid industrialisation that attracts talent to move to this state for a better quality of life, education, and career growth. 
Spanning over 7,951 sq km, Selangor is the place to be for people who seek to be in the fast lane. Apart from the growing industrialisation of the State, Selangor is also home to several tourist attractions such as Batu Caves, Sunway Lagoon theme park, Sepang Goldcoast and many more. 
To accommodate the amount of talent that the state has attracted, both Federal and State governments have implemented solutions to help younger people and families to be a first-time homebuyer 
Government-led initiatives such as PR1MA, My First House Scheme (Skim Rumah Pertamaku), BSN MyHome (Program Perumahan Rakyat), Rumah Selangorku (RSKU) are available for people who are considering purchasing a property in this state. 
RSKU is the latest scheme the state government has introduced. The system offers a range of house plans and types based on the income level that the applicant incurred from their job.
Top 5 best-selling properties in Selangor
Here are the best selling properties in Selangor, according to the number of transactions.
Note: Analytics is based on the data available at the date of publication and may be subject to revision as and when more current data becomes available.
TOP ARTICLES JUST FOR YOU:
📉 Will Malaysia's house price drop 50% in 2021?
🏘️ 2022 Property Market Outlook: Will Budget 2022 extend HOC 2021 to the subsale housing market?
📝 Sales and Purchase Agreement in Malaysia: What is SPA in property
Edited by Rebecca Hani Romeli