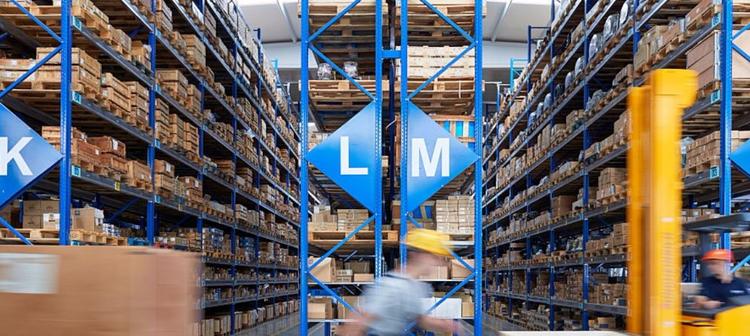 It's elementary why online retailing is seeing a major boost in Malaysia; most goods sold online are cheaper than their store counterparts and consumers are drawn by the attractive offerings available such as promo codes, 'referral discounts', flash sales and whatnots. What patrons might love more, however, is the minimal effort required; purchasing a product requires only a few taps on their mobile screens. And let's not forget the petrol and time savings.
This rising trend is likely to create a surge in warehouses/storage facilities demand from transport companies servicing both domestic and off-shore online retailers. The internet retailing boom is already likened to a tidal wave in western countries. In June 2017, global investment banking firm, Jeffries reported that there aren't nearly enough warehouses across the U.S. to support internet retailers like Amazon.
Jeffries also estimates that e-commerce retailers require triple the warehouse space as brick-and-mortar retailers, presenting a huge window of opportunity for warehouse landlords.
Although Malaysia still has a lot of catching up to do with the USA in terms of online spending, it can't be denied that we are steadily moving in the right direction.
Online retailing is snowballing:
"The Malaysian e-commerce market's revenue is expected to see an annual growth rate of 23.7% in the next five years (from 2016) and total earnings would hit US$894 million (RM3.75 billion). Further internet adoption will help fuel this growth trend – Internet user penetration in Malaysia is at 61.7% in 2017 and is poised to grow by 25% and hit 76.8% in 2021."
STATISTA, LEADING GLOBAL STATISTICS CO
Despite the perceived sluggish overall economy, there is solid evidence that Malaysians are purchasing from online platforms more than before:
"Statistics derived from iPay88's payment gateway systems, which currently represents over 70% of the nation's eCommerce market showed a 161% jump in online transactions in 2016 (38.2 million) from the 14.6 million recorded in 2015. This figure continues to grow – iPay88's transactional data in Q12017 shows that spending trends on marketplaces (a website or app that facilitates shopping from many different sources) recorded a volume growth of 293%."
CHAN KOK LONG EXECUTIVE DIRECTOR, iPAY88 SDN BHD
"Malaysia is one of the key markets for Southeast Asia's largest e-commerce site Lazada and the country has shown the fastest growth within countries that Lazada operates in for the last six months, posting over 100% jump year on-year in gross merchandise value"
HANS-PETER RESSEL, CEO OF LAZADA MALAYSIA (Sourced from theSundaily, 6 February 2017)
How will the growth in online retailing in Malaysia effect current and future industrial property demand?
Strategically located in the centre of Southeast Asia, Malaysia offers a cost-competitive location that attracts investors to set up their operations here. With the recent launching of the Digital Free Trade Zone (DFTZ) by the Malaysian government, e-commerce will be seeing a leg up.
The DFTZ is more than just an alphabet soup – the plan is to establish an e-fulfillment hub, which is a logistics center in close proximity to the Kuala Lumpur International Airport (KLIA). This hub will function as a centralised customs clearance, warehousing and fulfillment facility for Malaysia and the region where its ultimate goal is to speed up the clearance for imports and exports.
This government initiative coupled with shifts in consumerism has driven a corresponding growth in industrial real estate for fulfilment and distribution. Industrial units are drawing much attention as the logistic companies now require more distribution centres and warehouses.
We have noticed that although e-commerce companies like Zalora and Lazada usually have a warehouse in every country, they would still require a distribution centre cum warehouse regionally. These phenomena will lead to rising demand for large-sized Class A warehouses.
Notwithstanding that, we also foresee an upcoming demand for smaller-sized warehouses located near to the city centre, which promote better accessibility and last mile delivery. The latter is the movement of goods from a fulfillment centre to their final destination, i.e consumers' homes. In an age where convenience is expected, customers are demanding quicker delivery times. This changes the whole supply chain dynamic for storing inventory and delivery.
Besides Malaysia's prime location, the tax incentives offered to multinational companies have attracted quite a few foreign businesses to set up shop here. Knight Frank has been receiving a number of requests from e-commerce portal operators that are aggressively looking to set up their regional distribution centres in the country.
How can industrial property developers set themselves apart from the rest? How have tenant's expectations changed over the years and what are their current/future demands?
The standard of our industrial property has not improved much in the past 10 years. One would realize that the existing properties in the older industrial parks have lower ceilings heights and lack of facilities, which was previously built to cater to the former occupiers' usage.
However, the bulk of local industrial activity has seen a transformation in the past decade especially; from manufacturing to assembly and now onto the import-export business. Business operators are looking for more storage units or warehouse space rather than a manufacturing plant. It is inevitable that future supply trends will see the introduction of newer and more modern industrial property, such as gated-and-guarded industrial parks or logistics parks, which already is a requirement among most MNC's and foreign businesses.
As tenants become more savvy and selective, more will start looking at the "Build-to-suit" concept, where industrial properties are customised and designed to their specifications and requirements; instead of just shopping around for a traditional unit.
Also, value-added services such as flexible pick-up timings, packing solutions and inventory management and fulfillment solutions will be among the factors listed on the tenant's checklist.
What do you think should be done to maximize Malaysia's industrial property sector's potential?
The Economic Transformation Programme (ETP) has certainly heightened the country's productivity level and boosted the country's economy. This was further enhanced with the recent government initiative focused on boosting the growth of e-commerce. The National eCommerce Strategic Roadmap was launched in October 2016, with a mission in mind to double Malaysia's e-Commerce growth rate from the business-as-usual 10.8% to 20.8% and to reach a GDP contribution of RM 211 billion by 2020. * refer to infographic above
It is timely for the authorities to have a standard policy with clear guidelines to address all these concerns such as modes of entry, in order to facilitate foreign incorporated companies (especially start-ups) in setting up their business Malaysia. While being the facilitator and coordinator in charge of tracking and monitoring the various guidelines and procedures, the government must also strive to improve its delivery system.
New policies and clearer guidelines to be introduced by the Government or higher authorities should take into consideration incorporation of a company. Continuous engagement between the public and private sector is imperative for the development of the local eCommerce eco-system's and in ensuring that the national agenda is met.
Most investors approach industrial properties with caution as it is a relatively niche and risky asset class. What are your tips for Malaysians looking to invest in said real estate?
In fact, we feel that industrial properties offer lower risk, as once the industrial properties are rented out, the owner will usually be able to get a long-term stable income despite the high entry cost.
Industrial properties that are strategically located within a matured neighbourhood and with good accessibility are highly sought after. The location is a key consideration for distribution or fulfillment centres as it directly correlates with delivery time. As explained, the last-mile factor would be the deal-breaker for most industrial tenants. One would also need to take into consideration of the layout and specifications of an industrial unit.
Most of the logistics and e-commerce companies are searching for storage space that has high clear heights of at least 30 feet, sufficient power supply of roughly 200amps at the very least and floor loading of around 1.5-tonnes per sq metre.
Disclaimer: The information is provided for general information only. iProperty.com Malaysia Sdn Bhd makes no representations or warranties in relation to the information, including but not limited to any representation or warranty as to the fitness for any particular purpose of the information to the fullest extent permitted by law. While every effort has been made to ensure that the information provided in this article is accurate, reliable, and complete as of the time of writing, the information provided in this article should not be relied upon to make any financial, investment, real estate or legal decisions. Additionally, the information should not substitute advice from a trained professional who can take into account your personal facts and circumstances, and we accept no liability if you use the information to form decisions.