Buying a house is not only a dream but also a big investment. Unfortunately, many have already lost their money to unscrupulous builders. Learn the 10 most common pitfalls homebuyers should avoid before buying a house.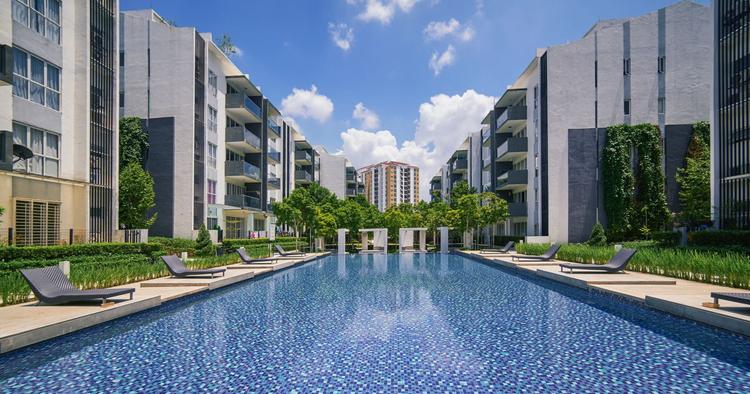 It's no surprise that most people want to live in a house. With that comes a dream: owning a home in Malaysia. Buying a house can be very exciting. Especially if you are buying it for the first time, but it is also one of the biggest investments you will make in your life. But with a little preparation, you can feel confident throughout the process. So before you start looking for a home, there are a few things you should avoid.
For homebuyers looking to purchase their own home, the task of finding a home that meets their criteria can be daunting. However, many unlicensed real estate agents and developers are waiting to take advantage of you if you try to rush the process. Keep these ten tips in mind as you continue your search for a new home, and make sure you are prepared for any unexpected problems!
READ: These 9 house inspection services in Malaysia make it easy for you to inspect new home defects
Blacklisted property developer by category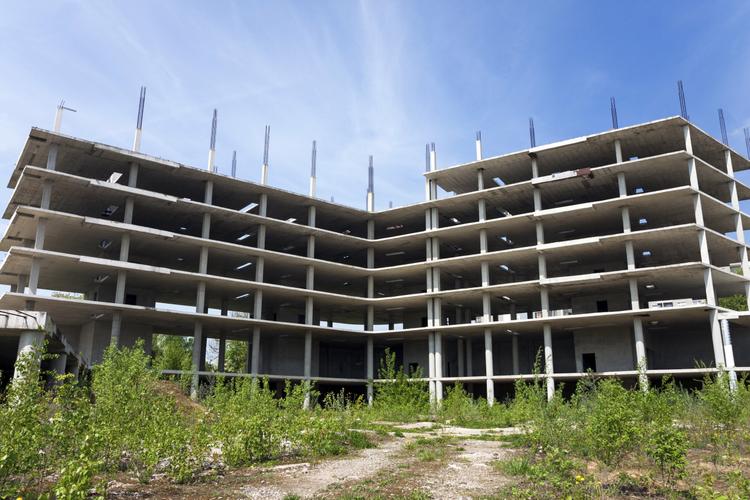 Property developers have made many people rich over the years, but they have also cheated many hard-working people out of their money. Therefore, it is not surprising that many property developers are viewed with suspicion and disdain by potential homebuyers.
Unlicensed property developers
Although the world has moved into electronic space, many of us still rely more on paper documents than online legal documents. Simply put, it's harder to change the wording in a printed form than it is in a Word document. Just as you would trust a warranty from a company or shop like Tesco or KFC, you should be able to trust your developer. You should consider asking your developer to include their building license and permit number (or Ministry of Housing and Local Government (KPKT)) in their brochures and contracts for added assurance.
According to the latest list from KPKT, there are three types of developers that fall into the 'unlicensed' category:
Developers with completed projects for which a Certificate of Completion and Compliance (CCC) has been issued.
Developers with completed projects but for which a Certificate of Completion and Compliance (CCC) has not yet been issued.
Problematic developers
Failure to honour the Tribunal for Housebuyer Claims Award (TTPR)
Developers can and do defraud homebuyers for a variety of reasons. These range from not completing the project on time to deliberately failing to install essential facilities. A public consultation is currently underway on how TTPR rules and procedures should be improved to better protect and satisfy buyers. Key issues being proposed or discussed include:
A wider range of punishments to deter developers from breaking the law
The establishment of an oversight committee that will be responsible for investigating cheating on behalf of the public
TTPR is like a fast-food restaurant chain, but for most things related to property development projects. The waiters are the judges. The tables are located all over the country, and each table serves different housing projects. The menu is easy to read; all you have to do is tell it your complaint, pay the waiter (the judge), and in no time at all, you receive your meal (arbitration award) in front of your eyes (from KPKT).
Developers who violate the law are charged an additional fee called compounds. To break it down for you, property developers must pay between RM5,000 and RM50,000 depending on the offence. These are divided into three main groups:
Compounding of the licensed developer's offence under Sections 7 and 18 (c) of Act 118 under the Housing Developers Act
Issuance of advertising and sales permits following Regulation 5 (Housing Development (Control and Licencing) Regulations 1989
Dispose of Housing Development Account (HDA) management and maintenance breaches under the Housing Development Regulations (1A), 5 (6), 6 Housing Development Account) 1991
As of September 3, 2021, there were 409 developers guilty of non-payment of their compounding payments. This is a slight decrease from the 412 developers who have not paid their TPPR as of October 20, 2020. View the full list of developers with failure to pay compound in Malaysia as of January 7, 2022.
Property developers involved in abandoned housing projects
You are purchasing a home, what if the project in which you have invested so much money ends up being abandoned because of one reason or another? This could easily happen. There are three main reasons why a project may be abandoned.
First, there could be inexperienced developers who are unable to complete the projects they have taken on due to more difficult conditions than they have planned for. In some cases, they do not have the necessary marketing and sales strategies and may not have raised enough capital to complete such a big project.
Second, the developer may have good intentions but poor business acumen and financial management. They may suffer from poor design, planning, or marketing strategy as well as mismanagement and even fraud during the execution of their projects which leads to their bankruptcy.
Finally, the authorities entrusted with monitoring, implementing regulations just fail to do so properly, in part due to a lack of understanding regarding real estate and property.
Here is how to avoid being cheated by property developers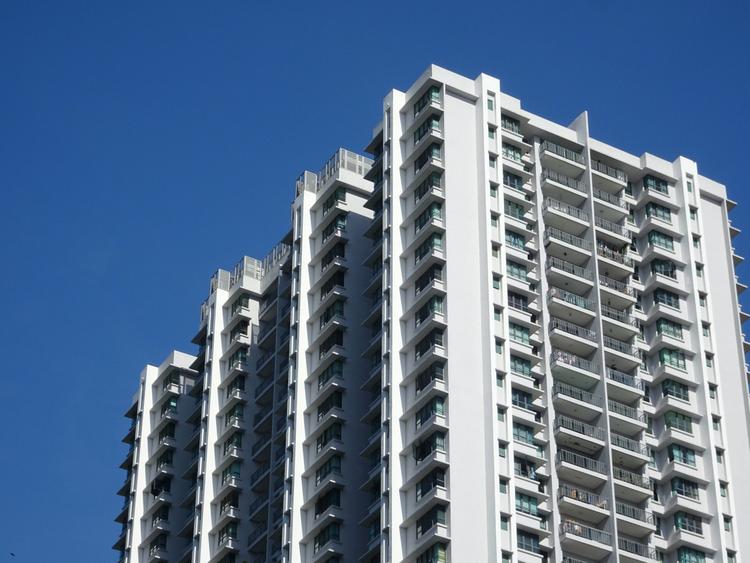 Buying a home is one of the most important financial decisions you'll make in life. But it's not just about buying the right home at the right price, it's about buying from the right buyer. It is common for people to cheat prospective property buyers these days when selling their houses. To ensure that you have all the information you need to make a fair and informed decision, we've pulled together this helpful guide full of tips to avoid being cheated when buying property.
1. Check the property developers' track record 
If you are thinking of purchasing a property from a developer, always check their track record. The one-stop centre that checks for you on the KPKT web platform is here for you 24 hours a day, 7 days a week. You can find out if the subsidiary property developers such as Initial Property Developers, circulation capital, wealth management, and other types are law-abiding, or whether they are being investigated by local government agencies, so you can make decisions with confidence.
2. Check the agreement and verify documents credibility
Fundamentally, there are ways to avoid being cheated by property developers. Checking the credibility of documents is the point of importance. Even the entertainment shown on TV has had lessons teaching citizens to verify the veracity of documents before signing agreements. Or else, you will have to pay greatly for mistakes! Research the credibility and credibility of agreements you received by going through them carefully so as not to be ripped off.
3. Beware of too good to be true promotions/offers
You should be careful when you receive unsolicited calls or emails from property developers. Most of the time they will try to offer you very attractive promotions/offers that are too good to be true. The most common bait used – will probably be that they have a two-bedroom unit that is left unsold and if you can pay them immediately in cash, they will allow you to purchase at 50% off the market price! It would be natural for most of us to think out of this world deal! However, remember what we mentioned above? When something is too good to be true, in all likelihood, it is.
4. Opt for ready-to-move-in houses rather than the ones under construction
One of the most important factors to look at when buying a house is whether it's ready-to-move-in or not. There is a huge cost and hassle involved in moving into a house that is under construction. As for buying a ready-to-move-in house, the option gives you the right to buy a ready-to-move-in house from a company within six months of registration. The price is determined at the time of registration based on the ready-to-move-in price and a specified margin. If you choose this option, you're expected to make a down payment after you register. You can cancel the option at any time if the developer or developer's representative has a liability that violates this law, or if a site that is required by law or statute is changed or eliminated.
READ: HCGC: How to apply for the Housing Credit Guarantee Scheme and what are the eligibility requirements
5. Visit the KPKT website to check if the developer is not blacklisted 
To help you better differentiate between a trustworthy and a non-trustworthy developer, the Government has provided information on developers who have been blacklisted in the public domain. You can search for their names and details in the by keyword on the KPKT website.  This is a free search service provided by the Government of Malaysia to help consumers like you make an informed decision about the developers you are considering for your new home or apartment.
6. Check the developers' business profile and background with the Companies Commission of Malaysia (SSM)
Different from smaller developers, the legal names of property developers and investors with SSM will be listed in the SSMID company/investor register. This allows you as a consumer to research the businesses on their entry date and search for their business profile simply by pressing 'Ctrl+F'.
7. Appoint your conveyancing lawyer 
Appointing your conveyancing lawyer will help you avoid being cheated by property developers. If a property development company offers you is a joint buyer, you may have to deal with them. The developer will not appoint a conveyancing lawyer for you, but they are still responsible for the services provided by their conveyancing lawyer.
Even if you have done some research on who you should appoint as your lawyer, do not hesitate to seek professional advice on your choice of a conveyancer. You can consult a good lawyer on your choice, but never let them know that someone else has recommended that they be appointed.
This is particularly important where you pay the legal fees from an already limited budget and take into account the costs of moving to an unknown location. When choosing a conveyancer for this purpose, make sure that what he or she does for you does not cause more financial harm than possible future claims made against them in cases where it turns out that they did something wrong.
8. Check the property market value and property title 
Before you put your hand in your pocket to buy a property, don't forget to check whether it is located in the hot spot which is likely to develop into a new district from the property developers' perspective. If your property is located within the scope of newly approved development projects, its value will increase tremendously. Some experts suggest you should dig deeper and visit the local government for more information before making an early investment decision. As for the property title, find out if your desired property is a Freehold, Leasehold, Bumi Lot, or Malay Reserve Land (MLR) as it might affect your ownership or transfer of ownership should you want to sell it off to someone else in the future.
9. Beware of rent guarantees scheme
Most investors will appreciate the concept of the Guaranteed Rental Return (GRR) deal, but there are some points buyers need to consider before entering into such arrangements. A good example is a property's income surplus, as it shows potential buyers that the property has a surplus. However, before buying, one should also consider the various costs associated with owning a property, such as taxes and legal fees.
Also, in most programs of GRR, you will have to buy a furniture package with the apartment and commit to the management costs and sinking fund of the building, in addition to the legal termination fees and the assessment tax.
There are many dodgy property developments out there offering rent guarantees, so you need to be on guard. If it sounds too good to be true then it probably is, so don't sign anything; get independent legal advice. Why do we say it's 'dodgy'? It's a way for the property developer to reduce their liability if the building is not completed and ready for tenants on the date promised in the lease.
10. Do online research, join property forum
If you are planning on investing in a property and have just seen the latest development, one of the things you would be looking out for is the ideal investment to ensure that your money is growing. Online forums are a fine platform to gain information on properties in your area as well as others. Doing thorough online research is vital so that you don't get chopped down by any crafty retailers and can make a decision that will give you that smile of contentment.
READ: 10 qualities of a good neighbourhood
Edited by Rebecca Hani Romeli
Disclaimer: The information is provided for general information only. iProperty.com Malaysia Sdn Bhd makes no representations or warranties in relation to the information, including but not limited to any representation or warranty as to the fitness for any particular purpose of the information to the fullest extent permitted by law. While every effort has been made to ensure that the information provided in this article is accurate, reliable, and complete as of the time of writing, the information provided in this article should not be relied upon to make any financial, investment, real estate or legal decisions. Additionally, the information should not substitute advice from a trained professional who can take into account your personal facts and circumstances, and we accept no liability if you use the information to form decisions.